There was no reason for not loving him, he seemed to be perfect for me from the day we began a relationship. I never thought twice before having an affair with a married man. I met Akash at my workplace; he was a nice and gentle guy, very close to all our colleagues in office.
I was new to the company. We became friends, shared moments, work, pleasure, pain and a whole lot of travelling together. It was nice to meet him and know him better and closer. AND then I found out that he was married. As told to Shivi Goyal
Related Reading: Confession Story: How I Dealt With Having An Affair With My Boss
My Affair With A Married Man
I became close to him; we shared a great bond and pulled off into a very close and friendly relationship (maybe a little more than friendship). Till then it was not a committed love, but it was not forgettable either. His witty humour used to make me happy; we both loved gadgets, music, travel and partying. He was 3 years older than me and I felt like cuddling with him all the time.
"I could have stopped myself from getting closer to him knowing that he was married and had a family. But sometimes some things are just meant to happen… I went with my guts."
For me it wasn't a sexual or intimate relationship, but something into which I had gone deeply, emotionally and empathetically. I was in love with a married man and I knew I was lying to myself that things would always be like this.
Signs a married man cares for me
The surprise came from him but it was the first sign that a married man cares for me and wants to be with me. One day we were travelling for a business meeting. He proposed a forever relationship. He said, "I can't live without you, but I can't be with you either. But can you please be mine in an open relationship where your soul meets mine (I can't give name to it or explain in words)."
I felt goose bumps all over – for a second my heart said, "Wow, this is what I want forever!" I had to hold back on being his forever, as I didn't want to harm his marriage. But I agreed to be his bestie, because I loved him.
I never thought about the dangers of dating a married man
I happily started an affair with a married man never for once thinking what that would lead to, what were the dangers of dating a married man? I just went ahead because I was madly in love. I didn't even think of the legal complications of dating a married man.
It was a time when from morning to night his name was the last name on my cell phone. We spoke about his married life and his wife as well. His story was sad; he wasn't able to get what he wanted from marriage. It was a compromise for him, thus the relationship did not offer him the connection of hearts, togetherness, or friendship.
I did not really have an affair with a married-man psychology, I wanted to get married and settle down till Akash came along. I just could not think of my life beyond him. Months passed, and gradually I realised I can't live without him. I know it was wrong, but I felt a sense of completion when he was around me. He was my armour. I never wanted him to break his marriage, but I also never wanted to remain apart from him. I never imagined leaving my married man.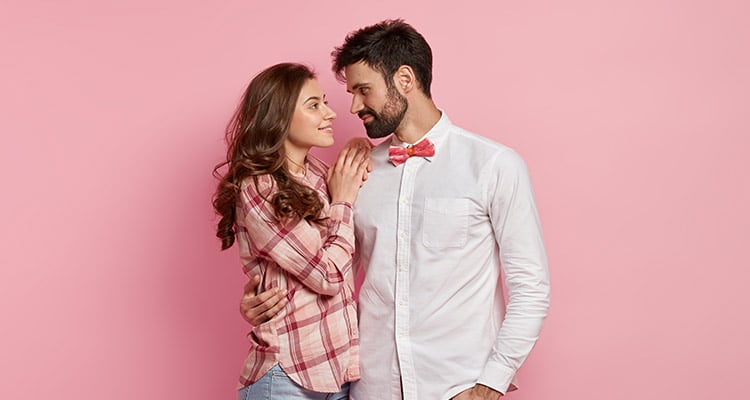 My affair with a married man ended abruptly
He called me to a coffee shop and told me he couldn't continue with the relationship. No explanation was given. I was in tears. I felt cheated and used and I felt like turning into a She-Devil and stabbing him right there.
"And then it just ended. He broke up with me. Our four years of relationship ended with no reason given. I kept sitting alone in the coffee shop, and he simply left after saying it was the end."
Related Reading: Questions To Ask Yourself When You Are Falling For A Married Man
I kept meeting him at work after that and it was so hard to get over someone I saw everyday. I had so many unanswered questions in my mind and I never got any closure.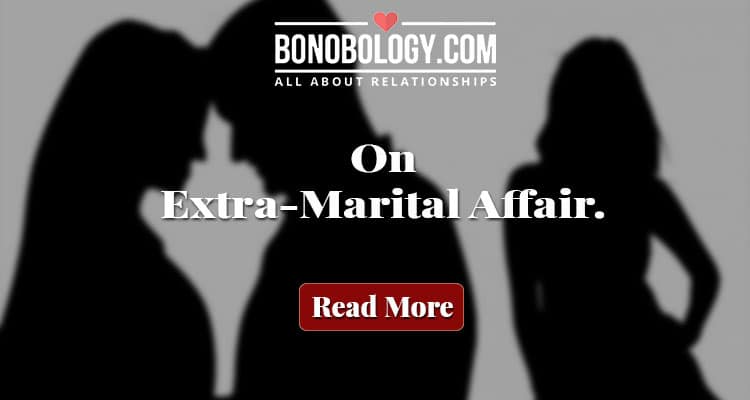 His silence was an insult to me and for my love for him. I felt at least he owed me an answer that he never gave me. He went around the office behaving nothing ever existed between us and we were just colleagues.  I learned a lot about life after my affair with a married man.
I am still grappling with my life after the affair
This was three years ago. I still think of him often, but I hate him for what he did to me. Moreover, as I haven't got my answers and reasons for the breakup, it feels awful and claustrophobic.
Related Reading: 7 ways to date a married man without getting hurt
He has moved on but I'm still not married, maybe because I'm finding it difficult to cope with the breakup and the relationship. I don't know whom to blame, what to do. It was my mistake to fall for a married man but when the relationship existed it felt so good, so uplifting that I always thought it was forever.
The one thing for which I'm waiting is, just once to look into his eyes before I die…and discover the reason. Maybe then I will be satisfied and can move on… Maybe.
Ask Our Expert
You must be Logged in to ask a question.