For reasons best known to psychologists, Bollywood films often seem to justify or worse, glorify the actions of a 'lover' who stalks the object of his (rarely her) affections. Here are some glaring examples of what ought not to be acceptable behaviour in a 'heroic' figure.
1. Toilet – Ek Prem Katha
Akshay Kumar is a stubborn lover, desperate to get married. In one shot, he is seen trying to click a picture of the girl on his mobile phone and he doesn't have her permission. Not allowed, is it?
Related reading: 5 ways to stop stalking your ex on social media
2. Raabta
Now I don't know why our Hindi film heroes can't respect boundaries. Raabta is a lunatic film with a seriously annoying male lead who thinks he is God's gift to womankind. He flirts with any and everyone in a skirt or hot pants until he meets THE one. No problem in that except that she has a boyfriend. That's just a minor hurdle for him as he insults the guy, dumps his blonde date and wins the affections of this girl who is daft enough to sleep with him the first day she meets him. Stockholm syndrome?
3. Badrinath ki Dulhaniya
One of 2017's biggest hits had a loutish leading man who follows a sweet, educated and ambitious girl around town. She is least interested in him but that does not matter. Well, this true aashiq flies to Singapore to 'teach her a lesson' and on one occasion, bundles her into the trunk of a car. He also creates a nuisance on the streets and in her training institute. Yet she falls for him. 'Nuff said.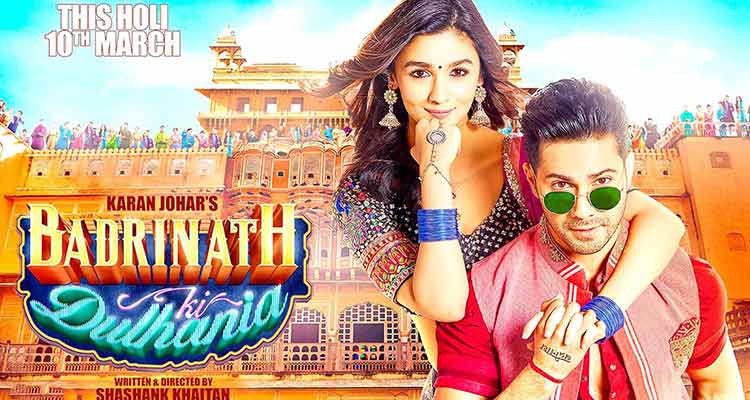 4. Raanjhanaa
Dhanush's sincere simpleton act cannot hide the fact he is an idiot who can't take no for an answer. His dream girl, Sonam, gives him confusing signals but each time he asks her directly, she has a steady answer – No. And our hero can't accept that. He may be heartbroken but that does NOT give him the license to drive his scooter into a pond with her on the pillion. Neither does it give him the right to kidnap her from a hospital bed.
5. Sultan
Agreed, you need to be a bit wary of it's Salman Khan who is wooing you, but even a strong girl like Anushka Sharma didn't have it in her to reject his unwanted advances. Of course, he is kind and compassionate so that justifies all his actions. And then it is SHE who has to give up her career and inspire HIM to win those medals.
6. Hum Tum
Saif Ali Khan plays a charming flirt. Nothing wrong in being charming and nothing wrong in being a flirt. But EVERYTHING wrong in kissing a girl without her permission just to prove a point. Yes, the movie was sweet and the characters were all likeable but this is the problem – even in a 'good' movie, you show it's okay to annoy a girl, try and befriend her when she doesn't show any overt interest and then forcibly kiss her. Why?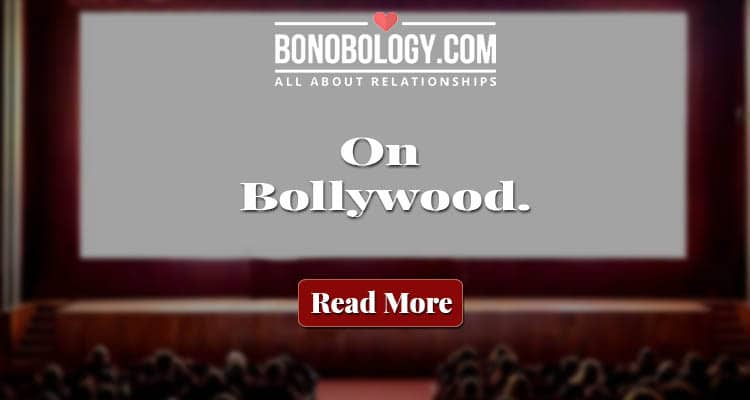 7. Rehna Hai Tere Dil Mein
R Madhavan's first movie has strangely won a cult following in television/DVD circuit. But the misogyny displayed under the garb of love is shocking. Maddy tries to win his beloved's heart by faking an identity. When she finds out, she is naturally pissed. This leads him to a destructive path where he stalks her, threatens her fiancé (a dashing Saif Ali Khan), behaves like a goon and at one point, even says, 'In ladkiyon ko kone mein le jaake….'. Excuse me?
8. Deewana Mujhsa Nahin
This is a long-forgotten (and best forgotten) Aamir Khan-Madhuri Dixit starrer that has been included in the list purely to show the extent to which a stalker can go. Aamir plays a madly-in-love guy who makes life miserable for Madhuri who surprisingly tolerates every antic. Just YouTube the catchy title ditty to know what he does! It's only in the last frame of the film that she says the magic words 'I Love You'. Why? Coz deewana ussa nahi, silly!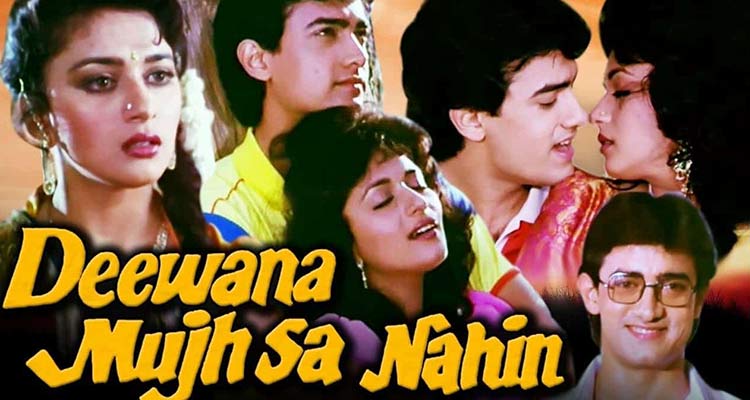 9. Andaz
Let's be fair to the un-fair sex too. Stalking is stalking and it doesn't matter who is doing it – man or woman. In this abominable movie of the 90s, Karisma Kapoor plays a precocious teenager who harasses her teacher, played by Anil Kapoor. From spreading lies about him to playing pranks and trying to seduce him, she tries every trick in the trade. He is simply helpless. But of course, her actions do not see her getting punished – she is a cute and naughty girl who is very kind, you see!
10. Chamatkar
This Urmila-Shah Rukh Khan starrer wasn't a romance, it was a funny ghost film. So why does this make this list? Because of a seriously objectionable song – Bichoo, set in a train where a village boy is nearly molested by a group of girls lead by Urmila. Now, reverse the roles – imagine a single girl surrounded and leered at by a group of men in a train. Creepy, isn't it? So why should it be okay for a man to be harassed thus?