A Tinder date is a smart and advanced version of a 'blind date'. Just a right swipe and if this online-dating app matches you with someone, then bingo! That's when your dating journey initiates. You actually have a potential match near your location. Whoa! That sounds easy, doesn't it? But if you haven't used the app so far, then you're probably in for a few shockers. Because the dating game on Tinder is certainly not as easy as it is made out to be. Want to make your foray into the online dating world? We can tell you how to date on Tinder and get matches like a pro.
Of late, many users have complained that this mobile application is obsessively addictive in nature. And some users, particularly women, feel that the app is not too safe for them. Bad and bitter Tinder dating encounters are also a reality, affecting many of its users with awkward disasters. Which brings us to the question of Tinder tips for women to stay safe and have a great time all at once.
To avoid any major mishaps, how can we make sure that bad Tinder dates don't happen to us? Before thinking of dating on Tinder, the best way is to know and understand the application inside out with our 'how-to guide'. But before we get started on that, let us find out how the app matches you with other people.
What Are Tinder Matches And Tinder Dates?
How to date guys on Tinder might be a tricky question, especially when you are picky about swiping a profile right or giving it a Super Like. Unlike men, who casually like most profiles, most women choose to scrutinize profiles and only swipe right on the men they are really attracted to.
Usually, there are a few types of men on Tinder women are wary of. This speaks about the temperament difference both the genders exhibit while dating online. Therefore, if you are looking to date a guy via Tinder match, make sure your profile looks classy and also interesting.
One of the Tinder tips for women and men is to choose the right profile photo to get the right kind of match. Usually, a user can post up to six photos that can be easily synced with Instagram, another popular photo-sharing platform. If you are a frequent Instagram user, then your Tinder profile will also stay relevant and interesting with real-time updates.
Once a match is made, you can get talking to them and if that goes well, then you can also set up a date on Tinder soon. It could be a video date (thanks to the pandemic) or you could choose to meet them in person. It is advisable to let the person know what kind of a date you are looking at before meeting in person.
It's important to be clear about your expectations before you lead someone on and hit things off on a good note. Are you looking for a hookup? Or an exclusive dating experience or a long-term relationship that could culminate into marriage? Time to spill the beans on that one.
How To Date On Tinder?
Tinder dating or virtual dating might seem as simple as swiping right but it is not. But do you really think that finding the love of your life can be as easy as lounging on your couch with a bowl of popcorn in your lap and swiping away to glory? Life just isn't that easy for anyone. You have to know the finer nuances of online dating to navigate the world of Tinder to meet like-minded people and truly have a great experience.
From first Tinder date tips to how to plan a Tinder date to how to ask for a date on Tinder, and most importantly how to date safely on Tinder, we will tell you everything. Just go through our step-by-step Tinder guide.
Related Reading: 30 Best Tinder Openers That Simply Can't Go Wrong
1. Tips for creating a good profile to get more swipes on Tinder
Girls, when you are setting up your online dating profile on this globally popular platform, do follow some basic tips while posting pictures to get aligned with the right matches. Don't just follow the old 'pout' trend while posing for your profile pic. That is so 2014. No matter how hot you look in your pictures, it's important to display the right ones based on which part of your personality you want to reflect.
For example, if you're a nature lover and like books and you think that you'd like someone who is attracted to those kinds of things, post a photo of you reading in the park. Or something along those lines. On the other end, if you're into clubbing and looking for a Friday night date, then post hot photos of yourself partying.
Photo filters are the latest fad and many women think it enhances their profile, but don't fall for them. Or only use them in a couple of photos. The more raw you seem, the better it will be. If user dynamics are to be believed, jazzy filtered photos don't give a clear picture of who you are. Instead, try and use photos that give a glimpse of your everyday life to potential matches.
The bio part of this photo-based application is restricted to 500 characters, so you'd have to rely heavily on pictures to feature your lifestyle, interests and passions tastefully. Remember, these could be interesting talking points also while you interact with your potential date on this platform.
2. Evaluating the date before getting close on Tinder
How to use Tinder? With the Facebook profile syncing feature available, you can easily check Tinder Common Connections. If he is among your 1st or 2nd-degree connections, then he is potentially safe for you. Many women give this step a miss in the game of swiping left or right before getting close on Tinder. But also note this as important Tinder advice for guys as there are many catfishing accounts out there.
Time and again, our experts have reiterated its importance to avoid any dating horrors. This is important when we talk about how to be safe on a Tinder date rule and every user must check this box on their safe dating checklist before taking things forward. A check on his or her social media profiles is also an important step for evaluation on Tinder.
When someone swipes right on your profile, analyze theirs before you follow the green tick. Look at their photos and scrutinize their Tinder bio. If it is not interesting to you and seems creepy, just ignore them. That's the best part of online dating. You are not answerable for rejecting any man or woman who you don't like.
Finding a Tinder match is easy, but if you are looking to get a like-minded date, invest some time in getting to know that person, which can happen easily through making conversation or asking some fun get-to-know-me questions. After you have those conversations, only then embark on your first Tinder date.
Related Reading: 15 Best Places To Meet Men (Out Of Dating Apps)
3. Tinder conversation tips for guys and girls
Before you ask for a date on Tinder, it's important to establish a great rapport to make things comfortable. The steps on how to get a date on Tinder are as easy as 1, 2, 3… But don't just confuse them with swipe right, left and matching. Good conversations are key to Tinder courtship. Once you are matched, don't just wait for them to make all the moves. Put both feet in and get talking.
Does Tinder work for average guys? Oh, it works for anyone who knows how to create good conversation and keep the ball rolling. Initiate a chat based on your common interests or something that you really liked about their profile. Or you may talk about something that intrigued you about them. For example, you love the picture of her hanging out at the beach. Maybe ask her where it was taken?
The key to getting close on Tinder – keep the texts short, crisp and casual. If you get dull and boring answers, it's possible that they may not be interested in you. Or you two just didn't hit it off on the right note. And if you click with each other while chatting, exchange numbers eventually and ask for a date soon. Talking to them directly could be a potential way to suggest a date's transition from the virtual to the real world and that is how to arrange a date on Tinder.
4. How to ask for a date on Tinder?
Fixing the first-time date on Tinder happens so fast in a few cases that sometimes we fail to approach it the right way. So, here we lay down some important guidelines on how to ask for a date on Tinder. Almost equated with the first move, suggesting a date is a great way to ascertain if you both want to meet and analyze if this person is promising or not.
Some easy starters that can help you how to suggest a date on Tinder casually are:
So, how do we get started? Is there a particular place you frequent in the city?

Can we meet next week while returning from work/music class?

So, how about a coffee next week?

There is a nice donut joint near your office. Can we meet up there sometime?
You'll never really know who you're agreeing to meet until you do. So, do keep yourself guarded during your first date. Meet at a public place so you feel safe on a Tinder date. Probable good first-date spots could be sitting in a cafe, strolling through a mall, or a coffee date at your favorite coffee shop.
5. How to behave on a Tinder date? Best Tinder advice for guys
First Tinder dates are always filled with nervousness and anxiety. Since it is your first meeting with this woman, throw out the burden of any expectations. Don't build up too much about this date in your mind. This will keep you more relaxed and help you behave naturally.
Be who you are and open your mind to say goodbye to all those first-date nerves. Try getting to know your date better, respect their perspectives, ask good questions. Be open to new conversations, be receptive to their body language and see if they're comfortable. When they notice that you're making an extra effort to make sure they're having a good time, well those are nothing but brownie points for you.
An important Tinder advice for guys is to think before you talk. Don't try to be aggressive while putting across your opinions in front of your date. Also, try not to fiddle with your phone and text your friends in front of her. It's a major turn-off for women. This will express your disinterest in the conversation and make her lose interest too.
Related Reading: 11 Virtual Dating Mistakes Everyone Makes But YOU Can Avoid!
6. How to close a date on Tinder? Tinder tips for women
Some people still see Tinder as a casual hookup app, ending in raunchy one-night stands. And while that may be true and great for some, we do believe that not everything is like that. And believe us when we tell you that a woman usually takes the call to close the date.
If she is guarded and confident in her body language signs, the blind date can be gracefully closed, sans any drama or awkward moments. Good for you! Be ready to make a swift move out of the dating venue. Put about an arm's length of distance between you and your date for a confident handshake or a hug. Even if the meeting was boring, thank him for taking the time to come out for the meeting.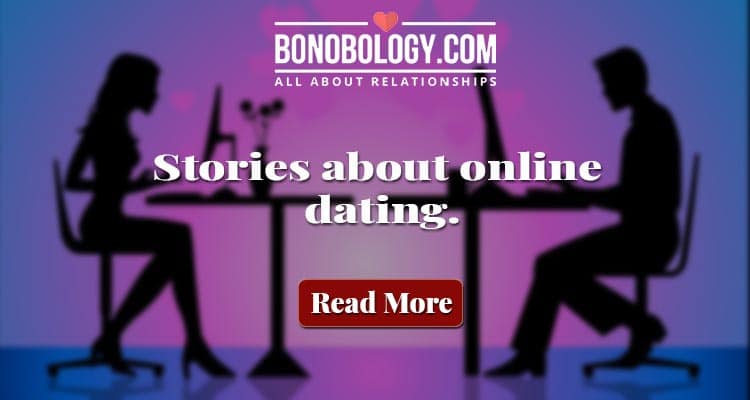 7. How to be safe on a Tinder Date?
When you set up a date on Tinder, you have to keep in mind that your safety is your priority. Your confident body language and prior safety tips while boy-browsing on Tinder will help you be on guard and safe on an actual date. As much as we want to trust guys out there, the online dating space allows for all kinds of people to invade it. So it's always better to stay alert.
There is an advisory to be followed on how to be safe on a Tinder date while meeting a guy for the first time.
Vet him properly: As mentioned before, do keep tabs on his social media accounts to find out if he just had a breakup or is into a flamboyant lifestyle
Stay in control: Be in control of your own ride. You can't trust a man you have not met till date to drop you home. Ask a friend to pick you up or book a cab from your smartphone for a convenient bail-out
Choose a comfortable venue: Try fixing the meeting during the daytime at public spots to ensure easy closure to the date
Keep someone in the loop: Keep a friend informed about your whereabouts while on a date and have her in your vicinity
Don't hesitate to walk out: If things seem like they are going wrong, excuse yourself for a moment, dial your friend and ask him/her to come and accompany you to close the date faster
With all these how-tos in place, Tinder dating can be a fast, fun and friendly way to meet new individuals. In fact, if you are into dating through an app then you can also try many other alternatives to Tinder.
If you also had your share of Tinder dating stories, then we would like to know how it sailed through. Was it a disaster in the making or did you actually end up meeting an interesting guy? Do share your personal Tinder stories on our relationship blog section or in the comments below!