Divorce party ideas? Sounds a little crazy, right? We've often been told that marriage is a happy ending and worthy of celebration with zest and pomp. But since a divorce proceeding is essentially a breakup, one expects a divorcee to exhibit all the symptoms of a Debbie Downer.
If marriage is the altar of hope, love, happiness, social status and wellbeing, then its ugly sibling is divorce. It is everything marriage is not. But marriage, divorce and life itself – are an incredibly unique experience. A divorce might sting for everyone, but sometimes it is the release you need. So why not pop open a bottle of bubbly for the same?
10 Best Divorce Party Ideas
Here's one person who gave a thought to the jilted feelings of a divorcee. Her name is Christine Gallagher and she is a Divorce Party Planner. Christine was devastated to see her friend so depressed after her fiancé left her, broken, for his ex-wife. It was as if everything she had put into the relationship came to nought. Christine wanted to simply boost her friend's self-confidence once again and make her laugh. And what better method than coming up with divorce party ideas?
And since then, Christine has helped organize 200 parties, helping women take that little step into their new life after divorce. She is based in Los Angeles, California and is now receiving calls from Saudi Arabia and India as well. So put away those tissues and celebrate your new life. Here are the 10 best ideas for a divorce party!
1. Bar hopping
We don't mean to promote any major alcoholism, but we know the effects a few martinis can have when nursing a broken heart. If you're looking for easy divorce party ideas with minimal planning and maximum fun, throw on your best outfits and go around in your happily divorced mobile to the best bars in town!
2. Movie night at home
With a very specific theme too. No more sappy romances for you on this night. If you're looking for divorce party ideas for her, we swear by this one. Invite the girl gang, put on your PJs, pour out the wine and head onto Netflix. Put on a fun movie such as Girls Trip, Wine Country or I Feel Pretty. These will definitely lift your spirits!
Related Reading: 25 Cute Things To Do With Your Girlfriend At Home
3. Divorce karaoke night
To really kick your divorce celebration up a notch, get a karaoke machine or go to a karaoke bar. Bring out all your favorite jams from Def Leppard to Taylor Swift. Sing about heartbreak, being happily single or just living in the moment. We recommend Pink's 'So What' as an opening song you should try!
4. Ditching the dress
A lot of people find comfort and closure when they get rid of their wedding outfit. A divorce party is sometimes often centered around the same. People get together and look for creative and fun ways to destroy one's wedding dress. But if you're looking for divorce party ideas for him, try making up an activity where one has bury or get rid of the wedding ring.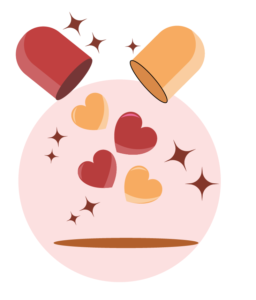 Get your dose of relationship advice from Bonobology right in your inbox
5. Create mood boards
A recently new trend has come up where instead of getting sloshed and throwing darts at the face of your ex, one uses a more positive approach to celebrate. Get together with your pals and really ponder upon what the future holds for each of you. Create individual mood boards to reflect your aspirations and goals in life and discuss the same at length.
Related Reading: Expert Advice On Coping With Feeling Empty After A Breakup
6. A weekend away
This is one of the better male divorce party ideas as it gives you an excuse to travel with the boys. Even better if it is a road trip. Find a nearby weekend villa or a hotel with a fabulous pool, great food and good views. Sometimes just spending quality time with friends can ease a lot of pain.
7. Wine tasting
Why not use this divorce as an excuse to feel classy and a little tipsy for the day? Take a long drive out of the city and use your new found freedom to have a little fun but also learn a little something. Walk in the vineyards, taste all that you can and make some beautiful memories.
8. Take your friends horse riding
Pretty unconventional for divorce party ideas, we know but hear us out. Spending some time under the sun and around animals can truly be therapeutic. Galloping around on a horse in the quietude can give you space and time to think about a lot of things.
9. Go to a spa
This is one of the best divorce party ideas for her if you want to invest in something relaxing and low key. A good manicurist, a blowout and long massage can cure any day. So take your friends with you and give yourself the treat that you deserve!
Related Reading: Summer Beauty Regimen: Couples Who Do Skin Care Together, Stay Together
10. A house party with a theme
A theme can really amp up any party and transform the experience of it, completely. Base it on a movie, your favorite TV show, or just any other activity that you like that helps you enjoy a party. Make it all about you, your journey and your experience onward.
FAQs
1. What do you do at a divorce party?
Anything that you want. You can just chill with your friends and cry your heart out, or you can dance endlessly for yours. It's your night and you can make anything of it.
2. What is a divorce party called?
A divorce party or a divorce celebration can also be known as a divorce ceremony.
3. Who throws the divorce party?
A divorce party can be thrown by the person who just went through with the divorce or their friends, for cheering that person up. Either way, a party is a party!