Can't wait for the weekend to meet up, but having trouble coming up with weeknight date ideas? You are, definitely, not the only one. When you start dating a person, you usually go out on weekends. You are not in a hurry to get back home, you are not tired from being at work all day. You put in time and effort to dress up for the date rather than making a mad dash home and then rushing out the door again.
As you get closer and feel the butterflies in your stomach, you keep wanting to hang out with them. You find yourself wondering about what weekday activities you can do that will not be too stressful but will allow you and your special someone to spend quality time together. If that's the case, you are lucky because we have made a list of fun weeknight date ideas that guarantee good times.
Fun Weeknight Date Ideas For Couples
Whether you are one of those couples who have been in a relationship for a while or it has just been a month of togetherness, planning a date can be quite strenuous, no matter the duration of your courtship. More so when you're trying to come up with things to do in the middle of the week. You need to keep in mind the limited number of hours you have and the fact that you have to work the next day.
While dinner dates are a stress-free way to spend time together, eventually you'll run out of places to eat and not everyone can afford to fly to Paris on a private jet for the evening. One of the dilemmas of a dinner date is that if you just stick to them, then the novelty may run out and you might find yourself having a silent dinner while staring at your respective phones. Worry not, with this list of things to do on a weekday night (apart from a dinner date), you'll soon be able to bring the spark back into your date nights.
Related Reading: 51 Cozy Winter Date Ideas To Try This Year
1. Escape room
Head to an escape room. Fun and exciting, escape rooms are one of the best weeknight date ideas where you get to spend quality time with each other. Are you thinking, "Don't we have enough pressure throughout the week already?"
That's the thing about escape rooms or mystery rooms. They are one of the most fun things to do on a weeknight because they allow people to come together, analyze hints, solve difficult puzzles and work out the mystery together in an attempt to escape the room within the hour. Working together toward a common goal helps build a strong relationship and an escape room is a fun way to strengthen the bond between you and your date.
2. Couples' spa
Looking for something relaxing to do on a weeknight? A couples' spa session is one of the most perfect weeknight activities for couples. Make an appointment and pamper your date (and yourself) with a luxurious couples' spa session. A good 3 or 4 hour session of pampering is a wonderful way to destress and if it happens to be on a weekday, there's nothing better.
On a good day, work is stressful, to say the least. On a bad day, it can resemble hell. In such situations, an impromptu massage session will feel heaven-sent and your date will love you for it. So, what are you waiting for? Earn some extra brownie points by planning such amazing weeknight activities.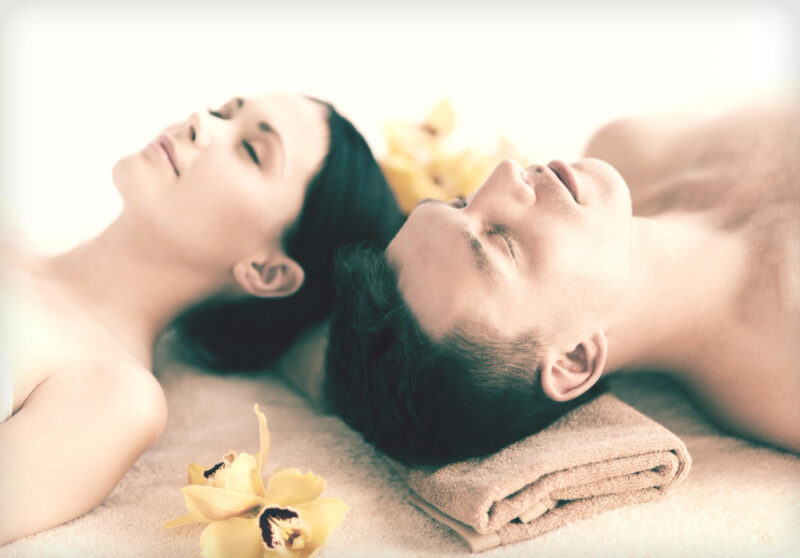 3. A friendly match
All work and no play makes Jack a dull boy: This little saying applies to everyone. We all need a little fun and games in our lives every now and then. If your date is a sports freak or just competitive by nature, playing a sport and engaging in a friendly match is one of the most fun weekday date ideas you can go for.
Sports are not only good for physical well-being but also mental health as they help release happy hormones. So no matter the game you pick, be it energy-consuming like basketball or something relaxing yet strategic like a game of pool, it is bound to be a fun date idea.
4. Stargazing – One of the most romantic weeknight date ideas
There is something so magical about looking up at the stars in the night sky. It fills your heart with wonder and immediately adds romance to the air. If you are looking for weekday date night ideas that will be memorable and personal, take your loved one stargazing.
Pack a little picnic basket, a blanket and a telescope and drive off to the outskirts of the city or a hilltop where light pollution is at its lowest, and set up camp. You can map a specific star, locate the Milky Way or just stare at the moon for hours. To make the night absolutely perfect, add a little bonfire and music to the mix. Watching the stars traverse through the night sky with your loved one by your side is a mesmerizing experience and certainly one of the most romantic weeknight date ideas of all time.
Related Reading; 20 At-Home Date Night Ideas For Couples – Romantic Date Ideas
5. Night of luxury
All of us have, at one time or another, dreamt of being a royal. And nothing like a luxury vacation for two to make you feel like one. The good news is we know exactly how you can make your dreams come true and live like royalty (for a day). Here is how you can incorporate such weeknight date ideas of luxury into your week.
Rent your favorite luxury car (the one that you always wanted) for the day and go on a long drive. If you and your date have preferences regarding the cars and hotels, you can always just split such fun weekday date ideas into two separate dates. Book a luxury suite at your favorite hotel, call for room service and spend the day relaxing and cuddling. The next day, you can directly head to work from the hotel, feeling rejuvenated.
6. Take a ghost tour
If you and your date are into all things paranormal, going on a ghost tour is one of the fun weeknight date ideas you can choose to do. Every city has a little bit of history and where there is history, there are ghosts. Most cities conduct a ghost walk or a ghost tour where you are taken around to different locations that are famous for being haunted or that has a dark history.
If you are fortunate enough to see a ghost, with your date next to you, it will definitely become a night to remember. Whether you are a believer or not, add this to your bucket list. I assure you, such weeknight activities for couples still make for very exciting adventures.
7. Do something you have never done before
At one point or another, most long-term relationships lose their spark and begin to feel like a burden. To bring the spark back into the relationship, one needs to add a little novelty every now and then. Doing something new together is one of the healthiest weeknight date ideas because it adds a sense of adventure which enriches the relationship.
It doesn't matter what activity you choose as things to do on a weekday night. Attending a book reading by your favourite author, joining a pottery class, taking a road you have never travelled down before or even buying all the birds off of a pet store and setting them free, it could be anything as long as you have never done it before.
8. Go dancing
When Jason Derulo sang, 'Let me take you dancing', he knew exactly what he was talking about. Dancing is one of the top things to do on a weeknight. It has long been a way for couples to get closer and continues to be one of the best weeknight activities for couples in order to improve intimacy in the relationship.
One doesn't need to be a pro to go dancing. You don't need to know salsa or lambada or need to bust out cool moves in a club (though that would, indeed, be cool). All you need is a little music and a slow dance with your date. Rest assured, your date will agree that this is one of the most romantic weeknight date ideas for couples.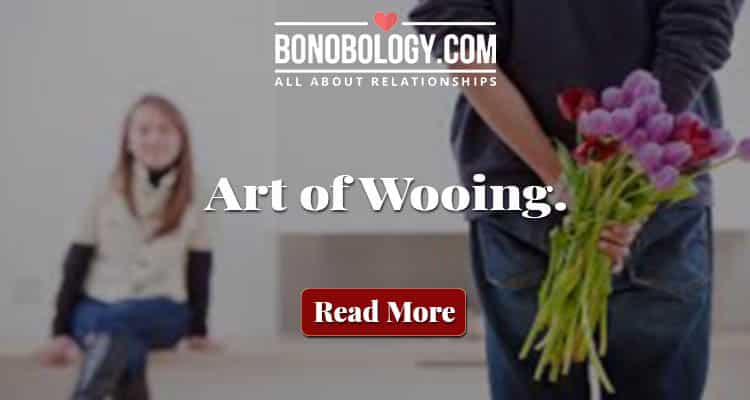 9. Bake something together
Baking is an art. There is something so warm and comforting about baking that makes it one of the most fun things to do on a weeknight. Baking a cake and decorating it, the smell of freshly baked bread or snacking on cookies that are fresh out of the oven: are all bound to make you feel warm and fuzzy on the inside.
Cooking together is a very romantic way to spend time with your loved one. One moment you are playfully flinging cake batter at each other and the next moment, things have gotten steamy. Cooking is therapeutic and when you cook together, your bond with your loved one grows stronger. No matter how undercooked or burnt the food may be, it will still taste good.
Related Reading: 24 Food Gift Ideas For Foodie Couples Who Love To Cook
10. Volunteer your services
A life spent in the service of others is a life well spent. Acts of kindness tend to soothe our souls and make us feel really good. One of the most special weekday date night ideas is volunteering together for a cause. Be it an animal shelter, an old age home or even working in a soup kitchen, they are all activities that are sure to make you feel good mentally and spiritually.
Volunteering is a lovely way of dating your special someone, and when you are working together to help people out, it works magic in the relationship as well. Once you start doing these things, you will never have to wonder about things to do on a weeknight.
Weeknight date ideas don't need to be too elaborate or grand. It is, in fact, best if they are as simple as possible. The next day, you and your date will get back to the grind but that is no reason to believe that weekday date night ideas cannot be fun.
Spontaneous, light-hearted activities that don't fully tire you out are the most fun things to do on a weeknight. It is the little details that make the bigger picture beautiful, so remind yourself to execute fun weeknight date ideas with your loved one. It goes without saying that these little considerations and acts of thoughtfulness will be highly appreciated by your partner.
8 Smart Ways To Ask A Girl For Her Number (Without Sounding Creepy)
Ask Our Expert
You must be Logged in to ask a question.