The best winter date ideas are the ones that let you celebrate the spirit of the season and your love for each other all at once. The bone-chilling cold, shorter days, grey skies, and snow-covered roads may make this season seem unforgiving more often than not, but it also brings us a lot to look forward to.
The celebratory mood, the warmth, the gratitude. Think Christmas and Thanksgiving. And also warm quilts, hot chocolate, toasted marshmallows, and bonfires. It's all of these things about the winter season that can bring you and your partner closer together. How, you ask? By serving as inspiration for some heart-melting date ideas for winter.
51 Cozy Winter Date Ideas To Try This Year
Whether you're the kind who wants to spend all your leisurely time indoors, snuggled up in your warm bed with your SO by your side, or someone who wants to feel every fresh snowflake melt on your face, there is no dearth of winter date ideas that can keep the flame of love fired up, come hail or sunshine.

So don't sit around raking up your brains over what do with your boyfriend in the winter. Or searching for things do with your girlfriend in the winter. With these 51 cozy winter date ideas, every date night will be exciting, every weekend fun:
Related Reading: 30 Amazing First Date Ideas You Will Just Love
1. Build a snowman together
Wondering what to do with your boyfriend in the winter? Or how to have fun with your girlfriend on a snowy day? What could be more fun than building a cutesy snowman? So, put on those gloves, boots, caps, and scarves, spend time together bringing out the child in you.
2. A hot chocolate date
Can't bring yourself to step out on a cold winter night? Just fix yourself two giant cups of hot chocolate, get under your cozy comforter, and spend your evening talking to each other. With hot chocolate in your hands and your partner by your side, it's all the warmth you need to get through even the harshest of winter days.
3. Give home workouts a try
Keeping up with your workout regime is one of the biggest challenges of winter. But everything becomes easier with your partner by your side. Amirite? So, why not get started on a home workout routine to beat the winter chill? It gives you a chance to bond with your SO and keeps those calories from piling on. Win-win!
4. Go ice skating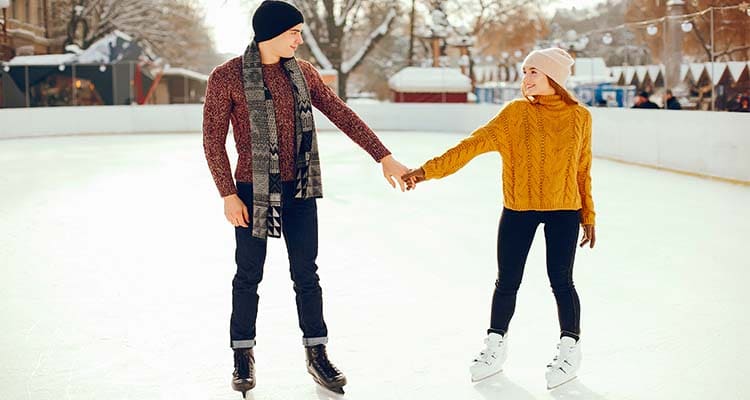 Tired of being indoors and looking for fun outdoor things to do with your girlfriend in the winter? Take note. Ice skating can be an exciting way to spend some time together. If you already know how, you can connect with each other better while your bodies move in perfect sync. If you're beginners, trust us you'll have some hilarious moments as you fall and struggle to get back on your feet again.
5. Watch a game together
Ice hockey, regular hockey, basketball…depending where your fandom lies, you can buy tickets to the hottest game happening in your town or the vicinity and spend your time cheering for your favorite team. This is one of the most thrilling winter date night ideas for sports lovers.
6. Set up a game night of your own
Love sports yet want to stay indoors on wintry nights with your significant other by your side? How about setting up a game night of your own. From FIFA to NBA and MVP Baseball, just pick your favorite game and have a fun time competing with your partner. This can especially be among the most fun winter date ideas for teenagers.
Related Reading: 50 Double Date Ideas That Are Fun
7. Play board games
Bring out your favorite board game from the dusty storage corner or download its virtual version on your phones, and get cracking. You won't even come to know how those slow winter evenings fly by.
8. Try your hand at Never Have I Ever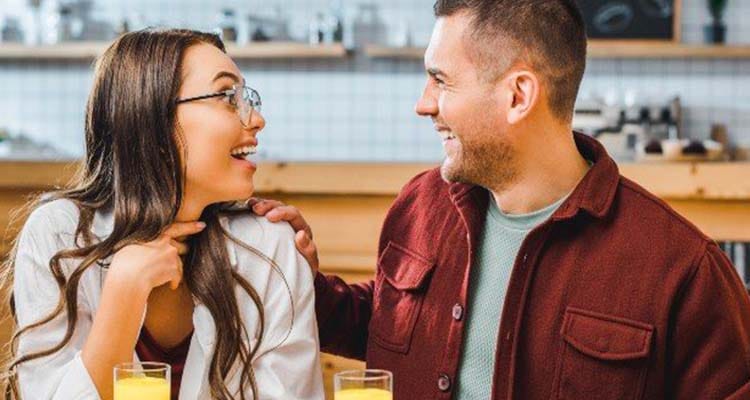 When it comes to winter date night ideas, an evening spent playing Never Have I Ever on a loop is a classic that rarely disappoints. You could turn into a fun drinking game that can go on till the wee hours of the morning. With the right Never Have I Ever questions, you can even get to know your partner better in the process.
9. Mix it up with some Truth or Dare
Speaking of fun games couples to indulge in for making wintry nights with your significant other happening, Truth or Dare is also an oldie but goodie you ought to try. It also gives you the perfect excuse to slip in some of those questions that you have been dying to ask each other.
10. Go on a hike
When the sun comes out in all its shining glory after days of gloomy skies and snow all around, it's almost criminal to not step out. So whether it's your first winter date or the nth, load up your backpacks and head out for a hike.
Related Reading: 50 Rainy Day Date Ideas To Feel Close To Each Other
11. Ride a sled
One of the winter date ideas for teenagers and adults alike. If you've never ridden a sled on a heap of fresh snow, trust us, you're missing out. This winter, check this thrilling experience off your list and make it more fun with your partner riding pillion or vice-versa.
12. Watch a play
Planning your first date in winters? Look up the action at your local theatre and spend a cozy evening with your potential partner reveling in the joy of some great performances.
13. Head to the movies
Feel like dressing up and stepping out of the comfort of your home on a cold winter night? Head to the movies and enjoy a couple of hours of uninterrupted entertainment with some hot cocoa and buttery popcorn to keep you company.
14. Plan a movie night at home
Too cold to step out and getting bored out of your mind? Turn your living room into a multiplex. Make some popcorn and hot cocoa, dim the lights, bring out a warm blankie for extra comfort, play one of the recent releases on your favorite streaming platform. Snuggle up and enjoy.
15. Give indoor skydiving a try
If your city offers this delight, you must add it to your list of unforgettable winter date ideas. Float around in an indoor skydiving simulator with your SO, and enjoy the thrill minus the scare of jumping off from dizzying heights.
16. A picnic in your backyard
If you're looking for date ideas for winter days when the sun remains conspicuous with its absence, set up a picnic in your backyard or balcony. Make your favorite snacks (or order in), pack them in a picnic basket, throw a blanket at your chosen spot, and enjoy your moments of togetherness.
17. Sip on some bubbly
You don't need a special occasion to pop a bottle of champagne. When you enjoy being together, every moment is a celebration. Sip on some bubbly and just talk to each other. We promise you it'll pan out as one of the most low-key exhilarating winter date night ideas.
18. Go rock climbing
This is one of the outdoor yet indoor winter date ideas. Put on your sportiest clothes and shoes and head to an indoor rock climbing arena. Working your way to the top together presents a great opportunity to build upon your trust and communication skills as well.
Related Reading: 20 beautiful summer date ideas for married couples
19. Build a fortress
Missing building sandcastles by the sea on a breezy summer day? This is the next best thing you can try your hand at. If you're out of ideas on what to do with your boyfriend in the winter, pull out all the pillows, cushions, cardboard boxes, and throws you can lay your hands on.
Then, start building a fortress with your partner. You can even role-play as opponents, defending it from each other for some added fun and laughter.
20. Make a Gingerbread house
Soak up the celebratory vibe by making a Gingerbread house together. If you have the time and skill for it, you can bake cookies from scratch. Store-bought goodies work equally well though. Then, put your imagination to good use for decorating it. This is one of the most fun winter date ideas to try your hand at, especially around Christmas.
21. Drink some eggnog
Speaking of Christmas and date ideas for winter, how about chugging a jug full of eggnog? Ah, the whiff of nutmeg, vanilla, and cinnamon and a strong hint of bourbon! Preparing and polishing it off together will give you something new to bond over.
22. Go shopping
The thrill of Christmas shopping and décor is the perfect antidote to the dullest winter days. If you've been dating long enough, turn your Christmas shopping into a date. Buy the tree, presents, stockings, and lights together, and then, spend some more time in each other's company setting it all up.
23. Build a bonfire
What could be more romantic than snuggling up with your partner on a cold winter night with a bright bonfire keeping your warm? Bring some marshmallows, crackers, and chocolate bars along, so that you can toast them up or make S'mores to add a delish twist to your winter date night.
Related Reading: 20 Valuable Tips For A First Date After Meeting Online
24. Plan a barbeque night
Barbequing some burgers and ribs is the perfect way to make wintry nights with your significant other hot and happening. Talk, drink, grill, and savor every moment spent in each other's company.
25. Organize a spa day
Planning to spend a lazy weekend at home? Add an interesting twist to it by organizing a spa day. Order some face masks, essential oils, and candles, get the heat fired up, strip and take turns giving each other massages and facial treatments.
26. Enjoy a mani-pedi session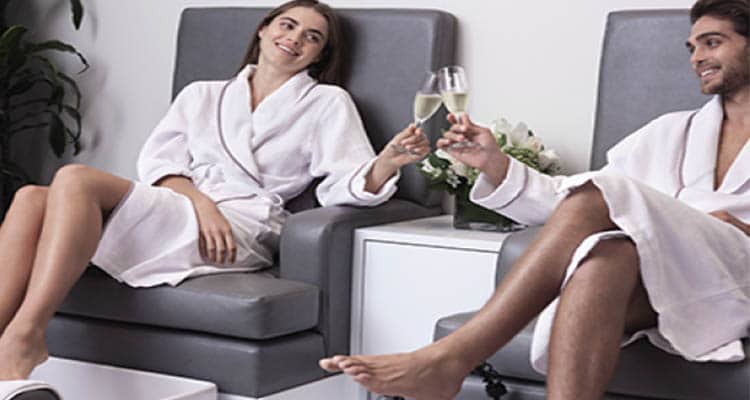 If you're thinking 'in-house spa done', what next, pay attention. Take your self-care dates routine a notch higher with a mani-pedi session.
27. Soak up a warm bath
Slipping into the bathtub is a date idea for all seasons. During winter, make sure your bath is warm, light a lot of candles for added coziness, and keep your bathrobes handy. Get in with a glass of wine and spend time talking and fooling around until the water begins to get cold.
28. Lights out date night
Whether you're looking for winter date ideas for teenagers or married couples, this is an unusual idea with a universal appeal. If a stormy night knocks the power out (which happens at least a few times every winter), fix yourself some soupy instant noodles, get under a pile of blankets and just talk to each other till the lights come back on. It's also the perfect opportunity for making out and then some. Wink!
Related Reading: What Not To Do On A First Date – We List 15 Things!
29. Binge-watch a show
If you plan to spend a weekend in bed, there is no better way to turn it into a long date than a marathon binge session. Pick out a show that both of you love (or have been meaning to watch) – preferably something with 5 seasons or more – hit play and you're sorted. If you haven't already, we strongly recommend watching Schitt's Creek on Netflix.
30. Have a Bake-off
Have you invited her over but have no ideas about what to do with your girlfriend in the winter? This one will save the day for you. Get all the baking essentials from your neighborhood supermarket, and have a bake-off. The winner gets to call the shots for the next week (or month?).
31. Cook for each other
Cooking, especially when you're making comfort food, can be extremely therapeutic. So, spend an evening making each other's favorite dishes and then, enjoy them together over a candlelight dinner.
32. Paint together
Your creative skills notwithstanding, working with paints, stencils, brushes, and canvas can be an oddly relaxing experience. Use it as an activity to connect with your partner on a harsh winter day by working on a single canvas and seeing how your distinct visions come to life as one.
33. Attend a wine tasting
Whether you're looking for winter date night ideas or fun things to do on a winter afternoon, wine tasting is a prospect that never disappoints. Get those coats out of the closet and head out to sip on some fine wine and taste some exotic cheese with your SO.
34. Take a walk
Cold breeze in your hair, a warm coffee in one hand and your partner's hand in the other – leisurely strolls on winter afternoons have a charm of their own. Don't miss out on the experience. Add it to your list of winter date ideas.
Related Reading: What Does Dating Mean For A Man?
35. Take a hobby class
Signing up for a hobby class together – be it cooking, pottery, a new language, or whatever else takes your fancy – is a great way to bond with your partner in a cozy, indoor environment when the weather outside is too unforgiving.
36. Ride in a carriage
A much-in-love couple riding in a horse carriage through Central Park in New York, with soft snowflakes or drizzle of raindrops falling on them. We've all seen this scenario too many times in too many romcoms to not desire it. Even if, secretly.
So, make it one of the date ideas for winter to try this year. Live your fantasy moment with your partner.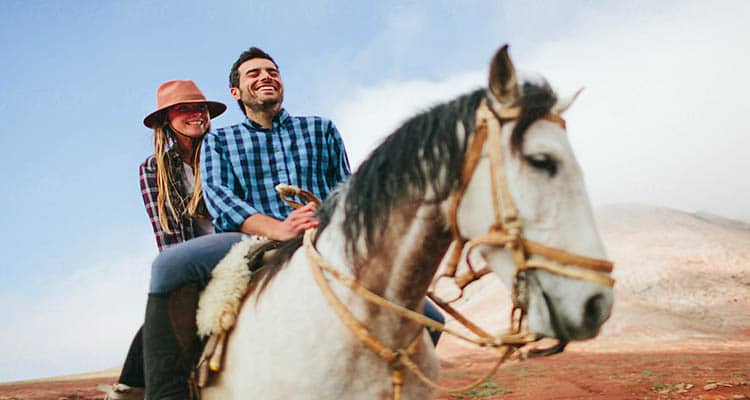 37. Check into a hotel
If you're looking for a change of scene but don't enjoy being outdoors in the cold, add this to your winter date night ideas. Get a room with your SO, order room service, enjoy the in-house spa, hang the hotel's bar, and get breakfast in bed the next day. Rejuvenation and a romantic escapade rolled into one!
38. Attend a carnival
With so many festive occasions lined up back-to-back, starting from Halloween up to New Year's, carnivals and winter go hand-in-hand. Pick the one that's most in sync with your taste and enjoy a day of fun and frolicking with your partner.
39. Try your hand, err feet, at snowboarding
If you live in the mountains or have a picturesque hilly getaway close by, you and your partner should totally give snowboarding a try this winter. It may not be the coziest of date ideas but it's surely the way to let your hair down and have some unbridled fun together.
Related Reading: 12 Best First Date Tips For Girls
40. Go to a sauna
A steamy sauna room, you and your partner sitting in it together, with warm bursts of steam relaxing every pore in your body. We can't think of a more ideal way to spend a cold Sunday afternoon together. If you agree, add this to your list of date ideas for winter.
41. Visit an arcade
Hanging at the arcade, partying without a care in the world, singing along to your favorite numbers, and getting up to speed with new songs. What could be a more fitting choice if you're looking for winter date ideas for teenagers!
42. Enjoy coffee and scones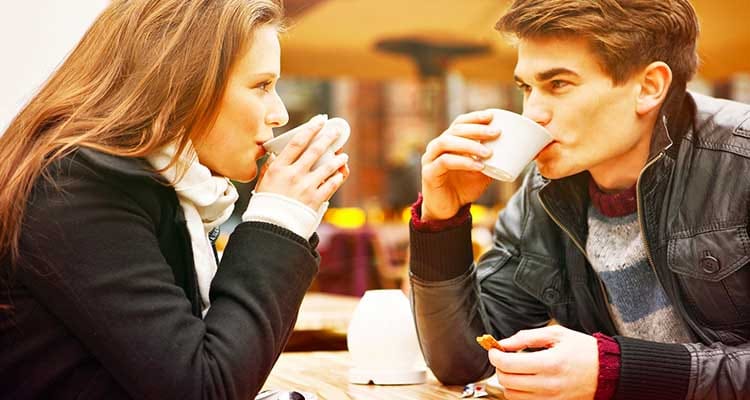 Taking someone out on a first date in winters? It's best to stick with a classic that's simple yet tasteful like getting coffee and scones at the hippest café in town. Even if you've been together for years, you still can take your SO out on a coffee date every now and again.
43. Engage in a snowball fight
Remember those childhood days when you waited for snowfall all year round just so you could have a snowball fight with your siblings and friends? Relive those childhood memories with your partner, and make a date of it.
44. Create a recipe from scratch
We all have special family recipes that are prepared year after year during the holidays. If you have been together long enough to see a future together, why not put wintry nights with your significant other to good use and create your own special family recipe.
It can be a hopefully romantic thing to do as a couple. Besides, cooking together is always fun. And chances are it'll take more than a few attempts to get it right. So, this is one of those rare winter date ideas you can keep revisiting.
Related Reading: 15 Unwritten Rules Of Dating We All Should Follow
45. Visit a national park
Most of us know what the woods look like in spring, summer, and fall. But have you any idea what it's like out there in the thick of winter? Why not find out by planning a day-long date at a national park near you.
46. Build a scrapbook together
Want to add an unusual twist to your winter date night ideas? Get some crafting supplies – handmade paper, ribbons, beads, flowers, twigs, what have you – and make a relationship scrapbook together. You can paste souvenirs such as movie tickets or bills from your outings together, stick pictures and jot down memories.
It's the perfect way to relive the old days and rev up the romance.
47. Volunteer together
Why not add an altruistic angle to your winter date ideas. Pick a cause or charity that you both believe in and spend a day volunteering for them.
48. Make and drink a pot of mulled wine
The Scandinavian way of drinking wine is just perfect for winters. Mulled wine, as they call it, is heated and flavored with spices. If you want to add a little buzz to your date night, make and polish off a pot together.
49. Host a game night
Double the fun by planning a double date with a couple you're both close to. Host a game night, invite your friends over, laugh, drink, eat, make merry.
Related Reading: 18 bad social habits that can make you undateable
50. Get some action under the sheets
With those cozy quilts and warm blankets, winter is the perfect time for some prolonged lovemaking. Since you will be spending a major chunk of your time indoors, why not make the most of it.
51. Take a trip
There is no better way to drive away the winter blues than taking a trip with your SO by your side. Look up an exotic, quaint, exciting, or adventurous location – depending on what you dig – and escape for a weekend.
With these winter date ideas, there will never be a dull moment in your love life, so matter how dull or gloomy the weather out there may be. Gear up for some fun, and stay in love!
Dating vs Relationship – 8 Subtle Differences You Never Knew About