My boyfriend flirtatious around other people.
We have been in a relationship for the past 6 months. I caught him chatting and flirting online with other girls a few times. To console me, he said then, that no one else can take my place in his life.
Related Reading: 5 excuses your partner gives for cheating on you
He is flirting online and deletes messages from his phone
Also, he assured me that he is not flirting anymore. He deletes his messages to all the girls and then shows me his phone and says that the flirting is over for good. But I caught him again and again. He promises each time that this will not happen again. I forgive him but still, I want to know what is in his heart.
Related Reading: How a lying woman broke the heart of a small-town boy on Tinder
When we began dating we met daily but now we only meet on weekends. He used to call me on phone and find topics to speak on, but now on calls, he has nothing to say. He does not speak a single word.
Related Reading: She puts so much pressure on me to perform in bed that I have lost interest in sex
Related reading: It had all started with innocuous flirting on WhatsApp
I love him very much but I don't know what to do. Why is this happening?
How can I know he is loyal or not?
Related Reading: 7 Tips to Forgive A Cheating Boyfriend
Dear Girl,
It can be extremely hurtful to find out that your partner is a cheat. I can understand that it can be difficult to forgive someone for the mistake again and again. Somehow, women in relationships sometimes tend to be over forgiving and overlook the signs of a disloyal or non-committed partner.
Related Reading: 8 steps to completely forgive someone who cheated on you
If he is too flirty then you should wake up
It may be high time that you wake up and smell the coffee. Love my dear is a funny thing. When we're committed to someone we think that that's love and no matter what, this is the one. These may be your thoughts too. But, as I said love is a funny thing, it can happen with another one when we break up.
Related Reading: Signs your partner is about to break up with you
Online flirting counts as cheating
My dear, the only way to check his loyalty is to confront him about fears. To be an adult about this and respect yourself before demanding it from your partner.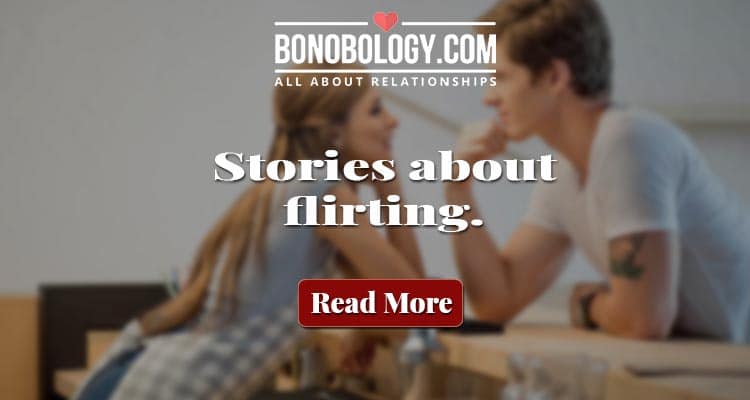 Related Reading: 15 Shocking Things Cheaters Say When Confronted
ASK YOURSELF:
Am I okay with a partner who seems distant from me?
Am I okay to be in a relationship, where I constantly look over my shoulder?
Do I wish to continue with a man who seems non-committal to me?
Lastly, think what about what you want to do now. Continuing in this relationship or moving on? It's just been six months.
Related Reading: Signs of unhealthy jealousy in a relationship
All the best!!
Snigdha Mishra
5 Surefire Signs Your Partner Is Cheating On You – Don't Ignore These!
My husband has dirty chats with several women and I can't bear it