Has your guy forgotten to value you and is taking you for granted? Has his devotion towards the relationship decreased? Do you feel you are no longer important in his life? If your answer to these questions is yes, then it is high time you make your guy realise that he is losing you and the relationship is going nowhere. It's time to make make your boyfriend realize your importance and value.
It's time you take this relationship advice seriously and make your guy afraid of losing you or maybe he can even think he has lost you.
How to Make a Guy Realize He Lost You – 15 Hints that Work
The beginning of your relationship might have been perfect because you both were in love. But over time you might notice that your relationship is stuck in a rut and your guy is distant and not there for you. He may still love you but takes you for granted and does not realise your importance at all. He simply does not value you anymore and is losing you day by day because you cannot put up with with an anybody in his life. This is bound to leave you disappointed and frustrated. But you do not have to give up on your relationship. Take our relationship advice.
You can actually use hints and ways to make your guy realise that he loves you and needs you in his life before it gets too late. This is a subtle way to fix your relationship problems without confronting him.
Here are 15 hints to further help your agenda of making your guy realise he lost you or will lose you soon.
1. Do not take his help and advice
You have to become emotionally stable and strong so that you do not run to him for any help whatsoever. Trust yourself and your decisions. When you avoid taking his help and advice like you used to earlier, he will probably get the hint that he has lost you, as you are no longer dependent on him. Heed this relationship advice it does work great.
2. Avoid his calls and texts
If you had the habit of instantly replying to his text messages and picking up his phone calls, then you have to get rid of that habit. Cut off all means of communications between the two of you so that he understands that you are no longer going to put up with his behaviour. He will realise he is losing you and will start to make efforts to gain your attention.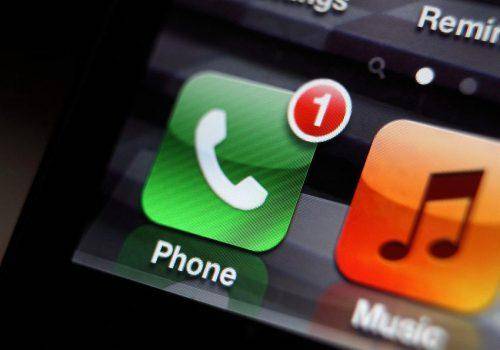 3. Stop making him feel special
Since you love him, it is obvious that you will do things especially for him and make him feel loved. But then if he is not there for you, why should you make any efforts? Stop making him feel cherished and make him realise that he needs you and it is not the other way around.
4. Be careless about his welfare
Become least interested in his day-to-day activities and care less about what he wants. This relationship advice you must take. Do not bother to ask whether he has eaten or how his day was. Just stop bothering yourself with his welfare, so that he realises how his life will be without you. He will surely understand that he needs to mend his ways or he will be losing you.
5. Use the word 'No' more often
By this, we mean that you have to learn the art of saying 'no' and stand up for yourself as and when required. Live your life according to your choices and not according to the wishes of your guy. This will make your guy think and maybe he will realise that he lost you.
6. Make plans which do not include him
Have a night out with your girlfriends, go clubbing with your colleagues, and take a solo weekend trip and so on. Make plans which do not include him or keep your plans hidden from him. All these will be subtle hints that he will lose you if he does not mend his ways.
7. Give priority to 'me time'
Did you always do things just for him and to make him happy? If yes, then it is time you give priority to yourself and try to improve your own personality. A troubled relationship doesn't help you in any way.
Explore and unleash the potential you have in yourself by following your own heart. Distance yourself from your guy so that he realises that you are becoming independent and can live your life without his guidance.
This could tell him you you are heading towards a break up. But isn't that what you want?
8. Do not shy away from flirting with other men
This hint is probably the most straightforward way to let your guy know that he has lost you. If you happily go about flirting with other men, especially when your guy is around, then probably he will understand the message you want to give him. Compliment other men in front of your guy and we are sure he will get the signal.
9. Avoid nagging your guy
Do not complain about how he takes you for granted and does not give you enough appreciation and time. Complaining will only work against you. So instead avoid nagging your guy and remove your presence from his life. He will soon realise that something is definitely wrong.
10. Ignore his sexual advances
Whenever he tries to become physically intimate with you, you can be smart and avoid his advances.
Do not give him what he wants and firmly stand your ground. Perhaps this move will make him realise your worth in his life.
11. The silent treatment can work wonders
Instead of saying or doing anything to make your guy realise that he has lost you, what you can do is just give him the silent treatment. He will probably notice that you are not talking to him and not showing any sign of response towards him. In this way, he will know that he has lost his chance.
12. Set essential boundaries in your relationship
Boundaries are important to let your guy know that no one can take advantage of you and you will not tolerate any nonsense. So you can create boundaries in your relationship and tell him to respect those. Do not let him touch your phone or go through your emails this is our relationship advice.
Change the passwords of all your social media profiles so that he cannot access them. When he notices you setting such boundaries, he will get the idea that he is losing you.
13. Give time to your family and friends
The more you spend your time with family and friends, the more he will realise that you are not giving him importance. Just avoid him and enjoy spending quality time with the people important in your life. If you do that, then probably he will know you are not there for him anymore.
14. Pay attention to your appearance
Maybe over the years, you have stopped paying attention to your appearance because you were comfortable around your guy. But now when it is time to make him realise he has lost you, you have to start looking your best again.
So dress up, be confident and use your assets to your advantage.
15. Don't give in easily
Whenever you try to utilise any of these ways to drive the point home to your guy, you have to be firm and you cannot give in easily. Do not let your love for him cloud your judgment. Do what you have to in order to make him realise your value.
If our relationship advice does not really show any positive result, then you can directly talk to him and let him know about your feelings. Even give him a chance to explain himself and try to sort out the matter in a mature manner. In case you do break up with your guy, then leave him, but ensure that your self-respect and dignity remains intact. But chances are he will be afraid of losing you and make amends.