Is your boyfriend avoiding your texts and calls? Do you spend all day waiting for him to respond to your texts but he doesn't reply? These are signs that your boyfriend is ignoring you. But how to ignore your boyfriend when he ignores you?
When you realize that your boyfriend is ignoring you, all you want to do is to give him the same silent treatment that he is giving you. However, in any situation, this reaction may be counterproductive because giving him the silent treatment might only push him further away from you.
So, what to say to your boyfriend when he ignores you? The first step is to first understand the reason behind why he is ignoring you.
Related Reading: 6 Reasons A Guy Ignores You After A Fight And 5 Things You Can Do
5 Reasons Why Your Boyfriend Is Ignoring You
Many times, you feel that your boyfriend is ignoring you because of some other girl in his life. You tend to get suspicious about your boyfriend's whereabouts and the motive behind his actions.
Cheating is not always the reason for your boyfriend to ignore you. It could be a work-related commitment or a personal matter which he doesn't feel comfortable sharing with you to just yet. There could be many reasons for which your boyfriend is ignoring you.
Before your suspicions run high, it is important to first identify the reasons why your boyfriend could be ignoring you.
Here are five reasons why your boyfriend could be ignoring you.
1. He needs space
He might be running on a tight schedule and has an unusual amount of stress at home or at work. Due to this, he might need some downtime by himself.
As a girlfriend, you might not understand how talking to you or hanging out with you wouldn't be cathartic, but everyone deals with stress differently.
Honestly, there comes a point when every person needs space for himself/herself to relax or figure things out. Give him the space he needs and tell him that you aren't going anywhere.
Tell him that you'll be there for him whenever he thinks he is ready. This will help him cope with the situation better and will also be a mature move on your part.
The reassurance that you are there for him and won't abandon him will help him take charge of his stressful situation better as he will have one less thing to worry about.
Related Reading: How we found each other after three cities, ten years and a failed relationship each
2. He might be dealing with a personal issue
There may be a family matter or a matter related to someone close to him which he isn't comfortable sharing with you yet.
It could be something related to his past and he doesn't want it to complicate his present. It is important to let him figure things out on his own.
This is not the time to start spying on him but rather the time to trust him and your relationship and find peace in the fact that he will confide in you when he is comfortable and ready.
Click here to read this story about a couple's secret that they have not discussed with each other for decades.
We know of a woman whose boyfriend had not been in touch with her for over three days and she was worried sick about the status of their relationship.
When he finally got around to speaking to her he told her he was extremely sorry about his behavior and told her that his ex-girlfriend was on her death bed and her family had reached out to him.
Since they had never discussed any past relationships, he was not sure how to bring it up to her and the situation was extremely emotional for him. They had a long, deep conversation about this and she supported him through his grief. This made their relationship stronger than ever.
3. He is mad at you about something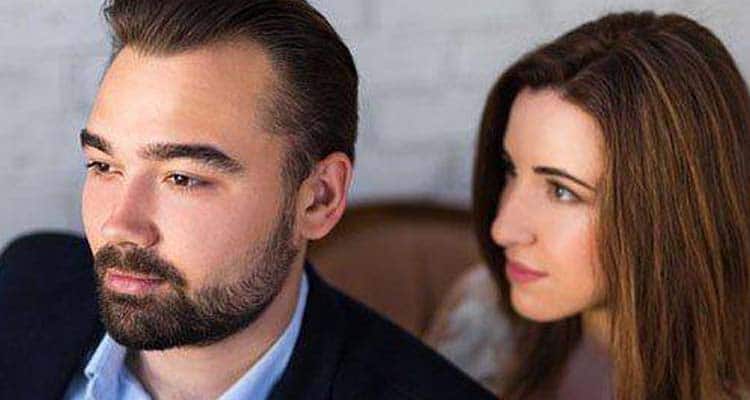 If you two recently had an argument and he is ignoring you, it means that he is giving you the silent treatment till he cools down and has gathered his thoughts.
He doesn't want to be around the negativity of the argument so he wants to spend some time apart to evaluate the best way to resolve the conflict before he sees you again.
It could also mean that he doesn't want to hurt you by saying mean things that he can't take back in the heat of the moment. The real questions you need to be asking yourself here isn't "Why is my boyfriend ignoring me? but should be, "How do I make up with my boyfriend after a fight?" And "How do I make him miss me after an argument?"
Anger takes you nowhere and terrible things can happen when anger takes over the mind. So sometimes it's better to sulk and ignore than have heated altercations.
Related reading: What to do after a fight with your boyfriend?
4. He is cheating
Here comes every girlfriend's nightmare. If your boyfriend is ignoring your calls and texts and his phone is constantly busy every time you try to call him, chances are that he is cheating.
If your boyfriend is cheating, he will keep making excuses to avoid you and will avoid plans where he can be seen in public with you.
He will always be smiling at his phone and when you confront him, he will say that it is a work thing. He might also become extremely possessive of his phone and won't let you use it even when you ask.
A reader once told us that her boyfriend would sleep with his phone in his pocket and she found this very strange. This behaviour continued for a month and then he told her he was in love with someone else.
You will need to look more closely for signs of a cheating boyfriend to ensure you are not just being a possessive girlfriend. So cheating could be a solid reason why your boyfriend is ignoring you.
5. He is looking to break up
Many a time, men feel scared to break up upfront and think about ways to make you break up with them. One of the tricks that men often resort to in order to get you to initiate the break up is by starting to ignore you.
This immature behaviour will likely frustrate you and you will be motivated to call things off. This saves him the guilt of coming across as the bad guy and also saves him from having the difficult 'we need to break up' conversation with you. So when your boyfriend ignores you he could be trying to move away.
Another reason could be that your boyfriend is still contemplating on what to do and is ignoring you because he hasn't decided yet whether he wants to break it off or not.
The reason for a break up may not always be a cheating boyfriend. There could be other issues in the relationship which are not working out which may make your boyfriend feel that a break up would be the best thing for you both.
Related reading: 15 Subtle signs your partner is going to break up with you soon
8 Ways To Ignore Your Boyfriend When He Ignores You
After a heated argument, your boyfriend might have started ignoring you. You feel sorry about the fight and start thinking about making up with him, but your boyfriend ignores all your texts and calls.
You want to make up with him after the fight. You want him to miss you the way you are missing him.
How do you make him miss you after a fight? Here are 8 ways to ignore your boyfriend when he ignores you so that he starts missing you back.
1. To ignore your boyfriend, do not go after him
Get some space away from your boyfriend. Going after him might worsen the situation and he might feel suffocated by you. To ignore your boyfriend make him miss you.
Getting some alone time will help you assess the argument better and you'll be able to take decisions more calmly. Occupy yourself with soothing activities like drawing or cooking.
Sometimes taking a walk helps. This downtime from your relationship will help you decide your next course of action.
As a bonus, it will also give your boyfriend the time he needs to calm down and gather his thoughts. Whatever you do, don't spend the night at your boyfriend's place.
When he realizes that you're not there, it will make him miss you even more and understand the seriousness of the situation.
Sometimes ignoring your boyfriend when he is ignoring you is good for your relationship. That way you can stand up for yourself and not come across as the clingy girl.
Related Reading: 6 Relationship Problems Millennials Bring Up The Most In Therapy
2. Spend time with your people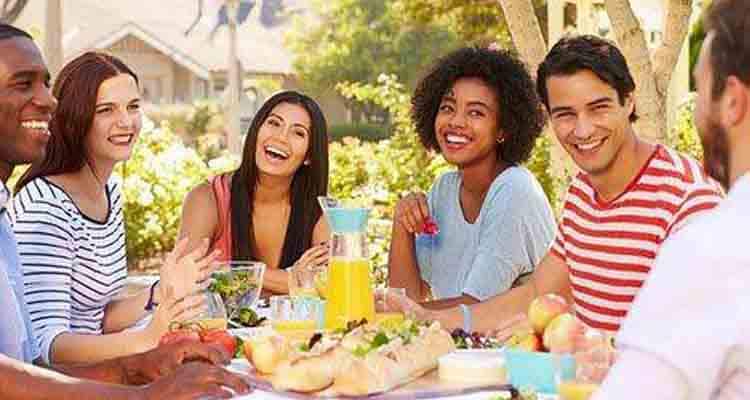 Instead of feeling alone at your home, spend time with your pets, close friends and family. You will already be feeling anxious and upset after a fight if you do not distract yourself with your loved ones you will constantly be checking your phone to see if he has replied.
This will worsen your mood and won't help you calmly deal with the situation. When all else fails, call your bestie and tell her what is going on and trust her to do the rest.
She will make sure she keeps your mind off things. Have a girl's night out or take a short trip. Going for small adventures around the city will take the argument off your mind for a moment.
You will feel lighter and might even go back to being cheerful again. And, you will also manage to successfully ignore your boyfriend for some time at least.
3. Keep eye contact to minimal
When you have an encounter with your boyfriend, avoid making direct eye contact with him. Looking directly at him might cause you to cave in and you will not be able to ignore him any longer.
If you want him to feel sorry for ignoring you, then you need to stand your ground and continue the silent treatment until he realizes you won't tolerate this behaviour in the future. Be less attached to your boyfriend.
You need to show him that you are strong with or without him. This way you can ignore your boyfriend when he ignores you as well.
When you ignore a guy how does he feel? Remember he feels as dejected as you do only he doesn't mention it. So if you turn your face away from you chances are he will realise what he has been doing to you.
Related reading: 12 Signs It's Time To Stop Pursuing The Girl You Like And Back Off
4. Ignore his calls and texts
If your boyfriend finally starts calling you, it's your turn to ignore his texts. Seeing his texts might urge you to reply to him instantly but you need to turn your phone off instead or keep it on silent. Don't message to your boyfriend who is ignoring you.
Go into another room and keep your phone away from you if you can't resist checking your phone.
Sometimes, giving him a taste of his own medicine will stop him from doing this in the future. Not responding to him will keep him waiting for your reply and he will start thinking about you.
You could be thinking how can you ignore your boyfriend when you live together? Just stay in your own world and behave as if he doesn't exist. If he asks you about the unseen messages just show him you have switched off your phone.
Related Reading: What Does Dating Mean For A Man?
5. Do not initiate a conversation with him
If you feel that your boyfriend is taking you for granted, you need to stop being the one who always initiates the call or text.
Make your boyfriend call or text you first. Let him take some initiative too. If you feel like calling him, go out and take a walk or call your best friend instead. Occupy yourself in other things so that you don't feel the urge to call or text your boyfriend first.
It's best not to message your boyfriend when he is ignoring you. Although you will have the overarching urge to do so but don't cave in.
This will let your boyfriend know that he needs to apologize at times too and you won't put up with him treating you badly.
6. Give him the silent treatment
Does silence make a man miss you? Well, if you give your boyfriend the silent treatment, sooner or later, he will start to notice.
He will start thinking about the things he did wrong and will try to make amends. He will also start missing you and start valuing you more.
It will be like the trigger he needed to start taking the relationship seriously from his side and handle fights more maturely in the future.
Go ahead, ignore him for a week and see the results. Chances are he will not dare to ignore you again.
7. Make your responses short and monosyllabic
When you see his texts, don't start jumping with joy and tell him how excited and happy you are that he finally texted you back.
Instead, give him time to think about his actions and respond with short and unenthusiastic responses like "hmm", "okay", "I see", etc. so he knows you are upset with him.
Don't be the one carrying the conversation by asking him questions. Let him ask you questions about you instead.
Let him show he is genuinely interested to break the ice then only should you respond more warmly. But if your boyfriend is still showing his attitude then go ahead and keep ignoring him.
Related reading: 12 Signs He Is Using You As a Trophy Girlfriend
8. Ignore your boyfriend and slow things down for some time
Your boyfriend's behaviour is getting to your head. You can't stand him ignoring you like this. It is obvious that you have certain expectations from your boyfriend and he is not living up to them.
If this is the case, then it might be in your best interest to take some time apart and evaluate your relationship.
Slow things down for a while so that you both can figure out what you want from the relationship and whether you see a future together.
Ask yourself if you are okay with your boyfriend replacing your dates with his work and other commitments or other actions that might be frustrating you.
Related Reading: 12 Things You Should Never Compromise On In A Relationship
Your partner may ignore you sometimes due to his hectic schedule but being ignored repeatedly is not acceptable and you need to make your partner realize it.
There will be times when playing the role of an understanding girlfriend will wear off and lead to frustration. Relationships are about compromise and both need to talk to each other and work out a common solution to make the relationship work. Don't let yourself be taken for granted.
FAQs
1. Is it okay to ignore your boyfriend?
It is perfectly fine to ignore your boyfriend, especially if he is ignoring you. Don't be clingy or don't keep suffering from texting anxiety when he is ignoring you. Just ignore him back and he will understand.
2. What to say to your boyfriend when he ignores you?
You can ask him the reason why he is behaving like this. It could be because of a fight you had or issues like work pressure. If he is willing to discuss it good, if he isn't forthcoming then go ahead and just ignore him too.
3. How do I ignore my boyfriend to get his attention?
The best ways to do that is to behave like nothing has happened. Hang out with your friends, don't text him, don't take his calls and give him the silent treatment.
4. How long should you let your boyfriend ignore you?
As long as you can tolerate it. If he keeps doing it and you find yourself in mental agony then stand up for yourself and put an end to this. Tell him you are done with him.
5. How do I ignore my boyfriend to teach him a lesson?
Go off somewhere for a week. Have a ball with your friends and put up the photos on SM. Chances are he wouldn't ignore you again.
I Feel My Insecurity Could Ruin My Relationship with My Boyfriend