The quizzical instrument for pleasure- what was the origin of its invention?
The hysteric history
In a sketchily accurate account in the film Hysteria (2011) Dr Granville is shown treating patients of the then-named malady "hysteria" among women. To put it bluntly, vibrators were invented to relieve doctors from the tiring task of giving women orgasms. Yes. You read that correctly. And no, I am not kidding. It might seem outrageous to you in the current age of medical advancement but doctors in Victorian times had a special approach for their female patients. Hysteria, the ambiguous psychological disorder among women where they forget themselves and take to unladylike behaviour of extreme emotional and physical reactions, was quite the problem in medicine world until the term was certified null and void. Back in the days' women would be served orgasms at clinics to relieve them from pain, stress and other unknown ailments. Tired of using manual methods Granville invented the machine induced treatment- the vibrator. The vibrator became the household name for a pain reliever.
Related reading: 7 sex positions a woman should try in her lifetime
There are a hundred flyers and advertisements from the yesteryear flaunting the hand massager, vibrator contraptions, even endorsed by famous media personalities. Now, these vibrators were made for different parts of your body like any other massager we find these days, but the word vibrator stuck to the sex toy version of it. Women's need for sexual release was considered a symptom for many ailments and to hand out instant relief. In the 19th century women did not have the easy way of questioning the patriarchy and getting away with it. Hysteria was the unfortunate name given to women going through emotional upheaval including suffragettes wanting equal voting rights! Doctors had tired themselves out meting orgasms after orgasms at clinics have found that out to be a solution to the hysterical problem of expressive and revolting women. That was when the vibrator was conceived as the motor-driven device gave rest to the doctors' arms and treatment continued.

Related reading: 7 crazy sex thoughts a man has for the woman he loves
Soon the world of medical science eliminated hysteria as a disorder and sexual pleasure was denominated to treatment for women but recreation. The hysteric episodes were taken under psychological consideration and vibrators found their place in the shady shelves of sex toy shops. Women still find using a vibrator a taboo where the actuality of orgasm situation is still pithy with the lack of light thrown on women's sexuality. A world run by the male gaze, where pornography has to be called feminist to have something other than a man's point of view is a world in dire need of vibrators. This particular instrument has seen a colourful timeline of metamorphosis: from the hand, dryer shaped vibrator with feathers and what not to the phallic-shaped structure detailed to the veins. Our very good friend, the vibrator should still find the respected status in every household as a recreation often overlooked in bed. The good vibes that are given by these bundles of joy come in different shapes and intensities and you must choose your poison well.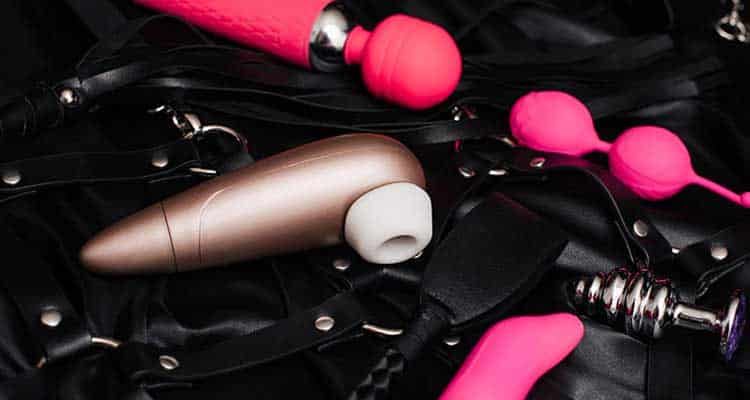 For satiating your curiosity about the invention of vibrators, I would suggest you take a look at the film Hysteria (2011). Like most inventions, this was born of need. Two stones would not have been struck if there was no need for fire to simplify caveman life. So our dear physician suffering from arm cramps due to repeated orgasm service had to ignite his brain to find an easier way to treat his patients. It came not from a status of equality because one must remember the ailment that was being treated with this: excess of emotion or hysteria. But the onus is on us to turn this on its head and make this instrument of treating rebellion into one of scandal and pleasure. Find your own piece and venture out to a path of pleasure.