There are going to be times when you will want to drop everything and jump in bed with your partner. And there are going to be times when it is not entirely feasible to do that. In such situations, sexting comes to the rescue, but only if your partner understands the sexting codes and meanings.
You might be in a crowded party in opposite corners of the room, unable to touch each other, yet you can't take your eyes off your partner. Or you are in a boring meeting almost nodding off and can't wait to get home to your sweetheart. Sexting in such times is an amazing way to spice things up before you do get the opportunity to be together. So, here are some code words for dirty things that you can send your partner through text.
21 Common Sexting Codes And Meanings
Sexting is supposed to be fun. But if you are unaware of the sexting codes and meanings, it can be quite the head-scratcher. The worst part is you cannot even ask people about it lest they figure out what you're up to. So, we present to you the sexting abbreviation list and some sneaky texting codes. These will help you up your sexting game while keeping it private and saving you a ton of embarrassment.
1. FYEO: For your eyes only
If your special someone has sent you this code, then you better be prepared and make sure no one can see your phone over your shoulder – because things are going to get steamy. FYEO is a code that is generally used before sending an extremely naughty text or even a private picture.
FYEO doesn't really fit in with code words for dirty things when it comes to romantic relationships, as it often leads to something intimate. It is your partner sharing something private that only you deserve to witness. It is rather one of the most romantic sexting codes and meanings on this list. And it is definitely an adorable way to make someone blush.
2. GYPO: Get your pants off
GYPO is one of the sneaky texting codes you send someone to let them know you mean business. This little code is direct and authoritative. There is no mincing of words or acting coy at this point. It is amply clear the sender of this code wants you, and they want you without your pants.
For more expert videos please subscribe to our Youtube Channel. Click Here
3. IWSN: I want sex now
Sometimes, the urge to be with your partner is so much that if you could shout it out loud, then you would. But most of the time, we are not in a situation where we can unleash the beast within. In such intense moments, sending code words for dirty things you would like to do to them will certainly help you vent. Your partner is sure to feel the urgency of the situation with such sexy, dirty text messages.
4. I love sausage
There are no two opinions that sausages are yummy and are loved by a lot of people all over the world. But in the world of sexting, "I love sausage" is one of the phrases with dirty meanings.
While in reality, sausages are breakfast meat, in the book of coded messages, the word 'sausage' is one of the sexting codes and meaning's a little naughty. And the reason for that is its resemblance to the male sex organ. So, if your partner is sending you sneaky texting codes like "I am craving some sausage" or "I need me some sausage when I get home", it doesn't mean they want you to cook breakfast for them.
Related Reading: 12 Foods That Boost Your Sex Life And Enhance Your Performance
5. KOTL: Kiss on the lips
There are many different types of kisses and all kisses mean something, be it kisses on the forehead, or on the cheek, or on the nose. They all exude a sense of affection. A kiss on the lips is no different. In fact, depending on what stage in the relationship you're at, it can incite different reactions.
If you have been in a long-term relationship, then it will give rise to affection and tenderness. If you have just started dating and have not initiated any kind of physical intimacy, then this little phrase can make the temperature soar. No matter the phase of the relationship, a kiss on the lips is special. Hence, KOTL has such a special place in the sexting abbreviations list.
6. Netflix and chill
If you have been invited over to your partner's place to Netflix and chill, then please do not think that's all you will be doing. The term 'Netflix and chill' is actually one of the commonly used phrases with dirty meanings.
When invited to Netflix and chill, expect a little Netflix in the beginning (like half an hour if we are to stretch it) but soon enough, you will be doing the dance between the sheets.
7. TDTM: Talk dirty to me
A little bit of dirty talk goes a long way to spice things up in the bedroom, and TDTM is an amazing code in the sexting abbreviations list to commence a passionate conversation over text. Dirty talks are a big turn-on for men and women both. So go ahead and tell your partner what you would like to do to them. And here's hoping the conversation leads to a happy, fun, sexy time in the bedroom too.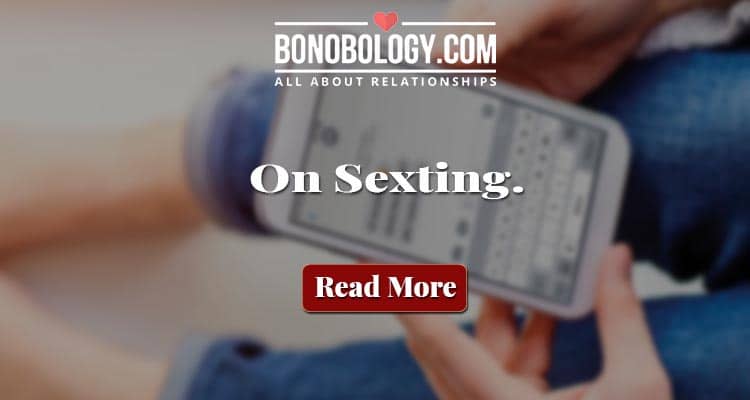 8. GNOC: Get naked on camera
Sexting can often lead to naughty video calls, especially in situations where couples are in long-distance relationships. GNOC is one of the commonly used codes for dirty things to do on camera. Send this code to your partner and watch them drop everything to be with you on this call.
9. 8: Oral sex
Where sexting codes and meanings are concerned, a lot of people are baffled by '8'. For those who are unaware of what 8 stands for, it is oral sex. For those who are aware of what it means but are still curious about its origin, here it is.
8 sounds like 'ate', the past tense of eating. 'Eating' is the slang used to describe the act of oral sex. That is the story behind the famed '8'. Now you know.
10. FMH: Fuck me harder
Now, here is something from the sexting abbreviation list that is bound to seduce your man and make him go crazy. Sending such sneaky sexting codes to your partner will have them leaving skid marks on the road as they rush to be in your arms and fulfil all your requests.
11. RUH: Are you horny
If you have received such code words for dirty things, then chances are the wheels have already been set in motion. And your partner is just waiting for your affirmation before getting down and dirty with you. If you are not there yet, well, then your partner is going to make sure you get there soon enough.
Related Reading: Erotic Things You Might Want To Say To Your Partner
12. Park the bus
When you receive texts with phrases that have 'park the bus' in them, be assured that such sexting codes and meanings have nothing to do with driving, parking, or a bus. In fact, it is one of the phrases with dirty meanings that people use when they want to know or want you to know 'where' you will be having sex.
13. IAYM: I am your master
This sneaky texting code is for those with a kinky side. If you are the one receiving this little message, then assume the favored position and get ready to serve your liege. Or be prepared to be punished for disobeying. While acting on this code also establish your start, stop and wait codes of BDSM.
14. Cancer zodiac sign: 69
When you are on the receiving end of the cancer zodiac sign, then it is vital that you know such sexting codes and meanings have very little to do with astrology, instead, it is one of the cleverest code words for dirty things.
The symbol of the cancer zodiac sign resembles the number 69. Those of you who are aware of 69, good for you. To those of you who are not aware of its meaning, it is a position where both partners can perform oral sex on each other.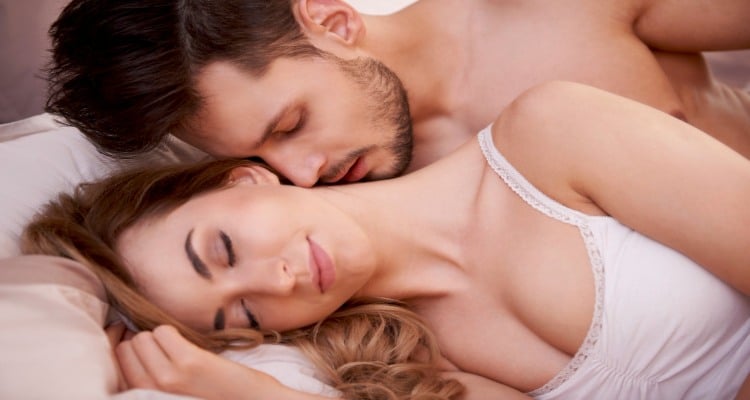 15. Wet
Just one word can be used to create and send many innocent-looking phrases with dirty meanings. The word 'wet' isn't your partner trying to tell you they got drenched in the rain or by the lawn sprinkler. Instead, they are telling you exactly how turned on they are right now. You better take the hint. Wink wink!
16. Code 9/SOS
Code 9 or SOS (someone over shoulder), though one of the codes present in this sexting abbreviations list, is not a code for dirty things. Instead, it works as a warning signal that there is someone with them in the room or that someone is reading their chats.
Related Readding:12 Lesser Known Erogenous Zones For Males
17. DUSL: Do you scream loud
Hearing your partner moan in pleasure is a major turn-on for a lot of people. It means you are satisfying your woman in bed. While some prefer not being too vocal, for some, the louder the better. If you have received this text from a sexual mate, then that means they are trying to figure out if the neighbors will hear you both tonight or not.
18. Banana/eggplant
There are not many people who are unaware of this secret code. In case you are new to sexting and are indeed unaware of these sexting codes and meanings, then let us inform you that eggplants and bananas represent the male sex organ due to their close resemblance.
19. Kitty
Now that we have covered the male anatomy, can the female anatomy be far behind? Kitty happens to be the slang word for the female sex organ. However, why it is called kitty is anyone's guess.
20. Sugarpic: Suggestive or erotic photographs
Sexting is quite often accompanied by erotic photographs. Such photographs are known as sugarpics in the sexting abbreviations list. Offer a sugarpic to your special someone and have them drool all over their phones in pleasure.
21. LH6: Let's have sex
There is nothing vague about some sexting codes and meanings, is there? You can incorporate this code casually in phrases with dirty meanings to tell your partner you want sex. And who doesn't love someone who knows what they want and is not wishy-washy about it?
Disclaimer: This site contains product affiliate links. We may receive a commission if you make a purchase after clicking on one of these links.
Key Pointers
Sexting codes are best used when you are trying to be discreet in a public setting
These codes can act as directives or even precursors to the main event
Scroll through for various sexting codes and their meanings as well as suggestions on when to use them
So, there you have it. An entire list of sexting abbreviations that are sure to make anyone lose focus and be overcome with desire. Was there ever a better way to tease someone?
Ask Our Expert
You must be Logged in to ask a question.