A Cancerian man looks tough on the outside but they're just big softies inside! There is a reason women get instantly attracted to this stable, passionate and loyal sign. When you're drawn to his charming persona, you may wonder how to make a Cancer man happy and win over his heart. Well, it's going to take more than just love, we can tell you that for sure.
That said, it's not rocket science to find the answer to how to keep a Cancer man hooked. So rest easy there. You just need to be willing to put yourself out there and make him feel desired and loved to grab and hold his interest. Given that a Cancer man in love is a pure delight to be with, we assure you, it will be well worth the effort.
If you play your cards right, you can even make a Cancer man chase you even though you may be the one smitten with him. Sounds too good to be true? Well, it's not if you know how to make a Cancer man happy, and we're here to tell you just how to do that.
How To Make A Cancer Man Happy? 5 Tips To Get It Right
Just like the symbol of this sign, Cancer men portray themselves as tough from the outside. However, if you can get through that tough exterior, you'll find that a Cancer man in love is a very sensitive and emotional being. This is one of the signs to notice when dating a Cancer man. Why, you ask? Well, because if you succeed in seeing this soft, vulnerable side, it means you've succeeded in your efforts to make a Cancer man fall in love with you.
Men born under this sign use their protective shell, just like the crab in their sun sign, to hide their vulnerability. A Cancer man is a dedicated lover and responds to all the needs of his ladylove. He makes his partner feel very comfortable with his soft, romantic and charming characteristics.
However, you will need to make some effort to get to a point where a Cancerian man is ready to let you into this shell. The first step in that direction is knowing how to make a Cancer man happy. Keep these dos and don'ts in mind:
Related Reading: 8 Things Every Husband Secretly Wants In Bed
1. Spend a lot of time at home
A Cancerian man loves to spend time at home rather than going out. The comfort of his home pleases him because he is free to be himself. Being with him means being in love with a homebody. If you want to know how to show a Cancer man you love him, know that the door to his heart is through the door to his den.
As his spouse or girlfriend, you should make plans with him that involve staying at home or going to a place he's comfortable in. A Cancer man in love will enjoy cooking delicious meals for you and spoil you silly! But be sure to tell him what your preferences are, as he takes any criticism related to his domestic skills very seriously.
A Cancer man also loves to host and entertain his friends and family. If you force him to step out of the coziness of home and be in a crowded place, he is not likely to enjoy himself. He likes the solitude of his home. For him, home is literally where his 'heart' is.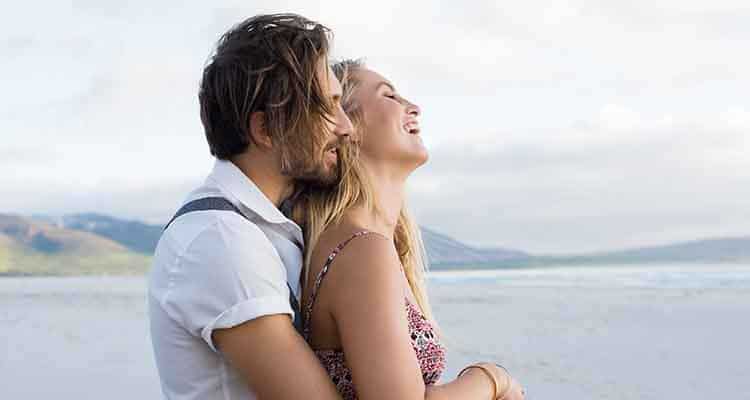 2. Compliment him often
How to make a Cancer man happy? Well, it doesn't get any simpler than this! Just shower him with copious amounts of GENUINE compliments. Due to his sensitive nature, he likes to be appreciated. He honors his self-esteem and likes his partner nurturing it for him. He goes the extra mile for you and loves it when you recognize that.
A Cancerian man is generous with his compliments too. So, is it so unfair to want some praise back? And, don't worry, you won't feel like you're forcing praise because he will do enough thoughtful things for you to deserve it. This is a typical trait of a Cancer Zodiac personality.
Related Reading: 16 Pearls Of New Relationship Advice For Ladies By A Man
3. Be gentle in bed
If you want to know how to show a Cancer man you love him the no-holds-barred way, know that the best place to do that is in the bedroom. However, make sure you keep your lovemaking gentle and soft. The dynamics of sex in this relationship are going to be markedly different from any other you may have experienced so far.
That's because even a Cancer man in love takes a lot of time to build a relationship, especially a sexual one. He's often considered as the shy kind. However, the fact of the matter is that he only wants to make sure you both are equally comfortable before getting sexually involved.
He is very gentle and soft and believes in passionate lovemaking rather than a wild sex session. Once you've gained his trust, he does not shy away from experimenting. When a Cancer man is in love he has complete faith in you and has connected with you emotionally, he'll not be afraid to show his wild side to you. Don't be afraid to create a romantic atmosphere in the bedroom. A Cancerian man will love this!
4. Befriend his friends and family
In case you're already in love with each other, you may be looking for ways to get a Cancer man to marry you and take the relationship to the next level. If you've been with him long enough, you'd know how strongly attached he is to his family and friends. That's the key to making him want to say 'I do' to you, with all his heart.
His circle may be small but it means the world to him. If you want him to be yours, you probably want to get on his family's good side. Besides, it would truly make a Cancerian man happy to see the people he loves most get along well. If you fail to build a good relationship with his loved ones, it will be hard for you to survive a long term relationship with him.
Related Reading: How Moon Sign Compatibility Determines Your Love Life
5. A Cancer man in love takes time to trust
A Cancerian man wants to make sure he does not get hurt and hence does not trust anyone easily. Even if you feel like he doesn't trust you completely initially, do not take it personally. Instead, work on ways in which you can make him feel comfortable with you. Do not be judgmental about his soft and sensitive side.
Be honest and faithful with him, and focus on building trust in the relationship. If he has let you into his life, it is a sign that he already trusts you. You just need to slowly and steadily build on his trust. He will automatically trust you once he starts falling in love with you.
This is especially important if you want to make a Cancer man chase you. No matter how strongly drawn he is to you, he'll not wear his heart on his sleeve until he can trust you completely.
How Do You Make A Cancer Man Fall In Love With You?
Like we said before, Cancerian men are big ol' softies, even if they like to pretend like they aren't. It just takes a little shove to penetrate their outer shell. Once you're past that, it's all uphill from there. Here are a few things you can do to break that wall and make a Cancer man fall in love with you:
1. Use humor to your advantage
If there's one thing that makes a Cancerian man happy, it's a solid sense of humor. A Cancer man loves a woman who can make him laugh. They are attracted to fun and witty personalities and a woman who can make them laugh surely holds the key to their heart. Whether or not you can make a Cancer man miss you like crazy and crave your presence depends on your ability to make him laugh.
So, channelize your humorous streak and tickle his funny bone. No, you don't need to be a professional comedian to succeed in your efforts. Just some good natured jokes ought to do the trick. Figuring out how to make a Cancer man happy isn't all that hard.
Related reading: 20 easy ways to be romantic
2. Don't be afraid to be yourself
How to keep a Cancer man hooked and make him see a future with you? One simple yet effective way is to just be yourself. A Cancerian man looks for authenticity in his spouse or partner. He will love a woman who is unapologetically herself and knows what she wants in life. Don't try to change yourself to get a Cancerian man to like you. He will love your genuineness and the fact that you are true to yourself.
3. Show him that you care
When you talk to a Cancer man, don't lost sight of this empathetic and compassionate personality. To appeal to that aspect of his personality, you have to show him that you're own caring and nurturing side. A Cancer man is attracted to a caring and kind personality like nothing else. So, show him that you care. For him as well as other things around you. His kind of woman is empathetic and kind to the core. But always remember showing kindness begins with yourself.
4. Flaunt your independent side
To make a Cancer man fall in love with you, you have to show him what you're made of. Cancerian men are suckers for strong independent women. Don't get us wrong, they love pampering their girlfriends. But something about strong and independent women just gets them going. They respect and cherish these women.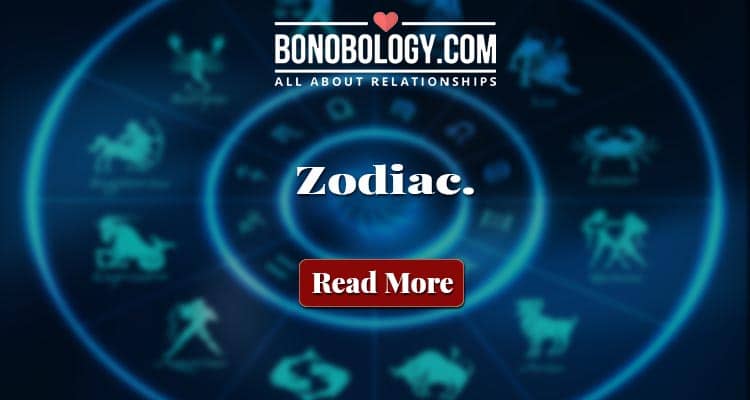 5. Be a romantic
How to show a Cancer man you love him? Don't hold back in making romantic gestures for him. After all, who doesn't like cute romantic gestures? Cancerian men are no different. They are hardcore romantics and a big romantic gesture is sure to make a Cancerian man happy and hence, make him fall in love with you.
Do Cancer Men Fall In Love Fast?
When it comes to Cancerian men and figuring out the signs he is falling in love, it's like a roller coaster ride. Not because of the constant ups and downs but because they take time to develop feelings (much like a roller coaster going upwards). But once they reach that peak, they fall fast and they fall hard, like a roller coaster going downhill after hitting its peak.
They take time to start trusting their prospect but once they do, there's no going back. Cancerian men are sensitive and emotional people and attach strong feelings to people they care about. They stay loyal to their partners and try to make them as happy as they can.
Cancer men are overprotective about their lovers. They are intuitive, empathetic and compassionate. You can be sure to have loads of fun with him if you have taken the time to understand him and respect and love him for who he is.