They look tough on the outside but they're just softies inside. That is your very own Cancerian man! There is a reason women get instantly attracted to this stable, passionate and loyal sign, but it takes more than just love to keep a Cancerian man happy. And a Cancer man in love is no less a delight for you.
5 Tips to make a Cancerian man happy
Just like the symbol of this sign, Cancer men show themselves as tough from the outside but a Cancer man in love is very sensitive and emotional beings from the inside. They use their protective shell, just like the crab in their sun sign, to showcase their vulnerability. The Cancer man is a dedicated lover and responds to all the needs of his ladylove. He makes his partner feel very comfortable with his soft, romantic and charming characteristics. However, to make him happy, there are a few do's and don'ts that must be kept in mind, because once he has completely opened up to his lover, he gets consumed by the love he has for her and is only as strong as the 'thin' outer shell.
1. Spend a lot of time at home
He loves to spend time at home rather than going out. The comfort of his home pleases him, because he can be himself and is not required to put on a mask of being super strong emotionally. As his spouse or girlfriend, you should make plans with him at home or at a place where he can be himself.
He loves to cook a meal for you, but be sure to tell him what your preferences are, as he takes any criticism related to his domestic skills very seriously.
A Cancer man in love loves to invite over his friends and family to experience his great hospitality. If you force him to step out of the coziness of home and be in a crowded place, he is surely going to detest the entire experience. He likes the solitude of his home. For him home is literally where his 'heart' is.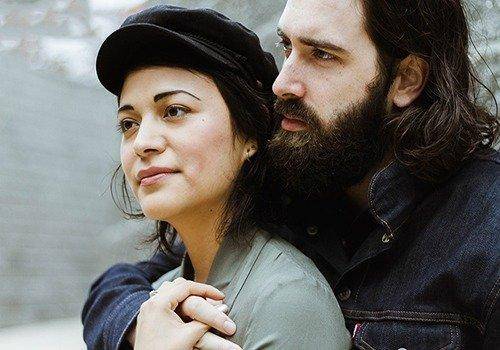 2. Compliment him often
Due to his sensitive nature, he wants to be praised often, even for the smallest of his accomplishments. He honours his self-esteem and likes his partner nurturing it for him. Whenever, you, as his girlfriend or spouse, talk to him, make sure you avoid being assertive and use phrases like 'I feel' or 'I think' to avoid making him feel bad. Remember that he takes a lot time to trust people, so when he does, he allows people to see his vulnerability. As his partner, you should not break his trust, as it is very difficult for him to rebound after such an emotional turmoil. This is a typical trait of a Cancer Zodiac personality.
3. Be gentle in bed
He takes a lot of time to build a relationship, especially a sexual one. He's often considered as the shy kind, but the fact of the matter is that he only wants to safeguard his vulnerable and emotional side from being exposed.
He is very gentle and soft and believes in passionate love making rather than a wild sex session. However, once you've gained his trust, he does not shy away from experimenting.
When a Cancer man is in love he has complete faith in you and has connected with you emotionally, he'll not be afraid to show his wild side to you. In the bedroom, if you can create a romantic environment for him, make it 'chocolatey'; he'll be thrilled. No wonder the Cancer personality is the teddy bear of Zodiac personalities.
4. Befriend his mother and family
He's a 'mama's boy' and he is not ashamed of it. When you're dating him, you'll feel like he has not yet left his mother's 'pallu'. He loves his mother, so if you want him to be yours, you'll first have to make friends with his mother. He'll always want you to be first approved by his mother and expects you to respect not just his mother but also yours.
If you fail to build a good relationship with his mother, he's never going to be happy and the relationship is bound to go downward.

5. A Cancer man in love takes time to trust
Only because he wants to make sure he does not get hurt, he does not trust anyone easily. Even if you feel that he doesn't trust you, do not take it personally. Instead, work on ways in which you can make him feel comfortable with you. Do not be judgmental about his soft and sensitive side. Be honest and faithful with him and never break his trust. If he has actually permitted your entry in his life, it is a sign that he already trusts you, but he will also feel the intensity of his emotional involvement with you at the same time, so be ready to handle this well because of the frequent mood swings.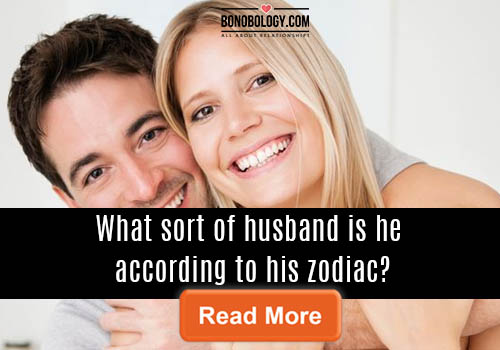 Cancer men are overprotective about their lovers. They are intuitive, empathetic and compassionate. You can be sure to have loads of fun with him, if you have taken the time to really understand him and respect and love him for who he is.
֎