Relationships are complicated things. You surely know it by now. The relationship curve does not stay the same all through your marriage. It often dips and that's when you lose your connection with your spouse for various reasons. You might be thinking, "How to reconnect with your spouse? Is it even possible in the first place?"
People in strong and healthy relationships will tell you that connections in a marriage do suffer when financial issues happens, when the loss of a dear one like a child or a parent hits you, or when cheating takes place or when simply too much space takes over the relationship.
Related Reading: 25 Most Common Relationship Problems
Marriage is something you need to work on constantly, so even when the connection wanes in phases how much willing you are to reconnect with your spouse will actually decide the fate of your relationship.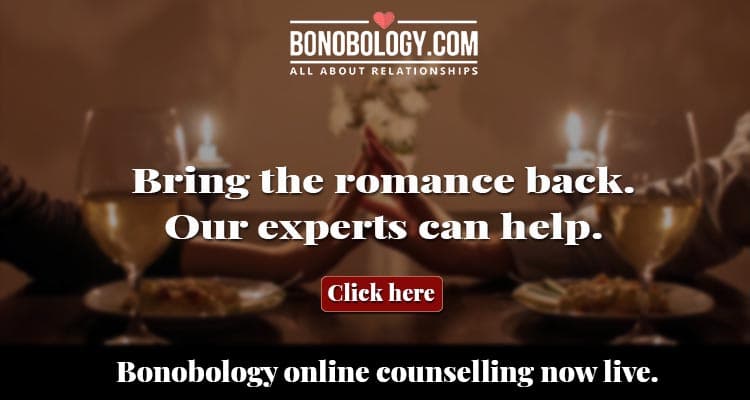 When You Feel Disconnected With Your Spouse: Causes 
Loss of connection in a relationship can happen anytime. It can happen in the first year of marriage itself or it can happen 20 years after you are together.
In the first year spouses could have adjustment issues, sometimes one spouse becomes controlling and the other wants space. The causes of disconnection can be multiple.
1. Adjustment issues
When two people start staying under the same roof some sacrifices and compromises have to be made. But when that has to happen with the suspension of self then the trouble begins.
A chilled air-conditioner vs a warmer bedroom could look like a trivial issue but it can create disconnection in a long-term relationship. That's why some couples these days are opting for separate bedrooms. 
Related Reading: Adjustment in Marriage: 10 Tips For Newly Married Couples to Make Their Relationship Strong
2. Control Vs too much space
Too much control or too much space are both bad for a relationship. But when couples fail to find the middle path disconnection happens. 
When one spouse is a control freak and the other spouse keeps harping on individuality and space and wants more me time issues start in the marriage. 
3. Money issues
Starting from financial infidelity to problems around sharing expenses money issues can be a monster that can ruin relationships. 
Disconnection happens when the financial stress becomes unbearable or one partner is a spendthrift and the other one is a miser.  
4. Cheating can wreck a marriage
Thanks to the smartphone at our disposal  a spouse gets embroiled in an emotional affair even before knowing it. Online cheating is easy and that need to check mails and texts in the middle of the night can create a disconnection. 
Strangely spouses have feelings like guilt because their partner ventured into an affair and are mentally tormented because of the cheating and that's when they find it hard to reconnect after cheating.  
  5. Interference of in-laws
If an affair can take a toll on a marriage, elderly in-laws moving in with a couple could lead to discord. If you are constantly fighting about the in-laws and if they are coming between you too it can ravage your marriage. 
Taking care of them in their ill health or dealing with their temper tantrums can create a strain in the marriage. 
Related Reading: 15 Clever Ways To Deal With A Manipulative, Scheming Mother-In-Law
6. Addictions 
Drug addictions, alcoholism or betting addictions can create a discord in a marriage. Nowadays social media addiction is a major reason for creating disconnection between couples. 
To get over drug addiction you might need to go for rehabilitation or see a counsellor but for social media addiction a detox initiated by you could be good enough to reconnect with your spouse.  
10 Signs Of Disconnection In Your Marriage
Now that we have discussed the causes, we will tell you the signs that declare all too clearly that the disconnection exists in the marriage.  Understanding the signs would help you reconnect with your spouse. We talk about 10 signs of disconnection. 
1. There is more silence than talk
Talk at the dinner table used to be about everything under the sun – from politics to office gossip. Now you usually hurry through the food and he hits the couch to watch football and you get down to your before-bed beauty regimen.
Related Reading: How To Respond To The Silent Treatment – Effective Ways To Handle It
2. There is a communication gap
Communication is key to any relationship but you are aware that you do not communicate each other's feelings anymore. You have angry outbursts, you both fester inside or go silent but you never discuss why you feel disconnected in the relationship.
3. Your partner has emotionally checked out
You are feeling no emotional connection with your husband because your husband has checked out of the marriage emotionally.
If you feel the relationship is worth saving then you would make every effort to emotionally reconnect with your husband.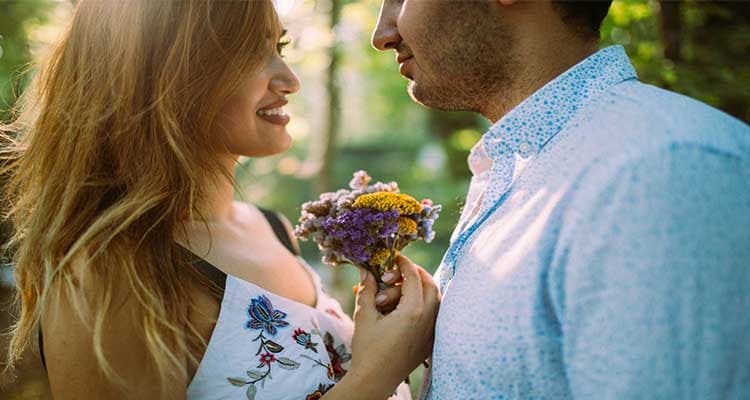 4. There is sex but no intimacy
You have sex but you do not make love anymore. You just give in to your biological instincts but there is no intimacy when you are in each other's arms. You feel the disconnection in the relationship the moment you make out.
5. You do not resolve conflicts
Conflict resolution is the most important aspect of a healthy relationship, but you know you are in an unhealthy relationship because you sleep over your conflicts. You keep festering inside but you never bring it up and resolve it.
Related Reading: How To React When Your Spouse Says Hurtful Things?
6. You hardly spend time together
Earlier you would travel together, go on movie dates or even plan double dates with friends but now you hardly find any solace in each other's company. You loathe spending time with each other.
7. Silent treatment is meted out to each other
There could be some benefits of silent treatment but prolonged silent treatment meted out to each other could result in emotional abuse and it would lead to moving further apart than reconnecting with your husband or wife.
8. You don't say "I love you"
Saying a spontaneous "I love you" is all it takes to make you feel loved and happy. But if you don't feel like uttering those words then something is seriously wrong in your relationship.
9. You don't keep track of each other's lives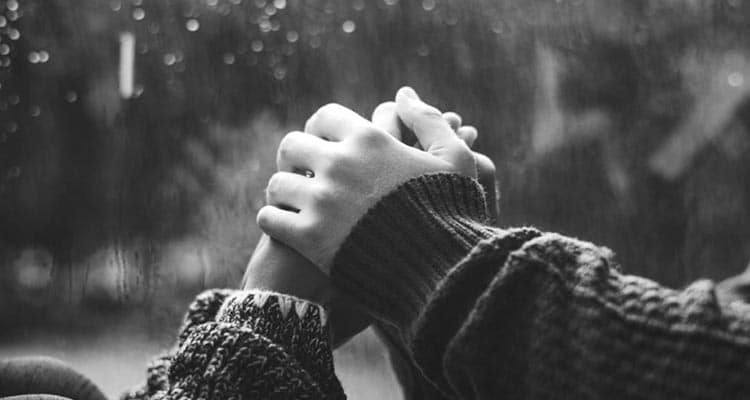 She might have done well in a project and got a promotion but you found out from her colleague because your wife never told you. You know you cannot reconnect with your partner when he doesn't share his investment plans in an online business with you.
Related Reading: 7 Warning Signs You Are Growing Apart In Your Marriage
10. There is no effort by your partner to make you happy
It's the small gestures in a relationship that make two people happy. There are no efforts to bring home flowers or gifts or toss up an interesting dish to make your wife happy or your husband happy.
We discussed the causes and signs of disconnect in a relationship now we will go into how it is possible to reconnect emotionally and physically in the marriage.
7 Steps To Reconnect With Your Spouse
When disconnection in a marriage happens it goes on a complete downward spiral but John Gottman, who has saved hundreds of marriages from divorce and has been researching on 3000 couples for the last 40 years, feels that timely reconnection is the key to put a marriage back on track.
John Gottman says it's possible to bring back marriages from the brink if they go for intervention in the early phases of disconnection but usually they try to reconnect with their spouse when it's too late and it's hard to salvage the situation with marriage counselling.
How to reconnect with your spouse? Actually you can take these 7 steps to find the reconnection in your relationship.
1. Reconnect with your spouse spontaneously
The first sign of disconnection happens in a relationship when the spontaneity goes for a toss. Before you utter a word you keep thinking if that would make your spouse angry or would you be hurting them with your actions.
You cannot resolve conflicts with just a hug and go to bed cuddling each other. The first step to reconnect with your spouse is try to bring back the spontaneity. A good way to do that is to let go off the anger or hurt or the fact that you your spouse is being lazy with the chores and it's making you angry.
Instead focus on the positives of the relationship and the shared memories and try to bring back that simple hug or the peck on the cheek.
2. Reconnect with your spouse emotionally
Emotional dependence on each other is a sign of a healthy relationship but if you start feeling an emotional disconnect then your relationship inevitably takes a blow.
Emotional disconnect happens when conflicts are left unresolved. A good way to resolve issues is to accept that conflict is inevitable but whether you will use hurtful words in the conflict or try to reason with each other is up to you.
If you resolve not to use hurtful words, play the blame game or spew venom and instead try to have dialogues about the problem then you can be in a better space.
If you want to regain emotional connection with your spouse you need to pay a lot of attention to conflict resolution.
3. Reconnect with your spouse spiritually
In a relationship there is always a spiritual connection – some people have it more, some people have it less. When you are inordinately connected spiritually you become like soul mates and share a certain level of comfort and faith in each other.
Spiritual connection is when spouses can make out that a partner is disturbed mentally or can actually complete a sentence or understand what they want to say when by deciphering the expression.
But sometimes there is a breakdown of this spiritual connection when partners feel like strangers living in the same house. But the fact remains no matter what situations you go through this connection remains, all you have to do is resurrect it.
4. Reconnect with your spouse sexually
When disconnection happens the first thing that goes out of the window is your sex life. Either it becomes very dissatisfying or lack of intimacy leads to no sex at all.
Reconnecting sexually with your partner needs some effort on your part but you have to start with emotional reconnection before you can get intimate physically and find that old warmth.
Physical intimacy is very important to bring back the connection. You could start working on the friendship, go on dates, travel together and go for the non-sensual touch first that includes hugging, caressing, holding hands, walking arm-in-arm.
Related Reading: 12 Realistic Expectations In A Relationship
For building connection in the marriage you have to rely on the strong foundation that already exists.
5. Reconnect with your spouse intellectually
Both of you could be avid readers and there was a time when you could discuss a book for hours but now that doesn't happen anymore. The debates you used to have earlier because of your clashing political ideologies seem futile and you do not watch back-to-back movies lying on the couch anymore.
To reconnect with your significant other gift them a book or buy tickets to the movies. Tell them you heard of a great Netflix series that you want to watch together.
In a healthy relationship spouses are usually on the same page when it comes to intellectual intimacy. Opting for a class together or joining a webinar together can also be great ways to reconnect intellectually.
6. Reconnect with your spouse happily
How to reconnect with your spouse? In order to do that you have to first understand what is the root cause of unhappiness in your relationship? If you can work on that and eliminate it then nothing can stop you from reconnecting and finding your happiness.
Happiness can be a stroll in the garden or indulging in the ritual of having coffee together in the morning. Go back to all the rituals that made you happy and you will find your marriage has already become invigorated.
7. Reconnect with your spouse logically
What to talk about with your spouse to reconnect? Talk logic. Apply solid reasoning to your relationship. Sometimes our mind is clouded by our emotions and sentiments and we end up jumping to conclusions and drawing inferences that have no logic. This way we harm our relationship immensely.
Communicating with logic does help in building reconnection in a relationship. If you have the answers to the "Hows?" and "Whys?" then much of the misunderstandings that plagued your relationship can be cleared.
Try to look at all actions and situations with logic you will be able to reconnect with your partner better.
Marriage is a long and tough journey and as we said all phases cannot be the same and it is normal to lose the connection at times. But you can always reconnect with your spouse and strengthen your bond by following these steps.
FAQs
1. Can a marriage survive without emotional connection?
It's very hard for a marriage to survive without emotional connection. It is because of the emotional connection you can survive the ups and downs and when that connection is gone you are like two zombies sharing the same bed, that's all.
2. What should you do when your marriage is drifting apart?
First you need to pinpoint the root cause of the disconnection in the marriage. Then you need to check if all the signs of disconnection are there in your relationship. When you realise why you are drifting apart, you make efforts to reconnect.
3. What should you do to reconnect emotionally and sexually?
You have to take some important steps like spending time together, going for dates, finding the old rituals, to reconnect both emotionally and sexually.
4. How to restore the marriage?
Both partners need to accept that they are growing apart in the marriage and they need to take concrete steps to reconnect with their spouse. Making the effort to reconnect is all you need to do to restore the marriage.
10 Things To Do When You Are Drifting Apart In Your Relationship
8 Signs of Covert Narcissist Hoovering And How You Should Respond