Wondering how to say 'I love you' in different languages? We're to help you out. There are roughly about 7,000 languages in the world. As we see it, that's 7000 different ways to declare your love. With technology breaking barriers and allowing us to connect with people from all over the world, we have opened up to the possibilities of romance extending beyond our geographical locations. You could be falling in love with someone in Russia while sitting in the United States, without having met them once.
We've grown up hearing people say that love knows no bounds but it has taken up a new meaning altogether in today's world. With innumerable possibilities, comes the responsibility to keep the sizzle in your relationship alive. When all is available at the touch of your finger, why not use it to show your 'LOML' how much they mean to you?
Take a moment and think, what if that dating app you've signed up on finds you a match halfway across the world. Or you connect with someone on social media and sparks fly in ways you couldn't have imagined. What could be a better way to win a person's heart than getting across to them in a language close to their heart! That's why we strongly recommend you learn how to say 'I love you' in different languages.
Related Reading: What Can Be The Worst Epic Responses To I Love You?
Saying "I love you" In Other Languages
Some of these expressions of love may seem easy, some trickier than the hardest tongue twister you've ever tried. Yet they all convey the same pure sentiment that binds hearts and brings people together. Expressing your love to that someone special would always require you to get creative. Whether you've been married for over twenty years or you've just started dating, try to charm your partner by doing something different to show them how much you adore them.
Saying you love someone and actually putting in the effort to prove it are two different things. What if we tell you that with this exercise you would only have to say it and the rest will prove itself? Sounds good, doesn't it? Get ready to dance around in the sweet feeling of love as they scream "maravillosa" to your "Te Amo." (By the way, if you don't understand that right now, worry not! Just read on to find out.)
Being able to whisper sweet nothings to your loved one in ways more than one is a surefire answer to keeping the romance and excitement alive. Ready to impress your significant other with your skills of expressing your feelings? Let's get you started on a crash-course on how to say I love you in different languages with their right pronunciations:
1. I love you in Hindi
Main tumse pyaar karta hoon (if you're a man)/ karti hoon (if you're a woman).
To learn how to express your love for another is an art in itself. We're so glad you've taken the first step to learn how to say 'I love you' in different languages to express your love better. Let's start with Hindi! The mother tongue of a vast majority of people in India, Hindi is a language close to many of our hearts.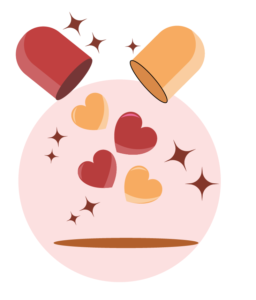 Get your dose of relationship advice from Bonobology right in your inbox
For a majority of Indians, it is also the language in which we were served our first doses of love and romance, thanks to Bollywood. Want to ditch the overused 'I love you' for something more close to your roots? You know what to say – Main tumse pyaar karta/karti hoon. Sounds too corny or filmy? Think of the many times Shah Rukh Khan made your heart melt as he looked his on-screen ladylove in the eyes and said the very same words. It works, people. Like a charm.
2. I love you in French
Je t'aime à la folie
Admit it, you've been mesmerized by this exotic language at some point. Well, who hasn't! It is also one of the most romantic languages to say 'I love you' in. If you haven't picked up the French expression for "I love you yet", we'll spell it out for you – Je t'aime. Want to add more depth? Try – Je t'aime à la folie, which means I'm madly in love with you.
3. I love you in Spanish
Te Amo
While learning to say 'I love you' in all languages is rather ambitious and tough, you can surely start with simpler alternatives like Spanish. Another exotic language that exudes the same charm as its place of origin. Spanish is a language of warmth and nostalgia and a distinct sexual appeal.
Want to send ripples down your significant other's spine? Few things achieve that as efficiently as the Spanish version of 'I love you' when spoken intensely. And it's extremely simple too. All you have to say is Te Amo. If you want to express your love in different languages, don't miss out on doing it the Spanish way. It speaks of raw passion and innocent love.
Related Reading: Ten Things That A Partner Does That Says I Love You More Than The Words Themselves
4. I love you in Bengali
Ami tomakey bhalobashi
We cannot talk about being able to say 'I love you' in 10 different languages and leave out what is perhaps the sweetest language in the Indian cultural landscape, Bengali. That's right the land of rosogollas sure can spread sweetness in more ways than one. 'I love you' translates to 'Ami tomakey bhalobashi 'in Bengali. If you ever find yourself falling with a cerebrally stimulating Bengali, these three words can well prove to be the key to their heart.
5. I love you in Japanese
Aishiteru
Japanese is rated as one of the hardest languages to learn, especially for non-natives. 'I love you' in other languages is tough as it is and when you learn it in Japanese, we're sure your partner would be the happiest!
Related Reading: Abhi Na Kaho Pyaar Hai: Saying 'I Love You' Too Soon Can Be A Disaster
If you can pick the right phrases from this language to express your feelings to a person you're head over heels in love with, they'll surely appreciate how committed you are to making it work with them. The Japanese don't rely on three magical words to convey their feelings, they just say – Aishiteru. In Japanese culture, this word isn't thrown about casually and is used only when someone really means it. So, it can be your way of telling a significant other how much they mean to you.
6. I love you in Arabic
Ana Bahebak
Oh, the language of soulful poetry and couplets, of nazms and ghazals! Your quest of saying 'I love you' in different languages isn't quite complete until you learn to do so in the alluring Arabic. Ana Bahebak is the equivalent of 'I love you' in this language.
While you're at it, do pick up some other beautiful phrases to address one's beloved – Enta Habibi means 'you are my love', Ya Amar means 'my moon' and Ya Rouhi translates to 'you are my soul'. How can a person's heart not melt when they hear you say ' Ana Bahebak. Ya Rouhi '.
7. I love you in Hebrew
Ani ohev otakh (to a woman) / Ani ohevet otkha (to a man)
Hebrew is one of the more obscure languages that not many, other than the native speakers, know about. It is beautiful and intricate nonetheless. Here is how you say 'I love you' in Hebrew – Ani ohev otakh (if you're saying it to a woman) and Ani ohevet otkha (to a man).
Yes, it also happens to be an extremely gender-specific language, and the pronunciations are difficult, so you have your work cut out for you. But when you get it right, you're sure to make an impression. Mazel Tov!
8. I love you in German
Ich liebe dich
If you've ever tried your hand at pronouncing a German word, you'd know this ain't no child's play. Forget words, try brand names such as Volkswagen or Schwarzkopf, and you know you're in for one hell of a tongue-twisting ride! Thankfully, 'I Love You' is not that hard to say. Ich liebe dich – those are the three magical words of love in this otherwise complex language. Perhaps, they get that the language of love should not be complicated.
9. I love you in Urdu
Mujhey aap se mohabbat hai
Soft, delicate, intricate, just like the matters of the heart. This intensely lyrical and poetic language – a close cousin of Hindi – is hands-down one of the most romantic languages to say I love you in. Watch your love interest blush as you whisper Mujhey aap se mohabbat hai in their ears. For added effect, follow it up with some romantic shayari or ghazal.
10. I love you in Russian
Ya tebya liubliu
Related Reading: How 'I Love You' Changed To 'Take Care'
We saved that hardest for the last. It might take a bit of practice, but if you can master it, you can make an ever-lasting impression on the person's heart, especially if they know the language too. Ya tebya liubliu – that's how the Russians say 'I love you'. When you nail it, it'll have the same impact as the finest Russian vodka on a chilly winter night – warmth and intoxication. Both are much needed for a tale of romance to take off.
Bonus: Saying 'I love you' in sign language
Language doesn't necessarily have to mean using words to describe your emotions or how you feel for another. It is not always the specially-abled who resort to sign language but also those who find themselves being more expressive with their hands than with words. Learning how to say 'I love you' in sign language for your girlfriend or wife? We think it's the cutest thing ever! Let us demonstrate how.
Now that you know how to say I love you in different languages with pronunciation, prepare to win some hearts. But remember, practice makes perfect. Keep rehearsing, so that you get it right when the moment comes.
Saying 'I love you' Through Grocery Lists, Bills and Milk Cans