Every relationship goes through fights and arguments, ups and downs. Maybe you've even said a few angry words to each other along the way you wish you could take back. But suddenly, things go too far and you're looking for signs a man has anger issues.
There are ways to tell when a guy has anger issues. It could be as subtle as being too quick to react to everything you say, or as obvious as isolating you from friends and family. Wondering how to know if a man has anger issues? We've rounded up some signs to look out for, along with expert insights from counselling psychologist Dr. Kavita Panyam.
11 Signs A Man Has Anger Issues
If you're constantly wondering, 'does my husband have anger issues', it might be time to delve deeper and looks for signs he has a temper. Don't write it off as a phase or assume that he'll never do it again. How to tell if a guy has anger issues? Read on!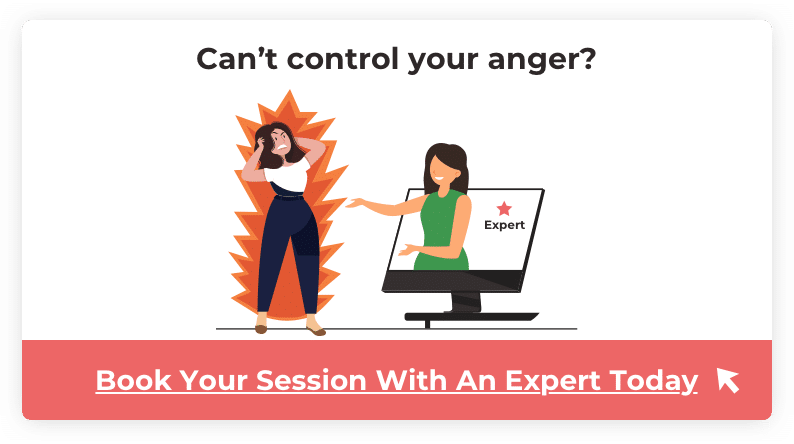 1. He cannot manage his emotions
For Lisa, it was difficult to read her husband Richard. There were days and weeks when he would shower her with flowers, presents and compliments. A few days later, he would be shouting her down because she had bought the wrong brand of breakfast cereal.
"When a guy has anger issues, he will swing back and forth between extremities," says Dr. Panyam, adding, "he will be showing tremendous love and care one day, and then lash out at you furiously the next. There will be no balance, no mid-point."
If your partner is indulging in extreme love-bombing at times, but the rest of the time, he's belittling you or screaming at you about little things, these are signs he has a temper.
2. He apologizes but won't change
Knowing how and when to apologize is key to a healthy relationship. But if your partner apologizes every time he takes his anger out on you, but refuses to change his behaviour, it's one of the signs he has a temper.
It becomes a truly toxic relationship and a vicious cycle where he knows that all he needs to do is say he's sorry, and you will forgive him no matter how much he has hurt you with his anger issues. He may even be genuinely sorry every time, but unless he's getting help or learning to control his rage urges, his apologies are hollow and meaningless.
3. He neglects you emotionally
Anger issues manifest in many different ways, says Dr. Panyam. It may not only be screaming fits or verbal abuse. "Emotional neglect could also be a way to tell if a guy has anger issues. If he never has your back, shows no support or care, and doesn't make it a point to communicate with you every day, there's a good chance there are, at the very least, latent anger issues."
That's what happened to Martha and Ben. Ben rarely shouted at Martha, his anger was of the cold, sullen type where he simply clammed up and refused to talk to her at all. It was as though he was punishing her all the time. She was constantly on edge and wondering, 'Does my husband have anger issues?'
"Silent treatment is a symptom of anger issues as much as screaming and shouting," Dr. Panyam warns.
4. He's always quick to judge
You wear a new outfit, he passes a scathing remark. You decide to watch a movie together, he complains about it and blames you for choosing it. It's like no matter what you do, it's never good enough and he will judge you immediately. This is a warning sign that a man has anger issues.
Related Reading: How To Control Anger In A Relationship: 12 Ways To Tame The Temper
"Someone with anger issues will try and change everything about you. They will continually make you feel unworthy and every choice you make will come under criticism," Dr. Panyam says. "Even when you try to resolve things, they will bombard you with insults and refuse to work things out," she adds.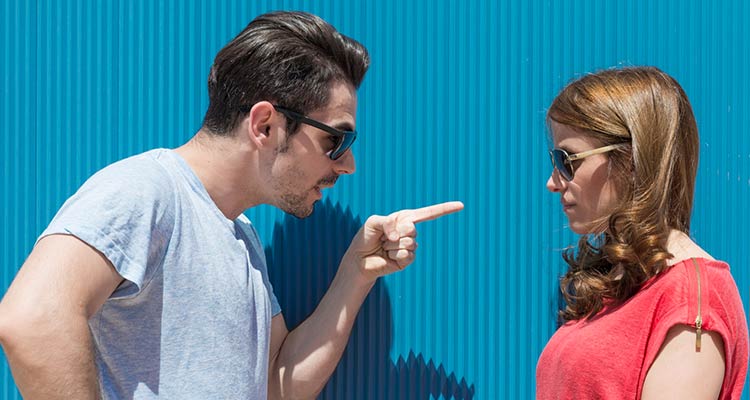 5. He will bring up past mistakes
Fights and arguments are common in every relationship. But how do you tell if a guy has anger issues? He won't be fighting only over the present disagreement, but will bring up everything you've ever done wrong, even if they have nothing to do with what's happening now.
Maybe right now you're fighting over something as simple as whether or not to have guests over on the weekend. He will bring up something you said at a party a year ago. He'll remind you of that time you brought home flowers he was allergic to. Of how money was wasted on party food six months ago. Ugly fights occur when a partner with anger issues makes every attempt to beat you down with past mistakes just to leave you feeling small and helpless.
6. He will isolate you
He doesn't like you meeting your friends. He doesn't like that you meet your family for Sunday brunch. He hates that you have a career and go out to work. "Why do you need to work, I earn enough for both of us," he might tell you.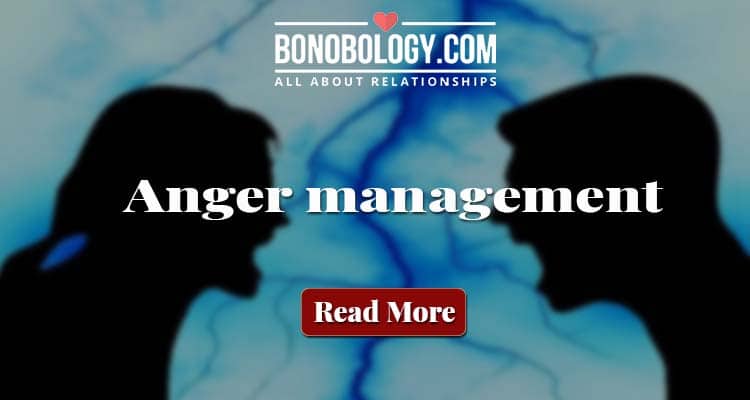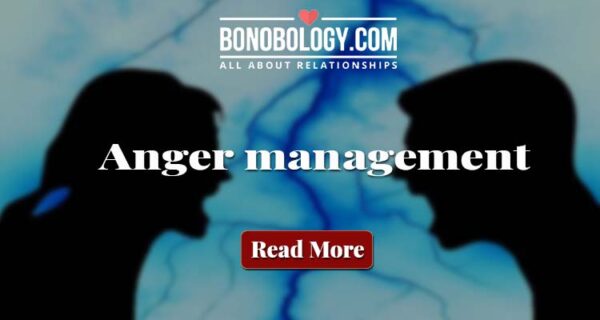 "A man with anger issues will isolate you from all your support systems," warns Dr. Panyam. "The idea is to make you entirely dependent on him so that even if he takes out all his anger issues on you, you have no one to turn to and nowhere to do. They make even make it sound like they want what's best for you. But then they won't allow you to earn and spend your own money," she adds.
Related Reading: My Husband Is Stingy And His Only Focus Is Money, Even At The Cost Of Relationships
7. He manipulates you
How do you tell if a guy has anger issues? He will almost certainly be a manipulative partner. He will make you think you're always in the wrong and he is, in fact, the victim. He will constantly gaslight you or stonewall you till you think it is you who has issues instead of him.
In case you suggest therapy, he'll immediately tell you he doesn't need it because you're just imagining his anger issues. If you try and defend yourself, he might look wounded and accuse you of hurting him, when it's actually the other way around. Even if he does, by some miracle, end up in therapy for a few sessions, it's possible he'll play the victim the entire time and blame you for everything.
8. He makes you feel unworthy
We've all got examples of hurtful things we should never say to our partners. But a man with anger issues will take things a few steps further. He will constantly make you feel unworthy. He might tell you you're lucky he married you because no one else would.
For Sharon, her whole world revolved around her pleasing her husband Joseph. He would constantly tell her he had done her a favor by marrying her. "It's not like you're so attractive or have a good personality," he would taunt. Sharon's self-esteem shrank every time until she believed everything he said to her.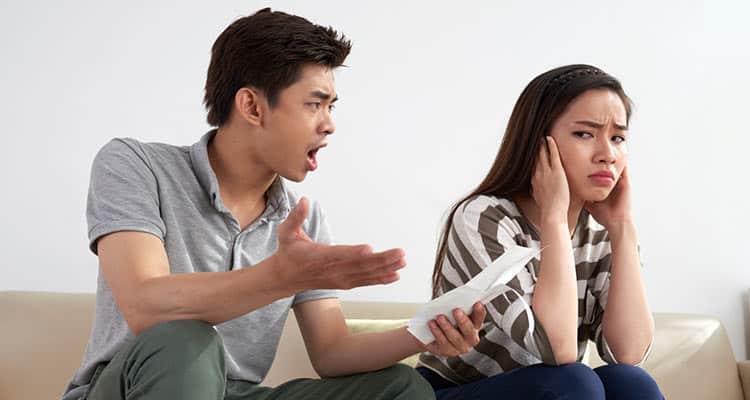 9. He gives you wrong advice
If you ask a man with anger issues for advice, it's certain that he won't be helpful. Instead, he will give you advice that sends you down the wrong path.
This could be about your career, your family or other life issues. That's how to know if a man has anger issues – he will give you advice that will bring your life crashing down. He does not care how it affects you, in fact he's deliberately trying to hurt you and make you miserable.
Related Reading: Did You Know That Your Choice Of Career Could Make Or Break Your Career?
10. He badmouths you
If he's constantly being hurtful to you, rest assured he's talking bad about you behind your back as well. He could be telling your family you're a bad wife, he'll tell your friends you can't keep a secret. He might even tell your boss that you weren't really sick that day you took leave.
A man with anger issues won't care how he makes you look to the outside world. His focus is entirely on his own rage and how he can use it to hurt you. If he can cut you off from everyone else, it means you are entirely in his power. And that's just what he wants.
11. He may force you to leave
If you're with a man with anger issues, there will be countless screaming matches. He may even force you out of the house, saying he can't stand the sight of you, or it would be better for everyone if you just left.
Again, it could be daytime or the middle of the night. He's not worried about where you'll go or if you have enough money for gas in the car. He is simply asserting his anger issues and his power over you by forcing you to leave.
"For a man with anger issues, you're not really a person, you're just their punching bag, a dumpyard for all their emotional trauma," says Dr. Panyam.
Related Reading: 13 Of The Worst Things A Husband Can Say To His Wife
Such a man will refuse to get help or go to therapy, in fact he will refuse to even acknowledge that he has any issues. In most cases, this anger will have its roots in early trauma, but he is not concerned with treatment.
Remember, you are not a doormat or a rehab center for a man with anger issues. Try and get professional help; if he keeps refusing, it's a good idea to keep your dignity and leave this toxic relationship.
You deserve better.
FAQs
1. How do you tell if a man has a temper?
You can tell a man has a temper if he is always belittling you, bringing up past mistakes in every fight you have and makes you feel worthless. These are all glaring signs a man has anger issues. Other more subtle signs include him slowly isolating you from friends and family so that you have no support system but for him.
2. Is anger a form of love?
Fights and arguments are signs of a healthy relationship but anger that is cold and hurtful is not a form of love. These are again signs that your man has a temper and doesn't hesitate to use it in the most toxic way possible. There are healthy ways to express disagreement in a relationship – making your partner constantly feel bad is certainly not one of them.
3. Can a man with anger issues change?
Yes, with help and therapy, such a man can change, but he has to be willing to accept this help. When a guy has anger issues, it is rare that he accepts that he is in need of therapy or any kind of help. He may even play the victim or call you names for saying he needs help. You need not remain with him, hoping he will change. Set boundaries, and leave if he doesn't change.
What's The Best Way To Protect A Marriage With Unresolved Issues