Bad pickup lines are simply bad. They don't do what you think they do. They don't elevate the recipient's opinion about you and definitely don't prove your sense of humour. In fact, they accomplish the very opposite. If there is something that women really loathe that's corny pickup lines. These lines are to be read as DO NOT ASSOCIATE YOURSELF WITH ME. I'M THE CREEP YOU WANT TO AVOID ALL YOUR LIFE.
Well what do we mean by the following?
Corny pickup lines – This could mean words that turn out out to be annoying.
Cheesy pickup lines – This means a cheap conversation opener often overshadowed with sexual innuendos.
Mean pickup lines – Shows yo as the uncouth, megalomaniac that you could be.
10 Worst Tinder Pickup Lines
Most people nowadays are on online dating and hook-up sites. So when you are opening a conversation starting off with cheesy pickup line could be the deal breaker for you. Some men end up uttering mean pickup lines not even realising that instead of sounding cool it is having the exact opposite effect. So when on Tinder people develop the tendency to be the most corny. Here's our list of 10 worst Tinder pickup lines.
1. "How are you, beautiful?"
My parents' genes worked, I guess. This is the most common but the most corny pickup line that has found its place in the worst "C" Grade films as well.
Related reading: How to date on Tinder?
2. "Do you wanna check out the Leaning Tower of Pisa? I could send you a photo of it"
Please don't. Oh hell! It can't get worse than this. This is the worst pickup line possible on Tinder and the corniest as well. Ugh!
Related reading: What Are Some Good First Date Questions To Get To Know Someone?
3. "Would you talk to me again if I told you I want to jack off to your photo?"
What do you think, genius? You would be blocked for good that's for sure.
4. "Have you tried the Longer burger at KFC yet?"
Subtlety, at its best. Gosh! Can it get any worse? He's trying to be funny but ending up being gross.
5. "Is your name an invitation? Cause I wanna come in you"
No, but you can easily exit. Yuck! Is this is truly the worst pickup line that someone could use.
6. "You and Natasha Malkova have kind of the same eyes. I wonder if you are talented as her if you know what I mean"
Yes, we also hate lousy pickup lines. This is actually a bit funny but corny nevertheless.
7. "Hello booty-full"
Come on. If you're gonna be creepy, at least be original.
8. "If you were a shirt, you would be made of boyfriend material"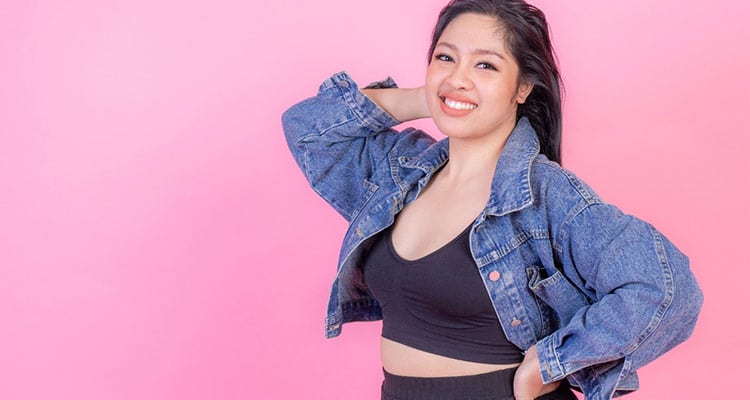 9. "Do you like being choked?"
Do you like getting beaten to death?
10. "Are you a child of Satan? Cause I feel you are a bad, bad girl"
You got that right. Bad girls can do all kinds of bad things to you and ensure you never leave home again.
Could you relate to these? You might have gotten a variation of these in your time on Tinder. Tinder really should figure out a way to block out the creeps. Tell us the worst pick-up line anyone has ever used on you.