I wish you would tell me
What is it that a woman really wants to hear is a question that drives men nuts. They seem to try every trick in their hat but it's never easy to please a woman all the time, and totally.
Most men know that compliments work, but the right compliment at the right time is what actually works. So guys, if you don't want to put your foot in your mouth next time, here's a list of 10 things every girl loves to hear.
1. "Sorry honey, it was my fault – I shouldn't have said that"
Speak the truth, however harsh it is, instead of beating around the bush and telling lies. If you have forgotten to wish her on her birthday, be a man to admit that you forgot and say, "Sorry honey, I forgot it was your birthday today. How can I make up for it?" instead of – "I was about to call you but I had to go for an urgent business meeting which stretched on for hours and …"

2. "You are the first real woman in my life"
Of course it has to be true and authentic and you should feel it in your bones when you confess this to her that you have never met anyone like her before and that she's the first woman you have truly loved (if that is the case). It will make her feel really special, loved and on top of the world
3. "What do you think?"
Women love it when you ask for their opinions in every matter. They feel valued and cared for. By asking her for her opinion, you are showing her that you respect her and that her opinion matters and most importantly, you want to do things to please her. So ask her this question often – when you are buying a new car, laptop, clothes, house – it will make her feel more loved.
4. "You're the best friend I have ever had"
A woman needs to feel liked, loved, trusted and respected. By telling her that she's your best friend, you build that trust and faith in her that you can share things with her and that she is involved in your life even if she doesn't expect you to take her everywhere.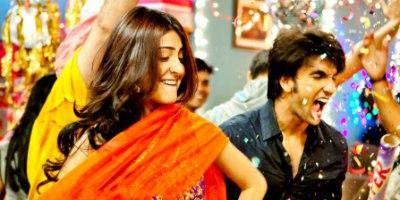 5. "Wow! You look gorgeous!"
Compliments are something every girl loves to hear and especially when they are all dressed up. Notice when she does something different to her hair or when she wears something new – a new pair of shoes, dress or earrings. Tell her how much you appreciate all the effort that she puts into looking great for you. Compliments will also assure her that you are really focused on her and not interested in anyone else, so that will put her mind to rest on that front too.
6. "I love it when you…"
Notice the little things she does for you and be sure to appreciate them, however trivial. It will make her feel appreciated and more loved.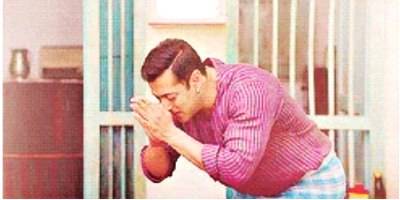 7. "Come and meet my friends"
This will make her feel accepted in your circle of friends and will also show her how much she means to you. It will tell her that she's a part of your life now and she will feel much closer to you. It will also assure her that you have no secrets to hide.
8. "I missed you"
Tell her how you feel even if you feel vulnerable and overwhelmed or scared. Women love it when men are able to articulate their feelings. It makes them feel closer to them.
9. "I love the way you laugh"
Tell her that you do appreciate something more about her apart from her boobs, pussy or other stereotypical body parts that men love. It could be her eyes, her smile, her throaty laughter, or her husky voice. She will feel she is loved for more than just her body.
10. "I love you!"
The three magical words that every woman wants to hear no matter how old or young the relationship is.
Things women wish their partners understood about their sexuality