Men seem to try hard, pulling every trick up their sleeve, when trying to woo a woman or keep their partners happy but oftentimes fail miserably because of awkwardness or blurting out the wrong words. To help you out, here's a cheat sheet of things girls like to hear so you can say the right thing at the right time and sweep her off her feet!
Most men believe that compliments work like a charm in getting the good graces of a girl they're crushing over or dating. However, they seem to overlook the important subtext – that compliments work only when they're genuine. Words that women love to hear are the ones that come straight from the heart.
Hey, do you remember that scene from Big Bang Theory where Raj opens a date with, 'Tell her, her eyes shimmer like opalescent lilies and lake of the palace of the celestial maidens'? For the love of God, don't come up with such cheesy, over-the-top compliments. Trust me, it is not one of the lines every girl wants to hear on a first date. Impressing a girl is all about confidence and using the right words at the right time in the RIGHT TONE. 
Women appreciate when their affection is reciprocated. Do you know what every woman wants to hear from her man? A word of admiration on trivial matters like her new perfume or how she is glowing after starting yoga. Women are not always appreciated for professional success. The moment you applaud her efforts in the new project, you will make a big place in her heart. 
So guys, if you don't want to put your foot in your mouth next time, pay attention to these 10 things girls love to hear their partners say.
10 Things Girls Like To Hear Their Partners Say
Are you curious about the things girls like to hear from that special someone in their life? How do you find the words that women love to hear? Because we understand the itch. Wooing a girl and keeping her happy in a relationship is not just about flowers or fancy dates. To really make her feel special, your words need to hold meaning so that she knows your heart is in the right place.
Before you get on cracking things that girls love to hear, make a note of how every woman is unique in their own individual way. For example, say you are trying to understand 'what are the things girls like to be called?' When 'sexy' is a bold compliment for many, there are women who would like to be appreciated for their achievements and not physical attributes. 
Things a woman wants to hear from her man are the ones that make her feel appreciated, valued, and cherished. It's not 1985 anymore and girls these days are assertive and stubborn about what they want in a man. Know that she has enough men swarming around her, ready to jump in and take it away.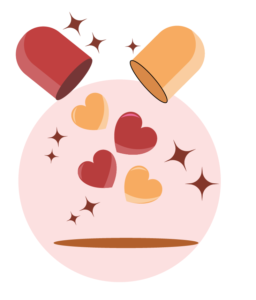 Get your dose of relationship advice from Bonobology right in your inbox
If you are really serious about how to impress a woman, use these 10 things girls like to hear to melt her heart away!
1. "Sorry honey, it was my fault – I shouldn't have said that"
There's no need to be diplomatic or worry too much about the specific things women love to hear. Speak the truth, however harsh it is, instead of beating around the bush and telling lies. An apology is one of the things girls like to hear from their boyfriends if he is in the wrong. She will forgive you if she knows that you are earnest and honest with her.
If you have forgotten to wish her on her birthday, be a man to admit that you forgot and say, "Sorry honey, I forgot it was your birthday today. How can I make up for it?" instead of – "I was about to call you but I had to go for an urgent business meeting which stretched on for hours and …"
One of the most important things girls like to hear is the truth, no matter what the situation is.
Related Reading: What Is Forgiveness In Relationships And Why Is It Important
2. "You are the first real woman in my life"
This is what girls want to hear when things are getting serious in your relationship. Well, start by maybe showing her how important of a position she holds in your life. Use the above sentence to show her that you are serious about her.
Of course, it has to be true and authentic and you should feel it in your bones when you say this to her. You don't have to make up stories just for the sake of saying things your girlfriend wants to hear. To really show her you care, tell her that you have never met anyone like her before and that she's the first woman you have truly loved (if that is the case).
It will make her feel really special, loved, and on top of the world! It is words like these that can truly cement your bond and make your relationship last.  
3. "What do you think?"
Guys, do not underestimate the power of this one. Women love it when you ask for their opinions, especially when it comes to important decisions and things that matter in the long run. They feel valued and cared for by something as simple as this.
A few years back, a special mate once asked me to move to his city. "You will find better career growth. We can make memories together and plan our days in the future. What do you say?" I thought to myself, 'Boy you really know the things women love to hear!'
By asking her for her opinion, you are showing her that you respect her and that her opinion matters, and most importantly, that you want to do things to please and cheer up your girlfriend. What every girl wants to hear from a boy isn't merely flowery language and romantic words.
Sometimes, she just needs an indication that she means something to you even if you do not say it directly. So ask her this question often – when you are buying a new car, laptop, clothes, house – it will make her feel more loved. This is undoubtedly one of the things a woman wants to hear from her man with whom she sees a future and is with for the long haul.
4. "You're the best friend I have ever had"
Aww! We are already gushing at this one. A girl wants to feel loved, trusted, and respected in a relationship. By telling her that she's your best friend, you build that trust and faith in her that you can share things with her and that she is involved in your life.
Being called their partner's best friend is definitely among words that women love to hear, as it makes them feel more connected to their SO. This is also one of the things girls like to hear because these words send out the message that you view them as reliable and that you can count on them.
This makes them feel valued and trusted. Telling her that she is your best friend is the best way to make her feel important and close to you.
Related Reading: 11 Signs Your Crush On Friend Is More Than It
5. "Wow! You look gorgeous!"
A lowdown of the 10 things girls love to hear wouldn't be complete without this one. Every girl loves receiving compliments, especially when they are all dressed up. Notice when she does something different to her hair or when she wears something new – a new pair of shoes, dress, or earrings. This is an indirect way of showing affection.
When you see that contented smile and the spark in her eyes, you will know these are exactly the things your girlfriend wants to hear from you. Tell her how much you appreciate all the effort that she puts into looking great for you. Compliments will also assure her that you are really focused on her and not interested in anyone else, so you will put her mind to rest on that front too. Talk about two birds, one stone!
6. "I love it when you…"
Let me reveal a 'not so secret' to you about ladies. Most of the things that girls love to hear from their boy start with 'I love it when you . . .' Notice the little things she does for you and be sure to appreciate them, however trivial they may be. Perhaps you like that she remembers how many sugars you take with your coffee or that she sends you a postcard every time she travels with her family.
One of the things girls love to hear is an appreciation for what they do for you. When you appreciate these little things about her, make sure to tell her the same. It will make her feel special, loved, and seen by you.
7. "Come and meet my friends"
This is a big one, guys. One of the things a woman wants to hear from her man is that he wants to introduce her to his circle of friends. This will make her feel more involved in your life and will also show her how much she means to you.
So, ask her to join you for that weekend get-together with your gang or maybe even suggest planning a double date. A few special lines every girl wants to hear goes like – 'Hey, Richard is throwing a party this weekend and he specially invited you', 'My cousin Anne is getting married in June. Will you be my date to the wedding?' 
This will tell her that she's an integral part of your life now and she will feel much closer to you. It will also assure her that you have no secrets to hide and are ready to take this relationship to the next level. This is among the things girls like to hear when they have been going steady with someone and feel that time is ripe for taking the relationship to the next level.
Related Reading: 21 Uncommon Romantic Gestures For Her
8. "I missed you"
One of the things girls like to hear is that they were on your mind or that you missed her terribly. Tell her how you feel even if you feel vulnerable and overwhelmed or scared. Women love it when men are able to articulate their feelings and truly reveal what is going on inside their heads. It makes them feel closer to them.
Despite your age-old concept of a manly man, women truly have a soft spot for sensitive men. When you grow a deeper connection with your partner, be vocal about it. It is indeed one of the things women like to hear when her man holds her hand and expresses their heart out. 
If you truly missed having her around, don't shy away from letting her know so. These are the very words that women love to hear from their partners because they come bearing the reassurance that the intensity of feelings in the relationship is mutual. 
9. "I love the way you laugh"
There is no way to go wrong with this one irrespective of the status of your connection because this is among the things girls love to hear. When you tell her that you love her laughter or that her laughter brightens up your mood, you're essentially appreciating her personality.
That is far more impactful than appreciating her physical attributes. Telling her that you do appreciate something more about her apart from her boobs, butt or other stereotypical body parts that men love is a surefire way to tug at her heartstrings.
One of the things girls love to hear is compliments about the uncommon attributes that she possesses. It could be how she flirts with her eyes, the way she smiles, her hearty laughter, or her husky voice. She will feel she is loved for more than just her body if you say such things to her.
10. "I love you!"
Of course, we could not end the list of 10 things girls love to hear without this one. The three magical words that every woman wants to hear, especially if you have been going steady for a while. So go over and tell her how you really feel!
What if she drops the L bomb first and catches you by surprise? Please don't blurt something stupid like 'Thank you' or 'I like spending time with you too.' It's a classic slap in the face that's not what every woman wants to hear from her man. If it's too early for you, explain it to her very calmly so she doesn't feel rejected. 
Well, we believe that was enough clue to master the things women like to hear. It's really no rocket science to please your girl, contradicting the popular opinion that women are incomprehensible. Give her a cute little nickname or call her sweet names like boo, sweetheart, honeybunch. As you understand the nature of your relationship, you will figure out the things girls like to be called. 
Knowing the right things to say to a girl is the secret to keep your relationship steadily progressing in the right direction. Now that you know the things girls like to hear their partners or potential love interests say, you can smoothly steer your relationship in the right direction. But always make sure that these things you say to her are heartfelt and genuine, and just a replacement for the good old pickup lines. 
Things Women Wish Their Partners Understood About Their Sexuality