When your best friend gets married, it's like the end of your mega bachelorette era. Your best friend is soon to be wedded to the love of her life and you couldn't be happier. You and your bestie have planned for this day since memory serves. We tell you all the fun things to do before you get married.
7 Things A Girl Should Do With Her Bestie Before Getting Married
Getting married will mark the beginning of a whole new chapter of your life. Your priorities will change. You will have a new family to take care of. Before you take the plunge, grab your bestie and do the things you have always wanted to do with your best friend. We tell you the fun things to do before you get married. Have a great bachelorette time.
1.  Road trip
This one's for all those times this plan has been planned and re-planned and cancelled. Pack your sunscreen, light luggage, put your iPod on shuffle and set out.
The destination is not important. A road trip with your bestie is all about cherishing each other before you embark on your new journey.
The car-karaoke, the impromptu pit stops and the long forgotten incidents, the embarrassing candid photos of each other that you will have framed later – is what's important.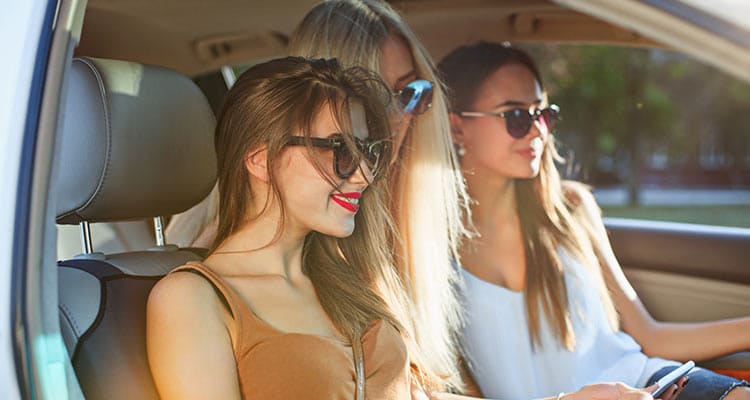 2. Visit your favourite spots
Did you and your bestie have a meet-cute at a jungle gym? Revisit that place. If you went to the same school, visit the classroom you attended with your bestie, the bench you sat on. Visit that ghat where you tried your first joint with your bestie.
Spend a quiet sunset with your bestie at your old place and let nostalgia do its job. This is something a girl must do before getting married.
Related reading: 10 things to do with your girl gang today!
3. Splurge on the Ladies Night
You and your bestie have grabbed drinks at almost all the club joints in the city. Do a rehash of all those times and as the penultimate time (the ultimate time will be the Bachelorette party your best friend has planned!) dedicate nights of the week hitting all the fine party spots and maybe even splurge on a Ladies Night at your favourite clubs. Do your crazy duo dance with your bestie and wake up with a massive hangover to commemorate the night. Seal the deal with the selfies of the night. Bid adieu to your spinster days in a wild way before you say 'I do'.
4. Have a before/after photoshoot
If you have known each since time immemorial, this is a fun thing to do before you settle down.
Do you have a photo from school/college when your haircuts were embarrassing but you somehow love the photo? Recreate it with you both wearing clothes from your current wardrobe which are identical to the ones you had on in that photo. The pose should be the same, the look should be the same, no matter how embarrassing. And remember the worse the photo of the past, the better it is.
It is a true portrayal of how nothing has changed between you two over the years.
5. Go shopping
Like you haven't done that already a hundred times.
But shopping with your bestie is a feeling you cannot find with anyone else. Why? Because she always picks the right outfit for you. She knows what looks good on you better than you do. And while you are at it, pick out sexy lingerie.
6. Sleepovers
After you get hitched, there won't be any more sleepovers. (Maybe there will be, but still!). So take the little time you have left and plan sleepovers at each other's place. No matter how grown-ass women you have both become, with each other, you have no inhibitions. For her, you are still the weird-faced pig-tailed girl and for you, she is still the crazy little freak. This is the most fun thing you can do before getting married.
Have a sleepover, go through the photo albums and relish how much you have been through together and for each other and fall asleep on the bed with your heads snuggled together.

Related reading: 7 reasons to have your own friend circle distinct from your spouse
7. Cute gifts for each other
You love your bestie, she is the only one in the world who has seen you at your worst and stuck around. While expensive gifts are all too boring, make cute DIY gifts for her to show how much she means to you. She can do the same.
Write letters to each and post them. The art of letter writing is a lost art, and there is nothing as fulfilling as writing a letter in an age of technology.
These are the fun things a girl must do before getting married. But if you have any new ideas or something you have done, do let us know.