Any woman over 50 has had enough life experience which means it won't be easy to please her with ANY gift. Most probably, she already has whatever you are thinking of gifting her! We are here to solve your dilemma and help you select the gift which will be a pleasant surprise for her.
No matter who she is – your mom, your signifcant other, your grandmother, your best-friend, your boss, your sister….the following list has gifts which will suit every kind of woman over 50.
If she is a sophisticated lady, consider the rose gold-tone watch, if she frequently requires help with technology, gift her the internet password logbooks so that next time she doesn't feel guilty to interrupt you when you are in the middle of something important just because she needs help restoring her password!
Related Reading: 21 Last-Minute Gift Ideas For Your Wife's Birthday
Does she take her beauty ritual seriously? Then do take a look at the hand repair gift set or the hair styler. There are plenty of other gifting ideas at your disposal – encourage the fitness enthusiast, surprise someone who is frequently overtaken by wanderlust, and motivate the plant lover to pursue their new hobby.
1. Shiatsu Neck Massagers For Neck And Back, Shoulder, Foot And Legs
Need a back massage after a long day? Get this modern sleek gray -coloured back massage with adjustable heat and straps. Wrap the device around your neck, put the power on and let magic unfold. This massager roller operates with built in light/heat, and comes with a 2-level focal heat therapy technology which helps to let go of the soreness and fatigue and make you relax. You can select any of the three optional speeds and 8 deep-kneading shiatsu massage nodes and sooner than later you will think in person massage is overrated! 
This lightweight  massager needs to be washed to maintain hygiene. The superior PU leather can be cleansed with a simple wipe. This product can also be used on shoulders, abdomen and legs. 
2. Internet Password Logbook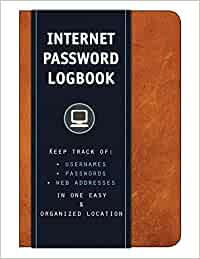 There's no need to be embarrassed about forgetting your passwords to your social media, emails and all those Zoom calls. This internet password logbook comes to your rescue and saves you from having to pile those stickly notes with login details all over the house. Instead of mailing the passwords to yourself or noting them down in your phone (risk of getting hacked in both cases), keep track of all those complicated login essentials in this alphabetically tabbed leatherette 4"× 6"notebook. The A to Z tabbed pages give you space to note down the username, website and five passwords for each.
Related Reading: 21 Christmas Gifts For Parents [2020]
There are also pages solely for recording software license information and network settings and passwords for WAN, LAN, modem, router and Wifi. 
3. Michael Kors Women's Parker Rose Gold-Tone Watch MK5774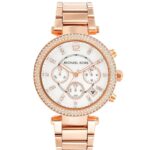 Instead of picking the traditional gold tone, opt for this rose gold tone watch symbolising class and elegance from Michael Kors. The watch comes with quartz movement and analog display, it's round in shape and features indices/crystal bezel, three subdials and a date window. The resin band has a fold-over clasp accompanied by a double push-button for safety. One of its major USP is it's water resistant capabilities – it can shield itself against water till 300 ft. So, if you are swimming or snorkelling and don't want to let go of your watch, you can keep it with you. However, avoid wearing it while scuba-diving. 
Since the band comes full size, it might need resizing for smaller wrists. Take YouTube's help and watch tutorials on resizing. If you are not into DIY, pay a few bucks to any jewellery or watch shop and let them resize it for you. 
4. MELIFLUOS DESIGNED IN SPAIN Women's Shawl Wrap
These ponchos available in multiple colours are made with the best bamboo viscose and the makers keep their distance from cheap material. So no cheap acrylic or polyester for your precious shoulders! These shawls are incredibly soft, have an expensive look and are large enough to wrap around you without wearing you down with their weight. Not just for winter, these are ideal for even the pre-winter seasons and help to guard you on windy and chilly days. These ponchos are double sided; if one side is beige with a gray border, then the other side will have a reversible design – it will be gray with a beige border.
The open front design makes it possible to pair anything in your wardrobe, be it casual or formal. The colourful border makes the 48 inches x 48 inches poncho look vibrant and brings forward the detailed craftsmanship. 
5. Large Fanny Pack with 4-Zipper Pockets Water-Resistant Adjustable Waist Pack Bag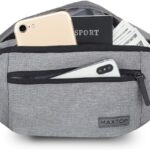 It's perfect for all the moms and grandmoms out there. You can easily put your work phone and personal phone along with your cash, beauty products, sanitisers and cards in this bag. There is a hook on the inside of the inside zip that allows you to clip your keys. This fanny pack can be your best friend if you are out and need your hands free to click pictures. It not only repels water but also shields your phone from scratches. Use the theft-proof hidden zippered pocket on the backside to store your valuables. 
Related Reading: 21 Christmas Gifts For New Moms | Unique Motherhood Gift List [2020]
You can wear this fanny bag in front of your waist, on your hip, or use it as a sling fanny pack or shoulder pack by slanting it across your chest.
6. Burt's Bees Hand Repair Gift Set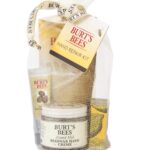 When you are over 50, it is but natural to pay extra attention to skincare. Pamper yourself with this hand spa kit which comes with lemon butter cuticle cream, shea butter hand repair cream and almond milk hand cream along with one pair of cotton gloves. This will come extra handy (no pun intended!) if you neglect your hands during your beauty rituals and/or your hands are super dry. These hand creams breathe new life in your hands by restoring moisture in them. Test them during rough winter months and see magic unfold.
The creams work on the rough cuticles and help you get your soft and smooth hands back. These hand creams are made with Vitamin E, botanical oils, sweet almond oil and Aloe Vera.
7. LongBay Women's Furry Memory Foam Diabetic Slippers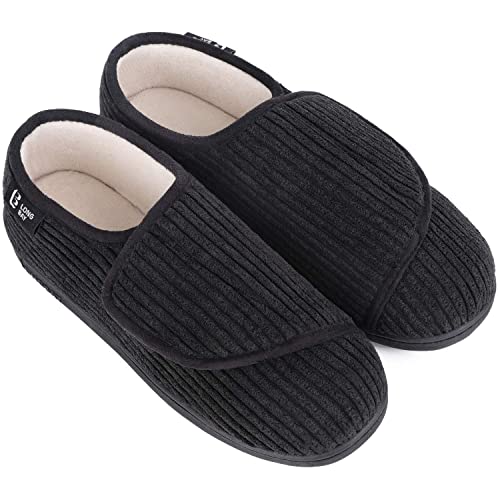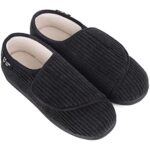 Are you suffering from arthritis? Get these soft wool-like slipper shoes which soothe your exhausted and swollen feet and gives it strength. Easy to slip-on, these shoes have plenty of cushioning thanks to the 80D memory foam which makes you feel as if you are stepping on pillows! All day walking or standing will naturally give your feet some pain especially if you have crossed 50. The insole acts as a support and relieves your arc from all the discomfort. The shoe feels like soft wool and the silky faux bunny fur lining enhances the attraction.
Due to one of its best features – the non slip rubber sole which offers non skid traction, you can easily use it outdoors as well as indoors. These shoes come in 3 colors – light gray, cute pink and black.
8. Aromatherapy Diffusers Aroma Cool Mist Humidifier
Looking for something to help you relax? Consider this essential oil diffuser.  The wood grain makes this oil diffuser look natural and original. This device has multiple uses – apart from filling your room with fresh aroma, it works as a vaporiser, and a humidifier that gives moisture to the air. There are 4 timers and 2 misting modes; you have the freedom to set the mist button according to your preferences. In weak mode, the mist remains for 8-9 hours and in the strong mode, it's there for 6-7 hours.  
Related Reading: 21 Harry Potter Gifts For Adults [Choices For Die Hard Fans Only] | 2020
The manual offers additional coupons for future oil purchases and there are multiple essential oil recipes. This oil diffuser can be refilled and cleaned without any hassle. 
9. Besign LS05 Aluminum Laptop Stand, Ergonomic Adjustable Notebook Stand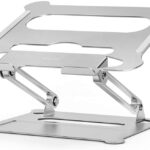 Suffering from neck fatigue and neck pain? Get this laptop stand to make your life easier. The Besign LS05 Laptop Stand fits laptops from 10"-15.6", such as Apple MacBook 12 / 13, MacBook Air 13, MacBook Pro 13 / 15 / 2018 / 2017 / 2016, Lenovo ThinkPad, Dell, HP, ASUS, and Chromebook. Due to its adjustability, you can choose the height and angle for your laptop that suits you the best. You don't require any tools for adjustment, just push or pull. Created from superior quality aluminium alloy, this laptop stand supports up to 6kg and is sturdy enough….
So don't worry about it jiggling and making your laptop fall! You will find that the rubber on the holder guards your laptop and comes in the way of scratches. 
10. Dyson Airwrap Complete Styler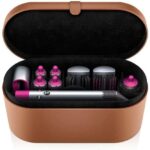 If you are a regular party goer or you generally love to socialize, then consider the Dyson Airwrap styler suitable for multiple hair types and styles. Why waste money on hair-styling when you can DIY! The brushes of this styler imitate a stylists' blow-dry technique and makes the end result look professional. Thanks to this gift, you can experiment with a wide range of hair styles. You can have curly Mondays, silky and smooth Tuesdays, a combination of  voluminous curls and straight frizz free hair on Wednesdays, and so on and so forth!
The  two 1. 6" Airwrap barrels are engineered to give your damp hair the look that you desire by creating  loose curls or waves, firm and controlling friz.
11. Fitbit Charge 4 Fitness And Activity Tracker With Built-in GPS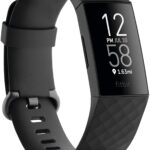 Like it or not, you can't take your body for granted if you are over 50. You need to exercise and keep fit to avoid health complications. This Fitbit with built in GPS is your friend here – it will oversee your pace and distance on screen while you are hiking, running, jogging or doing some kind of a workout. It will showcase your heart rate changes and will make you feel a buzz when you have reached your target heart zones. Think it might get boring? Worry not! You can play your favourite songs from Spotify on your wrist, thanks to this fitbit. It also allows you to get calls and texts.
Related Reading: 21 Gift Ideas For Basketball Players [Boyfriend Loves Basketball]
If you have trouble sleeping, this fit bit will track your sleep stages to help you examine your sleeping patterns. The battery is top-notch, lasts upto 7 days and up to 5 hours, although you can also use it in the shower or while swimming – it's water resistant till 50 m. 
12. Sense 5 Pairs Womens Winter Warm Socks
If you are on the search for a Christmas gift, then do consider these socks made for the winters. Soft and durable, they keep your feet warm – you can even use them to seal all the moisture after you are done with your night time ritual of moisturising your feet. These thick and elastic socks come in 5 pairs per pack and they can easily complement your rain boots, loafers, sneakers or ski boots. These can be worn to the office, at home, and even during outdoor activities like hiking. These socks keep your feet warm and at the same time lets them breathe. 
These socks are 35% wool, 29% cotton and 36% poly and feel like a blend of wool and cotton. They can be easily  machine washed. 
13. Bonsai (101 Essential Tips) Paperback
Want to develop a new hobby? Why not designing, maintaining, and arranging a bonsai? This book will provide you with clear cut explanations about everything regarding a bonsai in the form of 101 easily comprehensible tips and tricks. With the help of the book, in no time, you will develop confidence and the necessary skills to cultivate bonsai plants. You will get a thorough idea about what kind of containers to use alongside design and style essentials. These beautiful miniature trees will bring peace to your home and on days when you are low, they can be your companions! 
This book will be your guide and inspiration and teach you about various species including Japanese red maple and Scots pine. 
14. Y- STOP Hammock Chair Hanging Rope Swing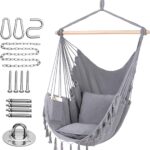 Who wouldn't want a sturdy, stylish, affordable and….comfortable gift? This hammock chair cum hanging swing rope is all that and a bit more. Hang it in the porch, living room, bedroom, terrace or garden and spend time in it – read a book, relish that afternoon siesta, spend some quality time with yourself! This soft chair created with polyester/cotton ensures that it doesn't get damaged. It's different that other hanging chairs – you can actually lie down in this one and relax.
Related Reading: 21 Romantic Gifts For Him [Sentimental Christmas Gift For Men] 2020
This gift includes all hardware (1*Stainless Steel Ceiling Mount, 2*Snap hooks,1*Stainless Steel Chain, 8*screws(for concrete/wood wall), 1*S hook,1*2m nylon rope).
15. Digital Calendar Alarm Day Clock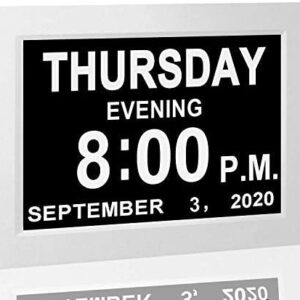 In case you are suffering from Alzheimer's or have trouble remembering the day ing general, consider this digital calendar alarm day clock which comes with 2-5 alarms settings and is a necessary item for anyone who needs to be reminded to take medicine throughout the day. During the night after 7:00 pm the clock dims automatically and lights up during the day after 12 hours i.e. 7 amm. You have the option to turn off the auto dim incase you proffer high brightness 24×7. This 8″ High Resolution Digital Alarm Clock comes with a large screen display and offers you the time, date, month.
You don't need batteries to operate this and you can understand what day and time it is even from a distance. Get your sense of independence back with this one! 
16. Contigo AUTOSEAL West Loop Vacuum-Insulated Stainless Steel Travel Mug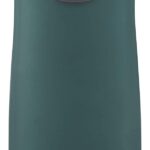 Coffee and tea lovers, ahoy and welcome this  autoseal vacuum-insulated stainless steel travel mug. The autoseal technology is leak and spill proof. With the help of the push of a button, you can enable one-handed drinking. Cleaning freaks would love the clean lid as it opens completely for a rigorous cleaning! Thankfully it fits in most car cup holders and under most single-serve brewers – so taking it out with you won't be an inconvenience!  If you put the hot beverage of your choice inside the thermos during early morning, you will find it is still warm after 6 hours!
In case you get one of the coloured ones, avoid the dishwasher since it will make the paint come off from the mug. Only unpainted stainless steel bottles are dishwasher safe. Before using it, rinse it the night before and ensure there is no soap residue left; you don't want gross soapy coffee.
17.  Smart Plug, Gosund Mini WiFi Outlet Works With Alexa, Google Home
Who doesn't hate to switch off the downstairs light everyday without fail! Get these smart plugs to be your personal assistant and switch off your lights, turn on/off your electronic appliances like lamps, coffee maker. The best part is that you don't need to be at home; you can remote control it from anywhere. Control your Alexa wifi outlet via Gosund app and ensure that your phone accesses a secure 2.4 GHz network.
Related Reading: 11 Last Minute Gift Ideas For Neighbors | Make This Christmas Happier
However, bear in mind that the Alexa outlet plug is not fit for appliances whose power exceeds 10A, 1200W – air conditioners, induction cookers, ovens fall in this category. 
18. Adidas Women's Cloudfoam Pure Running Shoe
Running is one of the best ways to keep fit as we age. Not only is this activity flexible and free, that fresh air can do all kinds of wonder to our health. However, to make the most of your running, you need to invest in good shoes because they will make or break your activity. Consider Aadidas' Cloudfoam pure running shoe for women. These are 100% textile, imported, come with a rubber sole and it's boot opening is around 6-12 inches. In case you wear thick socks, it's best to go half a size up. If you are someone who often finds their feet covered in blisters whenever they wear new shoes, don't worry…this one won't give that kind of discomfort.
If you prefer slip on shoes, consider the cloudfoam running shoe. They have laces, but you don't need them to get the shoe on or off.  That's great for anyone who considers tying laces a hassle!
19. ZOETOUCH Digital Bathroom Body Weight Scale Body Fat Scale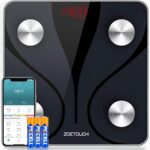 Wouldn't you want to stand on a scale for once and understand how much water weight, bone density and fat you are actually weighing ? There is so much misinformation and cluelessness out there regarding our body weight. This body weight scale can be your best friend and guide you by telling you how much weight you need to gain and how many calories you need to burn. This ZOETOUCH weight machine for body fat works with the Bluetooth via the App and records the readings and once you stand on it, the body weight scale syncronises with your profile.
The digital bathroom scale has 4 precision and sensitive sensors offering precise data. Pair ZOETOUCH Body Fat Scale with 1byone Health App and sync data and account with Google Fit, Apple Health to check and share your weights data.
20. The FootMate System Foot Massager & Scrubber
More often than not we tend to neglect our feet and pay attention to other body parts during our beauty regime. Get this foot scrubber/foot cleaner and soothe your feet and by providing it the much needed care with the help of healthy circulation. The gentle inner brush pacifies the soles and the hard outer bristles take care of rough skin. The foot odor will decrease in no amount of time, and toxins will be blocked – this footmate system does a much better job than a pumice stone, loofah or a standard brush. This one is ideal for diabetic feet as well. The FootMate System is a  an innovative construction and features a contoured design.
Related Reading: 21 Gifts For Beach Lovers [Gifts For People Who Love The Beach] | Christmas 2020
It possesses  more than 11,000 bristles, standard mildew and stain resistant materials, suction cups and footpads for security, along with an anti-skid surface, and a mildew resistant retrieval rope to make lifting convenient. 
21. Natural Boar Bristle Dry Brush Set for Body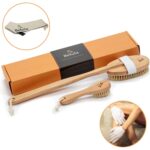 Detox your body with the help of these natural bristles. This exfoliating brush will ward off dead cells, decrease cellulite, help in healthy blood circulation and trigger the lymphatic circulatory system. This gift set comes with a body brush, a face brush, a pair of shower gloves along with a travel bag and instructions to guide you. The brushes are luxurious and sturdy; have the right amount of scrub and so don't worry about your skin being stripped of natural moisture. Be careful with the face brush if it's your first time. Be gentle initially. Finish up the ritual with the exfoliating gloves for a smooth skin. 
Re-energise your skin with the help of dry skin brushing and feel relaxed and stress free every morning. Don't make this an every day habit; for best results do it twice a week. 
We hope you got the best ideas to pick up something for a lady who is in her 50s. Gifting somebody at this age is about looking at utility. We have covered that for you.
21 Gift Ideas For 15 Year-Old-Boys [Choices For This New Year]
9 Best Gift Cards For Your Spouse [Best Gift Cards for Couples] 2020 Updated
21 Wedding Gift Ideas For Couple Already Living Together | 2020