We eloped to get married
Ours was a love marriage. Much against the wishes of my in-laws, Madhavi and I eloped and got married.
The first time I visited them was like the Fuehrer being 'welcomed' into a Jewish settlement. Sitting in the living room I began feeling I was some kind of a virulent microbe being examined by a fastidious bunch of strictly vegetarian ('we don't even eat onions') scientists.
Related reading: How I convinced my father-in-law
How could she do that?
I was given a long lecture on the superiority of Telugu Vaishnavite Brahmans (TVB) over North Indian Marwaris (NIM). Even their daughter's so-called betrayal was entirely due to the NIM's evil machinations and her wispy, baa-lamb innocence.
Anyway, after two and half years of togetherness with my sweetheart and 'frozen-shouldering' by my 'out-laws', Madhavi got pregnant. Her parents decided that the baby would happen in Bhubaneswar under their gimlet eye. I put my foot down and insisted that Madhavi would deliver in Rourkela where both of us worked.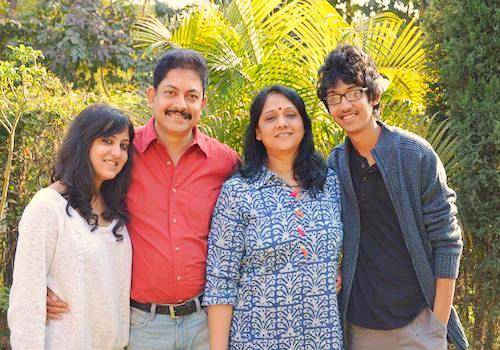 My logic was simple. First, it was far better for a doctor who had been seeing her throughout to deliver the baby, and second, since I was a 50% shareholder in the little one's creation, it was my right and responsibility to handle its coming.

Why I became happier when I stopped trying to please my in-laws
Incredible story of how competition and collaboration helped bring up two kids
List of things my husband wants me to do. Unfortunately, none of them dirty!