Getting involved with a divorced woman is no cakewalk. She is someone who has experienced the worst sort of heartbreak in the form of a failed relationship. Remember, a divorcee will be highly cautious when it comes to dealing with men and will think several times before jumping into another relationship. Therefore, one has to approach such a woman with much thought, patience and care. Attracting a divorced woman can be tough because she is not looking for superficial puppy love, but something deeper that touches her soul. However, despite these odds, there are ways in which you can make a divorced woman fall in love with you.
Unfortunately, divorcees, especially women, are viewed with much prejudice and have to deal with a lot of judgement in our society. This is also why divorced women rarely get into new relationships. Moreover, they are scared of being manipulated and betrayed. A divorced woman will act with prudence and caution and does not wish to get hurt again. This has to be taken into consideration before approaching a divorcee.
Related Reading: 20 Tips To Get Close To A Girl And Win Her Heart
Character traits of a divorced woman
A recently divorced woman can seem emotionally detached. Chances are, she will not respond to a temporary hook-up situation because she is nervous about the emotional implications. Moreover, she is not interested in futile relationships that only waste her time. There are several character traits that a separated woman exhibits and it is important to understand these before getting involved with a divorced woman. Some of the traits that you will notice in a divorced woman are:
A separated woman is independent. Dealing with a divorcee has taught her to be self-sufficient and stand up for herself
She might have major trust issues due to prior circumstances and betrayals
A recently divorced woman is a realist. She will not be superficial when it comes to new relationships and will not be swayed by shallow flowery words that lack substance
She is also mature and wise beyond her years. Dating a divorced woman means matching her maturity level
A separated woman has probably learnt from her past mistakes and will now have even higher expectations from a new partner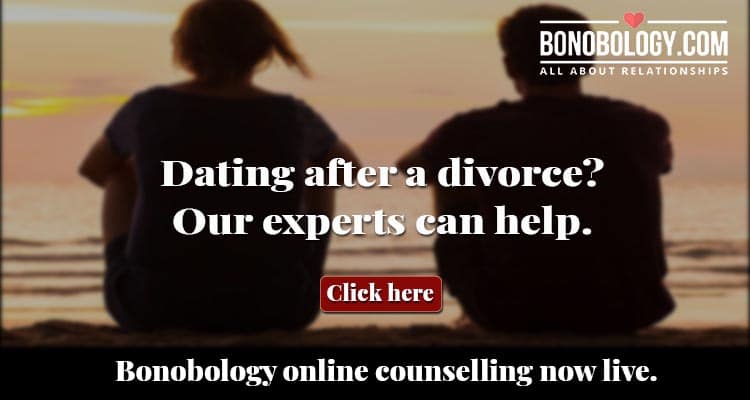 Related reading: Divorce By Mutual Consent – Bridges Vs Battlegrounds
Approaching a divorcee
Approaching a divorcee requires more forethought and confidence than approaching a single woman. You must keep certain important points in mind while approaching or getting involved with a divorced woman. These are-
Honesty is the best policy when it comes to approaching a divorcee: Ensure you are honest and upfront when you approach her for the first time. She's been through a failed relationship in the past and can easily distinguish between fake and genuine intentions
Endurance is the key to a fruitful relationship with a divorced girl: Be prepared to have your patience tested in different ways when you start dating a divorcee as she is not easily pleased. She might test your feelings on different levels and might act indifferent and aloof at times as this is part of her defence mechanism
Try to become her friend first: A woman who has just been divorced will have a lot of emotional baggage. Try to support her as a friend and understand her well before jumping into a romantic relationship. Build her trust and break through the wall that shields her emotions by being there for her and providing her with valuable counsel through tough times
Be empathetic, not sympathetic towards her: The moment you pity a divorcee, you will lose her. She is aware of her personal strength, and she needs to know that you are too. Sharing her feelings and getting to know her perspective is a fundamental step towards forging a good bond between the two of you
Do not be desperate: This is a big turn-off. A divorced woman does not wish to mingle with someone who is desperate. So, try to present yourself as a confident and reliable person instead of a needy one. A divorced woman is emotionally independent and expects the same from any man she gets involved with. Emotional strength and is of utmost importance while dating a divorced woman
Related Reading: How Do I Deal With The Pain And Despair Of Divorce?
Dating a divorced woman
Once you have approached your woman the right way, ensure that you are ready to actually start dating a divorced woman. Reflect upon your feelings to make sure that you are not just dating her because you are physically attracted to her. You must not set her up for more disappointment in life. Be sure that you are truly interested in getting to know her better and are willing to accept the challenges that come with dating a divorced woman. Here's our guide to getting involved with a divorced woman:
Tips that will help you date a divorced woman:
Related reading: 5 Harmless Mistakes In A Relationship That Are Actually Harmful
Advantages of being with a divorced woman
Divorced women generally examine any relationship prospect with the utmost patience and consideration. Some advantages of dating a divorcee are –
A divorcee will never rush into a relationship, giving you enough time to make up your mind and heart as well
She will be a committed woman once she is in a relationship with you because she will not want to go through heartbreak again
Invaluable experiences from her previous marriage will guide her through new relationships and she will know what makes or breaks a relationship
A divorced woman will be willing to adapt and adjust and will understand you in ways no other person can
Related reading: Even for a second marriage, men have the upper hand
Disadvantages of being with a divorced girl
Unfortunately, a divorced girl also comes with baggage – something that may weigh on her, her personality and the choices she makes for many years to come.
If a girl has gone through a devastating divorce then she might exhibit commitment and trust issues which will be hard to overcome
Past memories might come to haunt your present relationship with her at any point in time
A divorced woman can be emotionally unpredictable at times. This may become troublesome for you
Related reading: 15 Things Divorced People Should Know When Getting Into New Relationships
Pursuing a separated woman who has a child
Pursuing a divorced woman with a child can be rather challenging and complicated, but with determination and the right intentions, you can build a successful relationship with the woman of your dreams and even her child. A very effective way to be with a divorced woman is to win over her children.
Divorced women are often very insecure about their children not having a father. Filling that gap will immediately boost your attractiveness. Remember, to a divorcee, her child will always be her top priority. She will only introduce you to her child if she is certain that the relationship is stable and will last. Simply introducing her to your kids as more than a friend is a giant leap of faith for her and a clear sign about her seriousness. Use this opportunity to get to know the kid and plan outings with the kid and his/her mother.
Once you have developed a good relationship with the child, things will become smoother in your relationship with the divorced girl as well. A divorcee appreciates a man who knows how to deal with kids.
Related reading: How To Work On Your Relationship With The Stepchildren – Expert's View
How to make a divorced woman fall in love with you?
Falling in love is not a straightforward task for a divorced woman. However, it is not impossible to make a divorced woman fall in love with you. All you need to do is be dedicated to her, be her pillar of support, give her the time and space she needs and try to understand her the best you can. Show her you care and make her realise that you are the right one for her and that you will stick around for the good times as well as bad.
Show her that she is an important person in your life and her 'status' as a divorced woman does not make a difference to you. Let her know that you love her despite her past and that you accept her unconditionally. All this should help kick-start things between the two of you.
A divorced woman has already been through a harrowing experience. She will probably not look at a potential relationship in the same way other women would. If you are trying to attract a divorcee it is essential to understand her background and be sensitive towards her needs. We sure hope these tips help!