If you are dating a single mom, you are essentially dating a superwoman. She manages her work, the house, her kids, and their school activities, and still manages to live a full life outside of her role as a parent – a job, social life, hobbies, et all. There is no problem she can't solve, she is fiercely independent, and will not tolerate anything nasty about her kids. She is full of surprises and the more you get to know her, the more amazed you will be. She is fun and mysterious at the same time and you just can't stop yourself from falling for her.
Single women are independent, self-sufficient, and adept at multitasking. These qualities are rare to find and people are attracted to them. Falling in love with a single mom is easy, but dating a single mom isn't. She has her plate full, with bills and responsibilities, and a partner or a new relationship may never be THE priority for her. So, even though she may be the woman of your dreams in many ways, building a relationship with her may take a lot more than just a scintillating romance.
You must follow certain rules for dating a single mom for that spark between you two to materialize into something meaningful. What are those rules, you wonder? And what are the joys and the problems of dating a single mom? We are here to help you decode how to date a single mom, with the help of counseling psychologist Kranti Momin (Masters in Psychology), who is an experienced CBT practitioner and specializes in various domains of relationship counseling.
Relationship Advice On Dating A Single Mom – 12 Tips
How to ask a single mom on a date? If you've fallen for a single mom and are wondering about your moves, know that this isn't going to be like your average dating experience. Dating a single mom comes with its own set of challenges and limitations, and you must be prepared for these expected bumps along the way before you think of how to woo her.
This may make you wonder: is dating a single mom worth it? The answer to that question certainly depends on what your dating goals are. If you're looking for something transient and casual, then spending your energies on learning how to date a single mom may be futile. However, if you're looking to build a lasting and meaningful relationship, then, yes, dating a single mom is certainly worth it.
In fact, statistics on single mothers finding love, based on a recent survey carried out by the online dating platform Plenty of Fish, indicate that single mothers find partners 10% faster than the average user. This paints a pretty clear picture of what people think about dating a single mom. This is purportedly because single moms have less time to waste, which is why they're less inclined to invest their effort and energy in engaging with and going on dates with people they see no future with.
Kranti says, "Single moms face a unique set of challenges with regard to dating and romance as they must manage the responsibilities of parenthood while also managing singlehood. Single parents may yearn for a romantic connection but balancing a dating life and parenthood may be exhausting, especially when there is a lack of support from family or a former partner. Remember this when you're trying to date a single mom." It may seem like a lot to take in, but remember, if you really want this, it'll all be truly worth it.
When you date a single mom, ask her what she's looking for in a relationship. She might be looking for fun or a casual hookup. She might be looking for company. Or she might be looking for something serious. Clarify what she needs, and don't expect more. She knows what she wants and what she has the bandwidth for. She's not here to mess around with you. This is why when you date a single mom, you can always expect honesty in your relationship. And she should expect the same from you.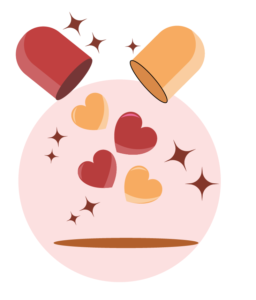 Get your dose of relationship advice from Bonobology right in your inbox
Now that you understand that a single mom doesn't date lightly, let's take you through the intricacies of what it takes to build an enduring bond with her. Here are 12 tips on how to date a single mom that will make you 'Partner of the Year':
Related Reading: What you Must Know about Dating A Divorcee
1. Understand that her children will be her priority
No matter what happens, Mama Bear will always have her cubs as her first priority. She will cancel on you if something comes up. If she has to choose between her kid's doll's tea party and a romantic date with you, she is going to the tea party, no matter how silly it seems. For her, her children mean everything. Her entire life revolves around them.
So amid all of this, how to tell if a single mom likes you? If she feels comfortable enough with you to share her stressors regarding her kids, their education, their food habits, etc, she's clearly letting you into her private world. She's not afraid that you'll leave when you hear her vent about her domestic life, or maybe this is a test that she's waiting for you to pass. When you love a single mom, listen to her talk about her life with the respect she deserves.
Give inputs where she asks for them, get her relaxation gifts to relieve her stress, and let her know that you look forward to spending time with her and knowing about her life. "Parenting takes time, energy, and effort. This investment becomes even more pronounced for single parents. Parenting takes priority over re-partnering. Even though they may be interested in finding new romantic interests or getting into a new relationship, caring for the needs of their child invariably takes precedence over their dating life," explains Kranti.
2. Be there for emotional support
Here's what to expect dating a single mom. There will be times when everything around her seems to be falling apart and she will break down. The supermom to her kids will seem powerless. She will need a shoulder to cry on or just a tight hug saying that everything will be okay. Be that emotional support and boost her morale when she feels low. She will feel good to finally have someone by her side in times of distress.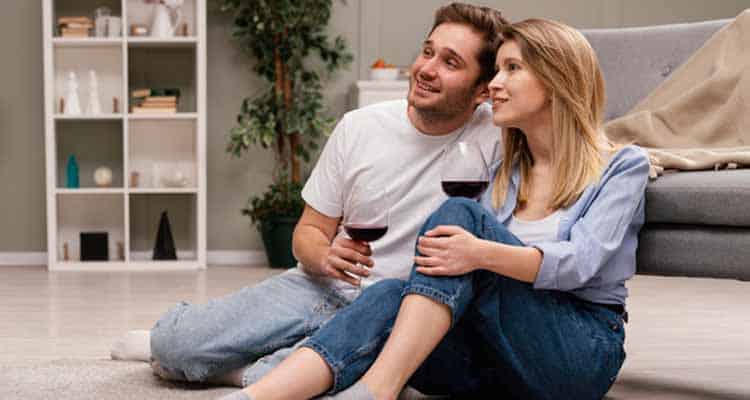 One of the most crucial rules for dating a single mom is to be emotionally available to her. Invest in those deep conversations, and ask and answer the right questions to build emotional intimacy with your partner. However, at the same time, don't press too hard to learn about her past relationship. Your curiosity about her previous relationship is understandable. But this may well be a touchy topic for her. So, allow her the time and space to open up about it.
3. Earn her trust
She could have had a bad past or something she doesn't want to talk about. Trusting another person with her life and her children is going to take time. You will have to work hard to earn her trust so that she doesn't feel uneasy about her decision. Make sure that you earn her trust by portraying your true self, without any lies and games.
Whether you're dating a single mom in her 40s or someone much younger or older, the rules remain the same. You have to understand that she has had her heart skinned once – be it due to a failed relationship, losing a partner she was in love with, or having a child with someone who wanted nothing to do with her or the child. This can result in a lot of baggage and trust issues.
Also, trying to date a single mom for sex or to fulfill a kink is insensitive. She's not here to be your experiment. Do not go down that road, you'll end up hurting her. She doesn't need more emotional chaos in her life. That's why an important piece of the 'how to date a single mom successfully' puzzle is to show her that you're worthy of her trust. Both through your words and actions. Only when you do that, will she let you into her life completely.
As you move forward in your relationship, you may wonder: how to tell if a single mom likes you and has faith in you? When she starts trusting you with her kids. She won't ever trust a random person to barge into her intricate family dynamic. She is careful about who gets to influence her children's life. Her priority is to make sure her kids feel safe and wanted with her partner. So, if she's starting to leave you with her kids for prolonged periods or if she trusts you with their health and safety, she has complete faith in you. Do not take that for granted, it's a huge deal.
Related Reading: First Relationship After Being Widowed – 18 Do's And Don'ts
4. Make her feel secure
Insecurity will creep in and doubts regarding you will arise. She wouldn't want a repeat of whatever happened with her ex, so she will keep scrutinizing you. Make her feel secure by giving her the emotional and mental comfort she needs. Keep your life as an open book in front of her so that she sees that there is nothing to worry about. Attracting and dating a divorcee is different because she might be looking for substance and maturity, not just romantic charm and sweet nothings.
"Single moms may seek a degree of commitment from their dating partner. This becomes a prerequisite every time, given that a child(ren) is involved in the equation, directly or indirectly," says Kranti. So, if you're trying to understand the rules for dating a single mom, know that playing mind games to fan her insecurities is a big no-no.
5. Take it slow
How to ask a single mom on a date? How to take things forward from there? And most importantly, how to date a single mom? You may have a lot of questions before getting into this new dynamic, and there is one clear answer for all – be slow and steady in your approach.
What to expect dating a single mom? A well-paced relationship timeline. A single mom will need time for things to progress and you will have to give it to her. Slow down the relationship, it will help build an emotional bond with her, which will evolve into a romantic and physical bond. Move forward with her when she is ready. Rushing it will only give her the wrong impression about you.
"Single parents also face issues concerning when and how to involve children in their dating lives and introducing potential attachment figures to their child(ren). They need to know how long and in what capacity a partner will be involved in their child's life. Parents may be concerned about the emotional well-being of their child and may put off involving the child in this new dynamic until a level of commitment with their dating partner has been achieved," explains Kranti.
So, is it hard to love a single mom? More importantly, is it hard to love a single mom who is clear about the fact that "kids come first" and that she needs to take it slow? Only if you're someone who feels insecure in your relationship easily, if you need a lot of time and attention in a relationship, or if you're someone for whom the concept of a family doesn't hold much value. She can't fulfill these needs for you (naturally), and this can be one of the problems of dating a single mom. Please don't put yourself and her through this. End it soon, and gracefully, if you can see your mutual core needs can't be met. 
Related Reading: He bowled me over when he asked about my children first
6. Help her out with her responsibilities
Once your equation ventures out of the how to ask a single mom on a date and how to date a single mom territory, and a certain rapport has been established, you must make an effort to lighten her load in whatever way you can. Give her a hand with some of her work.
Juggling so many roles and responsibilities simultaneously must tire her out, so a helping hand will be much appreciated. If you're already involved in her children's lives, you can pitch in by looking after the kids and allowing her some 'me time'. Helping her out will ease her burden and will make your relationship stronger. You will be able to understand her kids better too. Besides, dividing responsibilities will give you both more quality time to spend together.
7. Give her surprises
A single mother is not used to surprises. She doesn't remember the last time anyone did something for her. Surprise her by cooking for her and the kids or taking them out to their favorite restaurant. Get her gifts or brighten her spirits with flowers. It doesn't matter whether you're dating a single mom in her 40s or 20s, making romantic gestures for her is the key to igniting the spark in the relationship and keeping it alive.
These thoughtful gestures don't always have to be grand and larger than life. Something as simple as a foot rub at the end of a long, tiring day is enough to make her heart skip a beat. She will begin to appreciate and cherish you more, and that will go a long way in strengthening your bond. So, how to tell if a single mom likes you? Make such small gestures of love for her and pay attention to the way she reacts. That's how you'd know.
Related Reading: Life After Divorce – 15 Ways To Build It From Scratch And Start Afresh
8. Be ready for play dates
Dating a mom changes the definition of a date too. More than the adult dates, you are going to have play dates with her kids. A date night may involve sitting in the living room with them, playing board games. Remember that the children's acceptance of your relationship with her is crucial for its future.
Has this got you thinking: is dating a single mom worth it? Fret not. It's not as if there is no room for romance and conventional dates in this relationship. Just that, not all your time together will be spent doing the average sexual or non-sexual couple things, and spontaneity may take a backseat.
9. Romantic plans are subject to change
While your romantic life isn't going to be dry and bereft of any cozy moments, you may have to keep your idea of romance somewhat fluid. For instance, it is entirely possible that while you may have planned a candlelit dinner at a rooftop restaurant, you may end up having a play date night followed by dinner because the sitter she had arranged for canceled.
The key to figuring out how to date a single mom lies in accepting and embracing the fact that, in this relationship, you don't just get yourself a partner but a complete family package – provided your connection reaches that level of intimacy where you're involved in her children's lives. Do not resent this aspect of her life or your relationship because this is who she proudly is.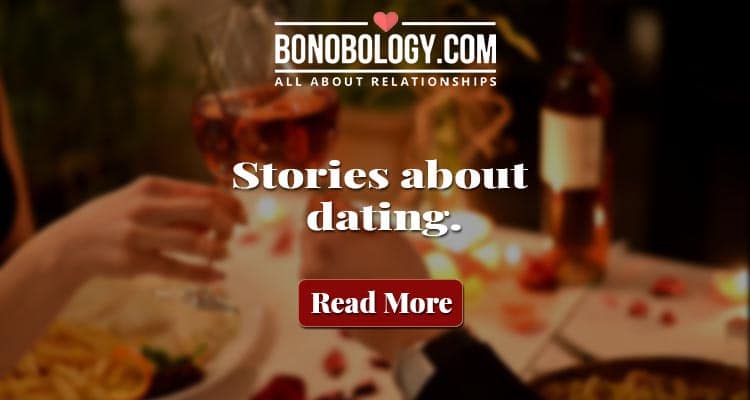 10. Don't involve yourself with the ex
If the single mom you're dating is co-parenting with her ex, he is going to be involved in her and her children's lives, whether you like it or not. One of the most important rules for dating a single mom is to never overstep your boundaries as far as this aspect of her life is concerned.
It is better to stay out when it comes to your partner and her ex. You don't know their exact story and interfering in their matters could make things worse. Unless she asks you to step in, maintain your distance. You don't want an angry ex riding on your back.
11. Make the kids fall in love with you
How to date a single mom successfully and build a lasting relationship with her? Remember that you have to woo and win over not just her but also her children. When you love a single mom, you must love her kids too – as sincerely as you love her. Once you make that breakthrough, you won't be left second-guessing the future of your relationship, or questioning: is dating a single mom worth it?
Women love it when their children bond well with their partners. It helps them feel that they have made the right decision. It is important for the children to like you because their mother will always seek their acceptance before moving forward. Be their friend and a trustworthy ally. Pamper them and win their trust.
Related Reading: How To Choose A Life Partner – 12 Expert Tips To Find The Best Mate
12. Treat her family as your family
The key to happiness in a relationship with a single parent is to start treating their family as your own. When you date a single mother, you are committed to her kids too. You build a relationship with them, and it's like you now have a new family. It is an honor and a privilege. Many people want to have a family that loves them and supports them and makes them feel like they belong, and that's what you're getting here.
When you date a single mother, you need to focus on her emotional aspects rather than her physical ones. It is more of an emotional relationship that you have with her and her children which gets them attached to you. There will be times when she is too busy to go out with you and you will have to understand that, given the numerous responsibilities she has – the responsibilities that you too shall share, if you are now their family. You will become an expert on how to romance a busy partner.
Be patient and understanding, and everything will work out. Make sure you know what you are getting into. Be serious about it because you wouldn't want to make them go through another heartbreaking separation. Think thrice before you go for it. Because falling in love with a single mom is a matter of commitment to not just an individual, but also her child.
Older Man Younger Woman: 9 Reasons Why Dating With Age Gap Works