So your worst fears have come true haven't they? After all those years of being single by choice, dodging the flirts, and surviving potential heartbreak, you have finally found the love of your life! However, there was a huge risk involved. The man you loved was someone else's husband. You fought it tooth and nail but he convinced you that you are his soul mate and that his current relationship with his wife is just for the sake of society which he will end soon. You couldn't resist the temptation anymore and believed him. So what if he was a married man? He promised that he would leave his wife for you. You were not the home wrecker because he had assured you that his marriage was over long before you came into his life. You trusted him because he seemed to be so genuinely in love with and always conveyed how unhappy he was in his marriage. Despite all of this, he just to end things with you rather than his wife. Now you just don't know how to survive a breakup with a married man. It is killing you inside and you blame yourself for being foolish. You question yourself day and night but still have no answers. 
How did such a beautiful relationship end with you crying into your pillow at 3:00 am and fighting this never-ending pain of heartbreak?  You hate him yet you pine for him and wish that he would see sense and beg you to forgive him and take him back. Your mind will soon begin to question everything and you will start to lose faith in love. You wonder why god didn't make you meet him before his marriage. You wonder if he felt true love for you or if he was just looking to have fun outside of his marriage. Was everything he promised false? How could you fall for his sweet lies and empty promises? Above all, you wonder how could you have ever been stupid enough to let this happen to your own heart and body? You just keep thinking: How to get an over a married man who broke your heart. These are some of the lies women tell themselves when they fall for a married man.
Sweetheart, you ought to know three things about married men: They are never sure.
They never want to get caught. And in the end, they never leave their wives (especially when she plays a significant role in fattening his bank account).

You should know that when it comes to dating married men, the risk goes beyond their marital status as the institution of marriage is taken very seriously in the country and has serious social and legal implications. It is extremely difficult for men to end a marriage despite how bad or unhappy the relationship might be. Societal, legal, and economic repercussions of divorce can be huge. We got a case of a man who was slapped with many FIRs when he tried to object to an emotional relationship of his wife with her ex. His mother was accused of harassment, him of impotence and the father-in-law with abetting in the harassment. The man eventually ended up giving a huge amount in the divorce settlement procedure and for no fault of his. Now if you imagine the man did have an affair outside his marriage what power his wife can have to destroy him? And rightly so, to be fair to her, wouldn't you agree?
But here we have a situation to handle, yours. I am sure there is no point in beating yourself over how could you have done this because you obviously already have. A lady shared with us a story on the lessons she had learned from her extramarital affair with a married man and it may help you in knowing that this is common and you are not the only person going through this mess. In fact, if at all, please do write to us and we can share your story anonymously too if you so prefer. Remember Karma will catch up with him too. But right now your focus should be on yourself, how to heal, and nurture your broken and bruised heart.
Why don't you wipe those tears off, grab that big tub of ice cream and pull your shoulders up? Remember how you fought against every odd to be with the man you loved? You must seek within for the same mettle to get over that man who dumped you.
Related reading 18 complications of having an affair with a married man
12 Tips To Get Over A Married Man Who Dumped You
"The only person that deserves a special place in your life is someone that never made you feel like you were an option in theirs."
― Shannon L. Alder
In case you're wondering how you're going to survive the heartbreak, trust me, you will. And the following 12 tips are the answer to your 'how to survive a breakup with a married man':
1. Flush the sorry
Stop feeling sorry that you loved him. Stop feeling sorry that it didn't work out. Stop feeling bad for having invested so much of your youth and time on him. Stop feeling bad because you were 'that fool' that you had warned others friends from.  We are not god and we are not perfect. The first step is to forgive yourself, say to yourself, ' I messed up but I am stronger than my mistake'.  You were attracted to him and now you will get over him. Acceptance and forgiveness are the only way to move ahead. Only then can you get over the heartbreak that the married man has caused.
2. Burn all the memories
Selfies, love notes, cards, jewellery, text messages – burn them all. It's fair to say that if you want a fresh start, you got to wipe the slate clean. Whatever way you used to show your love for him, or whatever he did to make you believe he loved you, time to get rid of them all. Veidehi actually had a closure party. Three of her friends got together and picked everything from her house that had memories of him and gave it away to a charity. After this, they dressed up and went out for dinner at a fancy place and posted pictures of it on social media.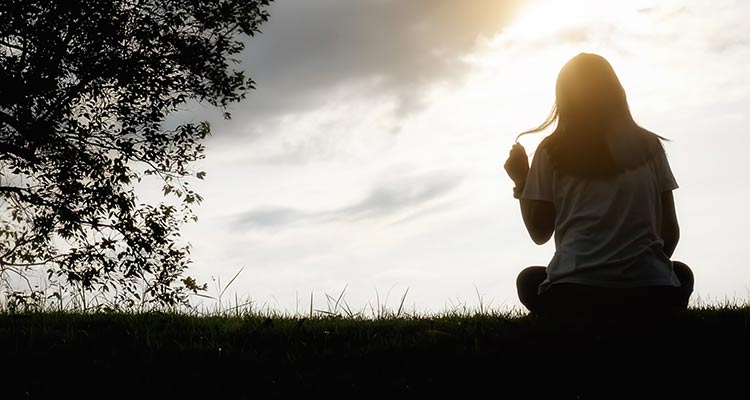 3. Talk to someone
Being cooped up inside will only make you more lonely. Go out, for a movie, for the Pilates class, for some retail therapy, chill with your friends. Talk to them. Or simply do fun things with your girl gang. And if nothing works out, pour your heart out in your journal.
Related Reading: 7 ways to date a married man without getting hurt
4. Unleash the inner angry goddess
Hate messages, emails, abuse on the telephone? Scream your lungs out at him. It will cleanse all the toxic remnants of the heartbreak.  Also, you can be vile and threaten to tell your wife about all the lies he told you about her. There is no point in disrupting the wife's life but no harm in scaring him with it.
5. And then, block him
There's a good chance that he will try to renew the affair. Take a deep breath, and ask the question – "If he loved me, then why did he leave in the first place?" If you do give him a second chance, it will always be at the cost of the second chance at happiness you owed yourself. It is undeniably wrong to date a married man, no matter what. This is the best way to get over a breakup with a married man. Just block him. Unfriend all your common friends. Ask your close friends to block him too. There is strength in unity.
6. Pack your bags
And leave. It's time to visit that old friend whom you miss dearly, or maybe your dream hill station? What about dropping home to visit your family? These are the people who remind you what true love really feels like. Also, travelling makes you realise you're missing so much in life.
7. Shopping the magic word
There is no heartache that a nice day of shopping can't heal. Get that new shade of lipstick or the pair of heels you have wanted for long. Get creative go buy some fabric and design something for yourself. Retail therapy is a tried and tested method of lifting your spirits, try it.
8. Groom yourself
Read books, watch feel-good movies, join your favourite clubs, treat yourself to a spa, take some online courses or join a fitness gym. Make time to date yourself, you'll fall in love for sure. Being single can be good fun too!
9. Pick a new hobby
Dance class. Pottery. Calligraphy. Doodling. Personal website. There are endless options out there. Pick a new hobby and stick to it. It will help you channel your heartbreak into a positive output.
Related Reading: I don't regret living-in with my married lover
10. Own a pet
At this point, if you're unsure about any kind of therapy, then get a pet. Pets make you happy no matter how sad you are with their cute beady eyes and their constant need for love. No one can welcome you better once you return home than your pet, he will roll over, wag his tail, lick you all over and just follow you everywhere. It is impossible to feel unwanted if you have a pet. Also all that pent up love can be showered on your pet and that is a release too!
11. Date single men
Take time to heal but once you feel you are ready to move on to start dating again. A word of caution here, don't jump in there just after a breakup make sure you are ready. This time around date men, who are single only. You can see the difference for yourself to have a man in your life with no constant lying and secrets. To have access to the man at all hours, including weekends and not feel constantly guilty. Remember there is someone just for you and you should wait for  him to show up!
12. Never play the vengeance card
Vengeance is a primal human feeling, fuelled by hatred. But it never really helps in the long run. If you ever loved him and cared for him, then you wouldn't stoop that low. It is also not just about him, but you too. Like we said earlier, leave it to karma.
Related Reading: Is my married lover with me just for sex and money?
Moving on is tough. But once you start walking, it will get easier. One day when you'll turn back, you'll see how far and that you are no longer attached to him.
Moving ahead, and NOT wondering if he will come back
All of us who have been heartbroken or jilted at some point in our lives would agree that sometimes, what makes moving on more difficult is the hope that a married man would ditch his wife and return to us.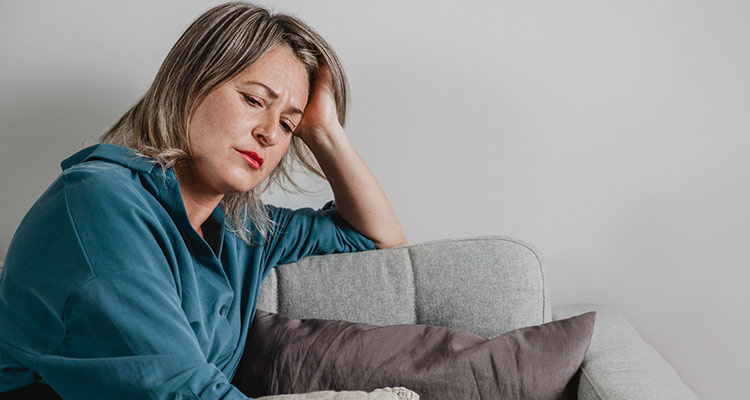 Related reading 20 fun things to do after a breakup!
It's a fight you must win. Here's why:
Choose a favourite corner of your room, take a deep breath, and ask yourself some serious questions. What does being in a relationship mean to you? What is 'your' definition of a perfect love life? If you feel that what you had with him wasn't enough and that you always needed more, then stop wishing for him to return. Whatever your ideal love life looks like, a married man can never make it real
Honey, you'll always be the 'other woman', no matter how much you puff your cheeks. Your lover is emotionally and legally bound to someone else. As his wife, she'll always enjoy the rights and privileges that you'll never get. You'll always remain the anonymous woman behind the curtains
You owe yourself a chance at a normal relationship – one that isn't full of deceits and pretentions. Don't you wish to be with a man who can hold your hands in public without thinking twice? A person not living dual lives. Someone whom you can happily claim to be yours. No more waiting for brief hours. No more burning in jealousy, only the pure bliss of togetherness
You might hate to swallow this bitter fact, but a person who cheated on his wife for you can cheat on you for someone else. Do you still want him back? Do not believe in the lies you make up in your head just to convince yourself
Now that you know what your perfect love life should be, put yourself in the shoes of his wife. She must be someone like you with her own set of expectations and dreams and hopes. Inadvertently, you played a role in destroying her happiness. So, if someday, God forbid, if your husband/lover cheats on you, will you deal with it calmly?
Having these insights will help you develop a sense of empathy and compassion. You'll start seeing the bigger picture. And why it is always a better option to walk out than invite the same into your life twice.
It's okay if love didn't happen with this man, that doesn't mean that it will not happen at all. True love will find its way to you too. Just keep your mind broad, and your heart broader.
https://www.bonobology.com/questions-ask-youre-falling-married-man/
https://www.bonobology.com/sex-then-and-now/