A marketing executive and mother of two, 32-year-old Anjali Thakkar came to consult us three months ago. She is a perfectionist and takes pride in managing her home and workplace.
All that she feels with regards to sex is lethargy. The long commute, the daily grind of work and home, looking after the needs of her 4-year-old daughter and six-month-old son as well as her mother-in-law, and not enough (breathing, physical and emotional) space is ruining it for the couple, she feels.
Additionally, now that she is post 30, a slower metabolism and the constricted lifestyle is also making her pile up the kilos, and to her mind, worsening what she and her husband do between the sheets!
Related reading: No sex, please, we're married
While she knows that her body image need not be affected by the addition of a few kilos, she had begun to feel unhealthy and a friend advised her to meet a dietician who helped clients lose weight superfast. Anjali also started following a real exercise routine, by getting up early and going for a jog.
Instead of making her feel better, she complained that she has less 'me time'. Also, her dinner has been kept very light – only a veg soup and salad! So she says she is left with a tired, sleepy body, achy limbs, bad smelling mouth and a grumbling stomach, and all it takes her to be happy then is to sleep! Instead of the 69 position in sex, all she can fantasise about is a plate of crispy fried Chicken 69!
Related reading: Sex toys for stronger relationships: Yay or nay?
It was clear to us that first of all, she needed to de-clutter her life and her thoughts. For sure, she had put on weight. But her husband truly loves her and she is a confident person. There is absolutely no need to mix her metabolic issues with sex. In any case, she is trying to take care of her health and the kilos are coming off.
However, we did tell her that a diet and fitness regime is supposed to make one feel lighter, fitter, agile and energetic, and not tired and hungry with bad breath! Therefore if this was happening, Anjali would need to discuss it with the nutritionist and make the necessary changes in her regime so that she loses weight without losing vitality. We advised a medical check-up to see if she needed some supplements to up her energy levels and to assess her general health.
As children we were taught in school to go by a timetable, and we were all able to study a number of subjects every day by strictly following that timetable and schedule at school. Similarly today it is imperative that various responsibilities, chores, 'me' time, family time, etc. be scheduled along with 'we' time, so that a doable balance is achieved.
It is not necessary to have sex only at night. In fact after a whole day's work one may want to only retire and sleep. Much energy is used during the daytime in work, travel, etc. Therefore there may not be enough energy left by the time one goes to bed.
Sex needs a lot of energy, enthusiasm and interest. So what is happening with modern day working couples is natural and physiological. The best time in such cases would be to have sex early in the morning. After a good night's sleep, when your body/mind has rested well and you are rejuvenated, you will find far more vigour and passion. Even Vatsyayana in the Kamasutra has recommended early morning as the best time for intimacy. Physiologically speaking too, the hormone testosterone, responsible for sexual desire/drive/libido in men as well as women, is highest during morning hours.
Related reading: Some women crave sex and not lemons during pregnancy
Similarly, some chores should be delegated to others (family members and hired help), some not so necessary chores will need to be rescheduled fortnightly or monthly rather than daily. Shop online, use the commute time to catch up with family so that couple time is not intruded on by family at home, say no to sudden demands, and above all have a mutual understanding with your partner about the need to co-create this balance.
Spontaneity in sex is overrated and often couples slip into sexless marriages because they are hung up on spontaneity. Scheduled sex can be as beautiful and fulfilling, sometimes more than spontaneous sex. Therefore breaking this myth that sex must be spontaneous is also necessary to bring back the intimacy.
Build up intimacy with your partner using messaging apps; schedule some 'we' time with a morning cup of tea in the bedroom and a 15-minute stroll after dinner without the kids and without the smartphone. This can keep the 'we' space intact for scheduled intimacy to be extremely fulfilling.
A date night once a week or once a fortnight, a weekend getaway once in 2 months is completely doable if scheduled. Remember that it is the 'quality' of the intimacy and not the 'quantity' that matters.
Anjali rang us up recently and thanked us for bringing back the sex for her in a way that intimacy seemed far yummier than all her food fantasies!
(As told to Roshni Mitra)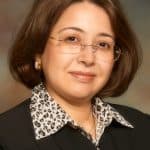 Minnu R Bhonsle, PhD, is a consulting psychotherapist and counsellor, while her husband Rajan Bhonsle, MD, is a consultant in sexual medicine and counsellor. Together, they run a unique therapy centre, Heart-to-Heart and wrote a book, The Ultimate Sex Education Guide.
Here is why both scheduled and spontaneous sessions are a must