She was a widow in love with a married man. This is the most unlikely love story that happened between two unlikely people.
How it all started…
I saw him for the first time in his court. He was the Honourable Judge and I was accompanying an accused to his court. Advocates said, "It's better to avoid his court as much as you can. He is strict, punctual, honest, and daring." I was curious to have a look at him as a rare specimen in today's world. I peeped through the door into the courtroom.
He was sitting there in his seat gracefully. A handsome gentleman, smart; but I couldn't look at him for more than 10 seconds, as his sharp eyes were on me. The last thought on my mind that day would have been that we would start a relationship, me being a widow will fall for a married man.
He was no more a judge only for me whom I respected for being honest, strict, and intelligent. He became something more than that.
Related Reading: Confession Of A Married Woman In Love With A Younger Man
The confession that he likes me
Magically, we got connected through social media the very next month. He expressed his liking for my writings and soon we became good friends. I wrote to him every day. I shared my worries, pains, plans, and happiness with him. In spite of his busy schedule, he listened to me patiently and consoled me whenever I was upset. He didn't like to see me as a widow and advised me to get remarried. The time came soon when we just enjoyed talking with each other. And one fine evening, I found him waiting for my call like a young boy of 20.
"It seems you have fallen for me," he said.
"Even you have fallen for me," I replied.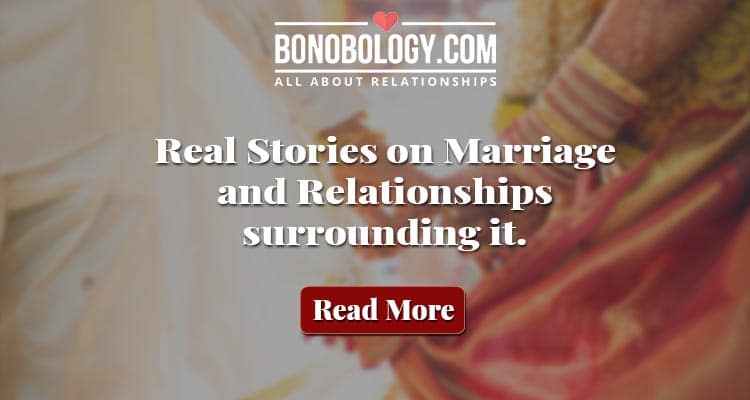 Love in words
It was the beginning of a wonderful love story. Yes, I was in love with him. I was a widow in love with a married man. I had never really thought I would fall for anyone after my husband passed away. This was my first relationship after being widowed, my first friendship. But I was determined to make this relationship a meaningful one to spread positive sparks only.
I didn't want the man of law to break the law and I never craved love that had stains of tears of another person. So, in spite of being deeply in love, we decided to maintain a physical distance.
Though this distance was painful, I felt loved and cared for. Every day, at the end of the day we talked to each other, we shared innocent jokes and tried to make each other happy. We avoided all those things that could bring us close physically. I respected the emotion of that woman who was a part of my beloved's life.
"I love to see you cuddling your son or caring for him," he said. He loved to see the strong mother in me. And I felt proud to see him as a man of dignity. There was always a question on my mind: Can a widow be in love with a married man? It wasn't easy for him either, choosing to love a widow despite being married. But our connection was so strong there was little we could do.
Related Reading: 5 lies women tell themselves when they're falling in love with a married man
We tried to part ways
Two long years passed by. I didn't visit him the last year. I stopped talking to him, giving him a chance to forget me. Suddenly, one night he called me with a broken voice.
"I need you. Don't leave me," he cried. A storm touched my heart. The next day I visited him. I met a man with broken health. His bearded face brightened at my arrival. We talked in his busy chambers. We decided to stay in regular touch and took a decision to work together in the field of social work. Yes, we needed nothing but each other's presence in our lives.
Emotionally we were so deeply connected that we could keep aside our physical lust for each other.
Soon he regained his health and I could feel those positive vibes in my life.
We're working together for good causes now. He lives in the hills and I'm on the plain. This is quite symbolic for me. We aren't meant to be together, but we have our own beauty and we can contribute to the world in our own way.
Flowers and fragrance
"When the pines talk in the darkness, just remember me. Listen to the sound of their breathing and just remember me. I kept a smile there only for you, wear it on your lips and just remember me. I am here for you playing with the moonlight; just remember me and come down from the hill."
As I crossed the forest of pine and rhododendron on the hilly Shillong road, I took out the cell phone and typed these words to him. I smelt him in the wind. Did he pass by this path last spring when the rhododendrons were in bloom?
There is no end to this love story. You can judge me if you wish. Those blooming rhododendrons are the witnesses.
Ask Our Expert
You must be Logged in to ask a question.