Newfound singlehood may not always manifest itself as a self-revolutionary, epiphanic moment, we all wish it could be. While leaving that toxic relationship or simply making some space for yourself may work out wonderfully, in the long run there are some short-term side effects that one can expect to confront. You could be left pondering on things to do when single and alone.
That being said, all of us have our personalized ways of coping with heartbreak and finding ways of being happy while being single. However, there are a few tips that pervade all our lives and can truly change the way we adapt to this seemingly unwelcome vicissitude.
Now put that tub of ice-cream away, because here are a few things to do when you are single and alone. Having a partner is wonderful, most people would agree, but there can be a lot of fun things to do as a single guy to take your mind off the loneliness.
Do Single Guys Feel Lonely?
Loneliness is not solely patented by women. We have learned to accept heartbreak as something that is monopolized by the ladies. Well, spoiler alert – heartbreak is real and is definitely experienced by everyone, including guys.
On that same note, guys also undergo the post heartbreak singlehood pangs. Men feel single and alone a bit late in the day, maybe a few months after a breakup when finally reality hits them.
Men deal with a breakup differently than women. While women are just contented being able to talk their hearts out to friends and family, men tend to clam up and brood for days.
But once the initial terrifying phase has worn out there are a few ways men could enjoy being single and stop feeling alone.
Related Reading: How Does A Guy Behave After A Breakup? 11 Things You Didn't Know
12 Things Men Should Do If They Are Single And Alone
Being happy while being single is actually not as difficult as you might think it will be. In fact, it gives you more time on your hands to polish those skills or try those things that your partner might not have approved of earlier.
Do not fear this lifestyle change. Coping with heartbreak does not always have to be watching depressing movies and indulging in challenging thoughts. A good mental diversion and some passionate and engaging activities can make your transition much simpler. Here are some fun things to do if you have recently become single.
1. Indulge in a hobby
When was the last time you picked up the guitar? Or aggressively defeated your pals at chess? These ideas sound like they're going to be a lot of work – yes, but that is exactly what you need to do. With all your free time and having a free mind, it is better to be engaged in something rather than letting the memories get to you.
It is never too late or too early to begin mastering skills and in that process, also enjoying the things you do. Make a mental list of the things you did not have a chance to do before, and conquer them one day at a time.
2. Nothing like old friends
Nobody knows you better or has seen you grow the way your oldest pals have. They know your quirks, your eccentricities and your coping mechanisms. During this rough time, your emotional space should be occupied by the people who genuinely know you and can see through you.
Whether it is sitting around a coffee table and reiterating old stories with them or making brazen travel plans, spending quality time with the people you care about can truly make you realize all that you should be grateful for. Not only will you be spending your time more positively, but it might also remind you of all the love around you.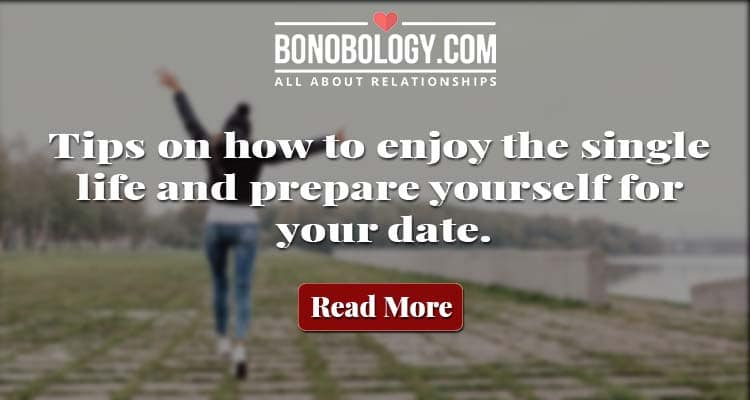 3. A Solo Trip!
Here is something to do when you are single and have no friends. To really get the feel of being single and alone, why not start off by solo-ing to an unexplored destination? You don't have to venture some place too far or too exotic. This may seem daunting or dull at first, but it can be really helpful.
To spend time with oneself to get used to your single presence and finding comfort in that is challenging but also life-changing. It can help you reduce your tendency to find causes for dependence and also tick something off your travel bucket list.
Related Reading: How Do Indian Men Overcome Breakups?
4. For the weekend blues
What to do on weekends when you're single? Weekends are so much easier to plan with a partner around. But look on the bright side now, your weekends can now be as flexible as you want them to be. Sleeping in until noon or partying till early morning – every activity is at your sole discretion.
In order to not let the loneliness kick in and take you down a sad spiral, try to use your week to plan your weekend activities. It is absolutely necessary to stay engaged and productive.
5. Hit the gym
Your body at a time of such grief could definitely use some extra dopamine. Exercising not only relieves stress but it can also elevate your mood during your everyday activities. Channelling your energy into something constructive is the best thing to do when you are single and alone.
It can also be a great self esteem booster since getting fitter, never does anyone any harm. Hit those weights at the gym to steadily take the weight off your mind or you can even join a yoga class!
6. Write a journal when you are single and alone
When one newly jumps out of a relationship, it is a time when one can expect to feel many conflicts within oneself. It is also a time when one seems to rearrange habits, expectations and is an immediate change in your surroundings. To ease the process of overcoming this conflict, you should use this time to reflect and re-evaluate.
Things are bound to change but your life should not suddenly feel like it is out of order. Use this time to talk to yourself and pen down your experiences and flow of thoughts.
7. Tinder your way
Not everyone can easily jump on the dating app bandwagon after a recent breakup. It takes immense courage to put yourself out there again and you do not necessarily need to. However, if you think you are ready for it, it can open you up to an array of experiences.
Dating apps are essentially a collage of multifarious types of people. It may not promise long-lasting relationships from the very beginning, but it can truly help you dabble around, get to know different kinds of people and figure out what kind of person you need in your life and may enjoy. There is a lot to learn from the people around us and it may help you learn a thing or two about yourself too.
Related Reading: 10 Signs He Is Not Over His Ex
8. Get a new look
For many of us, a fresh start only works when we literally alter fundamental things about ourselves. If you are feeling too down, something like a new haircut can exponentially change the way you feel about yourself.
Post- breakup recuperation has a lot to do with elevating your self-image as well and sometimes in order to do that tweaking, you need to change your physical image considerably.
So buy those Chelsea boots in all four colors and throw out those jackets you have been wearing for years. Simply get out there and do whatever you need to do to feel better.
9. A side gig
Who said your passions only have to remain happy mediums? If there's an activity you've been enjoying lately, you can spend more time on it and try to find opportunities to utilise your talent and employ it in a side job.
Freelancing can be really fun and also allows you to network with various people. Not only will it give you the exposure to sharpen your skills, but also give you a better sense of self-worth from the extra income.
10. A scruffy little friend
If you like animals, tending to a little pooch or getting a cat can prove to be highly therapeutic. Adopting can be great for you and for your new furry friend. With adopting, comes a horde of responsibilities. Just enough responsibilities, to keep you occupied all day long.
With so much love inside you to give, spending your time playing, training and feeding a pet, can help you combat your loneliness and attract some animal lover ladies into your life too!
Related Reading: Emotional Baggage – What It Means and How To Get Rid Of It
11.  Clean and redecorate
Has your apartment been in desperate need of a makeover? A ripe heartbreak can incite laziness and a tendency to ignore those unfolded clothes and unwashed sheets. Simply throw out what you don't need along with the negativity.
A cleaner space will allow you to de-clutter your mind too. To get a newer look, hit the mall and invest in some new wall hangings, some music album art or even new mugs to refresh the space around you. This is one of the best things to do when you are single and alone.
12. Meditation and Yoga
To practice more patience and have a better sense of self, meditation and yoga has proven to do wonders. It does not have to be highly regularised and can be done as and when you find the time. This calming experience can help you think better and feel more clearly.
So while these 12 things can make your everyday life a little easier, you have to know that most of the work you need to do as a newly single guy, is internal. A relationship or a significant other does not entirely define you and while being single may appear as the toughest task in the world, it is endless time and lots of new energy to reclaim yourself, and you must try to enjoy every second of it.