Marriage is a journey full of ups and downs. And as time passes, both the partners get busy in their work. Thus, the spark in the relationship might fade away slowly and then the sex life takes a back seat. But, you know even the simple gestures can ignite the spark and bring that magic in your relationship. You should know how to seduce your husband. All you need to do is catch your husband's attention and tempt him when he least expects you to seduce him.
6 Tips Every Married Woman Should Follow To Seduce Her Husband
So gals, here are some seductive ways to re-energize your sex life. If you want to get your husband in the mood and have a great session in the bedroom just read on to know some sexy moves to seduce your husband. You could be thinking how to seduce your husband? We have all the answers to how you should tempt him.
1.  The mystic touch
A gesture as simple as a touch can make your guy go wild. You can just gently sway your hands on his shoulders or thighs or his back or simply hold his hands and make intense eye contact. Sometimes you could bump into him even at home on purpose. This will surely make your guy fall for you again and again! This is a great way of seducing your husband after marriage.
2. Spend on sexy wardrobe
Do women often ask how to get my husband in the mood? You can wear a dress that compliments your body and this will not just make you look attractive but also boost up your self-confidence. You can always give him a surprise wearing sexy attire as he comes home. Dress up without any reason. And also spend some on sexy and lacy lingerie, this will make you look more seductive and your husband would just die for you. Hit the shopping mall right away and tempt your husband into some amazing session between the sheets!
Related reading:  How to seduce a man?
 3. Tease your guy
This is a great way to seduce your husband. When they know they can't have it, they crave even more. This is what all men have in common. So, make the most use of it! Tease him, touch him in a sexy way and seduce him while you are out. Trust me, you won't believe the effect it will have on your husband but surely will be in your favour. A quick look, a stare, a quick touch on his thighs when you are sitting next to him at the restaurant can seduce your spouse and drive him mad. Just see what he does when you get home.
4. Make the first move
To seduce your husband you need to be bossy in bed. Tell him exactly what turns you on. You should be the controller, not him. This is one of the biggest mantras to seduce your husband. Make the first move, tell him what to do, you undress him and then yourself (or don't and tease him). I don't think I need to say more. (Tip: Tie him up and you can even blindfold and play the naughty game, he will surely like it!) This is the ultimate way to seduce your spouse.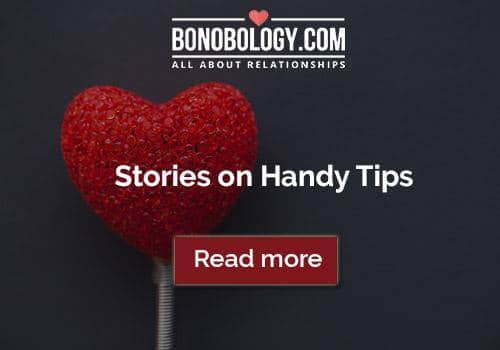 Related reading:  Get him in the mood with 'dirty dancing'
5. Striptease
Perform a striptease for your charming husband. Focus on removing one cloth at a time and constantly, keep eye contact. Show him some of your good moves. Make it a night that your husband desires for more! Tease him, tempt him and see what happens.
6. Send him your sexy photo while at work/outside
This is the ultimate way to catch your husband's attention and tempt him. You can send pictures by just wearing the sexiest lingerie you have. Or a photo of your nipples tense against your fabric. Or you've exposed laps while at your work desk. This will make your husband go crazy and will want you even more! You can Google images for reference and get to work.
So, ladies what are you waiting for? Go check your wardrobe and make the necessary arrangements for the night! I hope you have an exciting time with the man in your life. Hope we have been able to tell you how to seduce your husband and have a rocking time.
I Didn't Realise I Was in an Emotionally Abusive Relationship