Going on a honeymoon with your partner to a faraway land is probably one of the most amazing parts about getting hitched. Of course, the drum roll leading to the 'my wedding is coming' is awesome, but getting a break from the overwhelming rituals and the heavy jewellery and slipping into some naughty honeymoon lingerie instead could be a huge sigh of relief.
Honeymoon for every new bride is the time to relax and spend some quality time with the new husband. Unfortunately, even though we daydream about how fantastic and romantic our honeymoon would be, many brides put off the very essential honeymoon shopping until the last minute.
But to look your sexiest on the honeymoon and treat yourself with some amazingly sexy garments it's important to plan ahead. Here are 10 essential lingerie pieces that you should pack for the honeymoon to woo your man in bed and yourself, in the mirror.
How To Shop For Honeymoon Lingerie?
There's a lot of pressure around looking your best or sexiest for your honeymoon and this pressure might give some brides the jitters. However, we need to remember that yes, looking sexy is important but being comfortable and confident in your own skin is more important.
Sexy is as sexy does! So when you're out shopping make sure you buy honeymoon lingerie that you feel comfortable and confident in. Something that highlights your best parts according to you.
A lot of brides tell us that they tend to have awkward experiences if they are first-time lingerie shoppers. This hesitation is normal however, it's good to note that there is nothing to be awkward about. If you're shopping in a brick-and-mortar store, a lot of times the staff will want to help you out, see the fit and help you measure your bust size correctly.
It can be a little awkward at first but most of them will put you at ease and make you comfortable and make your shopping experience worthwhile. But if you still think this is too much for you, don't be afraid to do some shopping online.
Ensure that you have done adequate research regarding your honeymoon lingerie/bridal intimates and know your size well before ordering online.
What Should I Wear On My Honeymoon?
As far the "what" of it all goes, don't worry because we have a list of bridal lingerie must-haves that you should buy before that special night of your life.
This is your checklist when it comes to bridal undergarments, bridal intimates, honeymoon sleepwear and honeymoon beachwear. So read on!
1. A satin robe
A robe can be sensuous or sweet, depending on your style, but packing a soft, silky and luxurious robe in your honeymoon luggage is absolutely essential. You can go for classics like black or pink or invest in a plush see-through one. Robes are comfortable to sleep in and also come handy after you take a shower.
These come in lots of gorgeous colours and styles and look sexy on almost anyone! Wear your gorgeous honeymoon lingerie under this robe and feel like a goddess whom you take it off. It's also an easy thing to throw on in case you're in a hurry to get dressed. You can also wear it as a cover-up for your swimsuit.
Related reading: Confused about lingerie – we have it sorted for you
2. Comfortable bras for travelling and day wear
Needless to say, packing some quality bras for different purposes (to sleep, play and travel) is a must. Much of it depends on where you are going for the vacation. It's important to pack different types of bras for different occasions to let yourself be comfortable especially through long travels.
But most likely you will need a strapless bra for the evening wear, a nude bra for when you go for sheer clothing, a sports bra if you plan to work out or go on a hike and some elegant push-up bras for an extra zing.
3. Sexy bras i.e. actual honeymoon lingerie
You know you need some special and extra sexy honeymoon lingerie for those special occasions. Don't be afraid to go bold when it comes to bridal undergarments. Pick sexy colours like black, maroon, red or purple. Or you can even go for a colour your husband likes!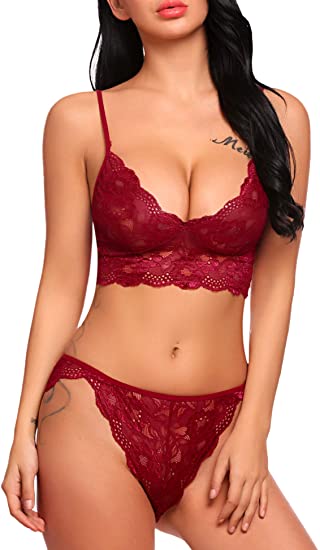 These bridal intimates will make sure things get hot and heavy and you and your partner have one hell of a time on your honeymoon!
4. Garter bodysuit to spice things up
If you want to take things up a notch in the bedroom, try out a garter bodysuit. This can be great for roleplay and powerplay as well. Trust us, your hubby won't be able to keep his hands or eyes off you. It's a great way to spice up your love-making and make your honeymoon a banging hit.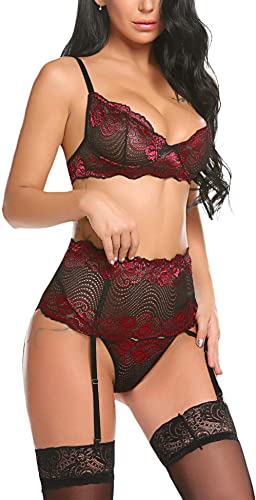 5. Stockings for spice
Stockings are sexy, flattering and make you feel confident like no other piece of lingerie. Slip into one at night to turn up the heat in your honeymoon suite.
Especially if you're going to a colder place for a honeymoon, these can also act as good insulation.
6. A fancy, lacy negligee for nights
Leave your pyjamas and old nightshirts back home and pack the most sensuous night dress before going to bed. Hence, the negligee. Choose a fancy, lacy one to have a memorable night together with your new husband.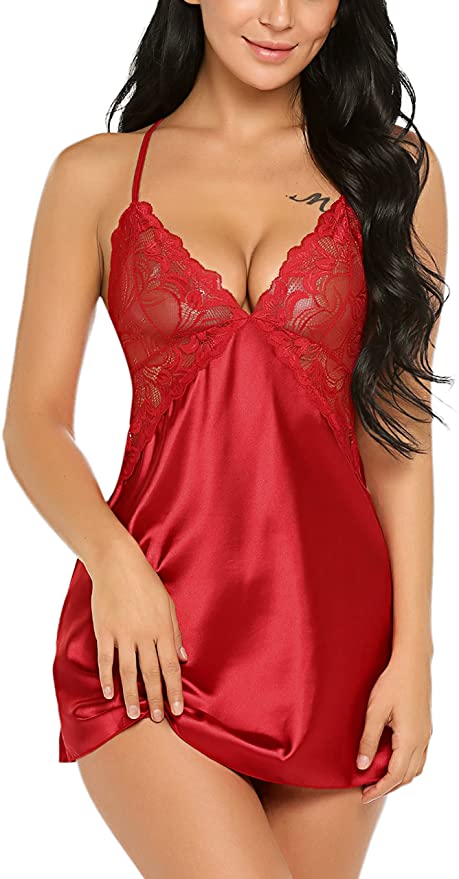 Negligee is all about seductive back styles, so choose a style that flaunts your curves well. Choose a material that looks luxurious and feminine. When it comes to prints, you can go for classic black and animal prints, or pastel colours like mauve, peach and off-white as per your personal style.
Related reading: You don't miss your ex, you just miss being in love
7. Comfortable night dress/pajama set for the next morning
The shopping doesn't just end at lingerie shopping because you need honeymoon sleepwear too!
For the morning after, slip into a slip dress or a nice pajama set to have breakfast in bed with your husband with amazing views from the hotel room and start the day on a sexy note. These suit everyone and there are plenty of styles and prints to choose from, for every body type. Go for whatever color that seems appealing to you.
8. A swimsuit
For most newlyweds, exotic beaches are the most preferred honeymoon locations. Even if you are more of an off-beat destination kind of couple, your hotel is most likely to have a pool or a hot tub. So no matter where you are going for the honeymoon, you should always carry at least one pair of sexy swimwear to splash in style and oomph.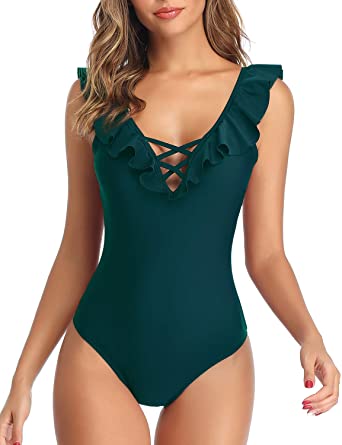 You can go for a nice one-piece or a more covered swimsuit.
9. A bikini set
If you're willing to go a step ahead of bridal lingerie and are comfortable with showing off your body go ahead and get yourself a sexy playful bikini set.
This makes for gorgeous and bright honeymoon beachwear and gets you in a true vacation mode. This perfect bikini set, the love of your life and a pina colada in your hand. Does it get any better?
10. Kimono bikini cover-up
If you're not comfortable roaming around in a bikini all day but still want to stay in the beach spirit listen to our beach honeymoon tips and get yourself a gorgeous printed bikini cover-up.
These coverups can be worn not just as honeymoon lingerie but also as a throw on to make your usual outfit stand out. You can find these in various shapes, sizes and patterns and even in different knits and fabrics like lace. The possibilities are endless with this one!
Once you are done shopping and packing these honeymoon essentials, you could start thinking about interesting non-essentials like massage oils, lotions and edible body paint for your husband to play with!
I Divorced My Wife, But My Girlfriend Won't Divorce Her Husband
Ask Our Expert
You must be Logged in to ask a question.