What turns a woman on? Woman's sexuality is a mystery to men. Well, that may be because you are not listening. Only 30 per cent of all women can sometimes achieve orgasm with just simple intercourse. That is because the clitoris has around 8000 nerve endings, while the walls of the vagina have none. Fun fact: a clitoris has 200% more nerve endings than the penis. So when we say we feel more, we mean it. That's why they can happily use household items for masturbation. Also, the G-spot or sweet spot inside the vagina lies near the deep end of the clitoris and that's where the pleasure from penetration arises. But as you can see, women don't really need penetration to have an orgasm. They can arouse the clitoris and get an orgasm on their own. 
As we all know, orgasm, especially for woman, doesn't just happen between two legs but also between two ears. We don't need to beat our junk to cum. Conversations, music, atmosphere, dancing, even a well-cut suit may arouse us and make us wet: but you will never know. That's our superpower.
Related Reading: He Knew Things About My Vagina That I Did Not Know Myself
During particularly raunchy sex chat, women sometimes don't even need to touch themselves to reach orgasm. Put your hands up girls who have reached orgasms even without touching yourself: I think it's all of you. And when it comes to masturbation they don't really need to go for expensive sex toys there are plenty of household items that can give them pleasure.
Household Items For Masturbation
It is a known fact that with a bit of relaxing music and the right position women can use their fingers to arouse themselves and come up with body-wracking orgasms. But sometimes for variety it's fun to try all the things that are there around the house and these household items are perfect for women's masturbation.  So here are a few household things that arouse women. I am assimilating a few secret confessions, so I'm not mentioning names here. Let me know which is yours.
1. Bidet shower (health faucet)
The bidet shower or health faucet is one of the greatest inventions of our time. It's the hand-held targeted nozzle spray that hangs near the commode. Yes, that is what it is called. I know you always wondered.
But I don't think any of you have missed a chance to use it on your clitoris. After a really hard day you just want to hit your clitoris and the vaginal area with a strong targeted water flow: All that bubbly water hitting all the right spots that even tongues and fingers can't do justice to can work wonders.
You just want to sit there and let the water do its work: wash away your day and give yourself an orgasm that you deserve. Go for it, girl! The bidet shower is one of the most common things available at home that you can use for masturbation.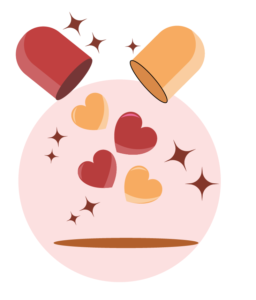 Get your dose of relationship advice from Bonobology right in your inbox