Got rejected by a girl? Your ego and heart hurt like hell. You can still deal with the self-esteem issue by being even more charming to the next girl, but your heart is on this one. You feel she is your soulmate, she just doesn't know it yet. So you keep thinking how to win over the girl who rejected you.
To get a perspective here are a few questions you need to answer. Were you rejected outright just for approaching her? Is she not interested in the dating scene at all? Or is it you that she has rejected? We can understand that you have your heart set and know in the depths of your soul that the two of you are meant to be together, even if she doesn't see it yet.
You see it for both of you. That you will back off if she is not really into you but would like to give this one more shot? Here are some ways you can win over a girl who has rejected you. You could actually turn around a rejection from a girl. Let us tell you how.
If A Girl Rejects You Is There Still A Chance?
The chances of winning over a girl who has shown no interest in you are tricky but not impossible. You must give her and yourself the benefit of the doubt,  perhaps you were not at your best or portrayed something you are not or maybe she took a decision in haste.
What if her friends have fed her something negative about you which is not true? Maybe she suspects your intent from this relationship and thinks you are in just for a fling?
There could be myriad reasons for her to reject you without really knowing why she has said no to. For now, let us work on that premise and hope that there is a chance to win over the girl who rejected you. Remember patience is one big key here.
At Bonobology we get many stories where the girls write to us about rejecting boys on flimsy grounds and then ask us how to restart the friendship again. Do not back off just yet, maybe she likes you already and is regretting rejecting you.
In some scenarios, the girl might not be ready for the commitment at that point in time but still likes you. If you think that this is your case you need to wait for your second chance and let her have her time and space to be ready for one. You have to respond to the rejection with dignity, that is a must.
In the meantime, you can show her in softer subtle ways that you are waiting and very much involved. But remember there is a thin line between obsessing over someone and letting them know you are there. Here are some signs of being obsessed with someone, read, and make sure you are not in that space. Make sure you make the correct moves.
Related reading: 8 sensible ways to deal with rejection in love
If you think you still have a chance to win her heart then you must try harder and we will tell you how, but if she rejects you again, then we recommend you let it go.
You can't force chemistry and attraction. And you should respect the other person's decision and also, in turn, figure out how to move on yourself. Sometimes letting go is more important than being at it constantly.  
If you really like someone and you get rejected by her, it will be discouraging and hurtful to accept it. But it is understandable when you still feel for her and do not want to give up right away. So yes you can definitely hold on for some time.
8 Steps To Winning Over A Girl Who Rejected You
Winning over the girl who has rejected you once is a little tricky and risky. You are already at a disadvantage. Remember you need to be even more careful this time around. At this point, a single wrong move can turn her off permanently from you.
Take some time and try and get to know her more, think about your interactions with her, perhaps ask her friends and others (without sounding creepy of course) if you are friends on social media go through her timeline to get some insight into her likes and dislikes.
Can you win over a girl who rejected you? You need to align your moves with what you think she may like, gather courage and ask her out again. The following 8 ways can be of help to you.
1. Do not take the rejection too seriously
The first work in this has to be on your own psyche. Rejection is humiliating and chips away at our sense of self. You may think you are less than- perhaps not smart enough, good looking enough, not independent enough, etc, and hence you have been rejected. Change that mindset. Do not take the rejection personally.
Maybe it was not about you. And remember it is better to have tried and failed than never to have tried at all.
Also if you would know the number of pieces we get from guys on how to handle rejection you will know it is not as rare as it sounds.
And even if you think it was about you then think about it this way, that because she rejected you you have deep-dived into yourself and getting to know things and if needed working on yourself.
It is not a failure but a stumbling block that will teach how what not to do. Get over this self-defeating mind frame and step into one which is filled with positivity and a solid strategy to win your girl over. And the best way to get over rejection in love is to face it!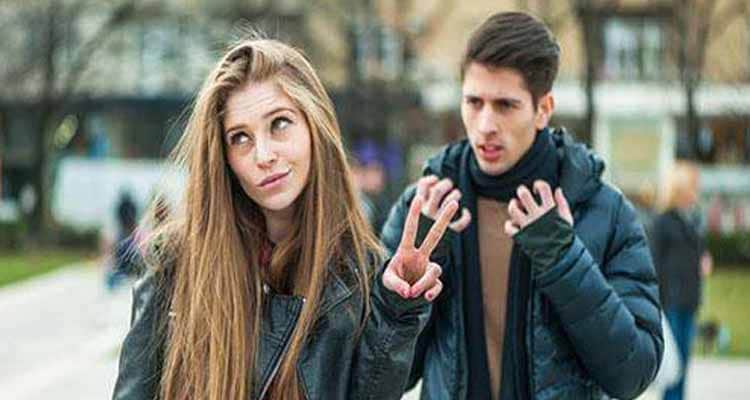 2. Be true to yourself
How to respond to rejection with dignity? Make a list of all the things that are good about you. Maybe you have that belly, but then you are really smart academically. Maybe you think it is the pox-marked face that was your undoing, but then you are a kind and considerate person loved by everyone.
Maybe you stammer but then you understand the other person's emotion and bring out the best in them. There could be a hundred things which are right about you and this is the time to acknowledge that.
Remember more often than not, just like guys like pretty girls, girls also do want the charmers and maybe you really are not one. You do not need to change that. All you have to do is warm her on things you do have. Never change who you are just because you got rejected.
Also when you love yourself you will send the right kind of vibes to the girl too. Anyways if you are serious about her you would want the girl to like you for who you are and not a fake version of you have become for her.
Related reading: Heartbroken in a Relationship, Rejected in an Arranged Match
3. Try to have a fresh start
If you are trying to win over the girl who rejected you then, first of all, take a step back and have a fresh start. Work on removing all the awkwardness surrounding your relationship with the girl after you are rejected by her. Start as a friend the second time around. Don't try to initiate dinners and romance with her.
And remember as her friend make sure you do not pay extra attention, just be a chilled out friend. This may make her miss that extra care from you and actually make her think about have you lost interest in her? Take the second chance to know her, her likes and dislikes, what makes her sad, what are her goals and dreams.
What are her fears? At this stage, we would recommend that you act cooler than her if possible as you would be with a guy friend. But be fun and interesting, be witty but chill! Aim to become her best friend. Here is a quiz to know if you are one.  Talk to her, offer help, be kind or funny, and watch for signs of affection.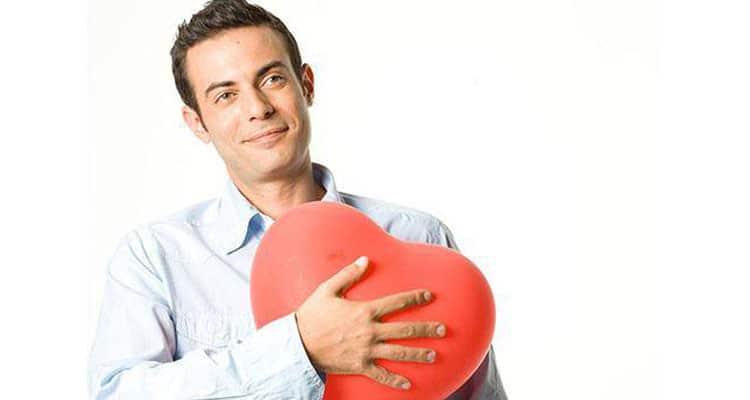 4. Examine your approach
If you want to know how to turn around a rejection from a girl then you need to introspect on what you could have done wrong? Were you a bit too cheeky? Or did you come out as under-confident? Did you seem too much in awe that put her off (remember girls, though want attention still like men who are not all over them like puppies)?
Or were you almost aggressive? Were you all about yourself or were you interested in her and more importantly listening to what she was saying. Was it something about the way you proposed that she doubted your intention? Trace the steps you took and try and deduce what could have possibly gone wrong.
If the two of you have common friends maybe you could take them in confidence to get an understanding. Work on your approach and come up with a strategy to woo her, and this time tell yourself you will be better.
5. Respect her despite the rejection
Jog your memory, what if she did give you a reason for rejecting you. But more importantly, make sure you treat her with respect even after. Respect is actually a very attractive quality that women instantly take on to.
She is bound to think of you as a gentleman if you not only respect her decision but also don't try and put her down because of her decision. Do not bad mouth about her to your friends or anyone, do not call her pricey or simply run her down because she has rejected you. Your ego may be hurting but do not let it make you petty.
Here is a piece on why men can' take 'no' and behave in ways not conducive to their own well being thereafter. Besides things always have a way of going around, someone is bound to rat you out and then you will have no further chance with her.
Another way you can show respect is by really listening to her without feeling the need to impose your feelings on her sand by respecting the space she wants from you.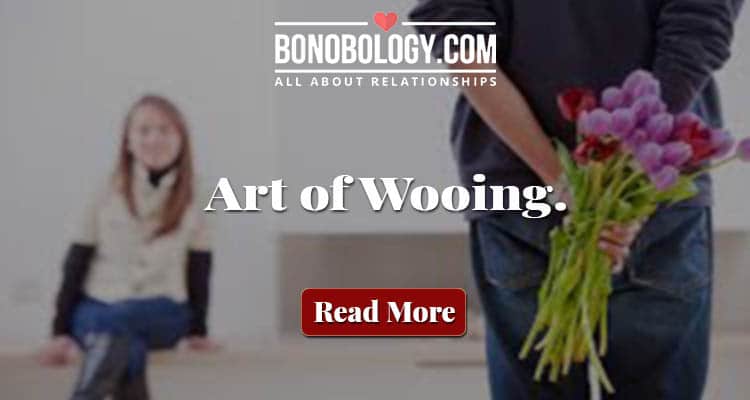 6. Learn to accept her decision
The basic step in the process of winning over the girl who rejected you is accepting her decision with an open mind, even if your heart hurts like crazy! If her answer is no, the second time around too, do not harp on your feelings.
Give her space to rethink about you. Maybe she needs to date a few people before she realizes your worth? Maybe being desperate at times just cheeses off girls. The most emails we get are from girls who think that such guys are creepy. Also, they start thinking categorizing you as 'controlling' than your chances will shrink down to nil!
Do not irritate her or seem too needy. The Internet is flooded by how Bollywood romanticizes stalking and those days are gone and done with. It is not seen favourably at all. Respect her decision and do not ask her out again right away. Do not stalk her, if you do, you are finishing off all your chances.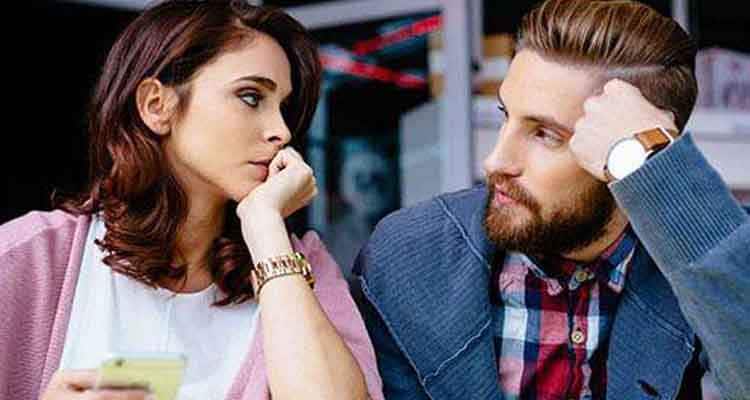 7. Align your interest with her interests
When you do approach the girl again, it is important that you bring to use all the knowledge you have gained about her. She likes six packs, hit the gym and post a thing here and there so she knows about it.
She likes movies, try and get her genre and watch some of those so that you will have common topics of discussion. She likes music, develops an interest in that.
She is a foodie, become a master chef. You get the drift right? The next time when you do ask her out and if she agrees, you should know things that help the two of you hit it off! Find out about her interests and try incorporating them into your life and know what dating actually means to a woman.
Related reading: 12 Signs It's Time to Stop Pursuing the Girl You Like and Back Off
8. Be patient
As rightly said, "Patience is the key to success" so you must inculcate the virtues of patience in yourself. You cannot expect to change someone's feelings towards you in a fortnight. So give her some time to think about it because maybe all of a sudden you approached her and she rejected you without knowing her true feelings.
As a girl wrote to us, 'Sometimes you have to intuit it. Girls are not stupid. We do not forget when a guy has expressed his interest. If we reject initially that means please leave me alone for now, but I will not forget that you are interested.'
Initially putting yourself out there, exhibiting your best qualities and gaining her trust would work. Wait for the right moment to approach the love of your life once again. However, if you still fail to woo her, then do not get disheartened and take the defeat maturely. There is always the next girl and then the next. There is someone out there who will reciprocate your feelings happily and genuinely. So keep fighting and trying your luck in the gamble of love.
FAQs
1. What to say to a girl who rejected you?
Take the rejection with dignity and tell her that it does not always mean that a person has to like you because you like her. If you want to give your feelings another chance, stay friends with her.
2. What to say when a girl rejects you over text?
When a girl rejects you over text tell her the same as above. But also add that you would like to continue to have the friendly chats if she is okay with it.
3. Should you stay friends after rejection?
You want to woo a girl even after she rejected then staying friends is important. She would get to see how you acknowledge the rejection with dignity and did not let it come in the way of your friendship. She might start liking you then.
Strictly avoid thoughts of suicide when you face rejection in love