I am a 40-year-old woman married for 16 years and having an affair for the past five years (with a married man who is younger than me). I look just 30 but still my hubby has no interest in me. He never had. We never had a fulfilling sex life. In the last 2 years he even developed erectile dysfunction and is not even bothered about getting it treated. I am in a sexless marriage.
I am in having an affair in a sexless marriage
The man I love is a super hot person and I do let myself loose with him. We meet almost once a month. He helps me to save my marriage as well as my sanity. My hubby is a great father and family man. He takes very good care of me but when it comes to sex he avoids me. I feel guilty when I see him care for me but justify my affair to myself when I am mad for sex. I love both my men. Does sexless marriage lead to affairs or is it something else? Is there anything that I can do to curb my natural sexual desire?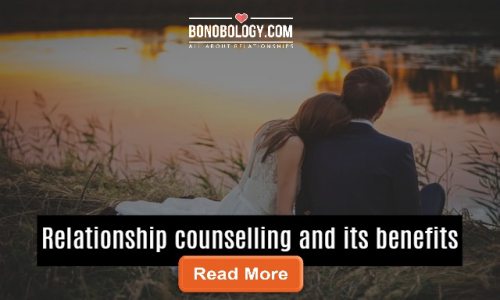 Avani Tiwari says:
Hi!
You must sit with yourself and sort out your own priorities. [restict] You can try talking to your husband and find out if there's any reason he's not willing to do anything about his perceived lack of interest in sexual activities. Gently make him understand that it's one of his responsibilities to take care of your physical needs as well. Make him understand that you love him and respect his decisions and would be willing to stand by him in whatever treatment he has to undergo.
Meanwhile, you can always fall back on masturbation. An extramarital affair comes with its own set of problems and is never advisable. Remember to weigh the cost benefit ratio of such a relationship. Finally, it'll be your decision but it's likely to affect many lives.
[/restict]
Everything you wanted to know about sexless marriages but were too afraid to ask