Carmen was trying really hard to boost Olivia's morale. But the moment she uttered the words, "There is plenty of fish in the sea," Olivia just rolled her eyes and snorted. Being a kind person and gorgeous to boot, Olivia never had a dearth of men. What she lacked were partners who understood her alternative lifestyle dating choices. What she needed was the knowledge of alternative dating sites, cause Tinder was just not doing it for her.
So, is there anything better than Tinder? Yes, of course, there is. All the Olivias and Carmens out there, who are struggling hard to find like-minded lovers, we are here for you. Here is a compilation of alternative dating sites that cater to the niche, keeping their requirements into consideration. After all, love comes in all shapes and sizes and deserves its own alcove.
11 Alternative Dating Sites – Mainstream Is Not For Everybody
It comes as no surprise that, if you are an animal lover, then you would like to have a partner who is as passionate about animals as you are, because you know pets affect your dating life. If you are hardcore and like headbanging to death metal and your partner lands on your doorstep, with his boombox playing Sorry by Justin Bieber, then chances are you will hose him down.
It's not the poor guy's fault. He did try his best. Or maybe it was really too late to say sorry. Whatever the reason may be, you've realized that you are just too hardcore and the weight of trying to make it work is chipping away at your soul. It's time to explore these alternative dating sites. After all, you cannot always use Tinder for alternative lifestyles.
1. Gothicmatch: For the soul that is as dark as the night sky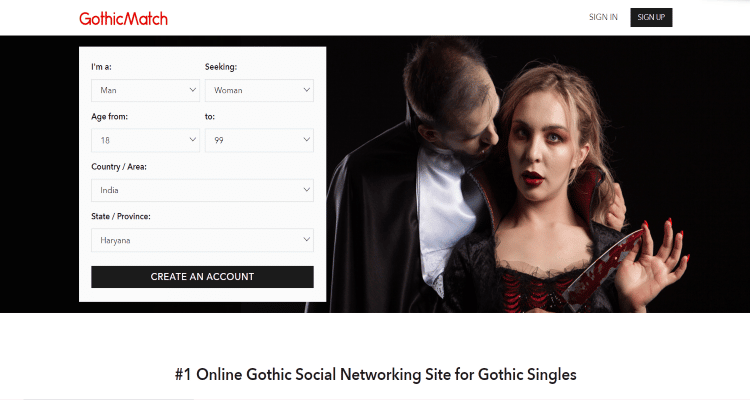 If you are a die-hard fan of The Cure and Bauhaus, then you know Goth and Emo are not just branches of rock music, they are a lifestyle of their own. If you are an Emo boy/girl and want to connect with someone who belongs to the gothic or emo subculture, Gothicmatch is the place for you.
One of the top alternative lifestyle websites of its niche, this social networking platform is user-friendly and is quite popular in the Gothic and Emo community. Not only can you meet singles who are interested in the same lifestyle and music as you, but also explore gothic date ideas that are fun, success stories, gothic fashion shows, and, my favorite, gothic tattoo shows.
Features
Offers customized search options
Profile photo uploads are manually approval by moderators to avoid fake accounts
Chats offer features like emojis and virtual gifts for better expression
You can rate user profiles to increase your chances of matching with that particular user
Related Reading: 5 Reasons To Get Matching Couple Tattoos Right Now!
Available on: iOS, Android, and browser
USP: Exclusively for people who live the Gothic and Emo lifestyle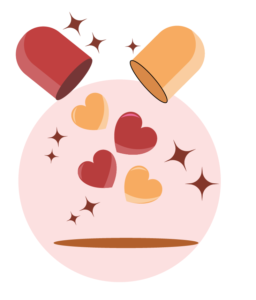 Get your dose of relationship advice from Bonobology right in your inbox
2. Punkdatingsite: For the punk in you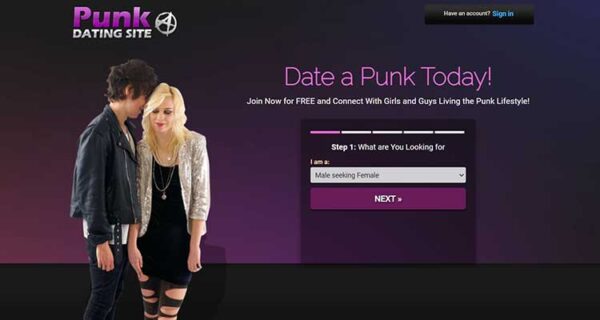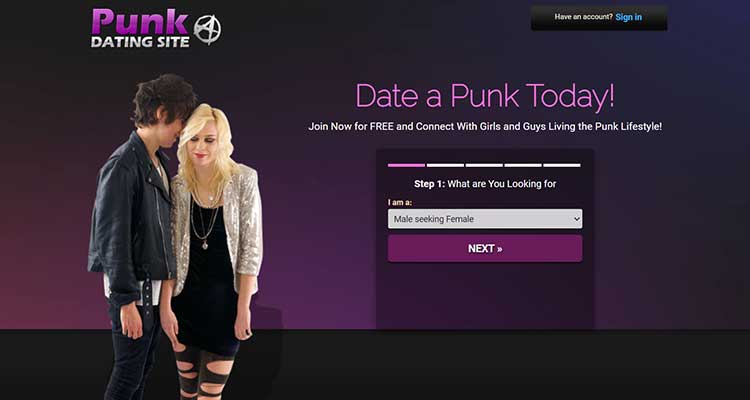 Punkdatingsite is one of the best alternative dating sites for, you guessed it, those who love punk rock music. This is one of those totally free alternative dating sites that allow you to connect with singles who are as passionate about punk rock as you are. Like Goth and Emo, Punk is a lifestyle too. Whether it's an old-time Punker who has been living the punk life for a while or young blood that has just joined the punk scene, all are welcome to sign in.
As one of the top punk dating sites, this platform offers you the option to find punkers in your area or through common interests. So, if you are a single gay Punker who loved The Ramones before they were famous and are looking for the love of your life, or a female Punker looking for someone to just flirt and jam with to American Idiot by Greenday, then your search ends here.
Features
Offers paid Priority Listing for you to be more visible to users
Uses an algorithm to identify users similar to your personality
Offers a group chat feature to talk to users currently logged into the session
Offers a webcam chat service for more accuracy
Available on: iOS, Android, and browser
USP: Exclusively for Punkers. Both, for hooking up and serious dating; LGBTQ friendly
3. Feeld: The place for exploration and acceptance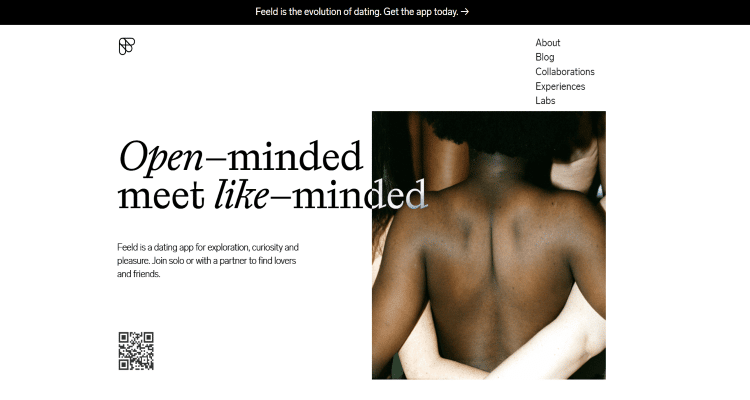 When you know yourself, you are empowered. When you accept yourself, you are invincible. When David realized he was attracted to both men and women, he was afraid his wife of 5 years might leave him. Yet, he decided to do the honorable thing and tell his wife, Brianna. As expected, Brianna was surprised, but not shocked. They talked and tried to understand David's romantic orientation and needs and that's how they discovered Feeld.
Feeld is a dating platform for both singles and couples. Free from judgment, this alternate dating site intends to help an individual explore their sexual identity. Whether you are dating multiple people at one time or identify as pansexual, you will find like-minded people here. With 20+ gender and sexual identities to choose from, as well as a safe space to create group chats, this alternative dating site has a free version too. Isn't it one of the most amazing alternative lifestyle dating apps to ever exist? So, what are you waiting for? Create an account now! 
Features
Offers more than 20 sexuality and gender identity options
Has a Group Chat feature for like-minded users to create communities within the app
Has a 'Desires' feature for users to list their intimate sexual desires
Available in English, German, French, Spanish, and Portuguese
Related Reading: 7 Signs Your Husband Is Gay, And 5 Ways YOU Can Help Him Come Out
Available on: iOS and Android
USP: LGBTQ friendly; perfect for couple dating
4. Her: Being proud, loving proud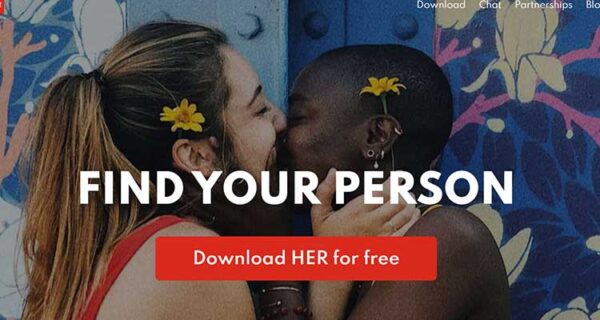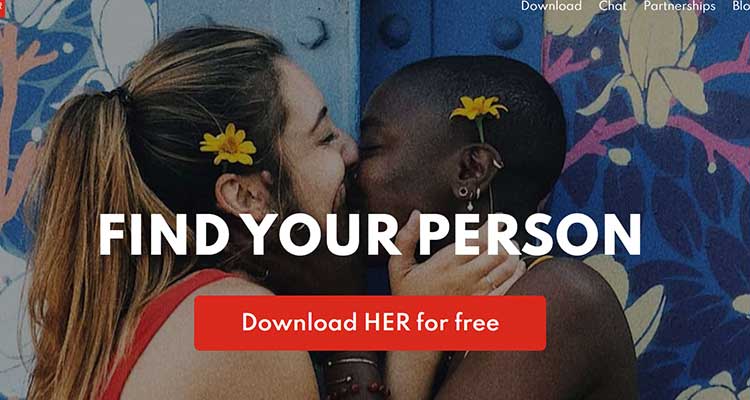 Are you tired of hearing women say things like, "I once kissed my sorority sister at a fundraiser, so I totally get it…" and "Are you going to hit on me?", or worse, men saying things like, "I bet I can change your mind" or "So, are you down for a threesome?", every time you tell someone your orientation? Well, Her has your back.
As the name indicates, this free alternative dating site's primary focus is women who identify as lesbian, bisexual, or queer. With more than 8 million users, this dating site is secure and very inclusive. Her also keeps you up to date on current events in the LGBTQ+ communities; you can attend events sponsored by Her and meet like-minded people online as well as offline. It's one of the best apps for lesbians with alternative lifestyle dating choices.
Features
Search for single users in incognito mode without anyone coming to know
Offers the option to go back to the profiles you didn't swipe right the first time
Has a Communities option to get a better feel of the kind of people available in your area
Has a detailed signing up criteria to ensure safety
Available on: iOS, Android, and browser
USP: Exclusively for queer women; extremely safe and secure
5. Bumble: The perfect place to connect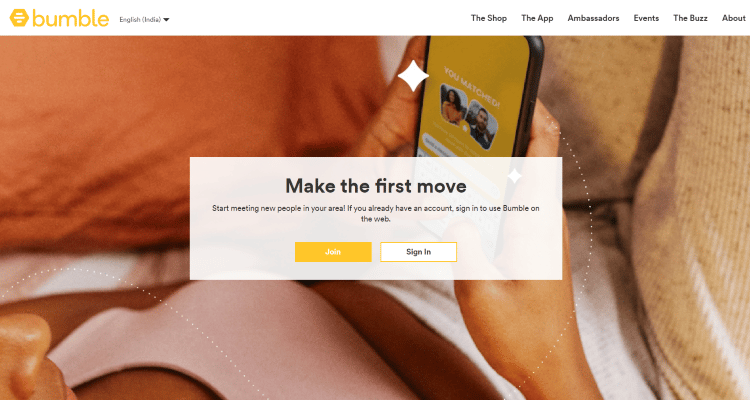 When Emily lost her father, she was devastated. After 2 years, Emily realized that time doesn't heal the pain of losing a parent, it just becomes more bearable. However, Emily could see her mother's struggles all too clearly. After 30 years of marriage, losing her partner, someone she loved so dearly, was taking a toll on her. Her loneliness was haunting her. Fortunately for Emily, Bumble came to their rescue.
If you are over 50 and prefer quality over quantity, then Bumble is one of the best alternative lifestyle dating apps for you. Bumble is a highly secure platform that has a decent verification process that disallows spamming, perfect for those who are above 50 and looking to date. Being a woman-centric dating app, it gives women the opportunity to make the first move.
This alternative lifestyle dating site's free version is equally handy in helping you find a partner or a friend as well as help build work connections. While you register, the app gives you 3 options to choose from: Dating, BFF, and Bizz (business). So, if you are looking for love, friendship, or ways to advance your career, Bumble is the site for you.
Features
Allows only the female gender to make the first move
You can extend the 24-hour window by paying a fee
The Bumble Bizz options allows you to expand your professional network
Play in-app games while on a virtual date through the 'Night In' feature
Available on: iOS, Android, and browser
USP: Women-centric. People of all ages are welcomed. Career oriented.
6. Grindr: The granddaddy of all alternative dating sites
Grindr needs no introduction. Launched in 2009, it is one of the first totally free alternative dating sites that moved away from mainstream straight dating to championing love for the LGBTQ+ community. This all-male social network site has been the platform where thousands of men have found their perfect gay love story.
One of the simplest and easiest to use alternative lifestyle websites, Grindr has been a trailblazer in using geolocation to help users access suitable matches in their vicinity. Though there is an ad-free paid membership, you can unlock almost all the features of this app without paying, by watching ads instead. With 500+ LGBTQ-themed stickers, interesting profile details, and saved phrase options, this app makes sure you have fun in your hunt for love.
Features
Offers a grid view profiles instead of the swipe right or left option
You can add a profile to your list of favorites so you don't lose them
Offers a group chat facility for users to break the ice
Offers several filter options to ensure your type of match
Related Reading: A Magical, Musical Marriage
Available on: iOS, Android, and browser
USP: Exclusively for gay men and LGBTQ+
7. Tastebuds: When music is life
If music can get you out of a mental rut or if you have a song for every little situation, then music is more than a combination of pleasant-sounding notes to you. Music has always been that one thing that brings people together irrespective of their origin, tribe, creed, or political view. When you are at a concert, you are neither Kate from Ireland nor Saeeda from Turkey, you are just two people who really love Coldplay.
If you're tired of using Tinder for alternative lifestyle dating choices, it's time to diversify your choices. Tastebuds provides you with a beautiful platform where you connect with people based on your taste in music. Be it sharing songs or discovering new music, you can do it all. If your idea of a fun and romantic thing to do is to listen to music till 4 am or to go to concerts together, you don't need to look any further.
Features
Offers a massive collection of music from across genres
Has a 'Soapbox' option to find group threads and discussions on various topics
Offers a 'Questions' section for the entertainment of users. You can answer random questions about yourself after which the app shows users with similar interests
Offers a 'Bored' option where you get to investigate profiles that do not have a profile picture of the user
Available on: App store and browser
USP: Connect over music; share songs to find like-minded people.
8. DateMyAge: The mature alternate dating site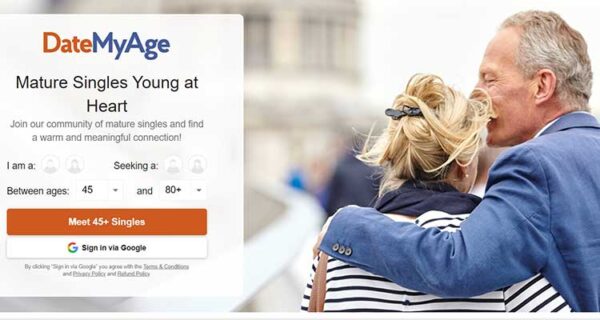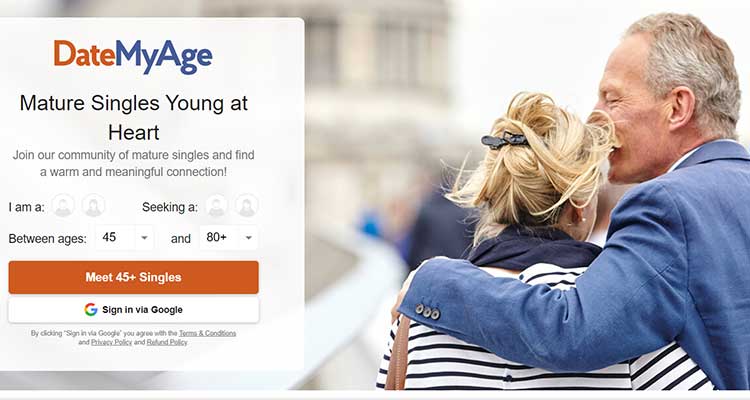 DateMyAge is for people who know what they want from life and their partner. If you are in your mid-40's and are looking for a meaningful relationship, then this is the place for you. Even though it is primarily a website for older individuals, people in their 20s and 30s also join in. This site gives you the feeling of being on a social network rather than a dating site, making it popular amongst the younger generation.
This is one of the alternate dating sites free for both iOS and Android users, where you can connect with people based on your preference and likes. Of course, nothing in the world is really ever free and certain features unlock when you go for a paid membership but you will never feel pressured into doing so. Therefore, go ahead and explore one of the best alternative dating sites for singles!
Features
Offers the option of video and live-stream video chatting
Offers advanced search filters based on your preferences
Has a 'Let's Mingle' feature to chat with several matches at once
Has a detailed member verification process in place
Available on: iOS, Android, browser
USP: Easy to use, primarily for people above the age of 40, but one can find younger people here too
9. Gothpassions: The name says it all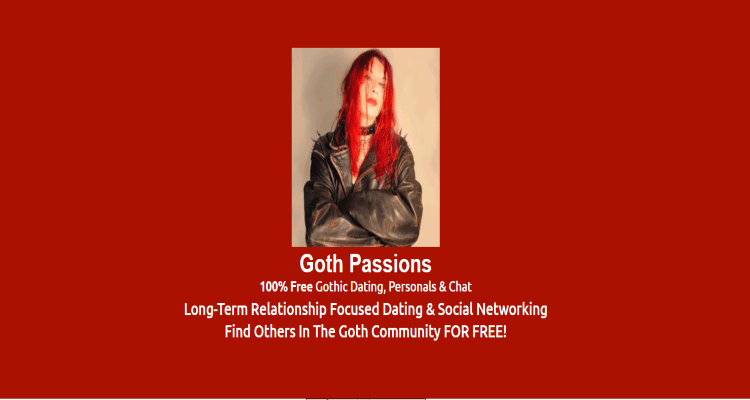 If you have a passion for all things gothic and are searching for an alternative to Tinder, then this is the perfect dating site for you. Gothpassions provides the perfect platform for people who follow the Goth lifestyle and are searching for other people who share the same interests as them.
With a plethora of Goth forums, blogs, communities, and fun activities to choose from, Gothpassions makes you feel welcome. Now that you have found your perfect community, can love be far behind?
Features
Browse through different groups to check for common interests
Advanced search options
Offers the option of live chatting
Can report spam profiles or block users from contacting you
Related Reading: 50 Best Halloween Costumes For Couples
Available on: iOS, Android, and browser
USP: For people who love all things Goth
10. Altscene: When mainstream is killing you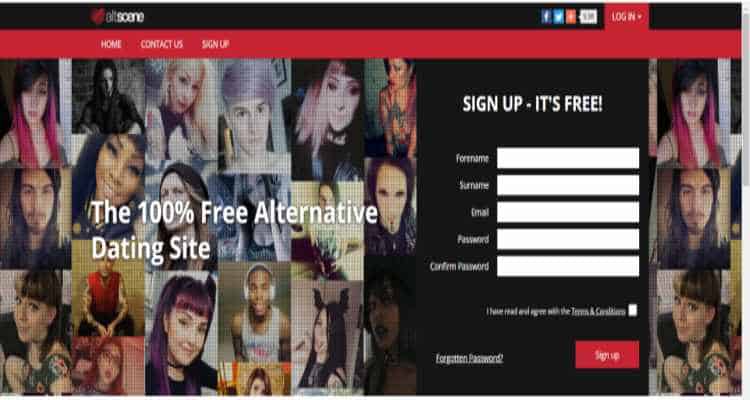 If you have been searching for punk dating sites or are a metalhead and looking for someone who shares the same interests and alternative lifestyle as you, look no further because you have arrived at the mothership. According to dating experts, Altscene is one of the best alternative dating sites out there.
Whether you are a Punker or an Emo girl or a Goth boy, you are bound to find someone who appreciates your belief system and core values. With an unlimited messaging allowance even for their free membership, Altscene does not lure you into paying for connecting with people. All one really needs is a place where one can be themselves, right? Well, that's exactly what Altscene is all about.
Features
Offers forums where you can post anything you want
Upload as many photos as you want and create an album
Offers chat rooms to connect with the community
You can see who has viewed your profile
Available on: iOS, Android, and browser
USP: 100% free alternative dating site
11. Coffee Meets Bagel: Too cute to resist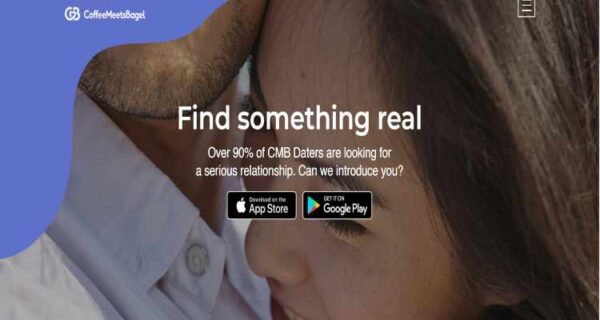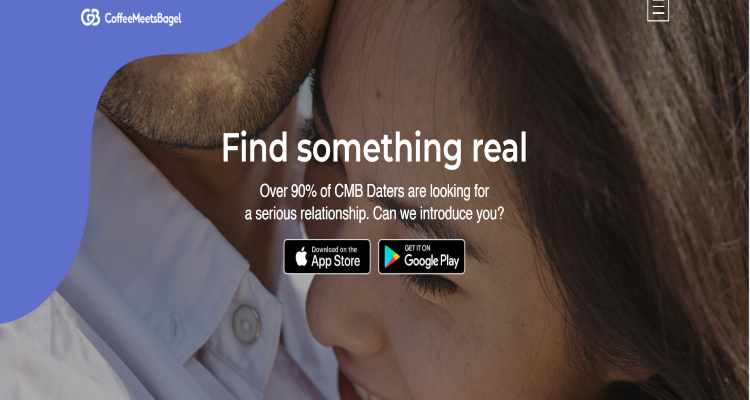 This list would not be complete if we didn't mention Coffee Meets Bagel – literally one of the best alternative lifestyle dating apps to ever exist. We all know that endless swiping can get mind-numbing and a bit superficial after a while. Free for Android and iOS, Coffee Meets Bagel is one of the top international dating sites and provides freshly curated matches (Bagels) every day at 12. Be it for hook-ups or long-term relationships, straight or queer, this platform welcomes all kinds of love and lifestyles.
While men get 12 bagels every day to like, pass, or superlike; women, on the other hand, only get matches that fit their criteria and who have already liked them. Coffee Meets Bagel has a high woman-to-man ratio of 60:40. Now isn't that nice? But don't linger too long as you only have 24 hours before the match disappears and 7 days to exchange numbers or go on a date. So what are you waiting for? Grab that Bagel before it goes poof!!
Features
Upload multiple photos
Receive messages from only those user profiles that you like
Has an algorithm for custom matching in place
Earn some money in app currency through activities
Available on: iOS, Android, and browser
USP: Woman-centric, safe, and user-friendly
12. eHarmony: For life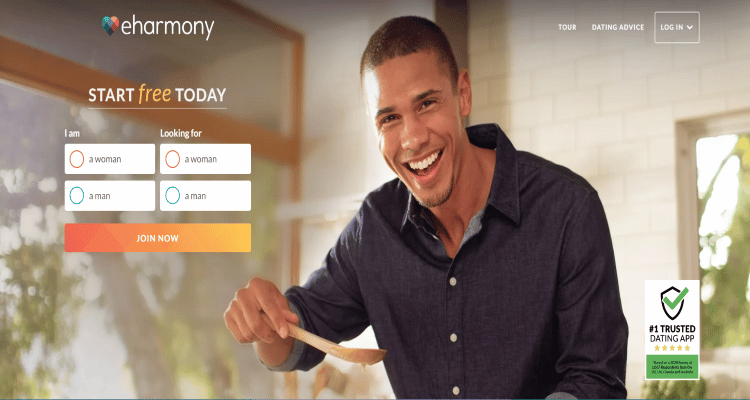 eHarmony is not just about uploading your photographs and adding a short bio. It is about getting into the nitty gritty of the qualities you want in a partner. The dating site requires you to fill out a compatibility questionnaire so that they can filter the bad options and show you the best ones according to your taste.
They won't bombard you with matches throughout the day. The site will only send a few options so that you can properly consider them and decide whether you wish to pass or accept. There are no fake accounts as it verifies the information provided by the person like their name, age, and city to save you from being catfished or fooled. One of those awesome alternative dating sites providing harmony all the way!
Related Reading: 13 Major Disadvantages Of Online Dating
Features
Uses algorithms to match users with people based on their compatibility quiz results
Offers customizable filters to look for matches based on your dating preference and personal information
Uses a service called RelyID to verify accounts
You can add people to your list of favorites and also browse profiles outside of your preferences
Available on: iOS, Android, and browser
USP: Safe and user-friendly, great for those looking for long-term commitment
13. Match: The gold standard
Match is considered the gold standard when it comes to dating, thanks to its comprehensive features and diverse user base. They also have filters for your lifestyle habits and music preferences. One of the best things about this dating site is that you can view and browse profiles anonymously, which means that the person whose profile you view will not know anything. There are no fake accounts as the site has a strict verification process in place.
Features
Offers 'Compatibility Percentage' by listing the best matches according to your preference
Offers the option of 'Reverse Matching' keeping in mind your preferences as well as those of the users you like
Has the option of 'Match Events', where you can interact with singles in person
Offers 'Match Guarantee' through which you get your money back if you don't match with anyone within six months
Available on: iOS, Android, and browser
USP: Safe and user-friendly, anonymous browsing
Finding love has always been complicated. And when you choose an alternative lifestyle, the complications become ten-fold. It's good that the world is recognizing and appreciating individuality and making space for it in our everyday lives. People are more understanding and accepting of other choices. As they should be. After all, that's what makes the world so beautiful.