The internet is a wild place. A simple click of a button can get you whatever you need: electronics, clothes, food, groceries, even friends and relationships. There are a plethora of apps you can use to talk to strangers and where you can meet like-minded people and make friends. This is especially helpful in today's world where social interaction has become limited. The old-school ways of going out and meeting people have become redundant.
However, privacy is a crucial factor. When chatting with a stranger, you need to be assured of encryptions to avoid your personal information being leaked. We have made a list of the 15 best apps to talk to strangers which are safe and can give a boost to your romantic life. 
Absolutely Free Apps To Chat With Strangers
Strange as it may seem, talking with strangers is a novel concept. But this is happening quite frequently nowadays. Once hard to imagine, but thanks to these apps, a complete stranger could become your best friend. Another might assist you in managing a crisis when you are emotionally down, bored, lonely, or need advice. However, never, ever, reveal private information while you chat with strangers. This could include your financial reports, medical records, and other personal information which can be used against you.

And now, here's presenting you the list of the best apps to talk to strangers: 
1. Omegle 
Platform: Android 
Cost: Free 
Omegle is a great tool for meeting new people and making friends all around the world. Hundreds of millions of people use this platform daily. It has several features that distinguish it as one of the top apps. It allows users to filter connections according to their preferences.
 It also gives users the option of using a filter to connect with people in their own country. It has a stringent privacy policy which makes it one of the safest apps to chat with strangers. With Omegle, you can meet a potential love interest or your new best friend from the comfort of your couch. 
Related Reading: Addicted To Dating Apps: Why Can't We Stop Swiping?
Features: 
Get connected with people throughout the world
Apply different filters to get connected with specific people
Interact with people within your country or outside your country
2. Meet Me 
Platform: Android, iOS
Cost: Free 
When it comes to finding apps to talk to strangers, Meet Me proves to be highly user-friendly. It is an Android and iOS app that allows you to quickly connect with individuals all around the world. It is one of the best apps to chat with strangers available on the internet, with a large number of active users. 
Once you set your profile and hobbies, Meet Me takes care of connecting you with others who share your interests and preferences. You can also provide a bio in your profile to assist people in understanding you better.

So if you are wondering, "When will my soulmate meet me?", maybe you should start chatting and flirting (wink wink) on this app.
Features: 
Compatible with iOS and Android 
150 million active users added every month 
This app to talk to strangers allows you to filter people according to your interest 
3. Anonymous Chat
Platform: Android
Cost: Free
Anonymous Chat is a basic and easy-to-use tool for chatting with strangers. It has a straightforward and user-friendly UI. You may use it to filter users based on their age, location, and preferences. You can connect with the users of your choice by using these filters. You can use its search option to find folks who share your interests and desires. Its location feature allows you to connect with all of the users that live in your immediate vicinity.
Features: 
The app is basic and straightforward to use
Interactive and user-friendly interface
Users can be filtered by their age, location and preferences.
Make friends with other people in your area.
4. Moco 
Platform: Android, iOS
Cost: Free 
Amongst the pool of apps for online free chat with strangers, Moco stands out. Moco is a versatile and one-of-a-kind software with a wide range of settings and features. It allows gamers to upload photos and videos to their profiles if they so like. 
It also has a fantastic function that uses your location to link you with other nearby users. It will display all of the people in your immediate vicinity for you to choose from and begin speaking with. It gives you the choice of linking your Facebook account to it or creating an account with your email address.

This app opens up the possibility of meeting interesting people near you whom you might not have come across otherwise. Use this fun app to talk to strangers and meet people who are unique and interesting. 
Related Reading: 9 Best Long-Distance Couple Apps To Download NOW!
End to end encryption 
Connects to Facebook 
Easy to use 
5. Whisper 
Platform: Android
Cost: Free 
Another intriguing software and our favorite in the list of apps to talk to strangers that allows you to interact with strangers and meet new acquaintances all over the world is Whisper. It has a unique feature that acts as a filter, sorting out all the nonsense. Whisper allows you to send a text to everyone you choose then they will be able to inbox you and talk with you directly. And the best part is, you can be anonymous. 
This tool is one of the best for an online stranger chat because it connects users with others who share their interests and tastes. You have complete freedom to write whatever you want, whether it's a remark, a question, or a secret. There are millions of users from all around the world who utilize it.  Whisper your secrets to whoever you want without worrying about them being revealed. 
Features: 
Safe to use 
Connect with millions of people 
Filter the location 
6. Chatous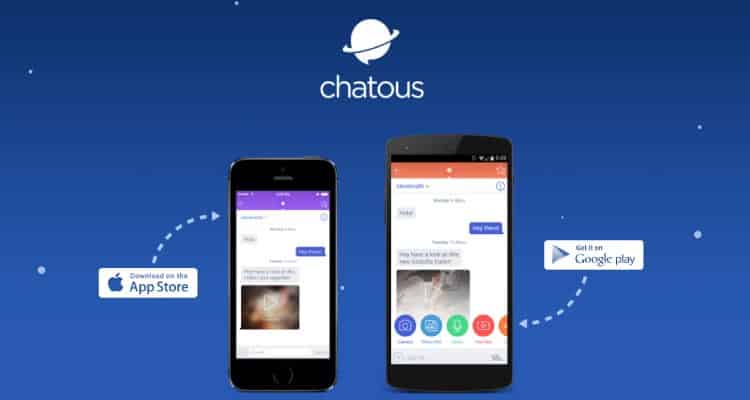 Platform: Android, iOS
Cost: Free
Striking up a conversation in person can be intimidating, That's why apps to talk to strangers are a lifesaver. Once such app is Chatous.  It's one of the greatest apps to talk to strangers with and shares similar features with other well-known social networking sites. This software can help you connect with a variety of people in a short amount of time and with such ease too. It enables users to exchange photos while conversing with other people. 
This private app is one of the best chatting apps because it protects your privacy by deleting all chats after a certain period of time, preventing any further issues. Chatous has a user-friendly UI that makes it simple to use for everyone. This program will propose a list of people to connect with based on the information you provide in your profile. It also allows you to add tags to certain topics.
Features: 
Text, photographs and videos can all be shared with others
Make contact with millions of people
Chat with others who share your interests
The interface is user-friendly and simple to use
7. Telegram 
Platform: Android, iOS
Cost: Free 
Telegram is one of the most extensively used apps for staying in touch with people all over the world and also one of the best apps to talk to strangers. It not only enables you to communicate with others, but it also assists you in keeping your discussion secure and private. Its ability to make your communications disappear after a certain amount of time sets it apart from other texting apps. 
One of the most appealing features of this software is its ability to form groups of up to 200 people. This app's chat is always encrypted from start to finish, preserving your privacy and keeping all of your conversations safe. You can start a romance without worrying about people finding out. Yes, that also means you can even securely flirt with strangers. 
Features: 
Safe to use 
Makes communication disappear 
8. Sweet Chat 
Platform: Android
Cost: Free
Dating apps can be tiring because many people come there with a fixed intention which may not always be what you are looking for. However, there are online stranger chat apps where you can initiate a harmless conversation and, if you feel the chemistry, take it to the next level. One such app is Sweet Chat.

Sweet Chat is yet another wonderful platform to meet new people, become friends with them, and even fall in love with them. This is a fantastic app to chat with strangers that lets you make calls and communicate, transfer multimedia assets like photographs, movies and voice recordings, and much more. 
Before proceeding with any of these choices, both users must agree to communicate with one another. You can't start a chat without the other person's permission. As a result, it's a secure site where no one can randomly start texting you without your consent. Sounds perfect, doesn't it? 
Features: 
Find new people to add to your friend list
Send genuine presents, including cash rewards.
Can share multimedia items such as photographs, movies and voice memos 
9. RandoChat 
Platform: Android, iOS
Cost: Free 
RandoChat is an online, free app to talk to strangers that include all of the features of Chat Roulette. It will not let you down. It links you with a diverse group of people all around the world without the need to search or filter them. It pairs you up with other users at random. 
To start conversing with them, simply press the button. It allows users to exchange a variety of multimedia items, including photographs, movies, and other types of files. Users can also use video calls to communicate with one another. It does not require any information for you to begin.
Many people out there are introverts and have a hard time making friends. This does not mean that they shouldn't have a social life. Meet people who are just like you through RandoChat and you might find someone who dislikes parties and gatherings as much as you. 
Features: 
After everything has been viewed, it will be removed
All types of multimedia files can be exchanged
Video calls allow you to communicate with others
No need to fill out any forms.
10. Tagged 
Platform: Android, iOS
Cost: Free     
While chatting with strangers sounds like a modern concept, many people have been using it for over a decade to meet and interact with people. As borders and distances grow, these apps have become more relevant. One such app to chat with strangers is Tagged. 
Tagged is a social discovery website that was inspired by Facebook and it allows individuals from all around the world to connect with one another. It allows users to create profiles and make friends from practically anywhere. 
This network has developed tremendously since its inception in 2004 and now has over 300 million users. You may also upgrade your Tagged account to VIP membership and see who's looked at your profile. It also allows you to see if the person who received your message has seen what you sent them.    
This means you do not have to be wary of being ghosted, because you can see if the person is reading your messages or not. 
Related Reading: 10 Private Couple Messaging Apps For Secret Chatting
Features: 
Easy browsing and searching section 
Can also be used for dating 
Filters to find people nearby 
11. Connected2.me 
Platform: Android, iOS
Cost: Free 
Do you wanna stay connected to people near you? Then this is one of the best apps to chat with strangers and keep in touch. 
This lighthearted and cheerful, anonymous messaging service accepts social network features and integrates them into a single app. Create an account, then use the main interface to search for individuals to talk to. 
It may hold as much or as little information as you desire, making it simple to share details with friends and family. The Connected2.me experience is safe and secure, and it allows you to meet new people from all around the world.
The anonymous social network exists, and you can join it! Connected2.me is a free app that lets you meet and speak with individuals from all around the world without letting them know who you are. They won't be able to recognize you, because the chat masks your identity fully. From there, you can communicate with a large number of people.
Features: 
Chat without revealing your identity 
Safe to use 
12. Holla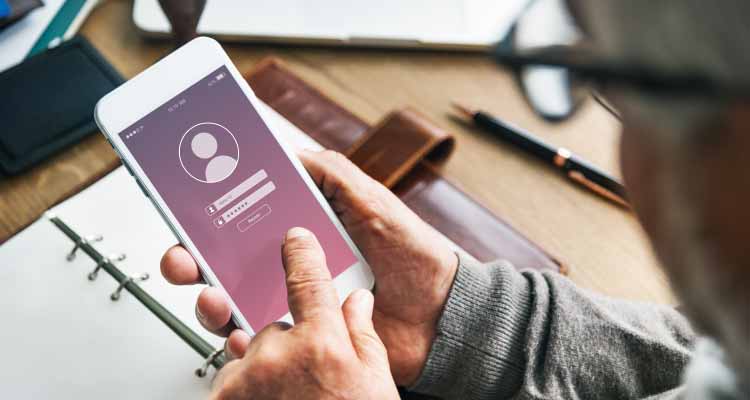 Platform: Android
Cost: Free 
Secrecy can be exciting. Sometimes you just want someone to talk to, without any fuss of having a title attached to it. This is why Holla is one of the best apps to talk to strangers. 
It is a great anonymous chat app with video chat options available too. Instead of messaging, you can use this software to establish a live video chat with strangers. This software is quite popular among people of all ages. Furthermore, nearly 10 million users have already praised this app.
Most importantly, the Holla platform does not encourage users to engage in illegal behavior. This implies you won't be able to utilize offensive language, adult content, or other offensive content on the platform. Holla is a good pick if you're searching for a solid app to talk to strangers or are simply looking for a harmless flirting experience. 
Features: 
Free to use 
This app's user interface is simple and attractive
Helps locate people who meet your requirements and share your interests
This app to talk to strangers lets you adjust the randomization process and other parts of the conversation to some level
13. Wakie Voice Chat 
Platform: Android, iOS
Cost: Free 
Wakie resembles a standard social networking and communication platform. The software works like this: we give a chat topic to each field and random users emerge to start the conversation. It also offers other features, such as the ability to set an alarm or ask third-party inquiries.
If you want to meet English-speaking, try the Wakie Voice Chat app, which allows you to meet people from all over the world. Wakie Voice Chat is a free app for talking to strangers that has no adverts and no in-app payments to unlock its other features.
If you are not the kind of person who likes to text (we get it), Wakie is the perfect chat with strangers app for you because you can escape the hassle of deciphering messages, wondering "What did they mean?", and instead, jump directly to talking. 
Features: 
No advertisements or in-app purchases
Hide your personal information
Allows you to chat, call, study, teach, and share.
14. SweetMeet 
Platform: Android, iOS
Cost: Free
Chatting with strangers does not need to be limited to searching for friends. You can also use these apps to chat with strangers who can become great partners. Do you wish to meet people from other countries? Are you seeking a boyfriend or girlfriend? Are you looking for a partner for your next event? If you want to meet new individuals in your area, SweetMeet, which focuses on all types of relationships, is a good option.
This is one of the best apps to chat with strangers and is safe as well. However, you must submit your name, age, and gender to use the app. SweetMeet is free software with adverts and in-app purchases that allows users to buy virtual presents to send to their friends through the app.

There is no hassle, the interface is user-friendly, and the name itself suggests that this app could help you begin a sweet and romantic story of your own. 
Features: 
Free to download 
Offers private chat rooms

15. Frim 
Platform: Android
Cost: Free
Maybe you want to chat with a person you know, but do not want people to find out or maybe you want to keep your love life low-key and hide your new romance from your parents. Whatever your reasons, Frim is a fantastic alternative for those who want to keep their chats secret and anonymous. Messages sent through the app are encrypted on your phone and only the recipient can read them. This ensures that your communications are safe and secure. You can also set an age limit to bar people less than a certain age from contacting you.
Related Reading: Where To Meet Women? 12 Best Places To Meet Women – Outside Of Dating Apps
Also, Frim does not save any of your data, so you can be assured that your sensitive information is safe. Chat away all night or share your deepest, darkest secrets. Everything will remain safe with the app. 
In case you wish to meet, you can also use the app to share your position so that others can quickly locate you.
Features: 
Available for download and use at no cost
No commercials, so no distractions or interruptions while speaking to others
Privacy protection: does not collect or keep personal information about its users 
Delete communications at any time using self-destructing text and voice messages
Is Stranger Chat App Safe?
Apps to chat with strangers can be a scary concept. Since there are countless scandals of data leakage, being wary of your privacy is justified. The majority of the apps in this article are listed because they follow a meticulous privacy policy to ensure that the data of their users remain protected.
While the apps maintain privacy, your privacy is in your own hands. As mentioned in the beginning, do not disclose private information. If you share your contact number or address with someone you meet on the app, ensure that you trust them first.
It is basic human nature to want to connect with new people and to make conversation with them, after all, man is a social animal. It is no longer a significant concern in today's digital society that one can effortlessly start chatting with strangers and communicate with people all around the world. The finest apps to chat with strangers on this list can let you make friends from all around the world and communicate with them without jeopardizing your safety or privacy, and that too without leaving your couch. Choose any app that meets your needs and expectations, and begin communicating with the rest of the world.
Things Guys Do On Dating Apps That Instantly Creep Women Out
Ask Our Expert
You must be Logged in to ask a question.