Erotica is a great genre when you find yourself in one of those moods. And while so many of us girls size down that particular genre to just one series of 50 Shades of Grey, I assure you there is much better, finer literature out there that can be classified as good erotica books to read.
It's not so often or that easy to come across good romance novels for adults, given that there are so many options.
10 Best Erotic Books You Must Read
Most people still consider reading erotic books as embarrassing or a dirty secret to be kept under wraps. Even picking an erotic book in a library is often done with caution since it might attract unwanted attention or some sort of judgment. But not everything about reading this genre has to do with one's sexual proclivities. And even if it does, you do you.
Why does erotica have to be classified as some kind of aphrodisiac and not simple creativity or fascinating literature? The best erotic books are truly an amalgamation of all these things. So if you're curious about this segment of literature that is all about making love, don't be shy.
There are many erotic books for women and men that you should consider trying out. You're going to love this list!
Related Reading: 30 Sexy, Dirty Text Messages For Your Boyfriend
1. The Crossfire Series by Sylvia Day
If you like romance series novels such as 50 Shades of Grey, then the crossfire series should be right up your alley. It's somewhat a better version of 50 Shades… written in a well-versed format. Yup, there actually are books dirtier than 50 Shades of Grey. This is one of the hottest romance novels. A hot and rich businessman and his young girlfriend and their love story peppered with erotic moments is the basic plot of the book.
What a lot of people liked was how from the very beginning the protagonists seemed to fit in with each other despite their individual tortured pasts. The depth of their characters and their emotions is possibly why so many people like this novel series.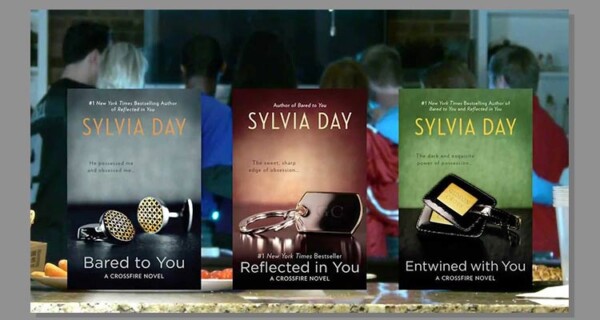 2. Exit to Eden by Anne Rice
A novel from the year 1985 that explores the theme of BDSM in a romantic setup. Again, the overall basic idea of the novel sounds like 50 Shades of Grey. The plot revolves around Lisa who runs an isolated BDSM resort. During the 'auction' of 'submissive slaves', Lisa is one of the first people to pick a submissive for herself. She shares an undeniable chemistry with Elliot, her submissive slave which eventually intensifies into love.
A sexual adventurer at heart herself, the book covers how Lisa and Elliot push each other's boundaries to reach the zenith of pleasure. At this resort and in this book, nothing is taboo and everything is welcome.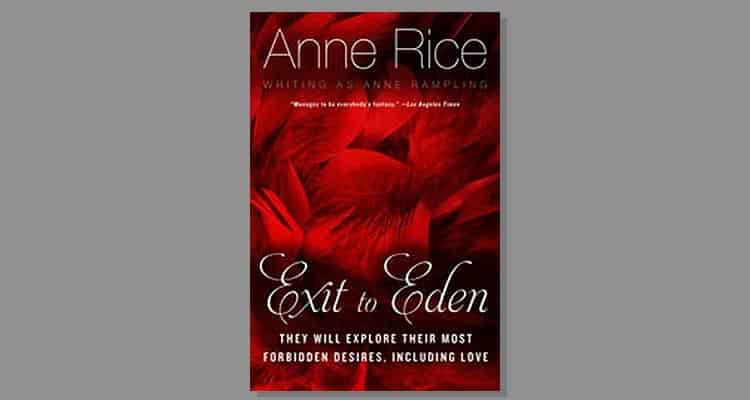 3. The Kiss Quotient by Helen Hoang
Steamy, sexy, and all things spicy – this is one of the most seductive books to read out there. A debut novel by Helen Hoang, its storyline is just as impressive as its phenomenal writing. Stella Lane has Asperger's Syndrome, which makes her want to practice her kissing skills, learn new types of kissing and get better in bed. This makes her hire an escort, Michael Phan.
What starts as a purely sexual journey, transforms itself into something much more. Other than the thrills of erotic pleasure, there is so much more that Michael makes Stella feel. We don't want to give you spoilers, but it only gets better from there.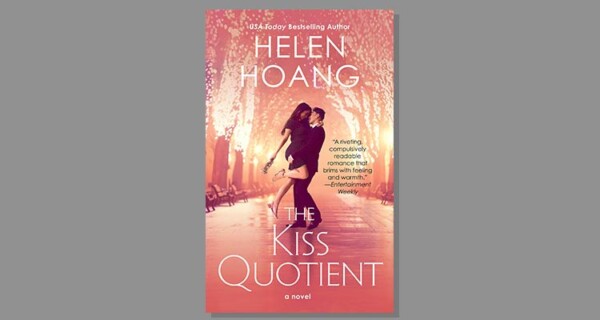 4. Night After Night by Lauren Blakely
Clay Nichols waltzed into the life of Julia and made her experience pleasures that she could only dream of before. Gripping all her senses night after night, he seems to be everything she ever wanted. However, there is danger involved and things just aren't all that simple.
Related Reading: 8 Signs With The Most EXPLOSIVE Zodiac Sexual Compatibility!
Being a woman with debts to pay, she's in bed (metaphorically) with some bad people who only need a chance to hurt her. Navigating her troubles, she juggles that and her sexual tension with Clay in this mix of an erotica and a thriller. She was a drug to him, he was the kind she never had – this is the story about fire and passion with some crazy detailing of fictional sex scenes.
5. The Sexual Life Of Catherine M by Catherine Millet
A brave account, reading through the pages of this book will make you grasp onto your sheets. Get ready for some truly nasty stories for this isn't a fictional account but an autobiography. The author unabashedly describes and sheds light on her sexual escapades and sexual exposure in this gripping novel.
Her graphic accounts will make you want to explore your own boundaries like never before. Three decades of sexual exploration encapsulated in 240 pages, this is one of the erotica books that entice women to understand the fallacies of female sexuality.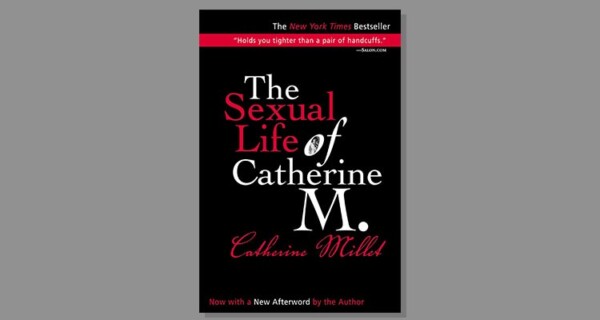 6. Addicted To You by Beth Kery
This book traces the story of a woman with years of pent-up passion inside her, who succumbs to the raw fiery passion that has been repressed all this time. The first book in a series called One Night Of Pleasure, this story truly shows you how one night can truly change you phenomenally.
An Irish movie director Rill Pierce moves to the countryside searching for alone time when he meets the seductive Katie Hughes. The two find themselves helplessly entangled within one another as Katie discovers a whole new side of herself. On our list of erotics books for women, we advise you against missing this one.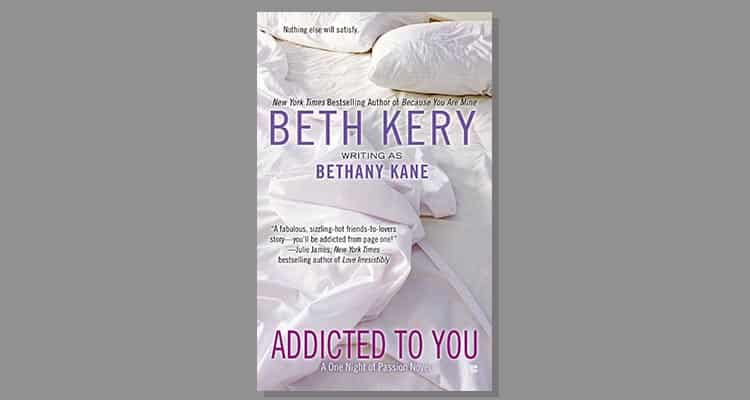 7. Temptations by Ivy Smoak
With on and off ratings, the jury's out on whether this indeed is one of the best erotic books out there. But we do guarantee one thing, that it's explicitly sexual. A scorching hot read, this book is about a teacher who falls for his beautiful student Penny.
Related Reading: What Is Mercy Sex? 10 Signs You Have Had Pity Sex
Penny, a young girl who normally follows all the rules, now has a secret to hide. Bewitched by professor Hunter, she instigates him to cross the line and meet her on the other side. So all those of you with a thing for teachers, grab your reading lights right away.
8. The Rose by Tiffany Reisz
Expect pure mischief for this is one of the best erotics books for women, no doubt about it. Lia receives an intricately decorated wine cup on the day of her graduation party. Decorated with roses, this beautiful gift is known as the Rose kylix, a cup that is far from being just something that one drinks wine out of. Used in the temple ceremonies of Eros, the Greek god of erotic love, this cup can bring many sexual fantasies to life.
Dared to try it out, Lia drinks from the cup and finds herself experiencing something she has never before. Unwilling to give it up, she tries to keep it from the hands of a guest at the party, August, only to find herself making a completely different kind of trade. You'll have to read this one to find out what happens next.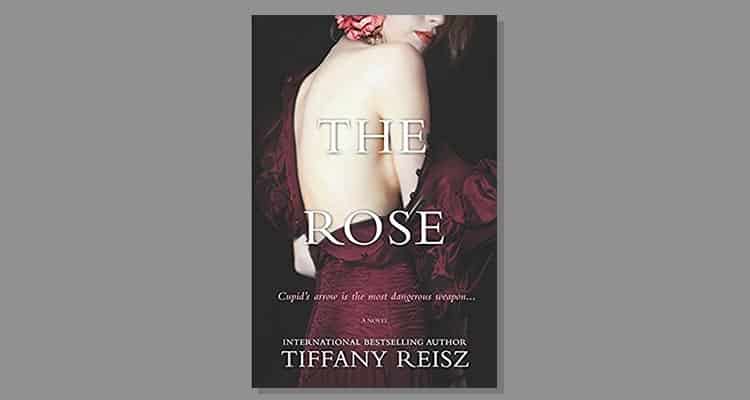 9. Saving Savannah by Krista Wolf
Anyone up for a foursome? If not, then you can skip this one. But if you're into that, there is no better book that we can recommend. A new girl in town, Savannah has just relocated to Salem in Massachusetts. Three hot movers help her unpack and get settled into her new place. But other than pizza and laughter, something else is brewing between the four of them.
But hot action isn't the only thing that this book offers. There is some suspense too that could possibly leave you on the edge of your seat. Three men who consistently share her body and her troubles, get ready for some steam and shockers in this one.
10. Forever by Judy Blume
Published in 1975, this book caused many controversies for the explicit nature of its content. But that's exactly why we think it's one of the finest erotica books to read for you. Let's go decades back with this one and explore some other books dirtier than 50 Shades of Grey. This story is about Katherine and Michael who meet at a New Year's party and fall in love soon after.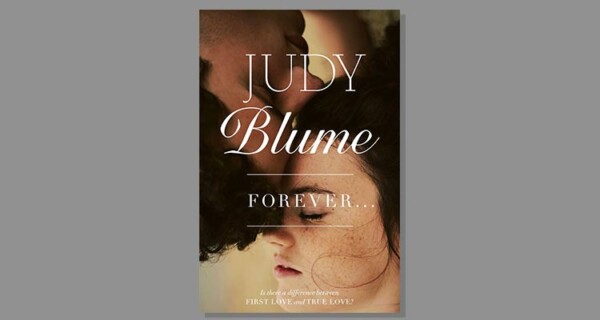 When forced to spend a summer apart by their parents, the sexual tensions intensify and have been finely written in this book that you do not want to miss. First love, losing one's virginity and all that comes after, this book about teenage sexuality might remind you of the good old days!
This list of erotica books that entice women and make them realize what they might be missing out on is a huge treasure chest for those of you looking for some kind of naughtiness in your life. So what are you waiting for? Hop onto that kindle or head to your nearest library to be blown away!
10 Best-Selling Relationship Books Couples Can Read Together