Teenagers these days are not into the same things as teens were a decade ago. Gone are the days when gifting teenagers was an easy task. In this ever-changing world, teenagers these days have become tech-savvy and find themselves most taken by and amused by gadgets. So for all the parents, and grandparents who are looking for tech gifts for teens, here is a list of quality tech products that your child will enjoy using.
Coolest Tech Gifts And Gadgets For Teens
Finding the right gift for an adult is not an easy task; finding the right gift for a teen? – only tougher. And to make matters more complicated sometimes they wish for things that leave adults scratching their heads in confusion. If you're looking for tech gifts for teens we've put together a great list of products for you.
1. Amazfit smartwatch
Wearable technology has been trending for the last few years. Ever since Apple came out with the Apple Watch in 2015 the entire wearable tech industry has seen a major shift in consumer interest. If you're in search of cool tech gifts for teenage guys then this Amazfit smartwatch is the right choice for you. This feature-packed smartwatch has everything a teenager could possibly need from more than 70 sports modes for activity tracking to stress tracking.
Built-in Amazon Alexa and GPS
14-day long-lasting battery
All-round health management with a dedicated app
Thin and light to wear for daily use
AMOLED display with smart notifications that sync with your phone
2. Skullcandy wireless over-ear headphone
Are you not comfortable with the idea of wearable tech gifts for teens? We understand that maybe you don't want them too dependent on technology. Perhaps you should consider gifting them a pair of good-quality headphones. You can't really go wrong with a pair of quality headphones.
Whether you're looking for tech gifts for teenage guys or tech gifts for teenage girls, the music is a constant for them. Another plus point: you won't ever have to worry about the neighbors complaining about your child's tendency to blast music at midnight.
Superior sound quality with Hesh
All-day comfort, everyday strength: Soft synthetic leather ear cushions
Long battery life with up to 15 hours of battery on a full charge
Wireless pairing and control
Back-up Aux cable when the battery runs out
Related Reading: 45 Gift Ideas For Teenage Girls | Checklist 2022
3. JBL wireless headphone
Does your child already have a good pair of headphones? Well, then you must have heard them complaining about how clunky they are in their school bag and not efficient to carry around. Music plays an important role in the life of a teenager, and if your teen is an audiophile then they're going to love these earphones by JBL.
Good earphones or headphones are among the most versatile tech gifts for teens – something that they'll always put to use. Don't worry about road safety with these earphones as JBL has incorporated an ambient-aware technology that enables focus on surroundings while music plays.
Signature JBL sound signature with stereo sound
Control the world around you with AMBIENT AWARE and TALK THRU
Up to 20 hours of battery life; case included so you can take your music everywhere you go
Crystal clear calls with a built-in microphone so you're always audible
4. Roblox gift card – 2000 Robux
If you've paid any attention to your child's screen while they are playing games on the computer, you have to know about this game. Roblox is "that" popular game every generation has, it's widely talked about, widely played, and paid for (by the parents, of course). The content pool in this game is interactive and ever-expanding, leaving the players perpetually hooked to this game and its ecosystem. So if your child is also into Roblox as well and you've heard them rave about how great the game is, then these in-game virtual currency packs are one of the best electronic gifts for teens who are into Roblox.
Discover millions of free games on Roblox
Get a virtual item when you redeem a Roblox gift card
Cowboy Rockstar virtual item included in this pack
Use the Robux to upgrade or customize your game avatar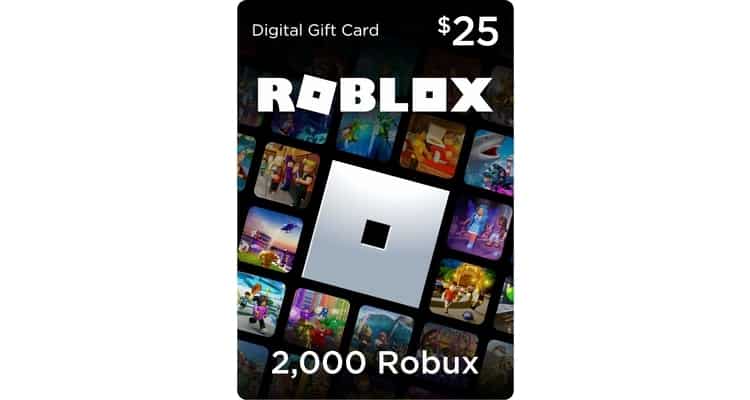 5. Nintendo Switch
There is one thing most teenagers love and that is playing games. They're fun to engage in, they are a one-time investment in return for hundreds of hours of entertainment, and most games these days bring a learning element with them. If you've heard your teen wanting a handheld gaming console, this is the best in the market ever since Sony discontinued their PSPs.
This console is hybrid in nature and offers several ways to play. Your child can plug into the TV and play when at home, or they can take the Switch with them and attach the Joy-Con controllers and game on the go. This makes the Nintendo Switch one of the most perfect tech gifts for teenage guys who are into gaming.
3 Play Styles: TV mode, tabletop mode, handheld mode
6.2-inch, multi-touch capacitive touch screen
4.5 – 9 plus hours of battery life will vary depending on software usage conditions
Connects over Wi-Fi for multiplayer gaming; up to 8 consoles can be connected for local wireless multiplayer
Related Reading: 41 Gift Ideas For 15-Year-Old Boys [Choices For This New Year]
6. Razer Kishi mobile game controller
Several statistics show that the gaming industry is worth over $300 Billion. While the traditional gaming consoles continue to be high in demand, portable gaming is also rising in trend. Mobile gaming has increased in number ever since our smartphones became more powerful. Since most teenagers have a smartphone these days, they too find themselves indulging in the fun of mobile gaming.
To make this more effective and entertaining for your child, this mobile gaming controller gives you the inputs of a traditional controller on the phone. Razer is known to integrate bleeding-edge tech gadgets for teens into an epic gaming experience, and so, this one's no different.
Compatible with leading cloud gaming services including Xbox Game Pass Ultimate, Stadia, Amazon Luna
Refine your aim and execution during FPS gaming
Latency-Free Gameplay using Razer's direct connectivity
Universal USB Type-C charging port with a passthrough for charging during gameplay
Ergonomic, flexible design for comfortable handheld grip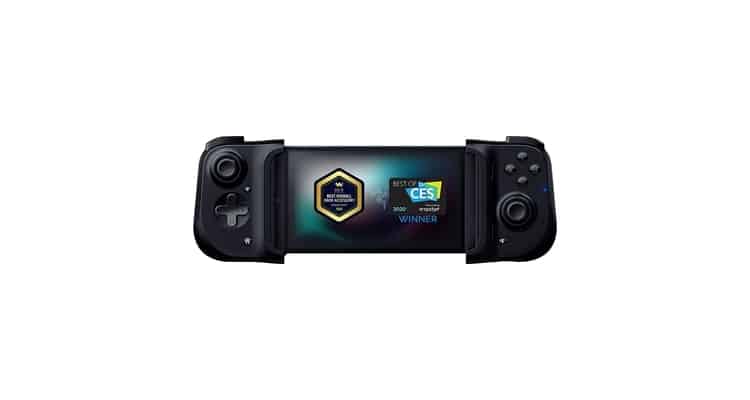 7. Logitech F710 wireless gamepad controller
For all the parents who don't wish to buy an expensive gaming console for their children but are still interested in the idea of cool tech gifts for teens, this wireless gamepad controller is going to be your savior. Since this Logitech gamepad controller is widely compatible with any device running Windows or Mac, your child can have the gameplay experience of a console right on their computer or laptop. It's economical for you and loads of fun for them.
2.4GHz wireless connectivity lets you play comfortably from about anywhere
Customizable controls with profiler software (requires software installation)
Dual vibration motors make you feel every shot, bump and hit during the gameplay
Works with Windows XP, Vista, Windows 7, Windows 8, and Android TV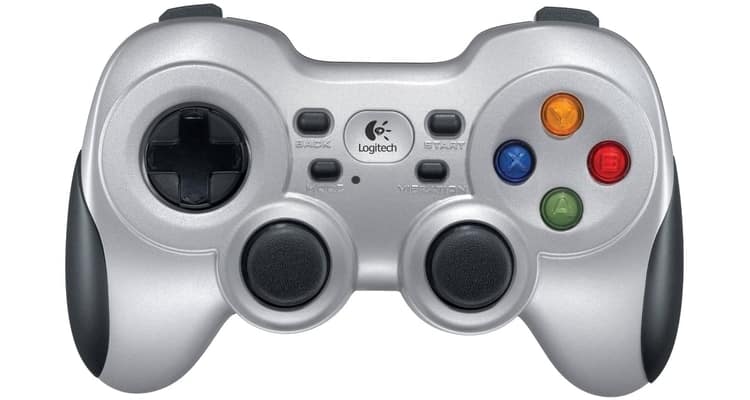 8. Stereo gaming headset with noise cancellation
Every gaming setup needs a few essential gadgets in order to complete it and a good gaming headset is one of them. Are you looking for tech gifts for teens who are gaming enthusiasts? Then this gaming headset will light up your child's day. It literally will, as this gaming headset has attractive RGB colors that gamers love, along with a built-in microphone which is made especially for multiplayer gaming. The 50MM drivers ensure you never miss a beat during gameplay, ensuring timely action during FPS gaming.
Supports multiple devices across platforms like tablets, iMac, Windows
Stereo subwoofer for thumping bass
Acoustic positioning precision enhances the sensitivity of the speaker unit
Integrated omnidirectional microphone for superior calls and streaming
Comfortable for long hours of use with a plush leather cushion on ear cups
9. ASUS TUF F-17 gaming laptop
One of the best electronic gifts for teens over 13 years of age would be their own gaming laptop. We understand that a gaming laptop is a lot of investment and is a bit pricey, but what you're getting here is more than an entertainment system. A large number of young adults have started to make their own YouTube videos, and the gaming community on YouTube is growing rapidly.
We're not suggesting you buy a teenager a laptop just for gaming – this machine is so powerful that it can edit videos as well as process coding programs very efficiently. A gift like this can go beyond just being one of the coolest tech gadgets for teens – it can open up a possible career path.
NVIDIA GeForce GTX 1650 Ti 4GB GDDR6 dedicated graphics card for heavy gameplay or video editing
Quad-core Intel Core 15-10300H processors with 512GB NVMe SSD for fast transfers and 8GB RAM for unmatched performance
144Hz 17.3" Full HD (1920×1080) IPS-type display
Durable MIL-STD-810H military standard construction
Comes with Windows 10 Home and a FREE upgrade to Windows 11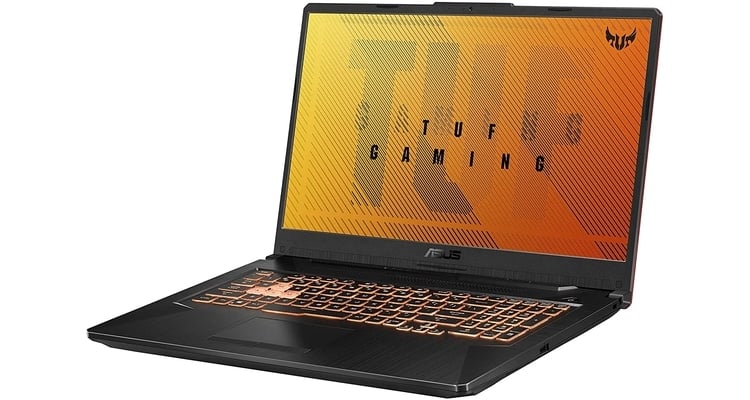 10. Fujifilm Instax Mini link smartphone printer
Looking for tech gifts for teenage girls? While it's changing these days, most girls are simply not into geeky tech items. One thing's for sure though, girls love to click pictures and capture as many memories as possible. This smartphone printer turns digital photos into small printed photos that can be preserved in an album or a scrapbook.
If you're planning to gift something to a girl who loves to click pictures, then this printer is the ideal gift. She can be on a trip, click a few hundred pictures, come back home and select the best ones and print them for her scrapbook. We'd recommend buying some extra print paper too, just in case things go a little overboard.
Print photos easily using Instax Mini link app (free app download required)
Bluetooth capability
Add fun filters and frames to photos
Print photos from videos
Quick printing speed of about 12 seconds and they only take 90 seconds to develop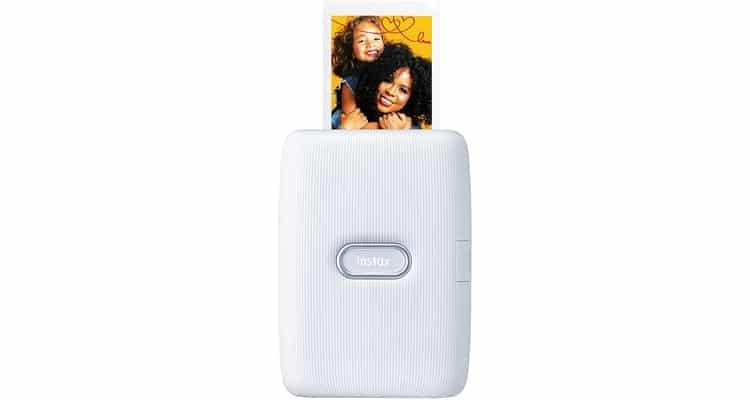 Related Reading: 32 Amazing Gift Ideas For Harry Potter Fans [List For All Age Group]
11. 3Doodler pen
Gifting someone who's just entered their teens is tricky. You don't know their preferences because they've not developed them yet, and you just can't hand them an expensive gadget either. If the child you're planning to gift is in their early teens and has an inclination to art, then this 3D doodler pen is one of those tech toys for teenagers that can bring out the artist in your child.
Child safe materials used; suitable for kids age 6+
Made using proprietary child-friendly PCL plastic in USA
Wireless connectivity ensures freedom of movement and creativity
Pen has no hot parts, leaves no glue or residue to clean up after
Includes 3Doodler Pen, DoodlePad, 2 Mixed-color packs of Start plastics (48 Strands), Micro-USB Charger & Activity Guide
12. Zhiyun Smooth 5 professional gimbal stabilizer for smartphones
Social media has become a part of our lives these last few years. This is more so the case with teenagers because they've grown up around them. You'll find that most of the content creators on social media are young adults, and there are several reasons behind this. One of the most important reasons is the flexibility of shooting something on a smartphone and uploading it on the internet for potentially thousands of viewers.
If you have a teenager who's showing interest in cinematography, then this handheld smartphone stabilizer will enhance their content to a whole different league. All that's needed is this gimbal, a smartphone, and their ambition to create cinematic content.
Portable and lightweight, 40% lighter than the previous version
Stabilizes all three axis points ensuring steady footage from the camera
Enables cinematic and creative movements for video production
Built-in Ai "Smartfollow 4.0" for tracking and following objects while shooting
Works with every smartphone ensuring versatility across all devices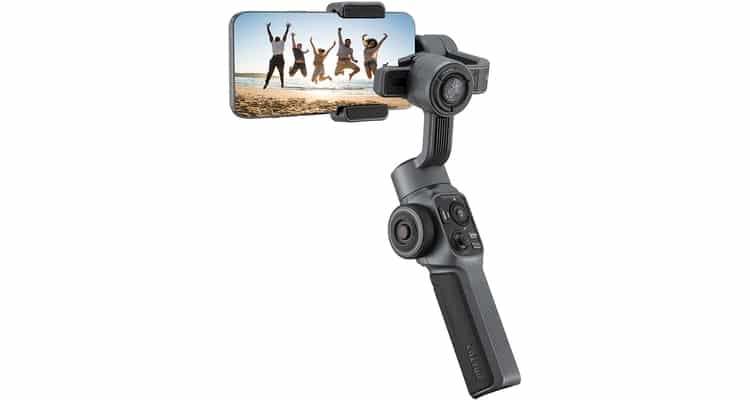 13. DJI Osmo Pocket handheld 3-axis gimbal
When it comes to cinematography, buying good equipment can easily run up a bill of a few thousand dollars. Understandably there is a need for more budget-friendly and quality gear for beginners and enthusiasts. That's where the Osmo Pocket comes in handy, acting as the right gift for a teenager who is just starting off in cinematography. Simple to use, it comes in a compact form factor; this is a tool for creating smooth cinematic videos. Your search for tech gifts for teens who are into filmmaking and cinematography ends here.
Extremely lightweight and portable
Superior camera quality for crisp videos that can be shot in 4k resolution
Capture images in high resolution with 1/2. 3" sensor at 12MP
Compatible across Android and iOS
Unlimited creativity options with built-in features for ActiveTrack, FaceTrack, Timelapse, Motionlapse, Pano, NightShot, Story Mode
Related Reading: 32 Best Gifts For Movie Lovers & Film Fans
14. Blue Snowball microphone
A good quality film is not determined just by the visuals but also by the audio. Since we're exploring meaningful and productive tech gifts for teens, we can't not include a budget-friendly yet quality microphone in this list. The unique thing about gifting a microphone to a teenager who's into content creation is that it unlocks a lot of new possibilities for them.
These are far better than the built-in microphones in the laptops yet are pocket-friendly when compared to all the professional mics out there. Whether it's recording podcasts, voiceovers, streaming, or gaming on PC and Mac, this microphone can handle it all.
Powered by Blue's custom condenser capsule to deliver crystal-clear audio quality
Cardioid pickup pattern ensures voice capture is clear and focused
Stylish retro design that looks great on your desktop and on-camera
An adjustable desktop stand allows you to position the condenser microphone in relation to the sound source
15. Philips Hue smart lights
How best to describe this product? Putting it very simply, it will make watching movies and playing games more aesthetically pleasing. With the LED strip casting light against the wall behind the TV, you can get a beautiful outline of light. If you're gifting this to a teenage guy then add this to his gaming setup, if you're gifting this to a teenage girl then leave the creative aspect to her.
These light strips can be used to create a surround lighting experience right in your living room while you watch a movie or TV show. Finding technology gifts for teens is easier than you think and occasionally results in a little room makeover as well.
Bluetooth enabled for effortless connectivity
Compatible with Hue motion sensors to guide you at night
Sync your lights in one tap from a dedicated app
Works with any smart home assistance setup like Alexa, Google, Siri
Sync your Hue Lightstrip plus with gaming, music, and movies using your PC via the Hue Sync app
16. Echo Dot (4th Gen) smart speaker
Right at the start of this list we mentioned wearable tech and how it's picking up pace. The same is true for smart home automation, the only mild difference being that this is more recent. The Echo Dot is a smart speaker but it's more budget-friendly in comparison to the rest of the lineup. How does a smart speaker qualify as tech gifts for teens you ask?
Teens have a lot going on in their lives; with this smart speaker in their room, they can set reminders for deadlines and tasks, and even schedule their week. Setting this up by their bedside is a good idea to make sure they stay organized.
Ask Alexa to tell jokes, play music, answer questions, relay news, check the weather, set alarms, and more
Use voice to turn on lights, adjust thermostats, and lock doors with compatible devices
Call friends and family who have the Alexa app or Echo device
Instantly drop in on other rooms with smart home automation
Built with multiple layers of privacy controls including mic off button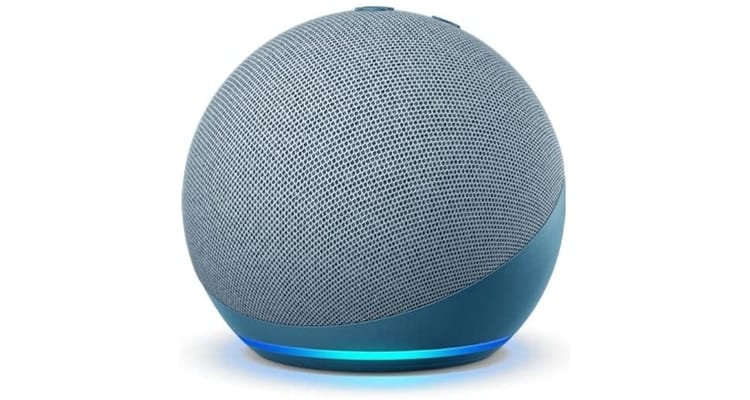 17. 1080P mini projector (WiFi)
Tech gifts for teenage girls? Nah, in complete honesty this is more like tech gifts for the entire family. They don't need to know that of course. Who doesn't like watching movies on a large screen while sharing popcorn? It beats out streaming movies on the laptop any day. With this mini WiFi projector, every time there is a night out party, your child and their friends can enjoy a movie cinema-style from the comfort of their home. Added perks are that you can use this as a date night idea with your partner. winks
Comes with a built-in YouTube multimedia playback function
Built-in screen mirroring technology so you can sync content from your phone
Superior quality stereo speakers for loud audio indoor and outdoors
FULL HD resolution enables streaming and projecting
Projects high-quality content up to 200" ensuring a cinema-like viewing experience
Zoom in with the remote and adjust screen size according to your preference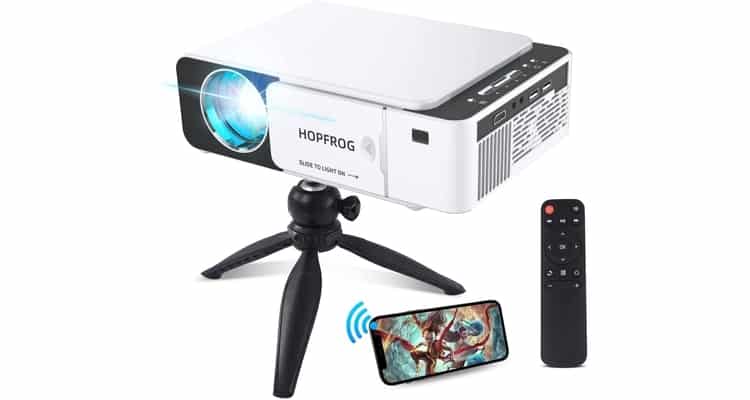 18. Graphics drawing tablet
Is your child artistic? Do they enjoy sitting down with a pen and paper to draw figures, animals, landscapes and cartoons? If your answer to that is yes, then we recommend you buy this drawing tablet for them. Out of all the other tech gadgets for teens that are mentioned here, this one will ensure productivity and creativity for your child. And it's never been easier to express your creativity on your computer; this drawing tablet can open up a new world of possibilities in the virtual scenescape of digital art forms such as NFTs.
Offers large drawing space of 10" x 6" ensuring flow in creativity
Pressure-sensitive stylus allows for better layering during projects
8000+ levels of pressure sensitivity enable drawing with precision creating an artistic design
Compatible with all major software like Windows 10 / 8 / 7 and Mac OS X 10.10 or above
Intelligently and ergonomically placed 8 customizable express keys to program shortcuts for uninterrupted workflow
Related Reading: 35 Best Gift Ideas For Music Lovers And Musicians In Your Life
19. Kindle Paperwhite (8 GB)
Do you have a teenager who has no interest in the technology of the world? If your teenage son or daughter is a bookworm then getting them an e-reader is the closest you'll ever get to find the best tech gifts for teens who aren't into tech. Even though we have smartphones and tablets to read on, a Kindle makes an enormous difference for avid readers. The anti-glare, paper-like display is easy on the eyes and your child can carry multiple books in just one device.
Now with a 6.8" display and thinner borders, adjustable warm light
Up to 10 weeks of battery life with e-ink display
Store thousands of titles
Built to withstand accidental immersion in water, so you're good from the beach to the bath
Find new stories with Kindle Unlimited and get unlimited access to over 2 million titles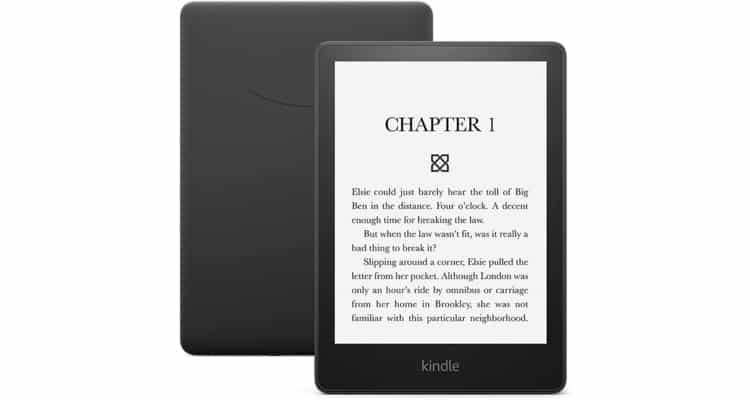 20. Samsung Galaxy A-8 android tablet
If you could not find anything that your child would consider to be cool and show off to his friends saying, "My parents really know how to get the best tech gifts for teens", then you should consider getting them a tablet. It's a straightforward gift as a gadget and can act as a secondary device for them. The bigger display can really make a difference when compared to smartphones.
This Samsung tablet is the best there is in the Android world, and it won't break your bank when compared to its competitors. Powered by the latest generation chipset, this tablet can handle the most demanding tasks without any performance hiccups.
Streaming and video chatting get immersive on a 10.5" LCD display
A large 7,040mAh battery cell ensures entertainment and learning never stop even when unplugged for hours
Supports fast charging so you don't have to wait hours to get back online
Storage up to 128GB gives plenty of space for multimedia, files, and games
Safe digital space for children via Samsung Kids; library of safe and fun games, books, and videos that are kid-friendly and parent-approved
21. Apple iPad (10.2-inch)
Light, bright, and full of might. You can't really go wrong when you gift an Apple product to a teenager. Apple is known for its futuristic yet practical products. This company has its roots across generations and once you gift this iPad to them, you're going to get at least three weeks of homework discipline out of them.
Gorgeous 10.2" Retina display with True Tone display
A13 Bionic chip with Neural Engine
8MP wide back camera, 12MP ultra-wide front camera with center stage
Touch ID for secure authentication and Apple Pay
Up to 10 hours of battery life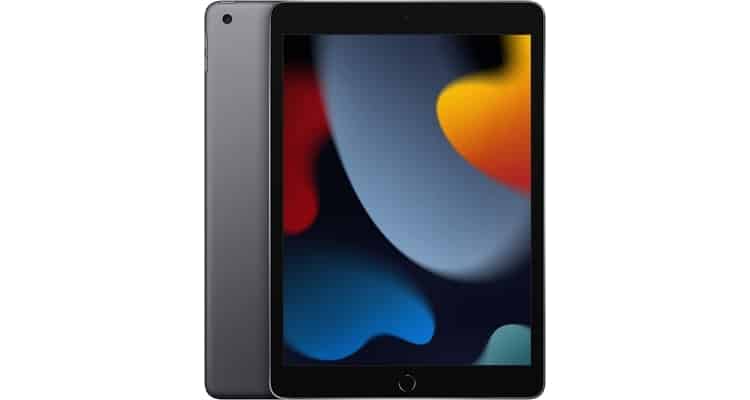 These are some gift ideas we have to offer when you're looking for the best electronic gifts for teens. If you've made it here, we're sure you've found a winner for yourself. Don't forget to share this piece with your friends who might also be struggling to find tech gifts for teens.
FAQs
1. What should I get my teenager for Christmas?
The best way to decide on a gift for a teenager is to think of all the times they've asked you for something, or mentioned a gadget they wish they had. Alternatively, you can also pay attention to their Amazon wish list, or any trends that may be going on among their peers.
2. What should I get a 16-year-old girl for her birthday?
The possibilities are endless, from cute jewelry to a set of canvas and acrylic paint to gift cards. If you wish to do something unique then gift her driving lessons and watch her face light up with a smile!
21 Gift Ideas For Women Over 50 | Amazing Christmas Gift Ideas
21st Birthday Gift Ideas For Him And Her[Choices That Matter]