When I was unmarried, high on the nectar of fleeting youth, I was wild and unstoppable. I could eat what I felt like, hang around in my Daisy Dukes and sleep whenever I wanted to. It was a perfect life. Then, one day, I got married and everything changed. My life became all about dealing with a difficult mother-in-law in a new household.
5 Ways To Deal With A Difficult Mother-In-Law
I hail from Satara, a small town in Maharashtra and a community where love marriages are off-limits. So, I never dated a guy ever. Going out with a guy or even online dating were things I could only dream of.
My married friends who came home during summers brought with them an avalanche of complaints about how bad their husband's mother treated them. Their conversations were only about how they deal with difficult in-laws and all problems stemming from this troubled relationship dynamic. One of my friends was even considering divorce, thanks to her husband's overly close relationship with his mother.
"Is that even a reason?" I laughed at her, unable to fathom the intensity of her grief. While I agree that the MIL-DIL relationship has spawned a series of TRP-grabbing serials, I didn't expect it to turn into a reality for me so soon. My husband is the sweetest man I know, but a couple of months into my marriage, I could clearly see a virtual umbilical cord existing between him and his mother.
My husband lost his father when he was in college and he, being the youngest, was extremely close to his mother. While I understood his love and respect for his mother to some extent, I was haunted by her shadow hanging over us in all that we did. She was his mother and I wanted to respect that but somehow it became my full-time job to deal with a difficult mother-in-law and I was not prepared.
Related Reading: 8 times movie mothers-in-law were worse than your real MIL
She had a finger in every dish
I did not think that from day one of my marriage I would be dealing with a difficult mother-in-law. She closely observed the way I cooked every single morning, throwing in her free advice along with my ingredients and ruining the whole dish.
And when my husband walked in to make his protein shake, she turned to the sink to do the dishes. "Mom, you've done enough. Why don't you get some rest? Samaira will take care of the kitchen," he'd say, holding her by her shoulders. And then the two would move to the living room and watch Taarak Mehta Ka Ooltah Chashmah or some similar lamebrain TV show.
In a way, I was glad to be left alone. But there were times when I yearned for my husband to sit at the breakfast counter and chat with me or kiss the curve of my neck while I kneaded the dough. I didn't know life after the wedding was going to be so dull.
I felt like a complete outsider around my mother-in-law, who, every once in a while said things like, "Piyush, who'll take care of you when I'm gone, my dear? Who'll feed you delicious kachoris and rasmalai?" and I was so tempted to give it back. "Your darling Piyush is trying hard to keep himself fit and shed those extra pounds. Also, his wife makes grilled chicken salad and fruit and nut bites that are way healthier," I muttered under my breath.
Wherever you go, I will follow
Apart from our honeymoon, I don't remember a single place my monster-in-law, oops, mother-in-law didn't accompany us. She tagged along with us to the supermarket and to the movies, to adventure parks (she took care of my belongings there, so I ain't complaining) and to picnics, because she'd otherwise feel left out. And when we didn't include her, she pretended to fall sick.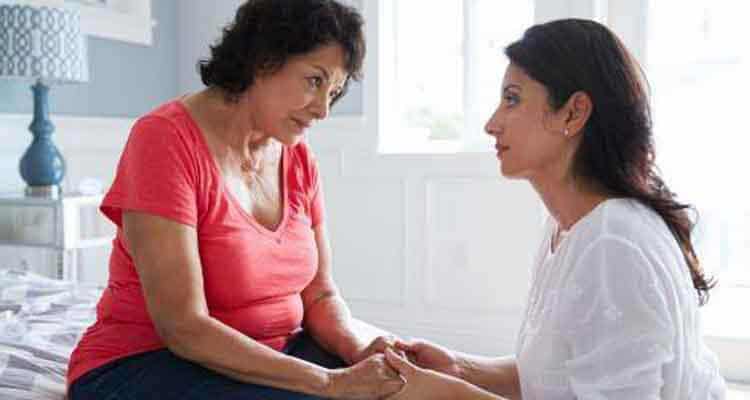 On days when I was late from school, she made panic calls to Piyush (who used to be on calls and would naturally get irritated) and my parents who were miles away from Mumbai. Ask her why she did that and she'd say, "I was so worried, dear," in such a loving voice, it reminded me of the big bad wolf from Red Riding Hood. Ladies, are your mothers-in-law equally difficult too?
Related Reading: My mother-in-law did what even my mother wouldn't do
I didn't want to be in a love triangle
You see, I'm not someone with a built-in sense of rivalry and I truly wish this wasn't some kind of a love triangle. I totally understood my MIL's possessiveness (I have an older brother too, but I also have a mother who treats his wife well) for my man and I didn't wish to measure up to her in any way. All I wanted was some space to let us breathe as a family.
Women like my mother-in-law don't care how educated their daughter-in-law is. She wouldn't appreciate the 'Best Teacher' award I got home, but she'd taunt me for the milk that boiled over or the mold growing on the veggies I left for too long in the fridge. When you're in a family, there are ways to show someone you care about them and their achievements.
She'd look down upon my cooking skills and often make me feel like an incompetent fool, who also happened to be her son's biggest mistake. Dealing with difficult in-laws was now getting on my nerves.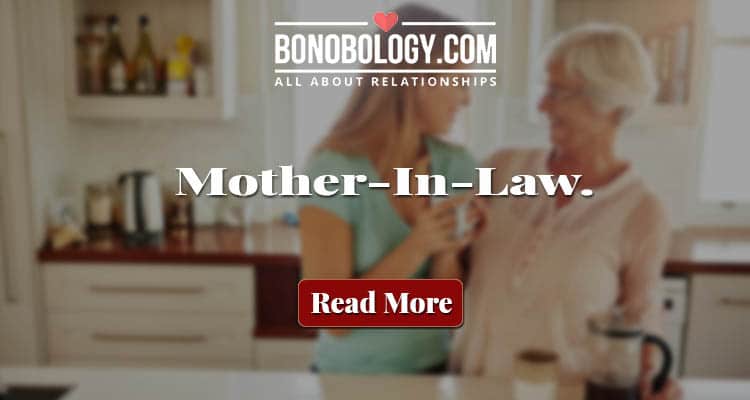 But my husband said he understood
But thankfully, the only thing that kept my marriage going was the same son who didn't make me feel like a mistake. He stood up for me when we were on the verge of divorce. "Don't I know that she's doing this on purpose?" he'd once told me after an hour of lovemaking.
"Just try not to roll your eyes when she offends you. She's just trying to stake her claim," he added. Maybe he secretly knew how difficult it was to keep myself from flinging a plate at her or locking her in the washroom. I was visibly losing my mind. To handle a difficult mother-in-law is no joke, ladies.
Soon things changed; this time for good when I got so fed up that I packed my bags and hopped on to a bus one day, determined to go back and live with my parents. The next day, Piyush hopped on to another bus, spoke to my father and assured my parents that this wouldn't happen again.
"I've spoken to my mother and I've decided to move out, in the same locality, though. I hope that'll give us a sliver of peace. Samaira is my world; and I won't let anybody destroy that," he promised.
"Samaira and our baby," I pulled his hand and rested it on my stomach.
(As told to Priya Chaphekar)
7 Tips For Men Who Are Stuck Between Wife And Mother In A Joint Family
How I Refused To Be An Evil Mother-In-Law And Unfollowed Tradition