When you are on a first date with someone, flirting can actually turn out to be the best part. It is often fun to get to know your date a bit better, and indulge in some back and forth flirty banter. Mostly, the conversation flows effortlessly, but at times, it doesn't. And that's where flirting comes into play. You like this guy/girl sitting in front of you, and you want to get to know him/her and be a bit flirty in the process – there's no harm in that.
We know first dates can be intimidating, and more so, when you don't know much about the other person, and you are not exactly sure where to begin.
Well, let us give you a super simple conversation trick that is going to come in handy for all the first dates you go on for the rest of your life. Ask the other person a question. Yes, that's all you got to do. And we have compiled a list of such 50+ flirty questions for you that you can ask on a first date and make sure to get the spark going.
Related Reading: Online Flirting – With Our 21 Tips You Will Never Go Wrong!
55 Flirty Questions For A First Date
Asking some fun flirty questions can break the ice on a first date and you get to know your date better. Keep the questions simple
1. What's the most romantic thing that someone has done for you?
2. Do you believe in love at first sight?
3. Can you name three things which always make you smile?
4. Are you a texting or a calling kind of a person?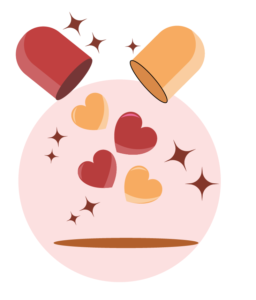 Get your dose of relationship advice from Bonobology right in your inbox
5. How is this date going so far according to you? 
6. What is that one thing that you could talk about forever?
7. What is going on in your mind right now?
8. Where did you learn to smile that million dollar smile?
9. Do you think there's a chance you could fall in love tonight?
10. Do you know you are driving me crazy already?
11. Have you noticed yet that I am too busy noticing you tonight?
Related Reading: 100 Questions To Ask Your Boyfriend
12. What's the secret behind that sparkling look in those eyes?
13. Are you always this much fun to be around?
14. I would like to know a great deal about you. Where would you like to begin?
15. Is it too early to ask how are you making me feel so amazing already?
16. What's your type when it comes to dating?
17. You are making me smile quite a lot tonight, can I return the favor?
18. Do you want to know a secret of mine? And then you can tell me one of yours.
19. Are you a party till you drop or a Netflix and chill kind of a person?
20. Do you want to get out of here and go on a drive?
Related Reading: 100 Romantic Questions To Ask Your Girlfriend And Make Her Heart Melt
21.  If a movie was to be made on your life, who would you want to play you?
22. How was your first love like and what you learned from it? 
23. How would you describe yourself in one word? 
24. Are you moody or you are always game to hang out?
25. Can I click a picture of you so that I can show Santa what I want for Christmas this year?
26. Do you like people who ask a lot of questions?
27. What is that primary thing which attracted you to me?
28. What are the first five places on your travel bucket list that you'd go with me to? 
29. Care to tell me about the best friend you have? 
30. Are you a hopeless romantic? Because I definitely am!
Related Reading: 51 Deep Relationship Questions To Ask For A Better Love Life
31. When was the last time you felt butterflies in your stomach?
32. Do you have a nick name or am I allowed to call you mine?
33. What is your take on the idea of love?
34. Did anyone tell you how sexy you are?
35. What's your biggest turn on?
36. What are your three favourite things in this entire world? 
37. You know you are the prettiest person in the room right?
38. Are you feeling adventurous tonight?
39. What is your favorite thing to do with your date for fun?
40. What is the most romantic thing you have ever done?
Related Reading: What Does A Third Date Mean For Guys? Third Date Conversation
41. Would you kiss a guy on the first date?
42. Can I plan a crazy next date with you already?
43. Do you like it when I flirt with you?
44. Will you swipe right on me again?
45. How does a girl know if you are interested in her?
46. What quality do you find most attractive in a partner?
47. What color are my eyes?
48. What are you like when you really let go?
49. Do you like hugs as much as I do?
50. Do you think that guys should always make the first move?
Related Reading: 21 Questions To Ask On A Second Date
51. What is the most daring thing you have done on a first date?
52. Do you have plans this weekend or want to make some?
53. What is your take on an ideal relationship? 
54. What do you consider a perfect date to be?
55. How would you react if I tell you that I like you?
So, before you go on a date with the next potential suitor, make sure to make a mental note of all these fun, flirty questions that you can actually ask your date and bring a smile on their face in the process.
These questions will help you develop just the right kind of conversations you want on the date and not make it feel like an interview to choose your future husband/wife. So, ask up, engage yourself in these flirty conversations and you both can get a clear insight into who you have come on a date with, without feeling the heat. But, always remember, as important as the questions you ask is how well you listen.
And please, make sure to not scare away a perfectly good date with your over inquisitive nature and awkward questions.
FAQs

1. What should you not say on a first date?
Heavy weight topics like exes, past relationships, idea of marriage, or asking the person about going back to your place, losing a few pounds or even ordering their food without asking them etc. are strict no-no's during the first date.

2. How should you end a first date?
You should end the first date by saying 'take care' or 'travel safe' etc. It's also advised that you don't lead on your date by giving them false hopes. It's really unkind to set up a specific time, date and location for the next date and cancel it later.

3. What is the best time for a first date?
As per us, the best time for a first date is midweek-from Tuesday to Thursday, especially during happy hours. Dinner dates may be too heavy for first dates, so you should opt for more casual, chill and drink happy hour dates.

4. Should you hug on the first date?
Mostly, on a first day, the classic handshake is the best option, but you can hug your date if things seemed pretty well. However, make sure to have a friendly, side hug first.

5. How soon should you message after a first date?
If your first date already texts you on their way home, it means they really like you. You could wait till the next day to call them up. But, don't wait for more than 2 days.
Dating Etiquette – 20 Things You Should Never Ignore On A First Date