date ideas for friday night
Are you running out of exciting date ideas for Friday night? Have you gotten bored of going to a coffee shop with your partner or watching a movie every Friday? Or a dinner and drinks plan is not as exciting as it used to be because it's been overdone. Or, every Friday, you both just waste your time coming up with a plan but end up staying at home due to lack of interesting date ideas.
Imagine the moment you fell in love with this person and had all this burning desire to spend every passing second with them. Now when you are finally in a relationship with them, you have run out of fun date night ideas to keep your romance alive. You need to correct this, otherwise, your relationship will become stagnant and both of you will get bored of each other. Now, what can couples do on a Friday night?
Sometimes, you need a date that is fun and filled with activities. On other days, you need a date that's low-key and involves a lot of conversations. Some dates are just silent ones and are all about enjoying each other's presence. Don't worry, we got you covered and all you have to do is pick the most romantic Friday night date night ideas and make your partner feel appreciated, loved, and adored. Here are some awesome date ideas that will push you and your partner out of your comfort zones. 
60 Awesome Date Ideas For Friday Night!
Reminds me of a scene from the movie 500 Days Of Summer. How can we forget Tom and Summer playing house at Ikea? And Tom says, "Darling. I don't know how to tell you this but there's a Chinese family in our bathroom." Let's look at more unconventional Friday night date ideas like pretending to live at a furniture store.
1. Adventure park
What to do on a Friday night with your boyfriend/girlfriend? Take them to an amusement park or an adventure park and have the time of your life. The two of you will have a memorable evening and laugh your heart out. It's okay if you suck at bowling and it always goes in the gutter. Keep the spirit alive. At least you can mess around with your partner in a trampoline park and hold their hand on a scary rollercoaster. It could be one of the cute and fun first date night ideas.
2. Long drives
This is one of the most romantic date night ideas and perfect for Valentine's night as well. Empty road, the crescent moon gleaming from the sky, and your favorite song playing in the background. You can make it interesting by asking each other intimate questions to get to know each other better. Imagine if it rains, the smell of petrichor will make the evening even more romantic. Make the most of it and your life can feel like a movie. Kissing in the rain hits different, right?
3. Read together
Looking for indoor date ideas? This will be perfect for you and your partner if both of you love reading. Pick your favorite novels and sit together in silence. The couples that read together grow together, after all. Then, you can even discuss the interesting parts of your novels. Intellectual conversations can be a good change. This will create a different level of intellectual intimacy between the two of you.
Related Reading: 21 Relationship Books That Everyone Should Read
4. Wine tasting
On date nights when the two of you like to get a little tipsy, you can go for wine tasting. If you both drink, wine tasting could be one of the unique Friday date ideas. Just make sure the little sips of red or white wine don't make you so drunk that you can't even walk straight. 
5. Netflix binge watching
This is one of the best home date night ideas where the two of you can snuggle on the couch and binge-watch the entire season of Feel Good or Peaky Blinders. You can also watch a comedy show and have a good time laughing and finishing a whole box of pizza. This is exactly what you need when you are with the love of your life. Make some barbeque popcorn and spend the night in each other's arms and fall asleep with the TV on. It could be one of the cute things to do with your girlfriend at home.
6. Salsa or Bachata class
Looking for surprise date night ideas for him? Dancing together could be it! It builds chemistry, stimulates eye contact, and even burns calories. Reminds me of the lyrics of the song Scarlet Paintings by Milky Chance, "You, you stole my heart with grace. Oh-oh-oh, I'm just dying to embrace … Oh, I gotta see you dancing on the edge. Every time you turn around, I lose my breath … "
7. Romantic Friday night date ideas? Flea market
Yes, shopping together could be one of the fun date night ideas for Friday night. It's also romantic. You can find out your partner's likes and dislikes. You can buy aesthetic crockery for your dinner night or cute antique lamps to enhance the romantic lighting of your bedroom. 
8. Cycling together
Looking for some fun date night ideas that take you out and about? Try cycling with your partner. This is a great way to get fit together as well. To break the monotony of your routine, one of the unique Friday date night ideas could be to go cycling together to a nearby place that you want to visit. Maybe a lake or a picnic spot. You will feel like a kid again and can even race each other. A little competitive spirit never hurt anyone.
9. Asian food to your rescue
This is a completely random one but what better way to spend Friday night than eating Chinese takeout and complaining about weight gain? Absolutely nothing. Stuff your bellies with a tasty kung pao dish and spring rolls. You could also develop a taste for sushi and dimsums. The chili oil, wasabi, and soy sauce in just the right amount are enough to spice up your weekend.
Related Reading: 25 Free Date Ideas For Couple| Cute, Fun, Romantic Dates You Must Try
10. Night trek
One of the surprise Friday date ideas for him would be planning a night trek so you can watch fireflies together. It could just be the real-life Avatar experience you didn't know you needed! This is one of the creative date night ideas which is peaceful and helps you bond with nature and each other. Reminds me of the lyrics of Fireflies by Owl City, "Cause I'd get a thousand hugs, from ten thousand lightning bugs, as they tried to teach me how to dance, a foxtrot above my head, a sock hop beneath my bed, a disco ball is just hanging by a thread."
11. Go for a concert
Let me give you an idea for a perfect date night for a girl/boy whose favorite band or singer is in town. Concerts. Singing till your throat goes sore could be one of the perfect date night ideas for Friday night. You can wear a neon crop top, silver eye liner, and big hoops. Men, you can do the same as well, or put on a nice floral shirt and some cool sneakers and you are good to go. Hayley Kiyoko, Coldplay, or Dua Lipa, everybody needs those days when they can turn on the flashlights of their phones and sing at the top of their lungs with their partner.
12. Cook together
One of the best home date ideas is staying in and cooking together. Pour some wine, put on some romantic music, and cook a meal together. You can chop the tomatoes and your partner can make cream sauce for the spaghetti. This could be the perfect team-building and division of labor exercise that you need as a couple. It also gives you scope for a lot of sexual as well as non-sexual touches with each other. Google some simple and fun recipes to cook together this weekend.
13. Style each other
Try styling each other. Believe me when I say this, you will have so much fun doing this. If your partner is someone who can't stop wearing neutrals, you can push them to try some bright colors. If your partner is addicted to white sneakers, you can style them and push them out of their comfort zone and persuade them to wear some chunky sneakers. This leads us to another fun date idea for Friday night. Read on.
14. Date ideas for Friday night? Art exhibition
Now that you're all styled up, go for an art exhibition! You don't have to be an expert or a passionate connoisseur. Just go and stare at the paintings or sculptures together. You can share interpretations with each other. Talking about art and artists can be the unique Friday date idea you are looking for. 
Related Reading: 30 Day Relationship Challenge | Get Your Relationship Out Of The Rut
15. Have fun with gaming
Are you looking for indoor date ideas as well? You both can play FIFA together. Couples who game together, stay together! It's the only kind of playing games that won't make your relationship toxic. You can also play board games and have a simple yet memorable night.
16. Watch a play
Have you both been eagerly waiting for a play to perform in your part of the world? Then this is one of the best surprise date night ideas for him/her. Buy two tickets. Sharing an intense experience like going to the theater can be a great way to do something out of your comfort zone. 
17. Karaoke night
A karaoke night could be a cute surprise Friday date idea for him. It's okay if you both suck at singing. Who cares? Singing together is all about the vibes. It will help you both loosen up. Reminds me of the episode 'The One Where Monica Sings' from F.R.I.E.N.D.S. If she can let loose and groove, so can you. Show each other your best moves!
18. Drinking games
Bored of regular date nights? Try playing games like Never Have I Ever, Truth or Dare, or Would You Rather. This can be a good way to enter the weekend. 'Never have I ever' gone on a blind date? Or kissed a stranger? Or sexted someone? Or drunk dialed? Or ghosted someone? Or sent nudes? Or stood someone up? It can go on and on…
19. Drive-in cinema
How can we forget the latest season of Elite and its iconic drive-through scene where the couples opened up to each other? So, try this romantic date idea for Friday night. Watching a movie under the stars is what one needs after a hectic week.
20. Play Scrabble
Board games are a great way to deepen the bond. So, what do couples do on Friday nights? Some of them enrich their vocabulary. And you can definitely spice it up. Maybe a piece of clothing can come off after every 50 points. Here we go … Strip Scrabble.
Related Reading: Physical Touch Love Language: What It Means With Examples
21. Stand-up comedy
Watching a comedian roasting the crowd and making you both laugh till you get a bellyache could be one of the ideal surprise date night ideas for him. Comedians sometimes don't just make you laugh but even deliver a satire on what's going wrong in the world. They even talk about mental health. A comedy show is so much more than cracking jokes now.
22. Date ideas for Friday night? Barbeque
Planning your next date? All you need is a flower pot and you are good to go. You can roast marshmallows and mushrooms together. You both can call friends (even better if someone plays the uke/guitar). You can set the vibe of the barbeque night by playing some country music and acoustic songs. Reminds me of the beautiful scene from the movie If I Stay in which all the musicians jam together.
23. Go for a swim
What can couples do on a Friday night? Go for a swim. Swim your way into the weekend because floating together in silence can be therapeutic. Also, after that, you can have a sensuous end to the night. Or just sit together and eat a lot after all that calorie burn.
24. Paint together
It could be painting your house together or painting a scenery together. You can also tie dye t-shirts together by getting a DIY kit. Date night subscription boxes for couples could be your go-to idea. Creating art together can be fun and you can throw paint on each other, just like the movies. Or maybe not. Cleaning up could be a task!
25. Volunteer together
You both can indulge in some heartwarming activities. Make your date night ideas for Friday night offbeat, by adding the elements of giving and sharing. Make some extra soup and food and you can serve that to kids who need it. You both can also take out some clothes and stationery you don't use anymore and go donate it to the nearest orphanage. The smile on the kids' faces would be worth it. 
26. Visit an aquarium
Visiting an aquarium could be a great way to break the monotony. Watching the colorful fishes swim will bring a sense of awe and wonder. You both will feel like kids again, watching sharks, whales, and starfishes.
27. Puppy yoga
Are you on the lookout for unique date night ideas for Friday night? Dog yoga could be one of them. Instagram influencers can't stop talking about this new trend. As you both do yoga, puppies will move around you and cuddle you. What could be a better way to de-stress?
28. Grocery shopping
Maybe go low-key this time. Buy yogurt and detergent together. If you want to get to know your partner, go grocery shopping with them. Do they prefer kiwis over apples? Are they more interested in cornflakes or oats? Go find out. It's possible to say "I love you" through grocery lists, bills, and milk cans.
29. Crash a wedding
What do couples do on Friday nights? They definitely don't go to weddings where they are not invited. But let's test that spontaneous streak. Dress up very well and enter with confidence. Time for some free cake and free champagne. Don't blame me if you get caught, though.
30. Date ideas for Friday night? Cleanliness drive
Surprise date ideas for him that include household chores? Here you go: Declutter together. A chaotic house leads to chaotic minds which leads to chaotic relationships. So, time to say goodbye to the t-shirt dress from five years ago that has holes in it now. Or those jeans you have been hoping to fit into since eternity. Stop hoarding. Aim toward 'less is more.'
31. Self-care night
You both can put on sheet masks and listen to some soothing music. Or a couple's spa can help you get over the hectic week. Or you can give each other massages. You both can even treat your toes to a pedicure together. Whatever you do, make sure your intent is to pamper yourselves and each other.
Related Reading: 5 Romantic Indoor Date Ideas To Keep Things Spicy
32. Flip through childhood albums
One of the date night ideas for Friday night could be feeling nostalgic with your partner. You both can look at photo albums together and share stories from your childhood. Look at each other's old photos and make fun of their hair style and dressing sense. Furthermore, knowing where your partner came from and what life they lived as a child could be a great way to get to know them in depth. 
33. Meditate together
Sitting together and syncing your breaths can lead to better emotional and physical intimacy between the two of you. Hold each other's hands and play a guided couple's meditation video on YouTube. This will help you in creating a more passionate and harmonious relationship with your partner.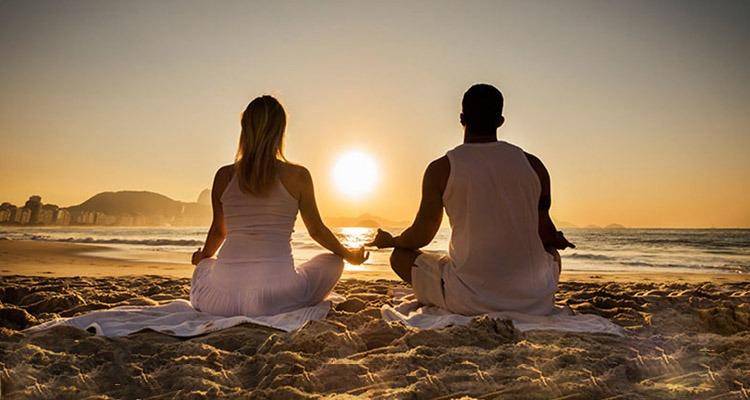 34. Bonding over poetry
Poetry is hands-down the most romantic thing in the world. Bonus points to the one who writes their own poetry in appreciation of their partner. You both can read poetry together. Or go to a slam poetry event. If one of you writes poetry, you both can hit an open mic and try your hands at performing your piece. Or just share interesting prose with each other. 
35. Escape room
Is your partner a mystery to you? No worries. It is better to direct your energies to mysteries you can actually solve. Consider going to an escape room as a date idea for Friday night. Maybe your teamwork will pay off. 
36. Throw a party
Buying drinks and munchies together and putting fairy lights all over your house could be a cute date idea. Invite more couples. The singles out there will probably die with FOMO.
37. Watch a game
Where is it written that only father-son duos or boy gangs can bond over sports? It could be a cute date idea for Friday night. Drink some beer, make some popcorn, and sit together in jerseys. You can even paint flags on your faces, if you want to go overboard. It can be a cute fall date idea to keep your romance alive.
38. Thrift shopping
Thrifting clothes together could be fun. One, you both save money. Two, you get to style each other. Three, you can get interesting stuff you didn't even know you needed. Like cups or keychains or phone covers or curtains.
39. Food festival
If you love eating together as a couple, going to a food festival might just be the appropriate date idea for Friday night. It could be a pickle festival or hot sauce or oyster festival. The more bizarre it is, the more fun. Go around sipping cocktails with your partner and complain about how crowded it is.
40. Looking for date ideas for Friday night? Go on an ice-cream date
Having ice cream together could just be the low-key idea you need. Don't save the ice-cream tubs for your breakup crying sessions. How can we forget the infamous ice-cream scene from the movie The Notebook? After all, the taste of ice cream is better, when licked off your lover's face.
41. Horse riding
After watching Anthony and Kate bond over horse riding in the Netflix series Bridgerton, it strikes us as the ideal date idea for Friday night. You can also do double horse riding. In fact, it can be one of your impressive second date night ideas. 
42. Run a marathon
Running five kilometers together could be a good way to bond with your partner and to get a reality check about your stamina. Obviously, you are gonna walk most of it. But at least try jogging?
43. Get a tattoo together
Humming the lyrics of Tattoos Together by Lauv right about now, "Let's get tattoos together, something to remember. If it's way too soon, fuck it, whatever. Give me shapes and letters, if it's not forever. Then at least we'll have tattoos together. Mm, 'cause I love you…"
44. Couple photoshoot
Don't forget to look for poses and good backgrounds on Pinterest and Instagram. Whatever aesthetic location you choose, don't forget to have fun there, without the pictures too. Also, make sure your photographers click the photos during the golden hour. You can even shoot in the rain if you want dramatic photographs.
Related Reading: Fun Weeknight Date Ideas – Creative Ideas Better Than A Dinner Date
45. Ice skating
I recently watched the series Spinning Out on Netflix and asked myself, "Can skating together be a good date idea for Friday night?" The answer is yes. Fall for each other while ice skating, literally. 
46. Go on a double date
The solution to seeing your partner in a positive light again is couple friendships, according to Dr. Kathleen Deal, co- author, Two Plus Two: Couples and Their Couple Friendships. In the book, some couples said, "When I see my husband/wife with other people, it really makes me appreciate them in a different way. I see how charming or thoughtful they are or what a sparkling conversationalist they are."
47. Solve a puzzle together
If you both were kids who loved finding solutions to puzzles and riddles, this could be one of the fun date night ideas for Friday night. There is nothing more satisfying than putting a million jigsaw pieces together. 
48. Take a walk
How can we forget Jess and Celine walking the streets of Vienna and talking about life in the movie Before Sunrise? Date ideas for Friday night don't have to be extravagant; they can be as simple as a stroll and deep talks. You can look for intimate questions to ask your partner.
49. Take a pottery class
It could be a good way to scratch your artist itch. Taking a crash course of two hours on ceramics could be just the therapy you both need. If one of you or both of you are introverted people, this could be a soothing way to express your love.
50. Play laser tag
How can we forget Barney's addiction to laser tag in the show How I Met Your Mother? Play laser tag together and create some joyful memories. It could be a completely unique date idea for Friday night. The trippy lights will give you neon party vibes. The friendly competition will increase your chemistry.
51. Couple's therapy
If you have been fighting too much and the relationship is becoming toxic and draining, trust me, an extravagant dinner won't be enough. Try seeking couple's therapy. Trust me, you will thank me later. You can also look for couple therapy exercises to do at home.
52. Live music
Maybe all you need for an intimate date setting is live music. Great food just gets better when you are humming the lyrics of your favorite song being played on the guitar or saxophone. 
53. Once more to the beach
Take some food with you to the beach and light a bonfire. It could be a nice little picnic. Hold your partner's hand and relax. You both could even take a hot air balloon ride and share a bottle of champagne. You could also go to the beach during the evenings and gaze at the night sky. You can talk about the constellations and even name a star after your partner. This is honestly one of my favorite date ideas.
54. Horror movie
Still don't know what to do on a Friday night with your boyfriend/girlfriend? Go watch The Exorcist with your partner. It could be just the perfect excuse to cuddle your partner and come closer. At-home date night ideas can be fun too.
55. Brew a date idea for Friday night
It could be an exciting process to drink freshly brewed coffee or freshly brewed beer together. There are so many flavors and you can enjoy the nuance in those tastes together. 
56. Cooking classes
If neither of you knows how to cook, it's a great time to learn that basic life skill by taking cooking classes. It's not your regular date night idea but cooking is considered therapeutic and it might ease your mind after a hectic week of work.
Related Reading: What Your Date's Coffee Order Tells You About Them
57. Baseball game
Bored of regular date nights? Take them to a baseball game. It's also a great first date because the two of you are nervous. Thankfully, there is so much happening on the field that you won't fumble and make a fool out of yourself. If you want to avoid awkward conversations and still have a good time with your date, then take them to a baseball game.
58. Learn to play a musical instrument
Guitar, piano, violin, it could be anything. Practice at home and laugh at each other's failed attempts. Motivate each other to go on till you reach the stage you can serenade the other like a pro.
59. A food truck date
Running short on cash? Don't worry. We've all been there. Whoever says you can't have a good time without money is lying to you. You can have the most romantic night regardless of where you are. The only thing that matters is good company. Take them to a nearby food truck and enjoy some soft-shell tacos or a slider.
60. Dinner cruise
If you can afford to spend some money, then you can take them on a dinner cruise. You will be in the middle of an ocean staring at nothing but the moon in the night sky. How utterly romantic! Listen to the sound of the waves and whisper sweet words of love in each other's ears.
Bonus Date Night Ideas
Yes, there's more. We just want to let you know that you don't have to do the same old thing again and again and make your partner feel like there is something lacking in your relationship. These are some of the things you can do when your relationship feels off. These ideas will make your date nights more romantic and exciting:
Recreate your first date
Visit an animal shelter
Arrange a scavenger hunt
Make your own heart-shaped pizzas at home
Write each other love letters
Do origami together
Key Pointers
The purpose of date nights is to spend quality time with each other and make each other feel valued and loved
You can take your partner to an amusement park or you can just chill at home and enjoy a romantic movie together
Some other fun things to do with your partner on a Friday night include playing board games and cooking together
Hope this list of date night ideas for Friday night was helpful enough. Please remember, don't stress out. It is not so much about the idea but more about what you make of it. Put your phone away, be a good listener, and ask questions. Also, please show up on time and dress well. The last thing you want to do on a date is bring up your ex, drink too much, or overshare your life story. So, good luck. You've got this!
This article was updated in January 2023.
20 Funny Gifts For Couples – Wedding Anniversary Fun Gift Ideas