Single and looking for love? The question of how to get a girlfriend and build a rock-solid relationship with her is likely to be weighing on your mind. Whether you're single and unattached or have your heart set on someone special, deciding on the right course of action is never easy.
Should you ask her out upfront? Or is it wiser to lay the groundwork to win her over first? If you must lead with winning her over, what is the right way to go about it? And how can you be sure when is the right moment to swoop in and make your move?
To get a girlfriend easily you need to decipher the answer to these and many other such questions. Then, plan your wooing strategy accordingly.
How To Get A Girlfriend – 21 Tips That Work Like A Charm
Yes, we know, that all these questions, permutations and probabilities of the outcome can make getting a girlfriend seem like a complex science. But it doesn't have to be. As long as you're clear about what you want from a partner and a relationship, the way forward becomes easier.
If you already have a girl in your life you like enough to make you want to be with her, it's half the battle won. You just need to ascertain whether she wants to be your girlfriend before making your move. Even if you don't, a broad idea about what you seek in a partner can make your search simpler. Once you're past that stage, it all boils down to putting the best version of yourself out there.
We tell you how to get a girlfriend by doing just that with these 21 tips that work like a charm:
1. Don't obsess over how to get a girlfriend
We know what you're thinking. This advice seems to go against your objective to get a girlfriend fast. But hear us out. When you start fixating on how to get a girlfriend, this end-goal starts influencing your every interaction with every woman you meet. That puts you at the risk of coming off as a creep who wants to 'get into a woman's pants'.
Freeing yourself from this baggage allows you to meet women without any expectations of what it might lead to. When you're not playing to the gallery, you're more likely to be yourself. That is when the chances of finding a genuine connection with someone are the highest.
Related Reading: How To Determine The Best Dating Site For You
2. Put yourself out there to get a girlfriend online
Online dating is the de-facto medium of finding love in the present times. If you're considering going down that path in your pursuit of a partner, be prepared to put yourself out there.
To get a girlfriend online, you must invest in creating dating profiles that truly sing about your best qualities. Pictures and bio that reflect who you are and what makes you attractive hold the key to succeed at online dating.
3. Make conversation to find a girlfriend soon
If you want to find a girlfriend soon, then you have to learn how to make a strong impression on women you find interesting. Striking a conversation is the easiest way to do that. Don't let the pressure of having to impress her leave you tongue-tied.
Use your words confidently. Whether it is to make small talk or get to know her better.
4. Find a girlfriend fast by paying attention to your looks
To find a girlfriend fast, you need her to notice you. Without it, all your overtures will be in vain. And a simple way of grabbing her attention is to work on your turn out a little.
A well-groomed guy with crisp clothes, hair in place and a lingering whiff of cologne on him is far more likely to grab eyeballs than someone who is being a total slob. So, put some effort into your appearances before you head out whether you're hitting the bar with your gang or going on a first date after meeting online.
5. Be prepared for some misses
While your goal may be to get a girlfriend easily, it is not realistic to expect that your experience in the dating world will align with that goal. Prepare yourself for some misses, bad dates, potential connections fizzling out before you can find the one. When that happens, don't let these setbacks take a toll on you.
Stay true to your resolve of finding a partner and you will hit a breakthrough sooner than later.
6. How to get a girlfriend? Approach her
Whether you're wondering about how to get a girlfriend in high school or your 20s, you can't expect to succeed unless you approach girls. Set aside whatever inhibitions or limiting beliefs are holding you back and work on brushing up your dating etiquette so that when you make your move, she doesn't bolt.
This can be especially tricky during high school years given that a majority of teens struggle with a sense of awkwardness. Even if you're not the most popular person in school, there is a good chance that someone will like you for who you're.
Similarly, if you haven't had a real relationship by the time you hit 20s, the prospect of approaching a girl can start to seem a lot more daunting than it is. Remember success on the dating scene is all about taking your chances. At worst, she will turn down your advances. So what! You move on and try again.
Related Reading: Online Relationship Advice – 23 Important Tips
7. Spruce up your profile to get a girlfriend on Facebook
In case you're turning to social media to find a partner, know that your profile can make or break your chances of success. So, to get a girlfriend on Facebook or Instagram, work on making your profile charming and eye-catching before you slide into her DMs. Otherwise, you're just one of the many creeps who are making passes at her.
She may not decide to date you based on your social media profile, but it definitely is a good start point that you can build upon with the right words and actions.
8. Get a girlfriend easily by being honest
Women are blessed with a strong instinct – a sixth sense – that tells them to raise their guard when something doesn't feel right. If you're being dishonest and insincere in your interactions with a girl, she is going to pick on the unhealthy vibes.
When she does, all the hard work you may have done to win her over will go down the drain. You can steer clear of this pitfall by simply being honest and your true self with her.
9. Take initiative to win her over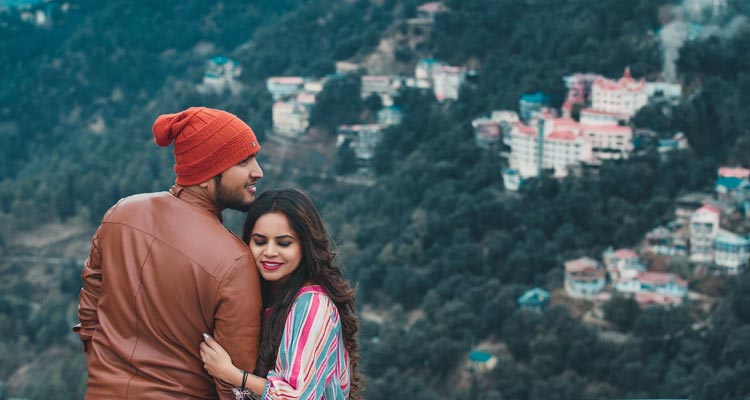 How to get a girlfriend? Well, you have to be proactive and take initiative to woo her to get things moving in the right direction. If you're falling for someone, show her that you value her and care for her through your words, gestures and actions.
If you're trying to get a girlfriend online, either on a dating app or social media, take the initiative to reach out, text, strike a conversation and keep it afloat. Showing her that you're invested in the prospect of taking things forward will augment the chances of her reciprocating.
10. Be open to meeting someone new
If your love life is like a blank canvass, you have to be open to the idea of meeting new people to find a girlfriend soon. While it's all right – recommended even – to have a clear idea about what you expect in a partner, don't let this checklist of traits get in the way of your explorations.
By doing so, you're effectively limiting your chances of meeting the right person.
A lot of times, you don't get an accurate sense of who a person is just by looking at their profile or hearing about them from a friend. That's why it's important to keep an open mind and go out to meet as many new people as you can when you're actively trying to get a girlfriend.
11. Work on your confidence to get a girlfriend easily
Have you been stuck in a cycle of bad dates? Are you struggling to graduate to the second date stage? Do you feel that women don't respond to you well? Well, if the answer to these questions is yes, then you need to reflect a little on your personality.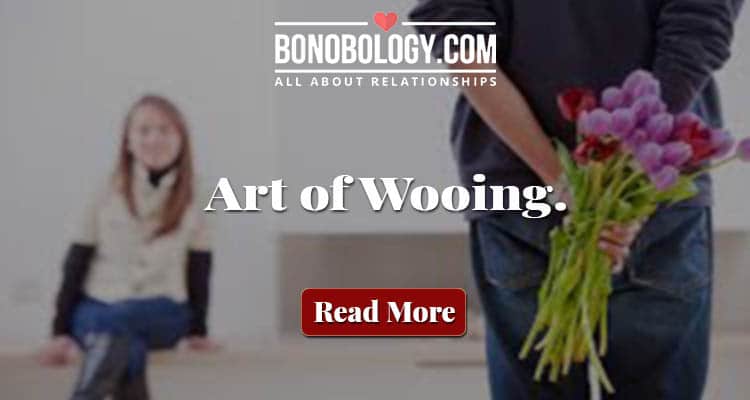 Do you lack confidence? Are you not sure of your thoughts? Do you struggle to put your thoughts into words when sitting across from a girl?
It might serve you well to take your eyes off the get a girlfriend fast goal and focus on working on your self-confidence instead. There is nothing more charming than a confident guy who is sure of himself and what he wants in life.
12. Don't hesitate in asking for her number
Whether you're trying to get a girlfriend online or in real life, asking for her number is non-negotiable for taking things forward. Once you have established some rapport with her, ask for her number. Given that she has been responding to your advances so far, there is very little chance of her saying no. So, don't hesitate to take the plunge. Don't wait for too long before you do it either.
Related Reading: What Does A Third Date Mean For Guys? Third Date Conversation
13. How to get a girlfriend? Flirt
Anyone who is in the process of winning over a girl's heart needs to pay attention to this. This tip is crucial not just to get a girlfriend easily but also to ensure that you don't end up in the dreaded friendzone.
To make sure that the girl you've been wooing understands your intentions clearly, you have to be unambiguous in your advances. What better way of doing that than building up a little sexual tension by flirting with her over text and in person.
Pay her compliments, tease her a little, make fleeting physical contact, look into her eyes to stir up her emotions.
14. Want to get a girlfriend fast? Ask her out
Once you've done the necessary leg work and get a sense that she's interested too, find your moment and ask her out on a date. Don't put this off for long waiting for the 'perfect moment' or the 'right time'. There will be none unless you create them.
15. Make her feel special
So, you asked her out and she said yes. Pat yourself on the back. You've done great so far. How you conduct yourself on the date will determine whether it'll be a one-off thing or a stepping stone to she becoming your girlfriend.
Make the date about her. Plan the first date down to the last detail factoring in whatever you know about her likes and dislikes. For instance, if she has mentioned in the passing that she loves Japanese cuisine, you can book a table for two at a sushi bar. Once you're together, be present in the moment.
Listen attentively when she talks, put an effort in responding to her questions, ask her questions about her life to get to know her better. The idea is that she feels pampered and special at the end of it all.
16. Suggest a second date
Considering that your first rendezvous went well, make it a point to suggest a second date before saying goodbye. But you don't want to seem too eager or desperate, so it's best to leave things open-ended.
'This was nice. We should do it again sometime.' Or 'I had a great time. Let's make another plan soon.' Such neutral suggestions are a safe way of letting her know that you'd like to see her again without making her feel pressured to say yes to future plans before she's had a chance to process and analyze this one.
17. Be a constant in her life to get a girlfriend easily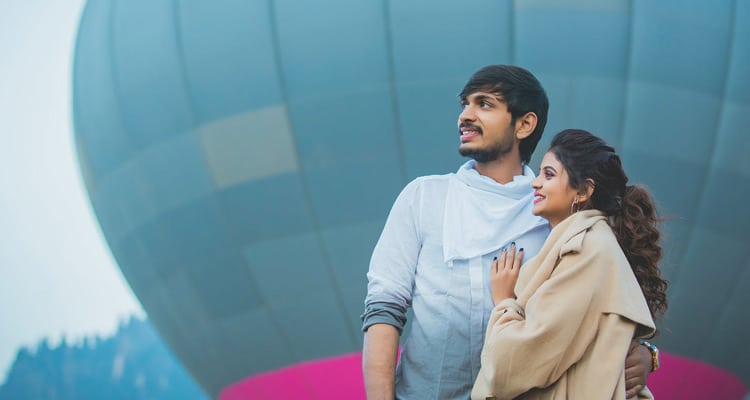 You've had a great first date and are looking forward to a second one. But what should be your course of action in the interim? Well, remember the 'out of sight, out of mind' adage. To make sure you're not forgotten, try to be a consistent presence in her life.
This means texting her at least once every day. If things are progressing well, you can even add occasional calls to the mix. Don't overwhelm her with contact though. The idea is to be on her mind not to repulse her by coming off as needy. A potential clingy boyfriend is a red flag anyone would want to steer clear of.
18. Don't hold off that kiss
Somewhere between that first date and second, you must find the opportune moment to make your move and seal the deal with that first kiss. The way she responds to it will tell you a lot about the potential of these dates turning into a relationship.
Related Reading: 30 Best Tinder Openers That Simply Can't Go Wrong
19. Be emotionally available
If a girl has been on more than two dates with you, there is no reason to second-guess how she feels about you. The secret to how to get a girlfriend when you're at this stage of the wooing process is to make her see how good you can be together. This means no playing fast and loose with her feelings, no mind games to turn the chaser-chasee equation in your favor, no push and pull dynamics.
Instead, focus on being emotionally available. Invest in building upon that initial spark. Make her feel appreciated and valued.
20. Show that you care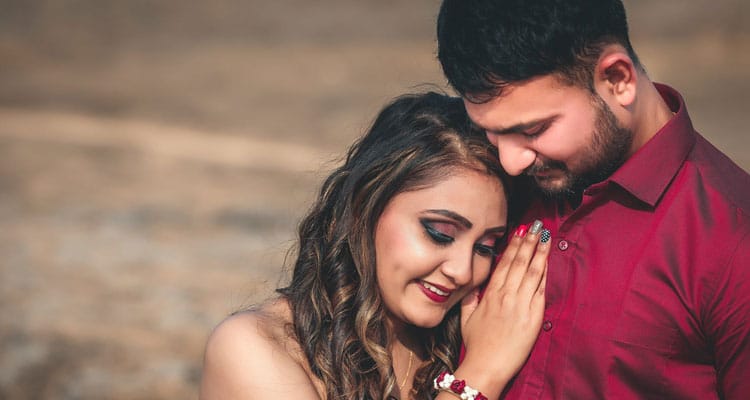 What should I do to get a girlfriend easily? A lot of people grapple with this question when the answer is really simple. When you seek a partnership, you have to be willing to be an equal partner in building a strong bond from scratch. Showing a potential love interest that you care is the best way to get started.
Once you're talking regularly, don't vanish for days without explanation. Ghosting, even if it is fleeting, can kill your prospect of getting a girlfriend. If she's going through something in her professional or personal life, be there for her. If she's happy or excited about something, share her joy.
These little gestures will make her view you as a worthy partner.
21. Ask her to be your girlfriend
Once you're genuinely emotionally invested in her and ready to put a label on your feelings and relationship, ask her to be your girlfriend. And we suggest you make a big deal about it. Plan a special date, get her a gift that fits the occasion, take her hand in yours, hold her gaze, and officially ask her to be your partner. If you haven't already, this would also be the perfect time to say 'I love you'.
From making your first move to dating her and eventually getting into a steady relationship, the journey to how to get a girlfriend isn't as complex as it's made out to be. It can take you a while to get from the start point to the finish line. But you know what they about slow and steady winning the race!
FAQs