Ever walked into a room and caught your significant other tearing up while looking at her phone? Or have you noticed her mentioning her ex's opinion in conversations? Are there moments where she seems distant and emotionally unavailable? Do you feel there is a part of her you can't seem to reach? These are all tell-tale signs she is not over her ex. But then why is she with you? And what does it mean for the future of your relationship?
Being with someone hung over their past can be confusing and heartbreaking at the same time. Clarity on where she stands with respect to her past is critical to help you decide how you want to handle your present and future.
Related Reading: 90% of young people today are involved with their exes
10 Classic Signs She Is Not Over Her Ex
Even if you can't put a finger to what's amiss with your partner, when you are with someone who still has strings attached to their past, you live with a nagging feeling that something is not right. To help you get some clarity on the matter, here are 10 classic signs she is not over her ex.
1. She checks her notifications obsessively
We all have a tendency to reach out for our phones and check for notifications every now and then. But if this behaviour seems almost obsessive in case your girlfriend or spouse, it's one of the signs someone is not over their ex. She secretly longs to receive a text or call from her ex and keeps checking her social media feed just in case the person has dropped a like or comment somewhere.
2. Frequent mentions are one of the signs she is not over her ex
From conversations about your relationship to casual banter about less important things in life, the mention of her ex finds a way in no matter what. She makes it seem like casual, but the fact of the matter is that her ex occupies her mind space enough to come up in her interactions. This is definitely one of the alarming signs she's not over her ex.
3. She wears that old T-shirt
There is that old, worn-out T-shirt in her closet that she just cannot let go off. She wears it to bed every other night, spends her weekends in it and just won't agree to part with it. If you know that T-shirt has a connection to her ex – maybe it was a gift from them or signifies a special occasion in her past relationship – you have every reason to be worried about her being hungover her past.
Related Reading: How To Respond To A Breakup Text
4. Comparisons are among signs she is not over her ex
If you're being compared to her ex, you are dealing with one of the undeniable signs she is not over her ex. These comparisons can be positive or negative – you wear a new shirt and she tells you that you look as stunning as her ex or you have an argument and she lashes at you, saying, after all, you're no different than her ex.
Either way, this is not a healthy sign and signals to trouble in your paradise.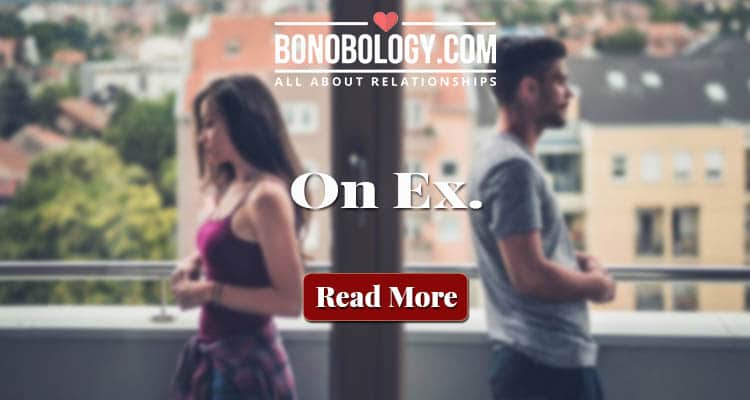 5. She drunk texts him
One of the most alarming signs she's not over her ex is the constant desire for communication or keeping a link alive. If despite your presence in her life, she cannot resist texting him in her drunken stupor, she most certainly has a foot in her past.
It doesn't matter whether her texts are angry rants about how the ex trampled over her heart.
The fact that she's still hurting and feels the need to reach out to her past for comfort and not you is worrisome. If the ex reciprocates to her advances, it can put your relationship in jeopardy.
6. She still talks to her ex
She may claim that she's just friends with her ex now, but the fact that they're a part of her life still is an indicator that she hasn't fully moved on. If she still talks to her ex, meets them on and off and goes out of her way to stay in touch, in all likelihood, it's because a part of her still hopes to get back together with them.
7. She cannot bear the thought of her ex moving on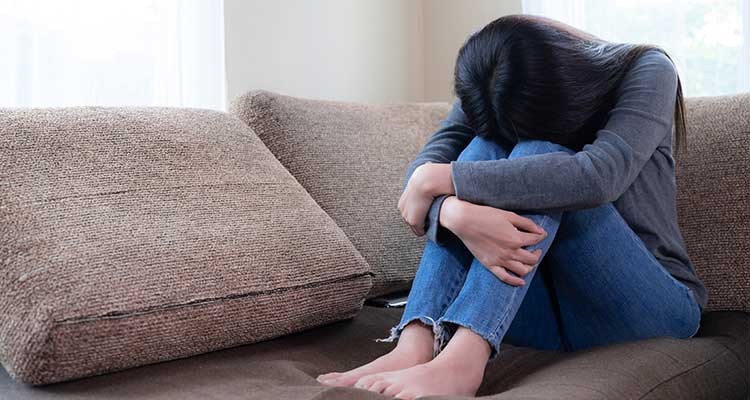 Not only does she keep tabs on her ex's present life but shudders at the thought of them moving on. If the news of them dating again or being in a relationship unsettles her, it's one of the classic signs she is not over her ex. Their new relationship sounds the death knell for her hopes of reviving that old connection, and that, she cannot bear to stand.
Related Reading: Why I Can Have No Closure
8. She prioritizes the ex
She may be in a relationship with you but her allegiances rest elsewhere. Her ex remains her top priority even today, and that is reason enough for you to worry that she may not be as emotionally invested in her relationship with you as she's in her past.
9. She doesn't commit
You and your partner may have been together long enough to think about the next step or put a seal of commitment on your relationship but she evades the topic. If despite being with you long enough she hasn't committed to you, it could well be because she's over her ex.
Since, in the heart of hearts, she wants to revive that old bond, she's scared to commit to you and close the door on that possibility.
10. She keeps in touch with her ex's friends and family
Her bridges with her ex may be burnt but she cannot let go of that part of her life completely. That's why she stays in touch with their friends and family. It's her way of keeping track of what's happening in their life and keeping alive the possibility of rekindling that old romance.
Related Reading: Boyfriend's Day: "I Lost Him Because I Was Too Aggressive"
How Long Does It Take A Woman To Get Over Her Ex?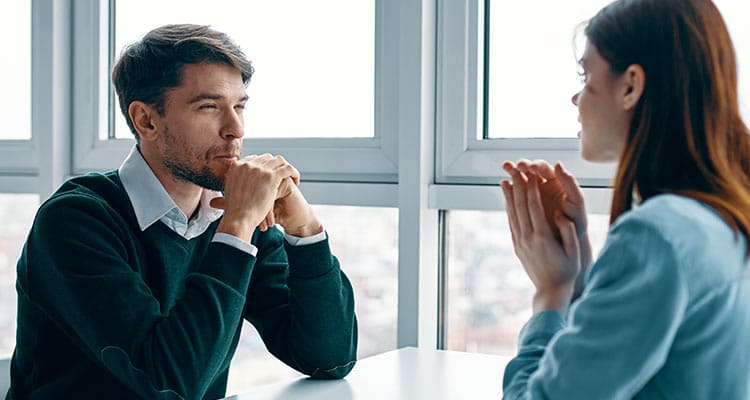 Just like every relationship, every heartbreak is unique too. As such, it is hard to definitely pin down the amount of time it takes a person to get over a break-up and their ex. However, research does offer us a broad idea about how long does it take a woman to get over her ex.
According to a 2007 study and a survey carried out 10 years later, women can move on from a break-up in anywhere from three to six months, in case of casual or low-quality or casual relationships. If a woman is getting out a long-term relationship where she saw a future with her ex-partner, it may take her up to 18 months to move on.
The real difference, however, lies in the way men and women process heartbreak.
A study indicates that heartbreak hits men later because a majority of men don't process the feelings of hurt immediately. On the other hand, a relationship not working out affects women more negatively, impacting them on an emotional as well as physical level.
However, since they feel these negative emotions more deeply, women are better poised to recover and move on completely whereas men may simply learn to live with the pain.
Related Reading: 11 Tips To Get Over Someone You Never Had
What Do You Do When She's Not Over Her Ex?
Being in a relationship with someone who's displaying clear signs she is not over her ex can be neither easy nor pleasant. Here's what you can do to make the situation better:
1. Talk to her about the signs she is not over her ex
Have an honest conversation with your partner about these alarming signs she's not over her ex. Give her the chance to explain her side of the story and hear her out patiently. Then ask her if she sees a future with you. If she answers in the affirmative, tell her that she needs to do the work to move on, reassuring her that you'll be there to hold her hand through it all.
2. Don't expect a miracle
Just because she has promised to make amends, don't expect a miracle to happen overnight. The fact that you noticed the signs she is not over her ex indicates that she's been struggling with moving on. Give her time, be patient.
3. Seek an intervention
In case, you and your significant other have not been able to resolve this issue even after putting in an earnest effort and she still talks to her ex or seems inclined to remain in touch, know that couples counselling can help you make progress. Help is only a click away and it might well be what you need to salvage your relationship.
4. Focus on strengthening your connection
You can counter the negativity of your girlfriend being hungover her past by strengthening your connection with her. Build memories, let her know that you're there for her and show your love and care.
A promising future is often the best antidote to the nostalgia of the past.
5. Move on
If your girlfriend refuses to step out that zone where she has one foot in the present and another in the past or if the signs she is not over her ex become an irreconcilable issue between you two, consider moving on. When only one person is emotionally invested, relationships can turn toxic and scar you for life.
Everyone has some baggage from their past. As long as it doesn't interfere with your present, it's nothing you can't make your peace with. Being in a relationship with someone displaying signs she is not over her ex is a whole different ball game. Do your best to salvage the relationship, but not at the cost of your own happiness and peace of mind.
Post Break-up Feelings: I think of My Ex but I love My Husband more
Ever heard of Phubbing? It can kill your romantic relationship