When you think of gifts you always opt for the ones that should be thoughtful and meaningful. But every time it is not plausible to have purchased the gift a week before the event. In such cases, the best last-minute Christmas gifts come up as the real solution. Like in the case of Christmas you can go for the last-minute Christmas gift ideas and choose gifts for your child/children, better half, friends, relatives, parents, or colleagues who happened to slip out of your mind earlier.
With the blessing of this Internet world, there is no dearth of ideas and shipping is not a problem at all, especially with Amazon's one-day delivery option. Therefore you can easily explore and shop for last-minute Christmas gifts without any trouble. However, for those who do not have any idea on what gifts to be selected in haste, check out the penned ones below.
Best Last Minute Christmas Gifts You Can Buy On Amazon
Christmas is a time of happiness and joy partly because through gifts we show our loved ones that we want to share this happiness and joy with them. As beautiful as this sounds, who's got the time to look for individual gifts for everyone you hold dear? That is where we come in as your angel guardians.
Here we have put together 21 best last-minute Christmas gifts that you can easily find on Amazon and have delivered to you while you focus on other priorities. We have tried to include a gift for everyone. You can select your preferred items depending on the taste of the receiver.
1. Induction infrared helicopter with disco ball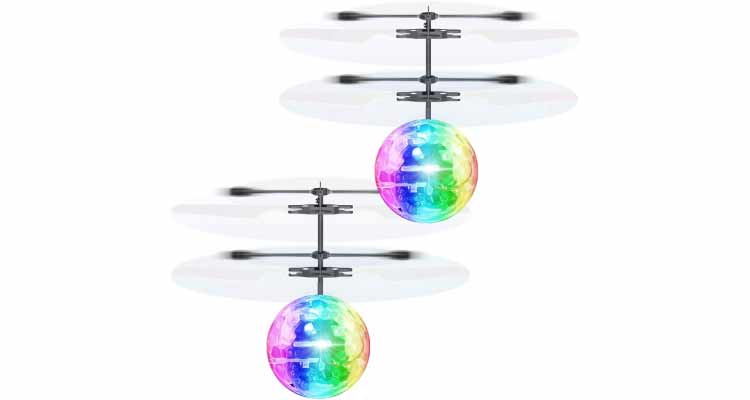 Christmas is almost there but you were so busy with your daily chores that you almost forgot about your angel. While everyone was busy picking gifts for their children you only remembered two days before that you were supposed to get one nice gift for your sweetheart.
Therefore wasting no more time you took over online and rummaged through the last-minute Christmas gifts for kids. And finally, this disco ball operated with an infrared induction helicopter caught your eye. The ball is certain to be a hit among children because of its easy maneuverability and beautiful lights.
It can be operated by placing the hands underneath the ball and your kid can steer it in any desired direction. Indeed it's all but certain that your kid will learn to coordinate both hands and eyes simultaneously.
Comes with a rechargeable battery and a cable
Has an auto power-off option for the safety of the children
Wireless remote control operation for an easy and safe mode of playing
Related Reading: 21 Christmas Gifts For Parents [2020]
2. Silicon microwave popcorn maker
No plans for Christmas? How about some 'Netflix and Chill'? And while we say this, we do not imply purchasing a Netflix subscription for your friend or loved one as a gift (though you can, what's the harm?).
What we mean is, however, that during this high-alert time of the global pandemic, let's be safe and have a secure date on the couch with your friends or that special someone. Binge-watch a great series while gifting your pal a gift that he/she has never thought of receiving – A popcorn bowl!
The bowl is easy and convenient to use and makes sure you enjoy a great night of watching and discussing things through the night.
Comes in over 20 color variants
Made of silicone, can be collapsed onto itself
Can make up to 16 cups in one go
3. Snowcome shaved ice machine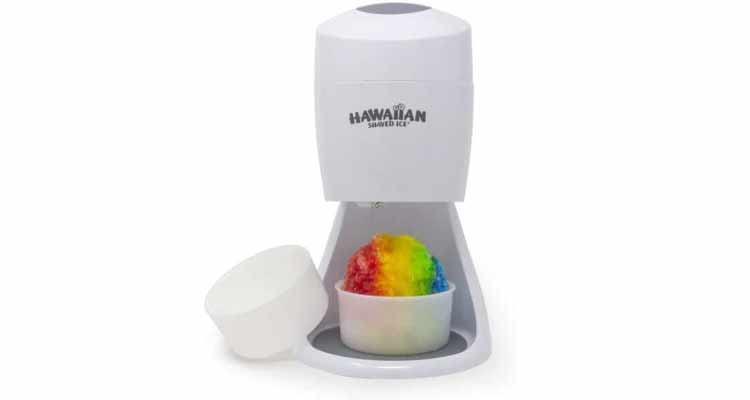 Okay, so let's say you are the one always hosting parties and getting gifts in return but this time, the tables have turned and your best friend has decided to do the honors. She has invited you along with others, just two days before the eve. Now the problem is, you just can't attend the event empty-handed, and buying a tunic or a sweater from the nearby boutique seems too clichéd.
To solve your dilemma of choosing between a useful yet out-of-the-box last-minute gift, we bring to you this amazing shaved Ice and snow cone machine. The cool machine is perfect for making margaritas, snowballs, slushies, cones, and shaved ice. The flexibility that this device offers is sure to help your friend in more ways than one.
Comes with a one-year guarantee
The kit includes six flavor powder sticks, 2 mixing bottles, and 8 reusable spoons
Can be used to make iced lemonades, mixed drinks, and iced desserts
4. Bluetooth-enabled dimmed table lamp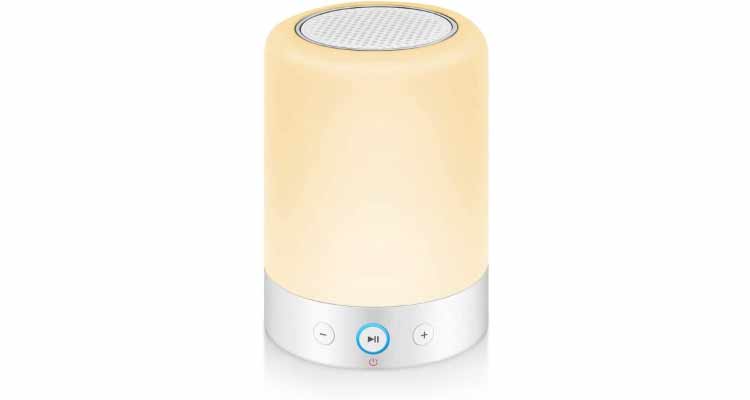 Working in today's highly competitive market is often taxing and job responsibilities are complex. Indeed, getting through that and responding to your job needs hardly gives you time to go shopping.
In this busy schedule, you forgot to buy a Christmas gift for your brother who stays in the same apartment. Without much thought, just order this MRCOOL Night Light Bluetooth Speaker, Dimmable Table Lamp LED Speaker with RGB Colors for him.
The sophisticated lamp will add a touch of warmth to the room with its 4 levels of light color controlling option. The premium quality rechargeable battery guarantees that the lamp keeps working for extended hours.
Has multiple colors and modes to adjust as per your mood and requirement
The hypnotic mode helps you sleep better and deeper
Can work as both a lamp and a speaker at the same time
5. Aromatherapy scented candle set — one of the best last-minute Christmas gifts for wife
Maybe you are a lazy person by nature and not much into shopping. Your friends and relatives do complain about your lackadaisical attitude. There are moments when you have forgotten to bring the anniversary gift for your wife (making her angry to wits).
Your indolent attitude no doubt has made your life quite chaotic. And this Christmas it has been a similar scenario. You were busy with office meetings and in the midst of all these, you forgot to arrange a gift for your dearest wife, again!
Not to worry, because this year we are here to the rescue. Gift her an alluring box of scented candles. Boring? Hell no! Whether it's a birthday, anniversary, or Christmas gift, you can never go wrong with such premium-scented candles. This should do the trick if you are looking for last-minute stocking stuffers.
Crafted from pure soy wax and blended with cent percent aromatherapy oils
Available in different packing and style options
Has an assortment of scents like vanilla, lavender, and gardenia
6. Customized photo frame
Christmas is about joy, and Christmas gifts are about sharing this joy with your loved ones. These gifts though, serve their purpose best when they are thoughtful and personalized. But then our work-life balance doesn't leave a lot of room for making something like that. If you are looking for last minute DIY Christmas gifts, we have a brilliant alternative. This frame can hold 8 pictures and still has room for a personalized message in the center. Just add your favorite pictures with your favorite people and take them down memory lane.
Comes in five sizes
Available in three color variants
Sawtooth hangers are attached to the back of the frame for easy hanging
7. Gingerbread snaps cookie tin
Being a mother of two kids means you hardly get time for yourself. You don't have time to go outside much either. But being a loving mother, you never miss the chance to present a gift to your daughters. However, this year was too hectic and in between the house cleaning and unending chores, you forgot to buy something for them. Sounds familiar?
Well, thanks to online shopping, you can celebrate your Christmas the way you want to. As one of the great last-minute gift ideas, you can now get gingerbread snaps, made with the original flavors of the Swedish cookies, for your daughters and treat them (and also yourself) to some delicacies.
The cookies have a crispy texture
Packed with a protective insert to protect the cookies during shipping
Made with real ginger
Related Reading: 21 Christmas Gifts For New Moms | Unique Motherhood Gift List [2020]
8. Ceramic Rainbow Mug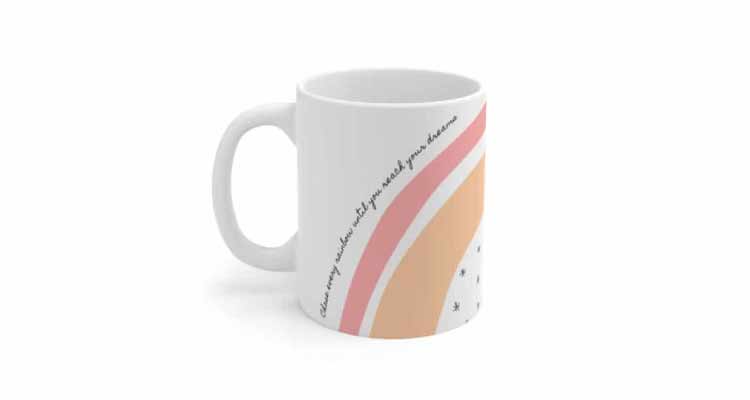 Every Christmas, you visit your dad's place with your mom. As your father has been out of the station for the last couple of years because of office work, seeing him and traveling simultaneously gives you so much fun. But this year, due to some reasons, you forgot to pack the Christmas gift. Your mother has been scolding you for being so careless and now you don't know what to do!
Has something like this happened to you too? Don't worry, online shopping portals are a true savior! You can go for a quirky, cute, stylish, or classy mug that caters to his taste. One such option is this Ceramic Rainbow Happiness Mug. It can be used for daily purposes as well as kept for special occasions, as you wish to use it.
Made of stoneware
Comes in six colors
Has a smooth glaze anti-scratch finish so you can use it without any worries
9. Stainless Steel Wine Tumbler
You can't imagine a Christmas evening without a glass of wine, can you? And you've always appreciated your girlfriend for presenting you with lovely wine and flowers as Christmas gifts. But well, you forget to get her any gift, be it her birthday or Christmas.
Similarly, you forgot to get a gift for her this Christmas too. Let's not waste more time wrecking your brains, as this gift would be helpful for every woman in your life. As wine and women go hand-in-hand, there aren't many better last-minute Christmas gifts for your wife than giving her this beautiful wine tumbler.
Reusable, eco-friendly, and shatterproof for a lasting usage
Comes in 15+ beautiful shades for you to choose from
Double wall insulation keeps the wine cold for long hours
10. Single-Serve Coffee Maker
Your brother is an explorer and never loves to rest at home on holidays. Instead, he prefers to set out for a new destination every time. And as he loves to travel, he always prefers to count on travel-friendly items.
In that regard, last year on his birthday you presented him with a backpack and now this Christmas, you don't have a clue as to what to gift him. Well, there are barely a few things that can be better than this travel-friendly serving coffee maker.
The coffee maker is of compact size and allows for different grind types, making it the perfect companion for someone who likes traveling. This gift is bound to be loved and cherished by whomever you gift it to.
Made of stainless steel
Can be programmed as per your preferences
Includes removable filter basket and thermal travel mug
11. Handheld Cloth Steamer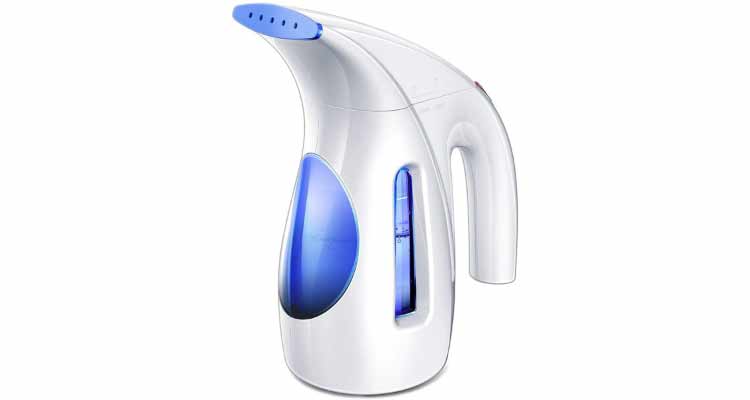 It is an era of the smartest gadgets and your husband never misses trying the trending ones in the market. He almost had a check on the recent entries. Therefore every time you get confused about what to gift him and for that, you ask your best friend for gift suggestions.
We are there for you this time. Pick up from our list of last-minute Christmas gift ideas from Amazon.com because of their stellar assortments. So from there, you picked a cool handheld steamer. It is a 7-in-1 multiple-use steamer. One can travel with that with complete ease.
Available in blue color
Comes with a cup, 2 brushes, and a power cable alongside the steamer
Lasts for 15 minutes of continuous steaming
Related Reading: 21 Cool Tech Gift Ideas for Couples Madly in Love and Passionate About Gadgets | 2020
12. Ceramic Infuser Teacup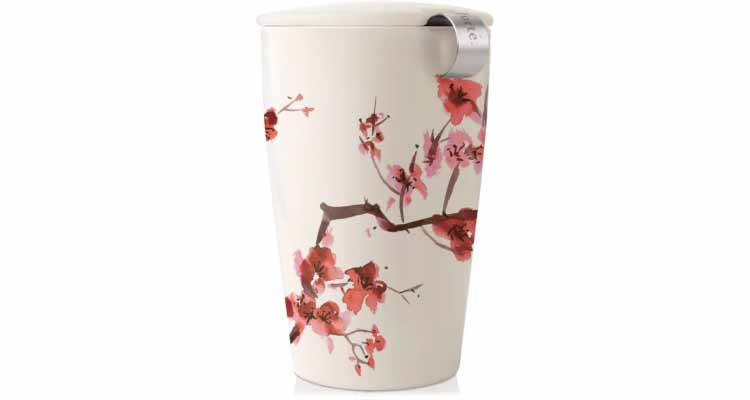 Your niece loves to collect artifacts; every year on her birthday you present her with similar gifts. For Christmas, you planned something similar but you finally forgot and now you need a last-minute gift idea for Christmas to help you. This is also one of the great last-minute Christmas gifts for your wife.
So here we are with another gift idea from the online market, the splendid site never runs off inventories and you understood that very well from this ceramic infuser teacup. The teacup is made of pure stainless steel and comes with a lid and basket. Indeed your niece collected a new experience of brewing tea in a refreshed way.
Includes a double-wall ceramic tumbler, stainless steel loose-leaf tea infuser basket, and a lid
The insulated double-wall design keeps tea warmer for longer than a traditional tea mug
A tea infuser made from stainless steel is sturdy, easy to clean, and keeps tea leaves inside the basket
13. Motivating Wall Plaque
Your Grandma is a loving lady and you always feel motivated because of her kindness to others. She always taught you to be kind and have compassion for others. And your grandma always tells you to start your day with motivational words as this will keep you inspired all day long.
So last year on your birthday she gifted you a motivational book. And you also planned to surprise her with something during Christmas. But somehow it slipped your mind. Thus, you finally decided to turn on to us and arrange a last-minute gift.
The frame and panels of the inspirational wall art are made of high-quality, reliable, durable, light, and eco-friendly MDF wood
Made with the new modern 3D laser cutting technology
A special set of 4 multi-colored inserts
14. USB Enabled Led Desk Lamp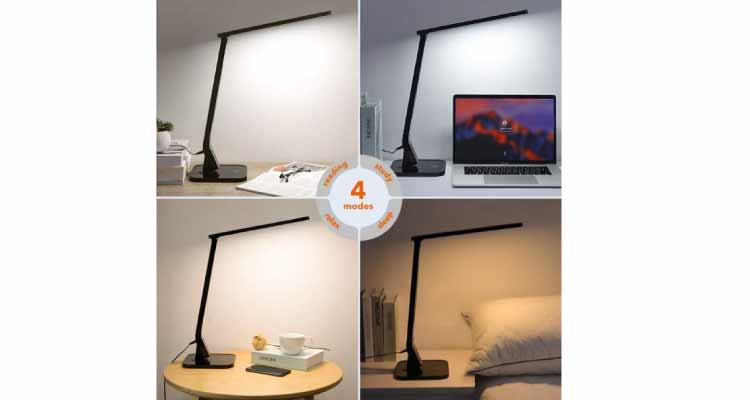 You don't feel like making a shopping list and every year it is a custom in your family to present the family members with Christmas gifts. This year too, as usual, you forgot to send gifts to your relatives and for that, you need to search for the last-minute gift idea for bulk orders.
To impress all your relatives at once – be it your uncle, your nephew, their neighbor, or even their dog (ok, let's not include the dog), you can opt for a USB-enabled led desk lamp.
4 light modes to match your purpose
Convenient USB Charging Port
Multi-Angle Adjustments for Optimized Lighting
15. Best last-minute Christmas gift ideas always include self-care — Burt Bees Self-Care Kit
Your mother is someone who always inspires you to work hard and at the same time suggests you take care of yourself. You even suggest your mom spend some time in the salon but she never gets time to do that. So you thought to prepare a self-care beauty kit list. But due to work pressure, you forgot that you have to buy that gift for Christmas.
Now with so few days in hand, the best place that you can get your beauty kit is Amazon. Not just any beauty kit but gift your mom a Burt's Bees Classics Gift Set. These also make do for cute last-minute stocking stuffers.
The kit contains six products – Cuticle Cream, Hand Salve, Lip Balm, Res-Q Ointment, Hand Repair Cream, and Foot Cream – that come nicely packet in a gift-able tin box.
Includes Lemon Butter Cuticle Cream, Hand Salve, Original Beeswax Lip Balm, Res-Q Ointment, Shea Butter Hand Repair Cream and Coconut Foot Cream
Related Reading: 11 Last-Minute Hostess Gifts Ideas | Inexpensive Hostess Thank You Gifts | 2020
16. Waterproof Water Bag
Last year in June your brother got a job in his desired field. Truly his happiness knows no bounds. So on getting the job he gave treats to all of his friends and relatives. Now it's Christmas and your turn to send him a gift. Just a few days before the eve, you realize that you haven't yet decided on what to gift him and hence have nothing to gift.
Having all your hopes on us, we advise you to gift him something useful and yet classy and according to us, Earth Pak –Waterproof Dry Bag is the best option.
Comes with a buckle closure
Keeps your valuable safe and dry
5 year warrenty
17. Colorful Lighting Gloves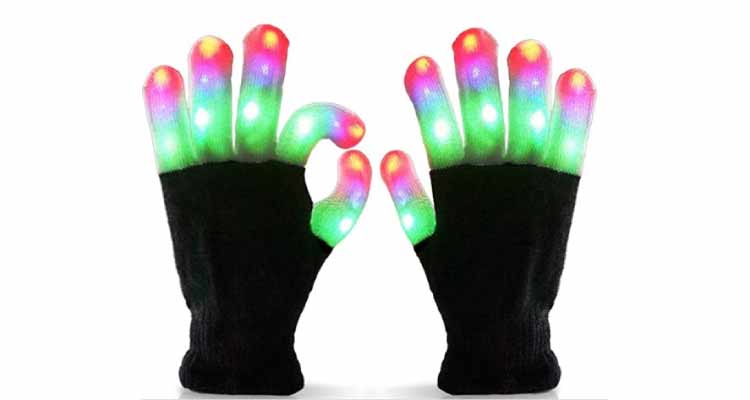 Your sister has a fetish for funky items and she loves anything quirky. So whatever occasion pops up like birthdays or any get-together you always surprise her with such unconventional gifts. Similarly, you had a plan for such an item for Christmas as well but the idea failed because you had fallen sick all of a sudden.
But you thought that it was Christmas and your sister might be waiting for your gift so you searched for the last minute Christmas gift ideas. And not to disappoint you like any other time, we are here with yet another fun-filled gift, a pair of Luwint LED Colorful Flashing Finger Lighting Gloves
Made of high-quality electronics with reliable lighting technology to keep your kids safe
Comes with 6 different blinking modes
A set of 4 batteries is pre-installed and replaceable
18. Smart Wifi Plug
Your father has a fascination with smart items. And it is because of him that your home has different types of fast and robust gadgets. Last year he brought so many new items. So you also planned to add one more to his gadgets collection and thought to surprise him at Christmas.
However, the idea did not turn up because you forgot but thanks to an online portal because here you discovered this smart wi-fi plug for the outdoor area with two sockets.
Weather-resistant and IP64 rated
Voice control with Google or Alexa
Control from anywhere with your smartphone
19. 5-IN-1 AROMATHERAPY DEVICE
You are very choosy when it comes to gifts as you don't like to get anything random for anyone. Every year before any occasion you sit down to prepare the list and decide beforehand what gifts that you require to buy for your near ones.
But this year, Christmas is different because you did not get time to do so. Therefore, you thought why not opt for the last-minute Christmas gift ideas? Talking of the last-minute suggestion, there are many things that you can choose from but to be precise, we bring to you this 5-in-1 Aroma Therapy device.
It features a large and easy-to-clean 300ml water tank, 7 different LED light colors, multiple mist timer modes, as well as a safety auto-switch that prevents it from overheating in case it runs out of water
Related Reading: 21 Amazing Gift Ideas For Harry Potter Fans [ List For All Age Group]
20. Electric Pressure Cooker 7-In-1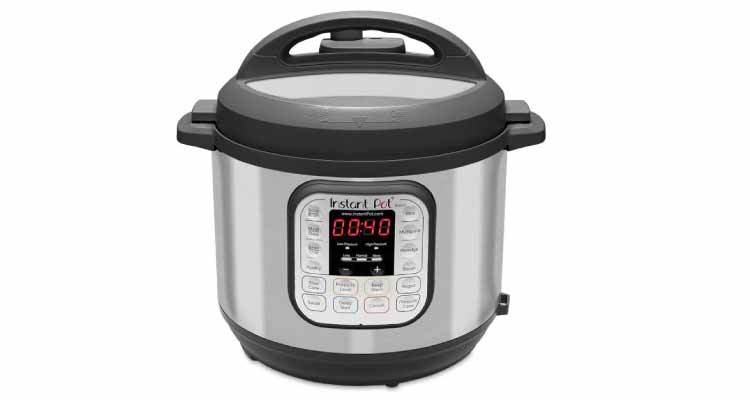 As a responsible son, you will always try to reduce the kitchen work of your mother so that she can get time to relax. That is why on any occasion you try to gift her kitchen items and honestly she adores them a lot. For Christmas want to gift her a helping gift item but you are confused and running out of time to go hunting for one? So here we are, with an electric pressure cooker with 7-in-1 functionality.
7-in-1 functionality
Quick easy cleanup
Includes over 10 safety features, plus overheat protection and safe-locking lid
21. Sandtimer 60-minute hourglass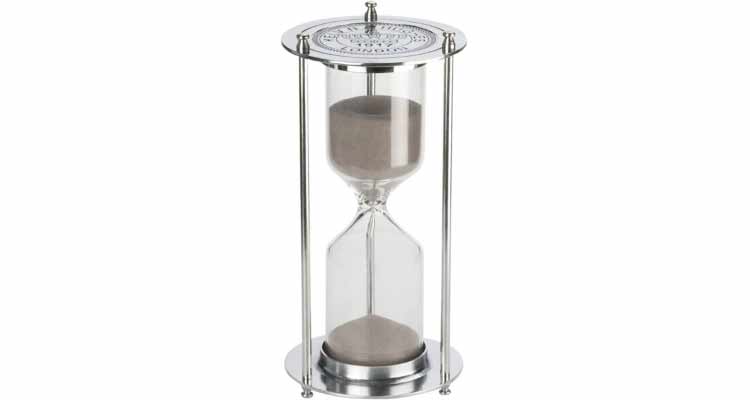 Your elder sister got married two years ago so, every year, on any occasion, you send her gifts. As a working lady, you do not get time to meet up in person so you make sure that festivals such as Christmas have gifts that show your love and affection. So let us help you with a gift neither of you must have thought of — An hourglass. It's a unique gift and makes a fabulous mantelpiece.
Size: 10×5 in
60 Minutes Hourglass Timer
Backed by a 100% Money Back Guarantee
Gifts always bring that expected smile to one's face, it does not matter whether you prepare a huge gift list or go for last-minute gift ideas. Gifts have the charisma to magnetize any heart. Therefore, if you have to meet different gift deadlines, don't worry as these 21 last-minute Christmas gift ideas will always be handy. Not only do they offer you various options to choose from, but they also make sure that you can cater to the preferences and tastes of those you love and cherish in your life. So give a special gift to the special one and make them happy!
FAQs
1. What do you get someone who has everything?
It is noble to think that we gift someone something that they actually need or could use, but it becomes tricky when someone has everything. The trick is to shift your focus from what they need or might use to what they mean to you. Gifting is about showing the receiver that you care. A DIY gift or something that reminds them of your good times together always works in such situations.
2. What is the best gift to give a girl?
Girls are generally very good at picking gifts so picking gifts for them can be a very intimidating prospect. But, girls are also generally more sensitive. So if you find something that either shows them how they mean to you, or you find something they said they needed, they will truly appreciate the thought.
3. Is cash a good Christmas gift?
Cash as a gift can be like a two-sided sword. It might be highly appreciated by some and highly condemned by some. The trick is to understand the receiver's psychology. If the person is practical and prefers their choices over others', cash could be a great gift. On the other hand, if someone is sensitive, and emotional, and values thoughtful gifts, then cash is probably not a good idea.
21 Trending White Elephant Gifts Everyone Will Fight For | Best Fun Gift Ideas
11 Cozy Gifts for Your Girlfriend | Thoughtful and Unique Gifts for Her | 2020
21 Gifts For Beach Lovers [Gifts For People Who Love The Beach] | Christmas 2020