The taboo around physical intimacy for a separated, divorced, or widowed person has begun to change.
"My daughter was so young when she married, and when she moved out of the marriage," says Sumita in her mid-60s. "She hadn't even begun to live her life. The physical need will naturally be there and I could feel her pain."
Sumita spoke to her daughter, trying to understand her frame of mind, and to share things. "I know that I'm uncomfortable with the idea of out-of-marriage intimacy, but having that conversation was important so that she knows that we're here for her. In any case, her focus had been on how to overcome the trauma of her marriage, which was quite severe, and diverted her attention."
Some, like Vanita in her late 50s, are talking to others who have been through the stages to understand what's ahead for their grown children who are about to end their marriage.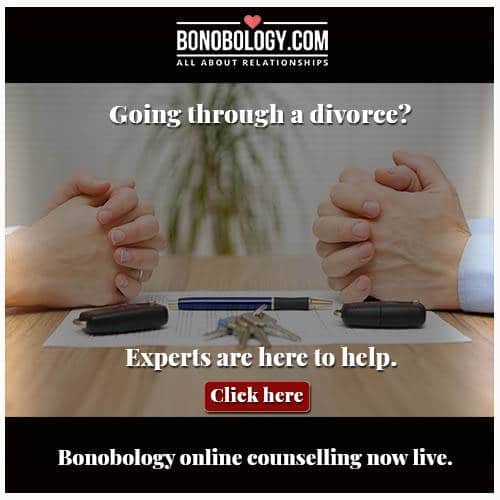 They belong to the new set of mums who are aware that physical intimacy is a natural act. To them, their children's happiness takes precedence over what they know is a bigger taboo when one is no longer married.
Related reading: I have a happy marriage and great life. I still wake up with bitterness. What do I do?
Pleasure with responsibility
It's strange that we are taught the dangers of having sex outside the boundaries of marriage, and never about the warmth, intimacy, and pleasure that it gives, and never that we can enjoy it – with responsibility.
It's as if we live in fear of the act, because we focus on the desire and the pleasure attached to the act. And what we fear, we turn into a taboo. Yet, hidden behind the orgasm bit is warmth, affection, intimacy, trust, the host of things that most of us rely on for emotional stability.
Rather, the good conversation to have is what my gynaec had with me after my separation, that I should not ignore my need for company and for physical intimacy, with or without marriage. It was the first time I had heard someone acknowledge the need, and I knew I had someone standing by me. And she advised me about the precautions I should take.
Related reading: I'm educated and want to work, but my husband is absolutely against it. How do I convince him?
Complex dynamics of a taboo
Acknowledging the need for oneself or for others isn't straightforward though.
Once we label it a taboo, complex dynamics build around it, affecting how we view pleasure-seeking and pleasure-giving in the act of making love.
This limits conversations about what gives us pleasure, and we remain blind to the other's pleasure.
The result is that anywhere from 50 to 75 per cent of women, depending on the research you view, state that they do not derive pleasure from making love. The result is also that men, whose orgasm seems more straightforward, are given the cold shoulder within marriages more often than we care to admit.
Add the fact that it is a bigger taboo for women; it becomes simpler for them to deny the need for physical intimacy than to acknowledge it.
Why is it so important?
It isn't that physical intimacy is important to everyone, in equal measure, and at all times, but whether it is 'not important' for the right reasons – not because it's a taboo, and not because we haven't figured what gives us pleasure, which turns it into a chore that's easily shunned.
We live in a complex culture of appreciating a yogi's abstinence, yet fail to grasp the fact that the yogi is also able to give up the need for warmth and affection from another human, which is a different plane.
When we give up the pleasure – for the wrong reason – we continue to need the warmth and connection that it brings, and we continue to be bound to it – silently. That is what makes it important. We aren't free from it.
Related reading: How single men and women approach sex differently

Ground rules
With pleasure comes responsibility and the need for caution.
The ground rule for consent is trust and respect for each other, which includes the other's space and your own.
To be in sync with each other about expectations – short-term vs. long-term, committed vs. open-ended, and so on. While you are at it, take a look at whether your actions fulfil your own expectations.
Be aware that the brief periods of good feeling and warmth that intimacy brings aren't a synonym for love and a long-term relationship. It is the other way round. A long-term relationship is more likely to bring emotional support than a short-term, focussed-on-the-physical act does.
Vulnerable moments, loneliness, craving emotional support can trick you into thinking that you have fallen in love, because you need a stable relationship. Needing it and being ready for it are not the same. In such moments, physical intimacy can slip you into a rebound relationship, which is a terrible mistake.
Needless to say, take adequate precaution to prevent an unwanted pregnancy. It's as much the man's responsibility as the woman's.
Walk into it with your eyes open.