ayushmann khurrana
Today who doesn't know of Ayushmann Khurrana, a talented Bollywood superstar who makes films that are not only entertaining but also have a strong message behind them.
Ayushmann Khurrana started off his career as a winner of Roadies Season 2 and since then his career graph is only on an upward swing. From being a radio jockey, a VJ, and an anchor for many TV shows to now being one of the most sought-after actors, this powerhouse of multiple talents has done diverse movies.
On the personal front, he is happily married to Tahira Kashyap and they have two beautiful kids, Virajveer and Varushka. Last year when he gave two blockbuster hits, his wife was struggling with cancer which the two of them bravely fought against. In real life, he is just like the hero he plays.
10 Best Ayushmann Khurrana Dialogues
Seven years ago, he debuted in an unusual movie – Vicky Donor as Vicky, the sperm donor. Since then he's done some very noteworthy movies like Andhadhun, Badhaai Ho, Bareilly ki Barfi and Article 15. Besides that, he has a music band of his own and likes to weave some magical poetry. All of this without having any godfather in the industry. Ayushmann Khurrana truly is the gem that Bollywood and its fanatics did not even know that they needed.
So here are 10 dialogues by Ayushmann that you MUST know!
1. "Pyaar karna bahut log sikhate hai. Par afsos us pyaar ko bhulate kaise hai, yeh saala koi nahi sikhata." – Meri Pyaari Bindu
Ayushmann Khurrana recreates old school romance with his dialogues in this particular movie! His love for his childhood BFF was so sincere, he could never 'get over it' even if it remained unrequited. In our current generation's dating and relationship scenario, does 'true love' like this exist?
If you're looking to find Ayushmann Khurrana's best dialogues, this one should definitely be on the list.
2. "Stree sukh anand na hai mere liyye toh bas sharirik vivshta hai" – Dum Laga Ke Haisha
In simple words, this meant 'sex doesn't pleasant for me, it's just physical need that I am compelled to want and can never truly have.'
This Ayushmann Khurrana dialogue really makes you think about the average Indian male's complicated relationship with sex and the many many intricate troubles of arranged marriage.
In fact, Dum Laga Ke Haisha dialogues are ones that will truly make you think, just like the movie itself.
3. "Farq bohot kar liya, ab farq laayenge." – Article 15
This has become an epic dialogue since the film's release. This dialogue says, "long have we discriminated, now it is time to bring change."
Truly one of Aysuhmann Khurrana's best dialogues. This Article 15 dialogue is not only perfect in its eloquence but is also inspiring and challenges our social prejudices.
4. "Kala aadmi ko bahut kuch deti hai, lekin TDS bhi poora kaat leti hai." – Andhadhun
"Art gives a lot to a human being but it also deducts a lot from his life." This is because a person might lose in terms of time, relationships, love, to give his all to his art.
Truly a breath-taking Andhadhun dialogue, just like the movie. Andhadhun was truly a revolutionary movie that left the watchers in quite a bit of a tizzy with its open-ended conclusion. Apart from the evidently elite Andhadhun dialogues, its story was also nothing short of a masterpiece.
5. "Aasaan nahi hai tumse pyaar karna, magar tumse pyaar na karna usse bhi zyada mushkil hai." – Bareilly ki Barfi
This is one of the most iconic Bareilly ki Barfi dialogues that translates to "It's not easy to love you but it's even tougher not to love you."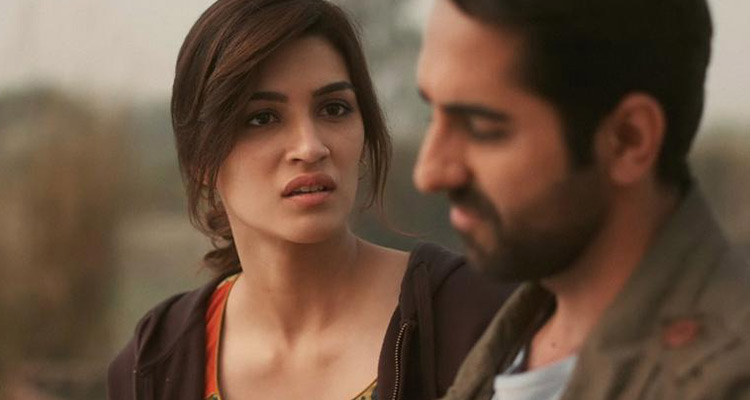 It just hits right in the feels, much like the movie. Bareilly ki Barfi dialogues truly won the hearts of all those who watched the film. They have to be in the hall of fame of Ayushmann Khurrana; best dialogues!
6. "Haathon ki lakeeron ko itni ahmiyat nahi diya karte. Naseeb toh unke bhi hote hai jinke haath nahi hote hai." – Hawaizaada
This Ayushmann Khurrana dialogue translates to "Do not give so much importance to the lines of destiny in your hand. People who don't have hands also have a destiny."
Ahhh, this movie about science, inventions and struggles based on the life of scientist Shivkar Bapuji Talpade was not only inspirational but also had some of the best Ayushmann Khurrana Dialogues!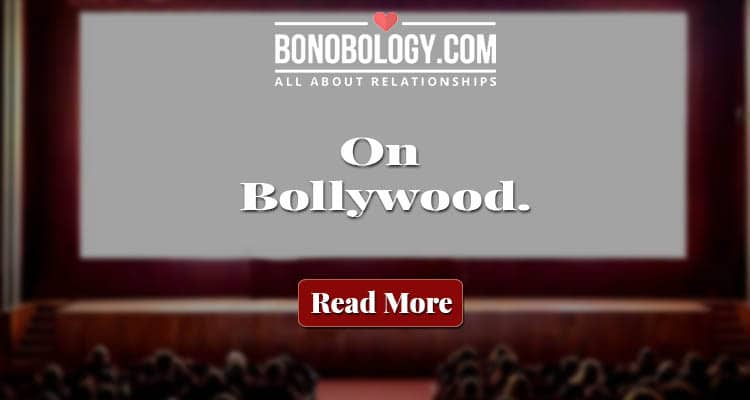 7. "Good news ke liye timing aur lighting dono perfect chahiye…" – Nautanki Saala
"To get the good news you have to get the timing and lighting right." It a truly hilarious and one of Ayushmann Khurrana's best dialogues, especially looking at the context of the film!
This 2013 film about a theatre artist who saves someone from committing suicide will definitely have your heart.
8. "Humayun's Tomb ho yaa Taj Mahal, mera bhi love in monuments ki tarha rock solid rahega centuries and centuries tak." – Bewakoofiyaan
"My love will stay as strong as the tombs and relics and will last for centuries" – one of Ayushmann Khurrana's best dialogues!
What better way to express your love than to compare it with the physical epitome of true love, the Taj Mahal? A love that will surpass centuries and age like fine wine.
9. "Mard Woh Nahi Hota Jisse Dard Nahi Hota. Mard Woh Hota Hai, Jo Naa Kisi Ko Dard Deta Hai, Na Dene Deta Hai!" – Shubh Mangal Saavdhan
A dialogue that challenges toxic masculinity and the "mard ko dard nahi hota" or "a true man does not feel pain" notion set by our patriarchal society.
This dialogue translates to -"A man is not someone who doesn't feel pain. A real man is someone who does not give others pain and neither allows others to inflict pain on anyone else."
This is one of Ayushman Khurrana's best dialogues that not only reinstates the fact that this is a toxic way of thinking but also shifts focus to a more feminine view of masculinity that says that a true male is a protector, not an attacker. It encourages men to "prove their masculinity" by protecting the weak instead of harming them.
10. "Tu hi bata yeh koi mummy papa ke karni ki cheez hai?" –Badhaai Ho
As the grown-up son who hears the parents are pregnant again he just can't accept the fact that his parents have a sex life! This Ayushmann Khurrana dialogue says "tell me, is this even a thing that a mom and dad should be doing?"
One of Ayushmann Khurrana's best dialogues highlights the lack of sex education in India and how that affects fully functional grown-ups.
Ayushmann Khurrana movies are a joy to watch, aren't they?