Nawazuddin Siddiqui does not boast of a smoking hot body, great Hrithik moves or a famous family background to push him up the posh Bollywood ladder of success. And yet when it comes to top notch acting in Bollywood, Nawazuddin Siddiqui easily glides to the top as one of the best actors. Nawazuddin Siddiqui's movies are masterpieces that everyone should watch.
By making his way from an extra in Sarfarosh and Dev D to playing every character nearly as perfectly as possible, he is leaving an indelible mark in Bollywood. If he is in a movie, chances are it will do well with film-goers who appreciate aesthetic cinema and will live on to add another benchmark in acting.
It almost seems like the movies he will be starring in, will be replete with crass Hindi dialogues which will be thrown around among friends, in all the time to come. Nawaz is playing the sacred game of cinema as mortally sinful as possible and we love him for that. You have appreciated his coy Faizal romance with Mohsina, Ramanna's lesson to Raghavan and the man is now going viral for his role in Netflix's Sacred Games.
To appreciate his fabulous acting skills, we have compiled the best dialogues from Nawazuddin Siddiqui's movies…
1. Kabhi kabhi lagta hain ki apun hi bhagwaan hain
Dialogue from Sacred Games
Needless to say, he is one of his kind right now. In Indian cinema, I mean!
2. Tohar ko itna chahte hai, itna chahte hai, itna chahte hai, itna chahte hai, itna chahte hai…kitna chahte hai ka batayen…seena cheer ke dikhayen Bajrangbali jaisa?
Dialogue from Manjhi, The Mountain Man
The sheer dedication and the guts he has to actually spill his love for the woman he loves is beautiful. The repetitive itna chahte hai shows his childlike innocence but the intensity of his love. Why can't men be like this anymore?
3. Jeet mein toh har aadmi saath deta hai…saathi toh woh hai joh haar mein bhi saath de
Dialogue from Freaky Ali
Truth of life…and love! This kind of intensity is only possible in Nawazuddin Siddiqui's movies.
4. Nafrat badi aasani se bik jaati hai…lekin mohabbat?
Dialogue from Bajrangi Bhaijan
Yet another truth!
5. Itna pyar karte hai, itna pyar karte hai, tohra ke…itna ki koi pahad rok na sake … itna ke aasmaan mein samaa na sake…itna ki koi soch bhi na sake
Dialogue from Manjhi, The Mountain Man
Manjhi did not do too well at the box office, but if you want to be inspired, his portrayal of the mountain man will make you get out of your bed on a Monday morning. Guess that's the magic of Nawazuddin Siddiqui's movies.
6. Aadmi toh karke bhool jaata hai par uska kiya kahin nahin jaata…ghoomkar ek din uske samne zaroor aata hai
Dialogue from Babumoshai Bandookbaaz
All about Karma!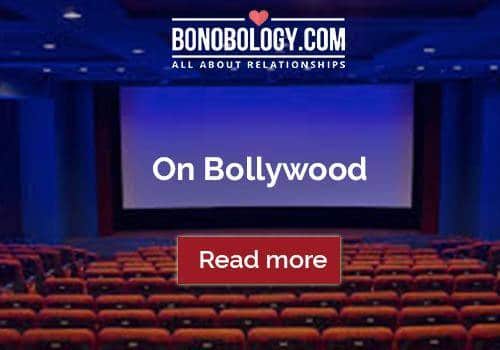 7. Raees ka aur mera rishta bada ajeeb hai…paas reh nahi sakta aur saala door jaane nahi deta
Dialogue from Raees
Describing the way of the millennial world in his relationship with Raaes.
8. Tumko yaad kar karke haath dukh gaya hamara
Dialogue from Gangs of Wasseypur II
Faizal, you dirty boy!
9. Mana ke taall nahi but dark or handsome toh hai tabhi toh ladkiya marte hai mujh pe tumhari tarha
Dialogue from Babumoshai Bandookbaaz
His whole Hindi-English way of speaking, but yet the rustic flirting game is spot on.
10. Meri ammi kehti hai kabhi kabhi galat train bhi sahi jagah pahuncha deti hai
Dialogue from The Lunchbox
His character delivers pearls of wisdom – the little truths of life.
Nawazuddin Siddiqui's movies have acquired cult status making him one of the finest actors in Bollywood.
Any Nawaz dialogue that you absolutely love? We would love to hear it. Please write it in the comment below.