I know her personally as a very down to earth and a simple person with a very beautiful smile. Anu Prabhakar Mukherjee, a very popular Kannada actress, gets candid in this interview about her relationship with husband Raghu Mukherjee, who is also a well-known Kannada actor. She shares memories about their married life.
Tell us the story of how you both met. When did you decide to take your relationship to the next level?
Raghu and I first met as judges on a reality show. We started off as acquaintances and then became friends. Both of us were going through a rough patch in our personal lives and could identify with each other's problems and that strengthened our friendship. However, the decision that we should get married was taken by our mothers. They thought we looked good together and were very comfortable with each other. So our mothers proposed to each other and that was how our wedding was decided.
Did you know that Anu Prabhakar was nominated for the Best Supporting Actress award at Filmfare Awards – South for her role in Mussanje Maathu (2008).
Share some memorable event of your wedding or initial days of your marriage.
Well, we both decided to organize our wedding ourselves to reduce the pressure on our family. Between the two of us, I get stressed easily while he is the calm one. So he actually took a lot of tasks upon himself and made sure I remained relaxed and calm.
Around our wedding time, he was in the middle of a shoot and hence, we could not plan a vacation to any exotic location for our honeymoon. But soon after marriage, Raghu surprised me with a quick getaway to Ooty. He walked in one day and asked me to pack. "Get ready for a vacation" he said. That's a treasured memory.
You are a very popular couple and have a huge fan following. How do you handle Raghu's female fan following and the constant media pressure?
Of course, Raghu has a huge and crazy female following. But both media exposure and the fan following are part of our profession. However, our professional and personal lives are different. We do not let what happens in our professional life affect our personal life.
What are the advantages and disadvantages of having a spouse from the same profession?
We get to talk to each other if there is any interesting project in the pipeline. If we both get time, then we listen to scripts together so that we can share our thoughts and opinions about the script with each other. However, the final decision is an independent decision. So there are a lot of advantages when your spouse is from the same profession. Personally, I cannot think of any disadvantage.
How has life changed after marriage? Will we be seeing you both together on screen anytime soon?
Since we are from the same profession, it gets easy to talk to each other about our work. Like every couple, when we get home from work every day, we discuss our day…we talk about our shoot, about the delivery of certain dialogues, any interesting shot etc…and then we move on to other general topics.
As for seeing us together on screen, that would be fantastic. We would love to perform together if we get a good script. Both of us admire each other as actors. There is nothing better than doing something what you love with the person you love, right?
What qualities in Raghu do you like the most?
Well, the one quality I love a lot in Raghu is his 'Honesty'. He is also very humble, disciplined and hardworking. These are the traits in him that I like and adore. And of course, Raghu is terribly romantic. The more I get to know him, the more I like him.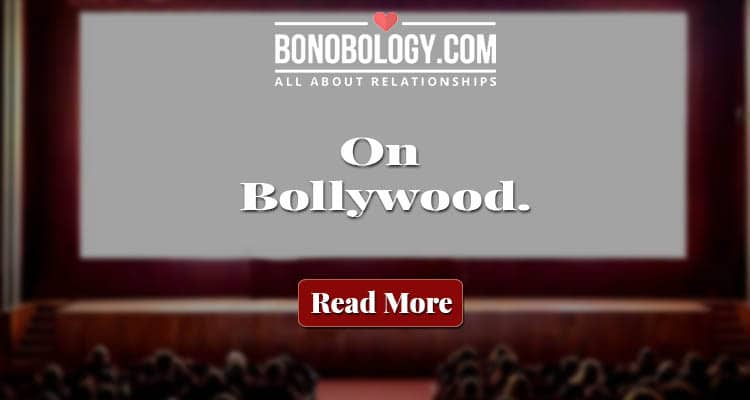 Are there any rules/ dos or don'ts in your marriage?
When there is respect in a marriage, there is no necessity to draw a line. So when the foundation is strong, there need not be any rules or boundaries in a relationship.
You were married previously for 12 years before you separated. What are the lessons you took from that marriage when you moved on?
Everyone has a past and it is important to not hang on to it but let it go to start a new life. You need to respect your partner's past and communicate well with each other, trust and respect them for a better relationship.
I received a lot of support and positive feedback when I decided to end my first marriage and move on. Most of our fans wished Raghu and me well, but there were some of them who were critical about the separation and remarriage. Since Bonobology gives importance to different aspects of a relationship, I would like to use this platform to give a message.
Finally, if you had to give one relationship advice to your fans, what would that be?
Just stay happy and positive in life. Things may go wrong but as long as you do not let it affect you and stay happy, everything will be fine.