The edgy, loud and enthusiastic Ranveer Singh
All the Singh fans out there know Ranveer Singh has emboldened the dress code for men. I mean who else dares to wear a skirt and pose for the cameras? Ranveer has been fan-followed and unlike other members of Bollywood, he does not have a black*ahem*case against him, or has been accused by anyone for being abusive. He is always excited to meet fans and does not shirk away from a kiss-in-the-cheek selfie (sometimes, he is the one to kiss the fans cheek).
Edgy, loud, enthusiastic are the words that describe him perfectly. Who else loves the fact that Ranveer Singh cannot help but be absolute mush when it comes to Deepika? His personal matters are never denied, or kept under the wraps – it is what it is and he will take no effort in hiding the real him. And that is what we love about him.
Moving away from his personal humanness, in his career he is sure a Lootera of our hearts and minds. The absolute boy-next-door image in Band Baaja Baarat is changed to the well-behaved, good boy image in Lootera. Even when he did wrong (against his will) to the woman who loved him, robbed her family and was hunted by the police, we feel our heart crunch the minute he steps into the screen. The low-voiced dialogues in the movie is not only to bring out the guilt in him but is enough to prove deep, deep down that he is forced to bend against his will.
Instead of spilling tears on the keyboard, let's move on to more out-of-the-box roles that he not only cracked but sent it to the stars to be written there always. With his brute strength and kohl-smoked eyes, Ranveer brought Khilji's cold-bloodedness to life which is not a thing we see every day. And do you notice the way he adds a little tweak in his voice every time he delivers a dialogue to add that signature to it. Even the corniest ones like "Meri mardangi ke bare mein aap gaon ki kisi bhi ladki se pooch sakte ho … report achchi milegi" allures to such chokra sass you cannot help but admire this man.
Read more: Deepika Padukone and the art of being cool with your ex
To make him even more loved than he could possibly be, here is a dedication to all the corniest, romantic lines by him.
1. From Goliyon Ki Raasleela Ram-Leela
"Meri mardangi ke bare mein aap gaon ki kisi bhi ladki se pooch sakte ho … report achchi milegi – From Ramleela, Ranveer's character says any question about his manhood can be appropriately clarified by any woman in the village. Very confident, very asserting.
2. From Band Baaja Baraat
"Business ka first rule … jiske saath vyapaar karo, usse kabhi na pyar karo"– Band Baaja Baraat created quite some buzz with its new-age acting albeit an old form storyline. The duo of Ranveer and Anushka was the talk of the town. This line surely uphold the belief that business and pleasure do not mix and match; and even though Bitoo (Ranveer's character) is a charming character, he sure is opinionated.
3. From Dil Dhadakne Do
"Agar Shah Jahan practical hota toh Taj Mahal kaun banata?"- Dil Dhadakne Do did not do so well. Not every family drama will elicit tears and reaction like KKKG, but Ranveer's Taj Mahal joke is on point. Love is not always practical.
Read more: Ranveer Singh's special message for Deepika Padukone is a love lesson on how to win a lady's heart
4. From Bajirao Mastani
"Hamare dil ek saath dhadakte hai…aur ek saath rukte bhi hai"- Bajirao Mastani was the best grossing film and one of the best movies made in Bollywood. This dialogue said with the intensity, looking into the eyes of your lover- cannot be far away from the reality of true war.
5. From Befikre
"Break-up ke dardiley dank se bachne ka ek hi upaai hai … kabhi love ke jhoothe jaal mein padho hi mat…if you won't hook-up, you won't break-up" –Befikre
In the age of break-up and hook-ups, he offers an absolute advice.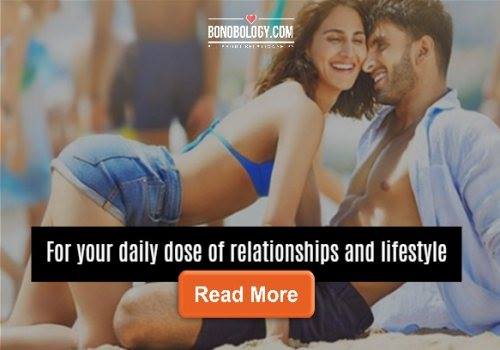 6. From Lootera
"Meri zindagi mein sab ne mera istamaal kiya … Pyar sirf tumne kiya" – Lootera
Lootera was a beautiful movie. Everything was vivid and capturing, making you remember the tracks, the scenery, the change of emotions in a heightened way and this heartfelt dialogue can truly capture the true essence of the movie.
7. From Bajirao Mastani again
"Bajirao ne Mastani se mohabbat ki hai … ayyashi nahi" (Bajirao Mastani) – There is not much to be said about this. Love. True love. Love knows no gender, rules or status. When it's love, it's love; don't fight it.
8. From Goliyon Ki Raasleela Ram-Leela yet again
"Apni saans vapas lene aya hoon. Atak ke reh gayi hain tere paas" (RamLeela) – You see someone, you stop breathing and see life in a new motion altogether? This is that.
9. From Befikre again
"Love na ek bungee jump hai… dum hai toh kood pado …safe landing ki koi guarantee nahi hai, toh safety ka socho hi mat… jisne socha woh sochta hi reh gaya…aur joh kooda woh udta hi raha"- (Befikre)
The beauty of love summarised in one breath. And in one beautiful metaphor.
10. From Band Baaja Baraat yet again
"Tere bina kisi cheez mein mauj nahi … na ladkiyan taadne mein, na chai mein, na chowmein mein" (Band Baaja Baraat) : There is no fun in doing anything when your love is not there beside you – girls become meh, food is no longer appetising.
So hate him or love him but you just cannot get enough of him!
5 love lessons to be learnt from Ranveer Singh and Deepika Padukone
After the Virushka wedding, here's why Deepika and Ranveer should announce their wedding date