Subodh Bhave is not just the heartthrob of the Marathi film industry. The gifted actor has essayed a range of remarkable characters – from Balgandharva, the never-before-told, the musical biographical drama of Indian theatre legend Narayan Rajhans to Sadashiv, a timeless character that transported us to the golden era of classical music, and many more. In an exclusive interview, Bhave opens up about his latest movies, his marriage and its many challenges.
Subodh Bhave fell in love with Manjiri Oak when she was in class 8 and he was in class 10. Now Manjiri Bhave is 41 and he is 43 and they are the proud parents of two sons. Their social media posts and happy family pictures are something to look forward to.
Hrudayantar is about a couple's marital crisis and Conditions Apply captures the relationship upheavals of the lifestyle of today's youth. Have you ever lived these plots in real life?
While the former is about post-marital conflicts, the latter involves live-in relationships.
Although I've never been in a live-in, I have been married for the last 16 years. I fell in love with a girl back in school and married her. Like every relationship, we've had our share of ups and downs, too, but we've mastered the skill of sailing through them.
What was it about your wife, Manjiri, that you knew she was the one?
Manjiri is an amazing girl. She has this knack for keeping people together. A born multitasker, she handles varied responsibilities with enviable ease; something I can never do. Manjiri not only treasures people, but also showers them with the kindness and compassion they deserve. I think she's perfect for me. She keeps me grounded.
In a marriage, there's at least one quality that never changes. What is that one quality about you that your wife doesn't like but has learnt to cope with…
Boredom is one thing in my life that no one has been able to change – not me, not my mother, not my wife. And it's surprising how I manage to pull off so many things in spite of the lassitude. I've got movies, serials, plays and a myriad events on my plate, but I continue to dig for more effortlessly. I don't know how.
Manjiri always complains that I never help her clean the house, although I do try my best. I gather all my energy to clean but fail miserably. I like to do things at my own sweet pace. And I guess this complacent nature is something she hasn't been able to change.
How has your marriage matured over the years?
Although Manjiri and I have been married for more than 16 years, we've been together for 25 years now. We've come a long way as a couple. Over the years, the shallowness has deepened and the sharp, impulsive waves of the mind have ebbed. I was an actor even before marriage, but not many people knew me then. Today, I'm famous and as an acclaimed artist, I'm compelled to constantly strike a balance between my personal and social life.
A lot has changed since marriage, but there's still so much left to explore.
When was the most challenging time in your marriage? How did the two of you deal with it?
Marriage itself is a challenge (laughs)! For us, the biggest challenge was relocating from my parental house in Pune to start from scratch and make a home in Mumbai. There were days and there were days. But thankfully, we have been able to survive and consistently move forward.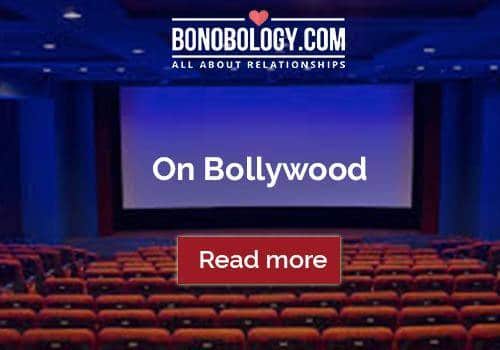 My wife and I are together because we love and understand each other. Having said that, different couples have different issues. If you don't like staying with each other, what is the point of wrecking the rest of your lives by clinging on to a relationship for the heck of it?
As an actor, you're always travelling, romancing beautiful women on shoots. How does Manjiri remain secure when you're away?
Any woman in Manjiri's place would have been insecure. When my wife sees me on the screen romancing the heroine, she says she sees a certain love in my eyes that distresses her. While some things aren't in my control, some things are – I refuse to do lovemaking scenes beyond my limits. But in the end, it's how much you trust each other that really matters. I don't think I can love anyone but Manjiri and she'll always be the one for me no matter how many gorgeous women I'm surrounded by.
Do you think the institution of marriage has suffered too many tremors thanks to virtual affairs on social media, fiercely independent mindsets and erosion of traditional values? Do you think Hrudayantar is happening between couples all across the world?
Earlier, the only reason people got married was to procreate. Over a period of time, people have tried to explore various substitutes for marriage but none of them have stood the test of time. Marriage essentially is the coming together of two people or two families with diverse attitudes, culture and mannerisms, and that's the most challenging part.
I think Hrudayantar happens between every married couple at some point in their lives and since no two couples are the same, the rules for each differ to a great extent. Everyone has to find their own way.
———-
Check out the gripping Hrudayantra trailer right here!