Both runaway
I was in 9th standard when I saw him for the first time outside my friend's house. I didn't pay much attention to him. The next day, he gave me a letter asking me to be friends with him. After a couple of weeks of ignoring, I smiled at him. On seeing my reaction, he started dancing on the street and that was when I realised I liked him too. Parimala Jaggesh had no clue then that she would be with this man for the rest of her life.
Jaggesh's letter kicked up a storm
When I showed his letter to my father, he was completely against us talking to each other. My parents thought it was infatuation and it would gradually go away, as I was still in school. But we used to chat every day on the phone when my dad wasn't at home.

During Ganesha Chaturthi the year of my Class 10, Jaggesh proposed to me. He was 5 years older. He wasn't the famous Kannada actor that he is today. I said yes. I was sure he was the one for me. We decided to have a registered marriage then and when I turned 18, to make it official to my parents. So after my lab exams, on the pretext of going for a graduation party, we went to the Registrar Office and got married. I was underage, but the rules were relaxed then and no age proof was required. Then we both went to our respective houses.
My marriage with Jaggesh was discovered
Unfortunately, a friend who was a witness to our marriage got cold feet and told my parents. My dad was furious and lodged a police complaint against Jaggesh.
The police arrested my husband and beat him up. I too was taken to the police station. We had to write a letter stating we wouldn't contact each other again and only after that, Jaggesh was released. My father had me transferred to a school in Chennai and I had to move immediately.
I had to stay in Chennai for a year. There was no contact with my husband during that period. I was not even sure what he was doing and whether he was still in love with me. People thought this would be the end of the Jaggesh love story. As for me, I was sure about him and had no doubts that we could reunite after I turned 18, so I just continued with my daily activities.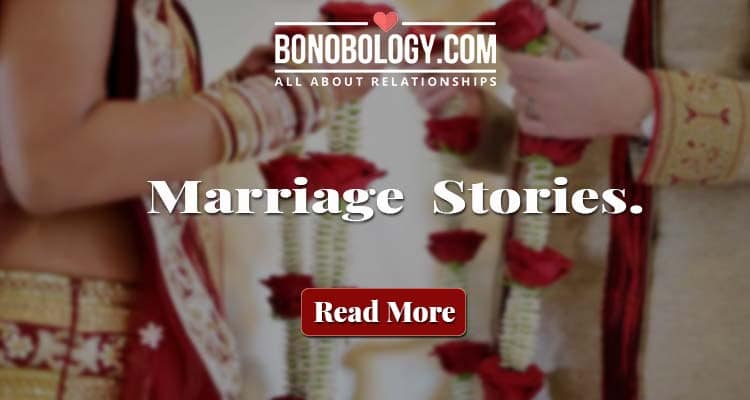 Jaggesh and I had no contact
After a year, when I went back to Bangalore, I saw Jaggesh at the end of the street. I didn't know how to react, but he just glanced at me, turned and left. I was very depressed, because I thought he had moved on and no longer liked me. As I sat crying in my room, a boy threw a piece of paper on the road. Puzzled, I went and picked it up. As I opened it, I realised it was a letter from Jaggesh. He had written about every event that had taken place since our marriage.
He had written about how depressed he was after I left and how he spent 8 months just crying. Then, he decided to stop crying, get on with his life but decided to be prepared just in case he got to meet me, and wrote this letter. The letter had his contact details so that we could stay in touch from then on. My dad took me back to Chennai that afternoon and if it wasn't for this letter, I don't know if we would have ever contacted each other again.
A kidnap case was filed against Jaggesh
However, by this time I was 17 and my parents wanted to get me married. When I told Jaggesh, he immediately came to Chennai and took me back with him. Since I was still a minor, my parents filed a kidnap case against him and a habeas corpus in the Bangalore court. We went into hiding to survive, because the police could shoot my husband on sight. I was summoned to the Bangalore High Court to prove that I was still alive. There, in the midst of all the spectators, I folded my hands and pleaded with the judge to let me stay with my husband. I told him that the only reason my parents opposed this marriage was because he was a Kannadiga and I was a Tamilian. There was culture and caste difference. But we loved each other and language was not a barrier. Thankfully, the judge considered my words and granted us permission to stay together.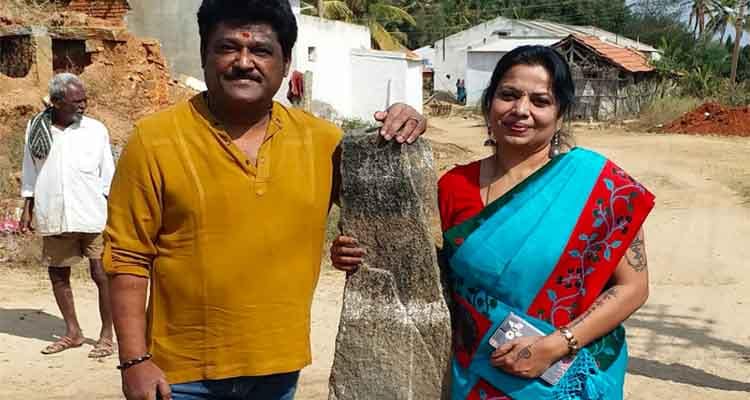 But we had to appear in the Chennai Court for the criminal case. As the tension was very high in Chennai and we feared that our lives were in danger, we directly appealed to the Supreme Court. Our case in the Supreme Court was presided over by Chief Justice Bhagavathi. Disturbed by the media chaos, he called for a closed chamber meeting to review our case. Before I could go in, I saw my parents. They came running to me and my father begged me to go back home with them. Though I could not bear to see my father cry, I had to remain strong, because all men in my husband's family had been accused in the case and if I faltered in my statement, they could all be jailed. So I went in and gave my statement confidently. I told the judge how much we loved each other, why we should be allowed to stay together even though I was a minor. My husband went in after me, told them that he would take care of me and keep me happy irrespective of what struggles we had to face. Moved by our words, the judges gave the verdict in our favour, even though it was against the Constitution.
Parimala and Jaggesh are going strong for 30 years
It's over 30 years since we married. After the verdict, I went to live with him in his house. Though the initial years of our marriage was very tough, as we had no money and no one to guide us, we learnt a lot. It taught us the importance of money and more. We have had a lot of ups and downs in our married life but the love we have for each other helped us face all those hardships easily. As I look at my children and grandchildren, it only assures me that I made the right decision then and I couldn't have asked for a better life.
(As told to Janani Ravindran)