Born on 19 June 1947 in Mumbai, India to a lawyer-businessman and a teacher, Salman Rushdie grew up alongside three sisters in a liberal Muslim household. After schooling in Mumbai, he pursued higher studies in King's College and Cambridge University.
From advertising, Salman Rushdie slowly traipsed into writing, making it his full-time vocation. His famous novels include Grimus, Shame, Haroun and the Sea of Stories, Shalimar the Clown, The Moor's Last Sigh, The Ground Beneath Her Feet and the groundbreaking Midnight's Children– which won the Booker Prize in 1981 and catapulted him into fame the world over.
Controversy around Salman Rushdie and his women
However the author courted controversy in February 1989 with his novel The Satanic Verses earning the wrath of Ayatollah Khomeini, the spiritual leader of Iran. Khomeini openly called for Rushdie's execution while calling his novel blasphemous even leading him to go into hiding for fear of his life.
Today he is read in 40 languages and continues to write on themes of transnationalism, religion, magic realism and history. He published his memoir titled Joseph Anton: A Memoir in 2012.
However, literary fame aside, the now 72-year-old author has been beguiling to women across the ages as his love life proves. With four past marriages and two children, Salman Rushdie's attractive personality continues to draw young, intelligent and successful women towards himself with his wit, charm and intelligence.
Interestingly, Rushdie has shown a penchant for dating young and successful women but also some rather tall women in his life. Among a bevy of successful and famous women courted by the Booker winner include names like Oxford graduate Aita Ighodora and Hollywood actors Olivia Wilde and Rosario Dawson.
Who were in love with Salman Rushdie?
Clarissa Luard (1976-1987)
Clarissa Luard was a senior literature officer at the Arts Council of England and was a publicity manager and later as a literature manager in key literary projects. The duo met at a pop concert in the 60's, got hitched and had a son together. Her support is said to have lent Rushdie, then an unpublished writer a lot of heft in the literary circles to establish himself. They divorced in 1987 but remained friends till her demise in 1999, owing to Cancer.
Marianne Wiggins (1988-1993)
Pulitzer finalist and American author Marianne Wiggins married Salman Rushdie in 1988 in London until their divorce in 1993. Notably, after Khomeini's Fatwa against Rushdie in 1989, Wiggins had also gone into hiding with Rushdie, even after she called time on their marriage.
Elizabeth West (1997-2004)
Book editor Elizabeth West was Rushdie's third wife from 1997 to 2004. She was 14 years younger to Rushdie and they had a son together. Their marriage began collapsing after West struggled to conceive until her son was born in 1997. In his memoirs Rushdie states that the couple grew apart after she wanted another child while he wanted to move to the USA. A miscarriage later they grew apart until their divorce in 2004.
Padma Lakshmi (2004-2007)
She was a beautiful, up and coming model-actress, while he was a literary giant. One of Rushdie's most high profile relationships was an 8-year-long one with Indian-American host and Judge of Top Chef, Padma Lakshmi who was 23 years his junior. They met at a party in 1999 when Rushdie was still married to his third wife and later were married between 2004-07. However, soon the blissful union became untenable and a very public breakup ensued. Rushdie called her 'a bad investment' in his memoirs and bemoaned her narcissism and ruthless ambition. While Padma in her memoirs slammed Rushdie for being 'sexually needy' and insensitive to her medical condition endometriosis. His novel Fury was dedicated to her.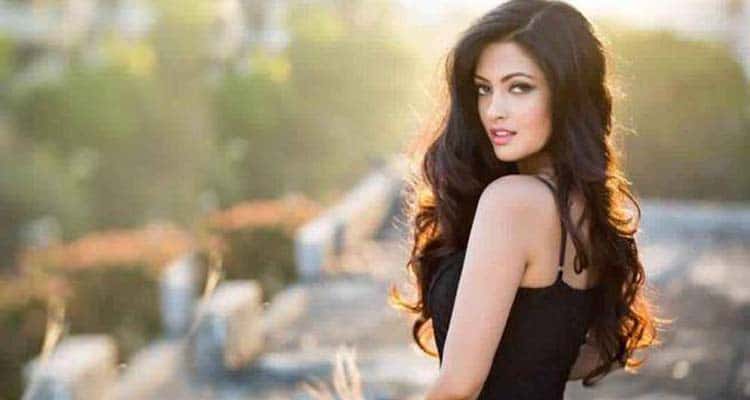 Riya Sen (2008)
Rushdie's charm did not stop overseas and it was not long before Bollywood celeb Riya Sen was linked to the author in 2008. The two met at a club and exchanged numbers. It was rumoured that Rushdie wanted this link-up to make ex-wife Padma Lakshmi jealous and so invited Sen to visit him in New York.
However the age gap and the long distance soon killed the affair. But not before Sen famously claimed, "I don't have to settle for a married man." Ouch!
Aimee Mullins (2009)
Following the end of his fourth marriage to the sultry Padma Lakshmi, Salman Rushdie and Paralympian, model-actress Aimee Mullins soon began dating. Reports suggested that Mullins's personal triumph over her disability to become a champion athlete and long jumper settling world records quickly endeared her to Rushdie.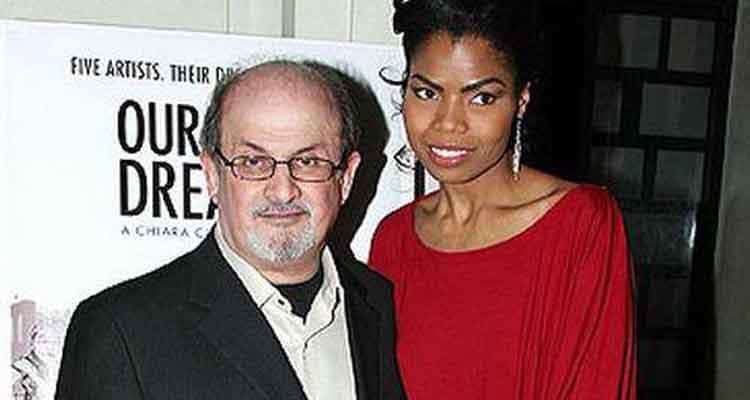 Pia Glenn (2009)
Broadway and movie actor Pia Glenn fell for the bespectacled author in 2009 despite the 29-year gap between them. The 6-foot-tall Glenn told media that she found his genius an aphrodisiac and called it an 'old fashioned romance'. A Rushdie fan, she claimed they both were nerds and said, "With Salman I can be myself."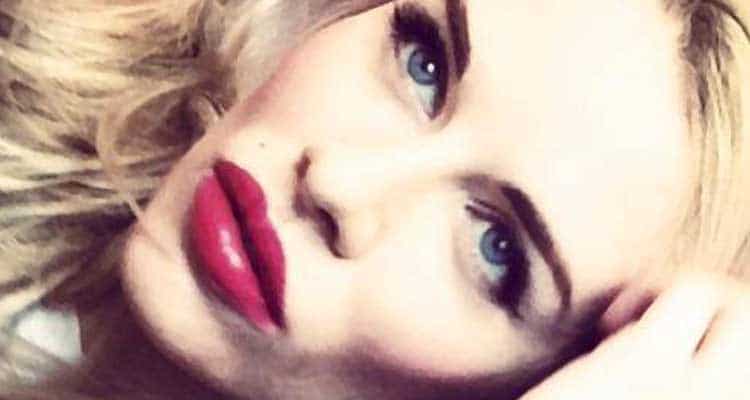 Nikki Milovanovic (2016)
More recently Rushdie was linked with Canadian-born singer and performer Nikki Milovanovic who is 40 years his junior. An unlikely match, they started interacting and later hooked up and have been spotted together in London. Media reports claim the 'smut pop' singer finds Cambridge alumni Rushdie's sense of humour attractive while Rushdie claims her sultry act had captivated him.