It's heartening to see that Bollywood has finally changed. The older woman is accepted with open arms both on-screen and off it. It's incredible to see that all of Bollywood's reigning queens are 35 plus now. Gone are those days when women had to bid farewell to the silver screen as soon they were in the last lap of their 20s, but men continued long beyond their prime because they were considered the crowd pullers.
Times have changed and women in their mid-30s and even in their 40s are claiming their place in Bollywood.
How Older Women Are Claiming Their Place In Bollywood
Be it a film role, a walk on the ramp or a flaunting a dress or being in a relationship, women in Bollywood are making a place for themselves and proving, again and again, age is just a number.
1. Kareena Kapoor
Kareena is 39 and the latest man to take Bollywood by storm Kartik Aaryan is 29. It was even rumoured that he was dating Sara Ali Khan, 24, who happens to be Kareena's stepdaughter. But when it came to walking the ramp with the hot young man, it was Kareena Kapoor who was chosen. And Kareena looked so incredibly dazzling in a Manish Malhotra creation that she happily gave all the younger Bollywood heroines a run for their money and became the talking point in Tinseltown.
Kareena Kapoor is one woman, who has proved that marriage and motherhood have no connection with her career in Bollywood. She recently starred in the box office grosser Good Newwz and proved all over again that she is here to stay. Kareena soon turns 40 and will be next seen in Karan Johar's Takht.
Related Reading: 6 Bollywood Heroines Who Played Villain Roles Amazingly Well!
2. Priyanka Chopra
Priyanka Chopra at 37, is married to 10 years younger Nick Jonas and is a dazzling example of how an older woman more budding man relationship can rock. Recently Priyanka became the talk of the Grammy Awards Red Carpet for her Ralph and Russo gown which revealed till her navel. She was lauded for her bold outfit by many, and many Indians trashed her for wearing such a revealing outfit, and one designer even went on to say that she didn't have the young body any more to wear such a gown, but Priyanka remained unfazed.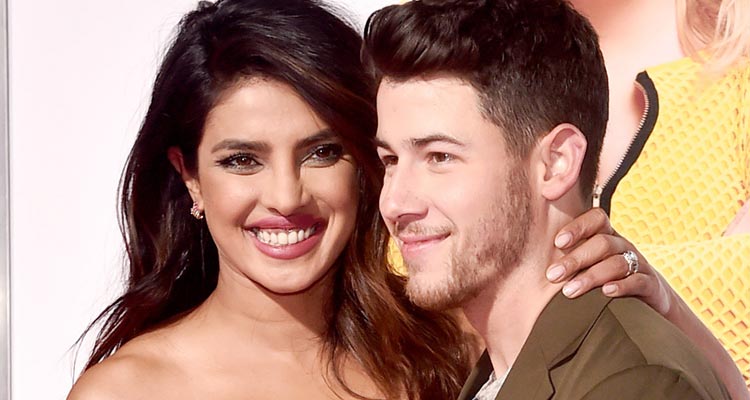 She carried that gown with elan and made it to every international newspaper and channel looking glamorous standing next to hubby Nick Jonas. In fact, at 37 Priyanka is India's only global celebrity working both in Hollywood and Bollywood. A feat no one before her has achieved.
3. Aishwarya Rai
When Aishwarya Rai got married to Abhishek Bachchan in 2007, she was more successful than him and two years older too. There was much speculation if the marriage would last and many people even made doomsday prophecies. But now at 46 Aishwarya Rai remains as glamorous as ever and their marriage is rock solid. From Sarabjit to Ae Dil Hai Mushkil to Fanney Khan recently she has explored different kinds of roles in her films.
In Ae Dil Hai Mushkil she rocked in the role of an older woman in love with a younger man.
4. Tabu
Every time this 48-year-old actress steps on the silver screen, she leaves audiences in complete awe of her. Her recent performances in Andhadhun and De De Pyar De left everyone mesmerized. Tabu started her career in Bollywood at the age of 14 and 48 now when she is in a film, there is still an expectation that she would regale with her performance.
Tabu is another heroine in Bollywood who has again and again proved with her acting understanding that she is here to stay and younger heroines have a long way to go before they could catch up with her.
Related Reading: 8 Bollywood Actors Who Refuse To Age Thanks To Surgery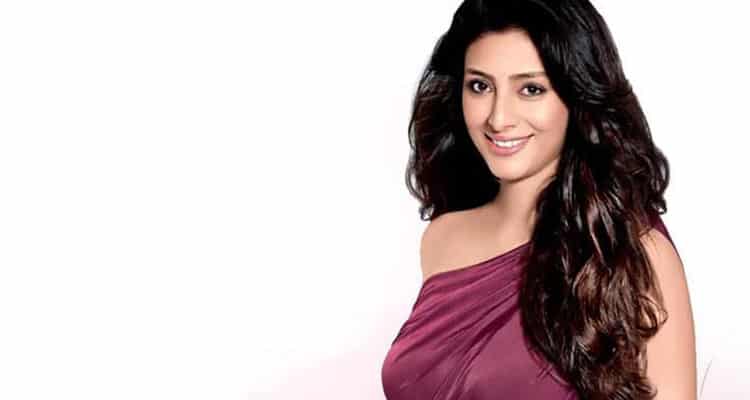 Tabu chooses to remain single although she was in a long relationship with the much-married Nagarjuna, and after almost a decade of togetherness, things did not work out. Tabu hasn't been the kind of person who would sit on the breakup and brood she came up with brilliant performances instead and concentrated on her career.
5. Vidya Balan
Although Vidya Balan came to Bollywood with a bang with her role in Parineeta, she did have her share of struggles especially with body shaming since she did not succumb to Bollywood's perception of a perfect body. Her performances in films like Dirty Picture and Tumhari Sulu were breathtaking, and she has been successful in building up a collection of unconventional roles. At 41 Vidya is considered to be one of the most successful actors in Bollywood who still has a long way to go. She is playing the math genius, Shakuntala Devi, in her forthcoming film.
Vidya Balan is happily married to producer Siddharth Roy Kapur although you wouldn't see her putting up many lovey-dovey photos with hubby on social media. Vidya, on the contrary, uses social media to build awareness about women's issues and the need for sensitizing men in our country.
6. Katrina Kaif
At 36 Katrina Kaif continues to have a huge fan following in Bollywood and she gets to pick and choose her roles because she is still among the most coveted heroines in filmdom. Katrina is a heroine who has starred in the most significant number of blockbusters and is looking forward to the film Sooriyavanshi this year, co-starring Akshay  Kumar.
Katrina was in a relationship with Salman Khan at one point of time, and they continue to be great friends. If Salman needs her, she is always there as she proved it by doing Bharat when Priyanka Chopra dropped out of it. She was in a relationship with Ranbir Kapoor too, but now she shares a cordial relationship not only with Ranbir but also with his current girlfriend, Alia Bhatt.
The 35 plus brigade of Bollywood heroines is genuinely rocking it. What do you think?
Ask Our Expert
You must be Logged in to ask a question.